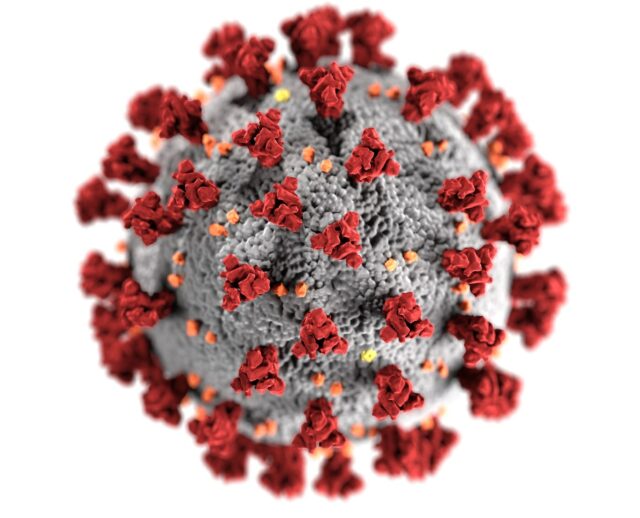 Does it still make sense to come to Germany this season? For example, a student was admitted to an MBA program that only lasts three semesters. Does it make sense for him to go to Germany now if he has to complete an entire semester online? This is a very reasonable question because when you are spending that much money on a particular course you need to make sure that it is an academic and financial decision for you. So let's examine the details and break this issue down to get your answers on whether to wait for this whole pandemic to go away or keep applying to German universities.
Training costs
The first thing you need to see is how much money you are paying in the tuition fee for a given program. If you study at a private university, you will be charged between 4,500 and 6,000 euros per semester. It is therefore important to check whether it makes sense for you to complete an entire semester online and without communication or interaction with your fellow students.
At a public university, where the tuition fees are almost negligible and you pay some semester fees of 150 to 300 euros, taking admissions can be a sensible option as the costs are lower compared to private universities.
Group work and interactions
MBA programs are heavily based on group work, group interactions, and presentations and field trips. In programs like this, it is so important to physically attend the courses in order to get the most out of the course. If you are unable to physically attend the courses, then it needs to be considered whether this is a financially viable option for you. This is simply because group work is done where you need to bring in data or do the basic research by doing interviews with companies, which makes physical presence the core of learning. In such cases, you can postpone these subjects to the next admission and continue with the master's or bachelor's program.
Postpone your approval
If your private university program is paid for and you can still postpone admission the next time you enter, it is easier to postpone the same. However, at public universities where you don't pay any tuition fees, make sure you can at least speak to the universities about postponing your admission so you can have a better choice. Then you can decide what is feasible for you.
Second wave of lockdown
At the moment it looks uncertain again, because the second wave has started in Germany. The number of cases is rising steadily and many politicians are gathering support for another lockdown. This shows that this scenario may drag on a little longer. Students in Germany are still insecure and unaware of developments just because the country is still trying to figure things out.
IFO employment barometer
The IFO Institute has an employment or hiring barometer that shows that companies are discontinuing plans for the next three months. The survey surveyed 9,500 different types of companies, and on that basis they do so under index.
IFO Employment Barometer by Sector (Credit, seasonally adjusted)
| | | | | | | | | |
| --- | --- | --- | --- | --- | --- | --- | --- | --- |
| month year | January 20 | February 20 | March 20 | April 20 | 05/20 | June 20 | 07/20 | 08/20 |
| Manufacturing | -15.5 | -18.4 | -18.2 | -28.7 | -29.2 | -25.7 | -23.6 | -18.9 |
| service | 14.5 | 10.0 | -3.2 | -19.2 | -13.5 | -2.9 | -1.5 | 4.6 |
| trade | 0.2 | 1.1 | -7.9 | -25.5 | -20.0 | -11.5 | -7.8 | -7.9 |
| construction | 12.7 | 9.4 | 1.9 | -7.9 | -4.1 | 1.1 | -1.1 | 0.5 |
Source: Ifo Business Survey
The index showed a sharp decline around March and April that is slowly and steadily rising again, which means that companies are planning to hire more employees.
The industry is developing better and has an index of +0.5. The trade handle is -7.9; The service sector is +4.6 and manufacturing is -18.9 for August. This shows that the industry is still not doing better because the workers cannot be in the factories producing things at the same speed and consumer confidence is growing here too.
new job offers
According to statistics, the number of newly registered jobs in Germany fell to 628,900 in 2020. However, new job advertisements from 557,000 people in Germany will be displayed on the official website of the Bundesliga in July. Before the fall, things went pretty well due to the pandemic, which appears to be returning to normal very soon.
The corporate sector has taken a terrible blow due to the pandemic. It is reported that the hospitality sectors achieved a turnover of only 10% of the previous turnover. Even the tourism sector has suffered badly, and some even appear to be in an existential crisis.
Also read: DAAD notes that around 65% of international students have canceled their study plans abroad for 2020
Last word
The best thing to do is to plan how things will look when everything has returned to normal. It is important to keep different types of options open. If you can find a job in your home country that can improve your profile, you can move the plan to Germany for a while and opt for the job. On the other hand, you can apply directly for jobs in Germany, as the visa standards are incredibly mild and thus completely bypass the study path. Start learning about your options now and ensure that decisions are made based on the financial or academic incentive a particular action has for you.
Note: We are not the author of this content. For the Authentic and complete version,
Check its Original Source