Brief summaries for the week ending September 11, 2020
positive::
1. The markets are recovering from a deep multi-day sell-off.
2. Home mortgage apps increased 3.0% excluding and 0.2%.
3. The CPI rose 0.4% on the previous month.
4. The vacancies increased in June from 6,002 million to 6,618 million and thus exceeded expectations.
Negatives::
1. We learned that POTUS knew how dangerous Covid-19 was in January but deliberately downplayed the risk.
2. Unemployment claims remained unchanged for the week at 884,000, above expectations.
3. Consumer credit was $ 12.3 billion in July, below expectations.
4. Wholesale inventories fell 0.3% and were thus below expectations.
Thanks Matt!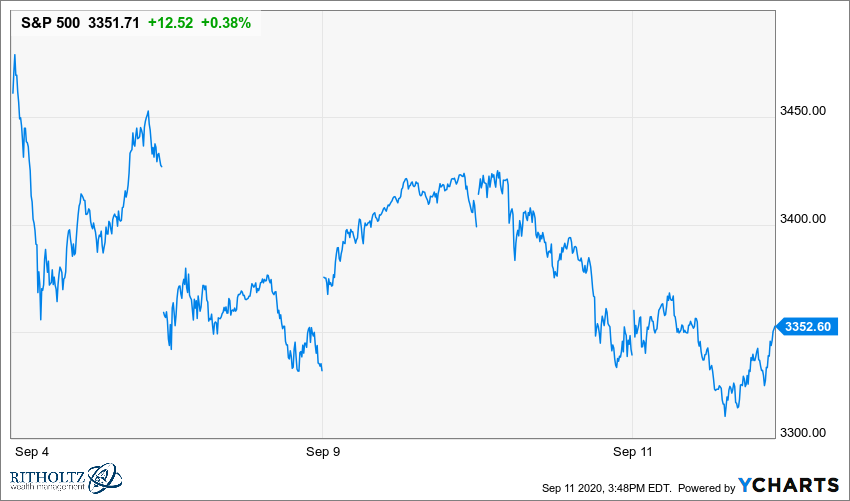 Source: Y charts

Note: We are not the author of this content. For the Authentic and complete version,
Check its Original Source