Now that we are home more than ever, it is even more important to keep our children happy and active. Also, after many months of distance learning, zoom-only visits to grandparents, canceled vacations, and family togetherness, I know parents continue to seek out new high quality activities at home that are engaging and educational.
In this article, I've compiled a list of great online learning activities sites that your kids can easily access – some general teaching resources, some that are STEM specific, and some that are just fun.
My goal is to offer activities that don't take a lot of effort so you can get started quickly and easily. Some are fearlessly educational, others are hands-on projects, and others are recording videos, helpful resources, and other activities. Many of them are also free! There's a lot of variety here, so I hope you can find something that will work well for your child.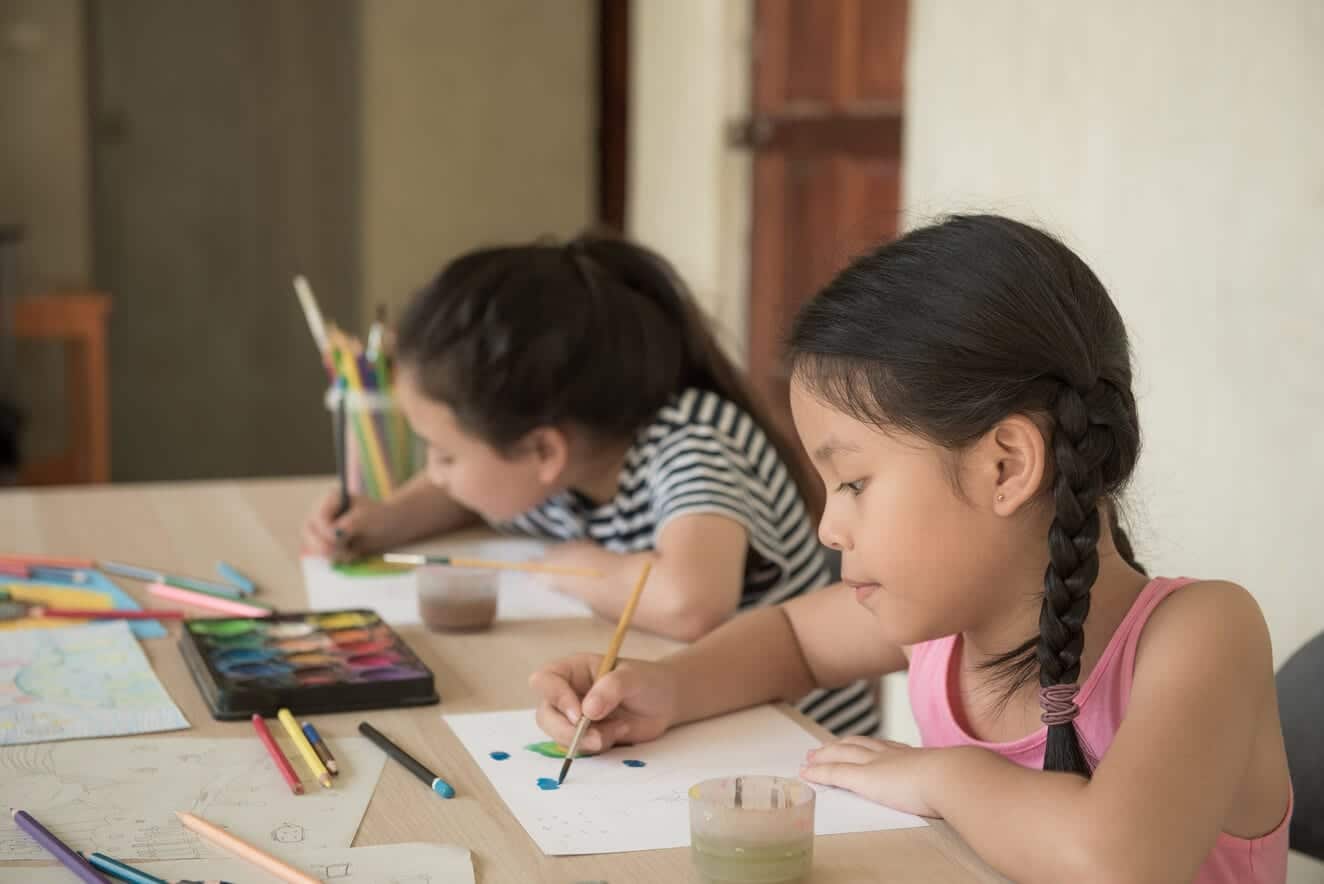 Scholastic has partnered with education professionals to keep moving Scholastic learning at home for families, a program specifically designed to inspire children ages 4 to 10 with engaging materials and activities that cover a wide range of topics. Cost: $ 5.99 / month.
Education.com is an education site for PreK grade 5. Parents can find lesson plans, projects, games, and activities for all types of subject areas (e.g. math, science, reading, writing, and social studies). Much of the material is free.
Discover these STEM podcasts and videos specially made for kids:
Get an introduction to coding by doing a Hour of code. It's a website with free hour-long coding tutorials and activities for all ages, interests, and abilities.
Sign up for Free newsletter from PBS KIDS This offers activities, tips, arts and crafts and much more so that children can study at home.
Get ideas and directions for STEM activities, science experiments, and creative hands-on projects that your kids can do at home, often using materials you already have around the house, by visiting these delightful websites:
Science sparks

. Easy science experiments for kids of all ages

Atenasciandplay

: Indoor and outdoor STEM activities for toddlers and preschoolers

Rosie Research

: Find out more about real science with fun and engaging videos, printouts, and programming.
Subscribe to something Chop chop, a fun cooking magazine for families, and you will receive a weekly ChopChop Kids Club newsletter. Each newsletter features a home learning curriculum, a selection of pantry-based recipes, stimulating and educational activities and games, and relevant step-by-step kitchen skills to practice and master. Cost: $ 20.95 / year
Handcraft, known for outdoor early childhood education programs, launched Circle Time, which connects children with other children by playing outdoors in a weekly 30-minute online game session. Cost: $ 72/8 week session.
The Museum of Science in Boston offers MOS live presentations on a variety of STEM topics, podcasts, and home activities through daily MOS at home.
The great museums of the world have opened their doors with free virtual tours, a shave Children's museumsMany of them also offer free home activity video libraries and instructional videos on a variety of topics. Also check out the smaller museums and specialty museums if your child has a particular interest.
Microsoft Stores offers free virtual tech workshops for kids This includes coding your own video game, designing apps, and building projects in Minecraft. Read through the list of classes and register on their website.
Find out what your library has to offer online. Lots of America Libraries have swung Admirable during the shutdown, their websites loading up with an abundance of electronic resources and activities for staying home families. Children's librarians, in particular, came to the board to turn their summer reading programs into virtual summer camps, and are now supporting home learning for the school year. Some libraries have added new activities such as B. virtual scavenger hunts, brain teasers and Escape room for children, Subscriptions to online services like CreativeBug (Online craft projects), Lynda (free online courses in business and tech) and ancestry (for older kids and teens curious about their family history), to name a few, live homework help and tutoring, storytelling, crafting and making, and virtual book clubs for kids. Some of these activities are open to everyone, regardless of whether they are a cardholder.
If you're looking for more structured activities, here's one Collection of online STEM courses for your kids to take at home. These programs are offered live and directed by teachers for a fee.
Note: We are not the author of this content. For the Authentic and complete version,
Check its Original Source