Nobody looks forward to reading an article. That's the thought that crossed my mind when I received a newsletter that opened as you can see in the picture below.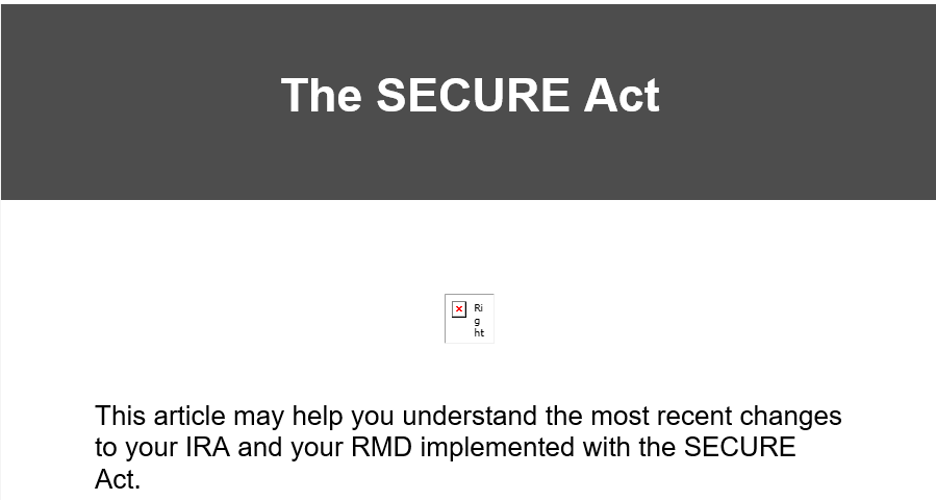 The person who sent the newsletter had good intentions. He knew the SECURE Act brought changes that could affect the retirement savings of his clients and prospects. It did not, however, convey that the changes would provide readers with an opportunity to win – or feel pain. As a result, few people are likely to click the link to read the article. It could be a great article. However, the newsletter does not give readers a reason to click.
Readers are interested in the WIIFM –W.Hat is In It for M.e. They want to know how they can benefit from it – or how they can minimize their pain.
The SECURE Act offers both gains and pain. That could lead to better headlines like:
PROFIT: Avoid the long-term minimum payouts required under the SECURE Act – and the associated taxes
PAIN: New limits for "stretch IRAs" mean you may need to adjust your retirement plan.
If you think about it, you can bet this lesson to make better headlines.
Note: We are not the author of this content. For the Authentic and complete version,
Check its Original Source