Are you looking for some creepy craft ideas to keep the kids entertained this Halloween?
Well your search is over as we have found tons of petrifying projects perfect for your giggling ghouls.
Here is our list of easy Halloween craft ideas for kids.
SIMPLE HALLOWEEN ART PROJECTS
Halloween craft ideas like this simple pumpkin decor are not only easy, but also a fun way to improve your child's scissoring skills and practice cutting along a straight line. Printable instructions are included.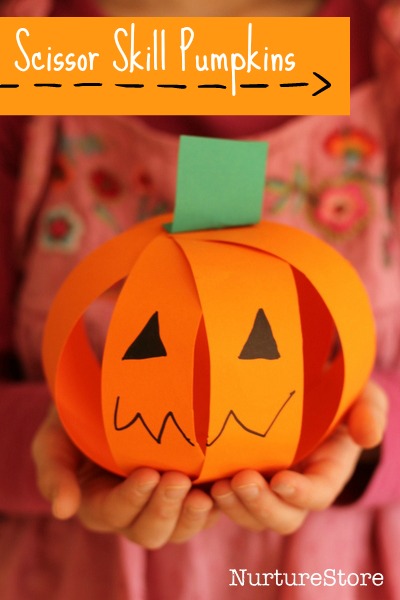 Source: Care storage
Make this creepy 3D paper bat decoration with your kids this Halloween to proudly display on the mantelpiece. A printable bat stencil for drawing on cardboard is included. You will also need acrylic paints and brushes.
Source: Projects with children
Halloween craft ideas like these craft spider webs also make for a great decor. This is super easy to make with craft sticks, yarn and fake spiders. Each cobweb takes just a few minutes, including painting and gluing time.
Source: Consumer craft
We love portable Halloween craft ideas. This monster headband craft is fun, colorful and doesn't take time to make. Kids will have a ton of fun creating their own monster designs, and they are perfect for trick or treating.
Source: Fantastic fun and learning

Light up the Halloween night with glowing lights made from paper plates, coffee filters and tea lights without flames. This craft is perfect for younger and older kids who enjoy drawing or playing around with colors.
Source: A little pinch of perfect
Don't throw these egg cartons away yet. Use them to make these cute and colorful monsters that are perfect for hiding tiny Halloween treats like candy or trinkets.
Source: The craft train
Do you fancy some fabulous and funny Halloween craft ideas? The paint splat witches cauldron craft is perfect. The marbling technique with craft paint is ingenious, easy enough for small children and can also be used for other handicrafts.
Source: Glued to my craft
Why buy slime when you can make your own? This pumpkin-themed slime is guaranteed to be a hit with kids this Halloween. And most of the materials are already in your pantry. Simple and cheap!
Source: I heart arts and crafts

EASY HALLOWEEN ART IDEAS FOR KIDS (cont.)
Halloween craft ideas for older children like these colorful construction paper owls are great for decorating. Younger children can still join in, but may need help cutting out triangles and other shapes.
Source: Splish Splash Splatter Item no.
How adorable is this thread wrapped mummy? Halloween craft ideas are not only fun and great for decorating, but also improve the fine motor skills of younger children.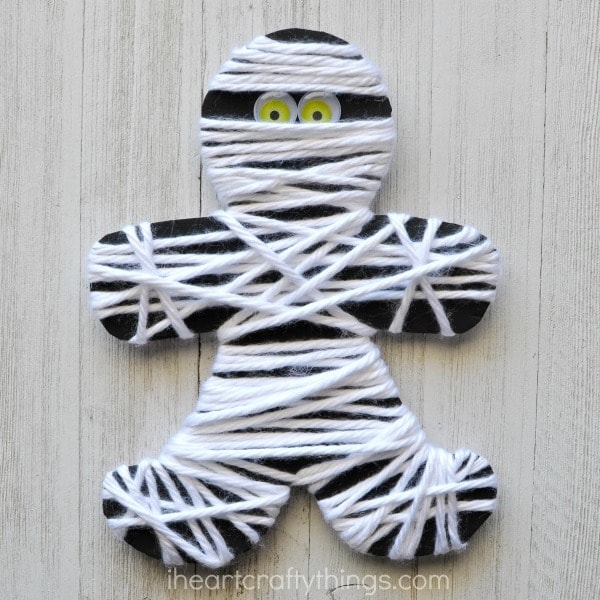 Source: I heart smart things
Googly eyes make these paper plate spiders totally cute and perfect for decorating the entrance. They're also super easy to make using paper plates, acrylic paints, and chenille stems or pipe cleaners.
Source: I heart smart things
Note: We are not the author of this content. For the Authentic and complete version,
Check its Original Source