Happy pub day too More beautiful! I've been looking forward to it Mark Sikes'new book for months and months (maybe the only thing that got me through quarantine? lol) and it's finally here! I received my copy a few days ago and spent a relaxing weekend reading it cover to cover with my coffee. I'm happy to report that it's as good as I hoped, if not better!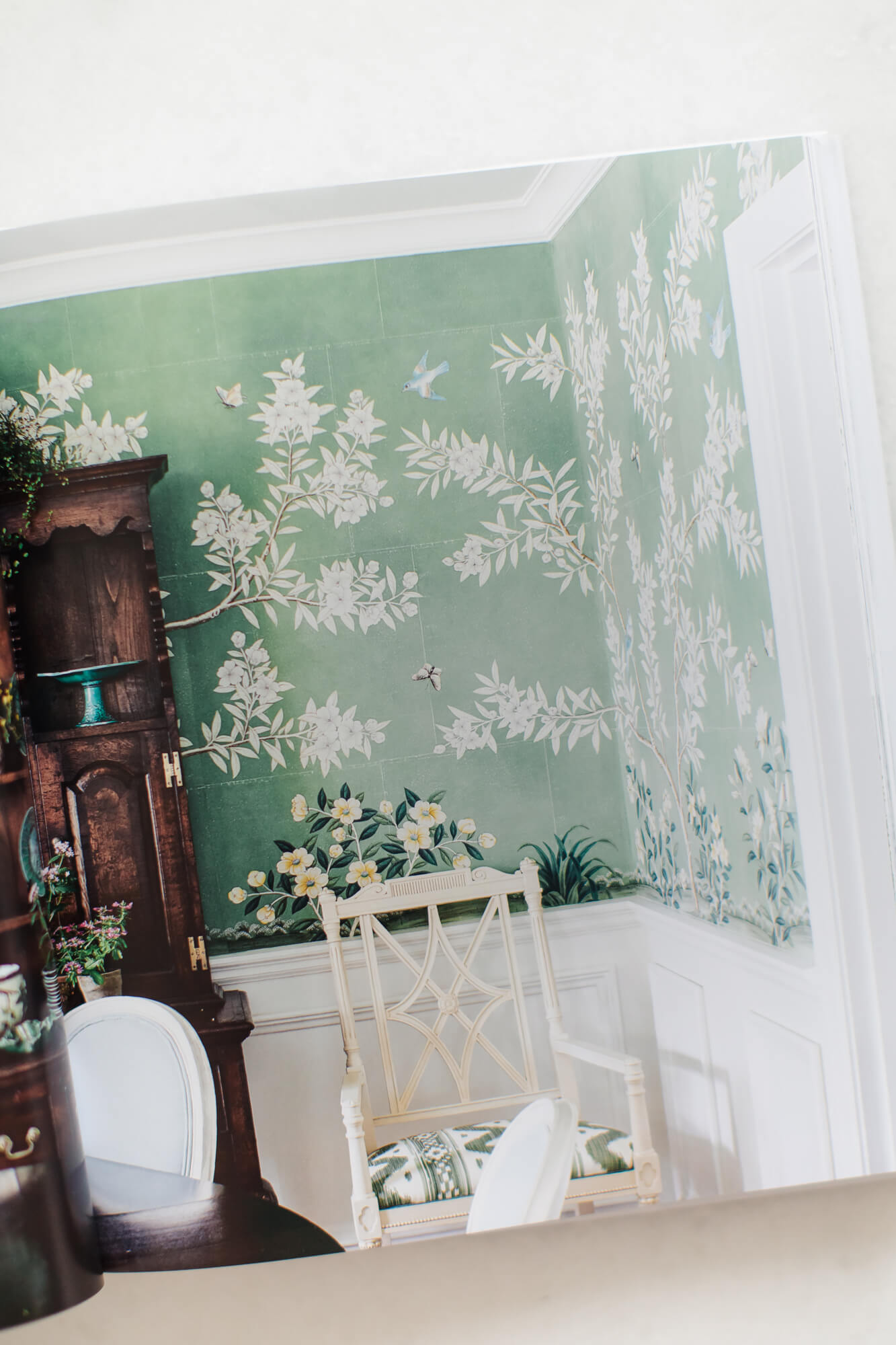 Mark has broken this book down into four sections based on the styles he usually designs in – traditional (my favorite section, of course!), Land, coast, and Mediterranean. It's a great setting because it gives you a sense of how elements of his space stay consistent, even as he's designing different "genres" if you will, and what he's doing differently. He has a wide variety of designs in the book, and yet there is always that connecting thread where you can see a room and know pretty much right away, yes, this is a Mark Sikes room. It all seems so effortless too!
The design and layout of the book are also something special. The endpapers are this gorgeous light blue gingham, and the inside of the dust jacket is covered in little detail shots of its rooms – I gasped when I saw it! What an amazing detail and nothing I have ever seen before. Really just filled with joy. There are also pages that have a picture superimposed on a pattern or fabric that Mark frequently uses (a big call back to his fondness for layering and blending patterns), as well as pages that are laid out like a bulletin board. It's just a really fun and dynamic layout that will make you turn the pages!
I was especially excited to see that it included some of the photos from his 2018 Kips Bay Showhouse room that was breathtaking. I'm so glad I saw it in person and now have it in book form to refer to! He also shared a glimpse into his current Hollywood Hills home, which is a perfect blend of everything I love about Mark's style – blues and whites, chintz, mixed patterns, loads of books, and a beautiful outdoor garden.
If you love Mark's style (or not ?!) all you have to do is add More beautiful to your collection! I seriously just can't get enough of Mark's work … no one does layering and maximalism like him. He has such a unique style that is entirely his, and yet it's kind of … normal? Like it's not out there or too wild or something, but it is him. And it creates spaces in which you would like to be – always inviting, warm and full of personality. The photos of Amy Neunsinger are really indescribable – she couldn't be more talented. Overall, this has quickly become one of my favorite design books, and I know that I will keep going back to it for inspiration!
Note: We are not the author of this content. For the Authentic and complete version,
Check its Original Source