Most advice for businesses looking to grow assumes a few things – like a busy economy and cash flow to capitalize on. However, when the economy is in trouble, favorable terms like these may not be available to you.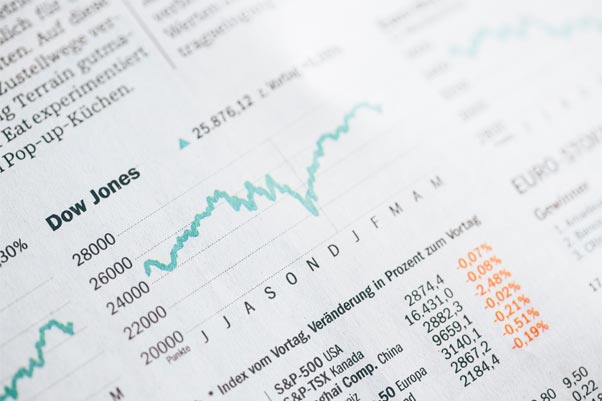 A weaker economy can make it harder to build an e-commerce business – but it doesn't make it impossible. With the right strategy, you can find new customers and increase sales despite market downturns. These five approaches will help you build your business even if the economy may be slowing down.
1. Strengthen your brand
Often times during an economic downturn, customers are looking for stability. A healthy, robust corporate image can be a real beacon for these customers.
You can intentionally develop a sense of community and reliability in your advertising and branding. Advertising campaigns that address normalcy are often more effective when things look unsafe.
Working with influencers – especially influencers with smaller audiences who are often closely connected to a local scene, subculture, or community – can help you build such campaigns.
2. Reevaluate your marketing spend
During a recession, leading e-commerce companies are usually reluctant to cut their marketing budgets. This money keeps your company in the public eyeAnd even if you are low on cash, keeping the spending going is a smart idea.
Still, now is a good time to review your ad spend and reassess your marketing strategy. Finding ways to make your advertising spend more effective can help you reach more customers without spending more money.
A review of existing ad campaigns can help you determine what works and what doesn't. For example, if you use metrics like return on ad spend, you may find that certain reliable segments of audiences stop buying while others spend much more consistently. By targeting existing advertisements to customers who are still shopping with your brand, you can ensure that your marketing expenses are not wasted.
Changes to existing digital marketing strategies and branding materials can also make a big difference. For example, if you find that your bounce rate is higher than usual, Rebuilding your ecommerce website With web design and ecommerce SEO migration, best practices can help you retain more of your existing customers while reaching new ones.
Some companies go even further in difficult times and increase their advertising budget. This is a riskier strategy, but it can pay off if it's heavily targeted at segments of customers who are still spending money.
3. Outsource business services
When you do everything in-house, you have a lot of control over every aspect of your ecommerce business. It is also very time-consuming – and expensive, to have employees on the payroll to help you.
You can outsource business services like package management and advertising development. Working with external companies can help your company cut costs. You don't have to pay full-time workers with niche knowledge or equipment. Instead, you can only pay for what your business needs.
Outsourcing can too Give your company access to specialized equipment that you could afford to rent, but could not have bought immediately. For example, if you want to outsource packaging operations, a third party company can give you access to shrink wrap equipment, unique packaging materials, and additional quality assurance.
4. Track the cash flow
The end result is always a crucial consideration. However, when cash flow slows down, closely tracking income becomes much more valuable.
Take some time to review your sources of income and expenses. Often times you can find money for services that are not currently strictly required. When you combine your marketing data with cash flow information, you can also get a better feel for which customers are holding onto your business.
Try to do this regularly if possible. Unexpected costs or income shortages can arise and surprise even the most cautious entrepreneur – if they do not keep an eye on income and expenses.
5. Don't leave existing customers behind
As a business grows – especially in uncertain times – it is easy to focus on new customers at the expense of existing customers.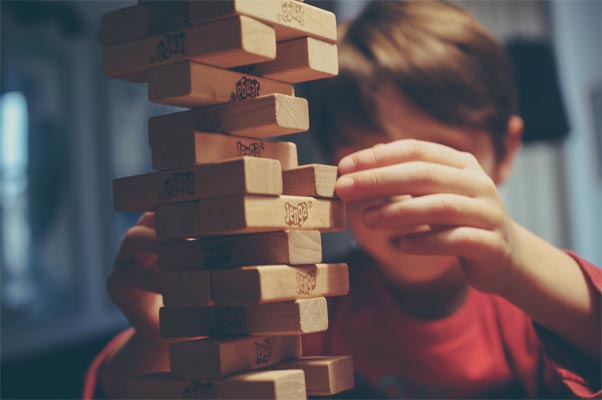 However, regular customers are the be-all and end-all of any e-commerce business. Often times, they make up most of a company's income. According to survey data from BIA / Kelsey and Manta, 61% of small and medium-sized businesses say so more than half of their sales comes from regular customers. Returning customers can also be addressed and marketed more easily than new customers. You already know your brand, and you likely already have a lot of data about it – like contact information, likes, and interests.
If you want to keep growing, remember to keep getting existing customers who have already shopped with your company multiple times. Building strong relationships with these customers can help build a solid revenue base for your business.
Prepare your business for a return to normal
A weak economy can slow the growth of your ecommerce business – but it's far from a death sentence. With clever advertising and branding, as well as intelligent money management, you can keep your business on a growth path.
Also, remember that the economic downturn won't last forever. Once your business is in a stable location, consider how to handle the recovery. The sudden influx of demand and new customers while returning to normal can sometimes flood underprepared businesses.
Note: We are not the author of this content. For the Authentic and complete version,
Check its Original Source