Posted on Aug 24, 2020 in
Join us on our 4 day bird watching tour of Kakadu and Litchfield National Parks. This bird watching tour departs Darwin any day of the week upon request. It's a private tour for one party only and can be customized to suit your specific birding needs. We have a dedicated birding guide at Venture North. Please send us an email or give us a call to check availability.
---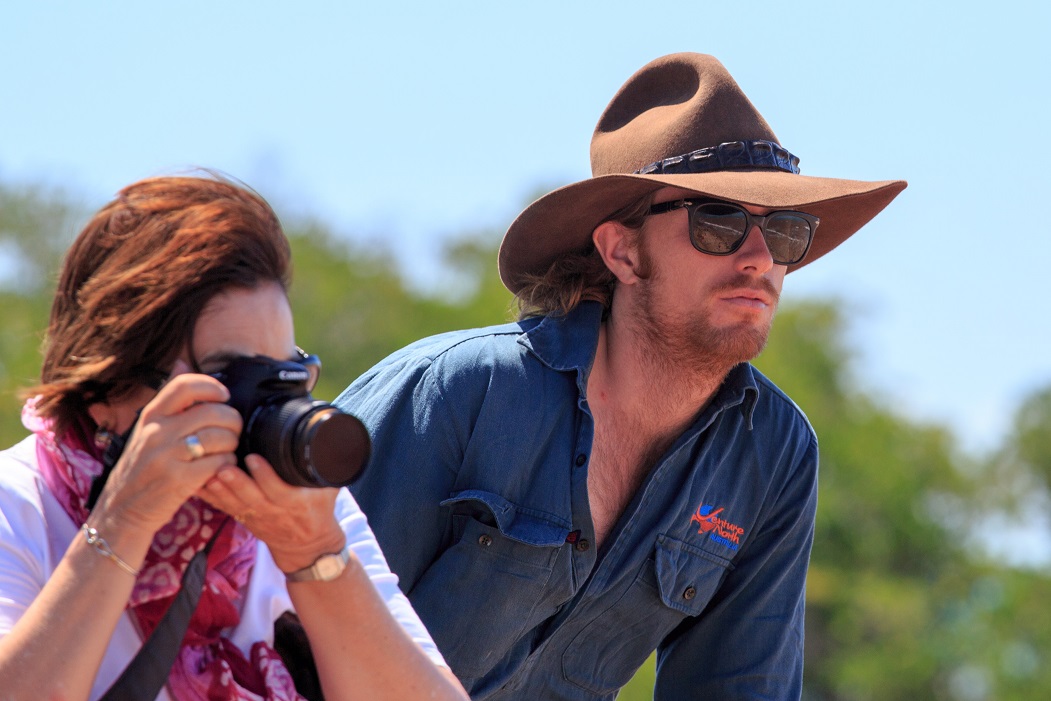 Our favorite bird watching tour from Darwin is below
---
Day 1 – Bird Watching at Fogg Dam & Cockatoo
This morning, your Venture North guide will pick you up from your Darwin accommodation at the start of your four-day top-end bird watching tour. Today's destination is the Kakadu National Park, which is a world heritage site.
This morning our first stop is at Fogg Dam. Originally built as a rice plantation, the area became a nature reserve and is now an important refuge for various species of birds, including crested jacana, magpie geese, rat heron, intermediate heron and porcupine goose.
Continue to Kakadu on the Arnhem Highway. Our first stop in Kakadu is in the Mamukala Wetlands. Here we visit the bird skin and take a short hike. Mamukala is a paradise for different species of ducks, herons, geese and ibis.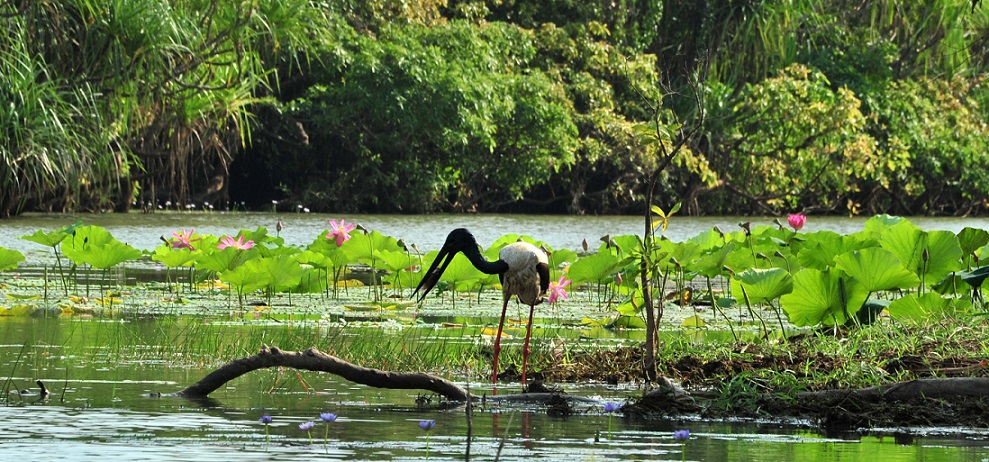 Next we make our way south towards Cooinda and stop for a quick look at the Bowali Visitor and Information Center. Bowali provides visitors with a wealth of information and information about the park and its habitats, and will help you get a good feel for the park and where we are going to travel.
Finally, today we will visit the Barramundi Gorge. A scenic 1km walk along the edge of Barramundi Creek to the base of Barramundi Falls is an important habitat for Rainbow Pitta. After cooling off in Maguk, we drive to our accommodation in Cooinda for the next two nights.
Overnight: Cooinda Lodge
---
Day 2 – Bird Watching in Kakadu
This morning at dawn we take a 2 hour cruise on the scenic Yellow Water Billabong. On this scenic cruise, you'll have the opportunity to spot a wide variety of bird species as well as saltwater crocodiles in their natural habitat. Notable types include; Brahminy dragons, white-breasted sea eagles, whistling dragons, black-necked stork (Jabiru), Brolga, Radjah Shelduck, wiger and plum wigeons, green pygmy goose, rat heron, Nankeen night heron, crested Jacana, Royal Spoonbill, Azure Kingfisher, Little Kingfisher, Great- Billed Heron and Glossy Ibis.
Next, we'll visit the Nourlangie region, including our first stop at Nourlangie Rock, one of the oldest publicly accessible Aboriginal attractions in Kakadu. Enjoy a stroll around this impressive rock, through old rock paintings and the savannah scrubland, which is home to a variety of bird species. Rock Pigeon with Chestnut Feather, Banded-Fruit Dove, White-Lined Honeyeater, Sandstone Shrike-Thrush and Helmeted Friar Bird.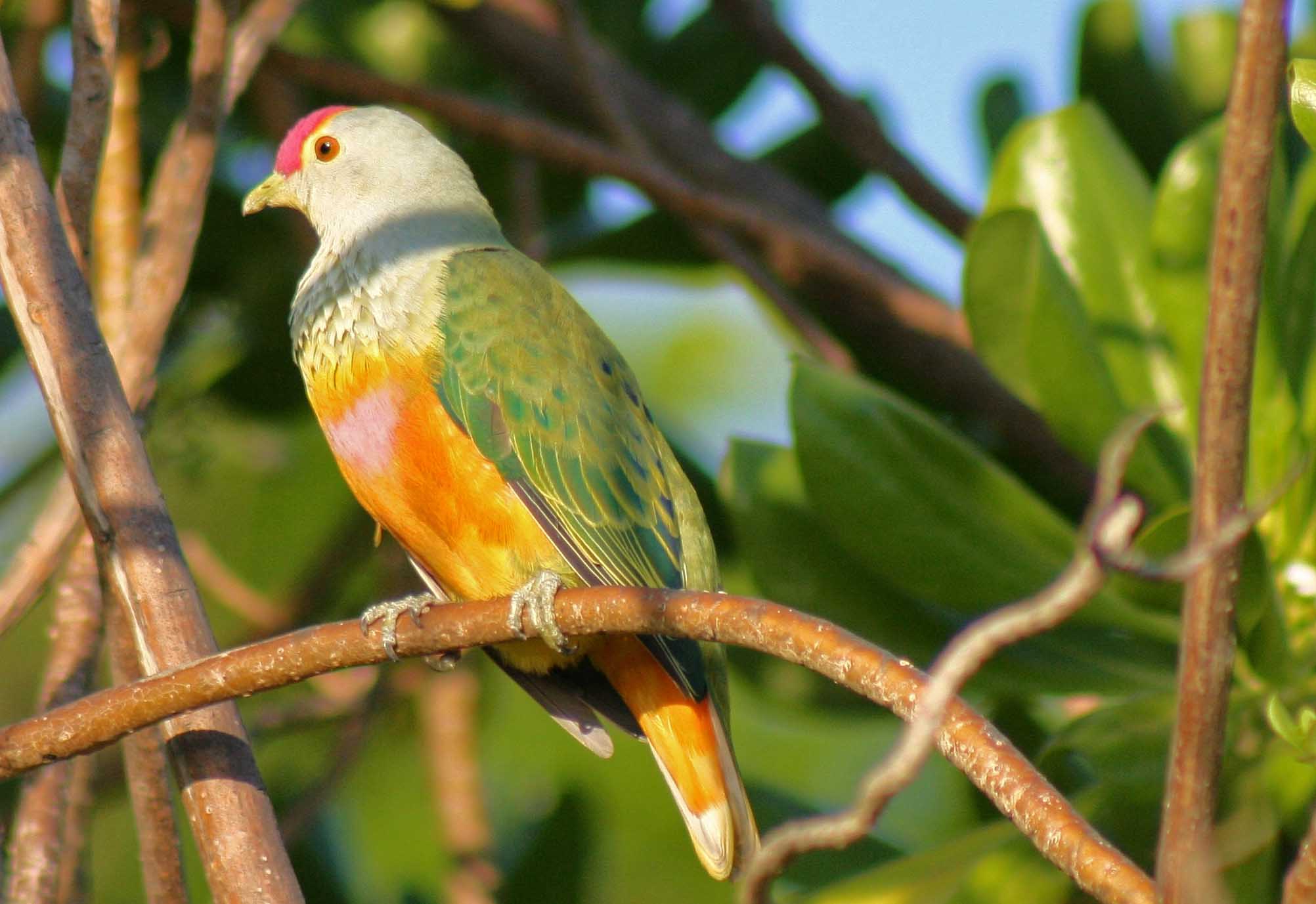 We then drive around the corner to Anbangbang Billabong and take a stroll around this picturesque waterhole which is home to a wide variety of water birds.
For the sunset we drive back to Cooinda to the pontoon on Yellow Water Billabong.
Tonight there is an option to take a night drive to look for nocturnal birds such as the Barking Owl, Tawny Frogmouth, Owlet Nightjar, Large-tailed Nightjar, and Bush Stone Curlew.
Overnight: Cooinda Lodge
---
Day 3 – Bird Watching in Kakadu & Pine Creek
This morning we will travel to the southern region of Kakadu. When the landscape changes, so does the bird life. We look out for an Australian bustard in the open plains and stop at potential Gouldian Finch hangouts, although it's quite rare to place them.
Next we visit Moline Rockhole, a special permit area that only a select few operators have access to. Minimum crowd guarantee. The small waterfall and watering hole under the falls are another great place to cool off and relax. Species such as the red-tailed black cockatoo, the hooded parrot, and the yellow-tinged honeyeater are common in this area.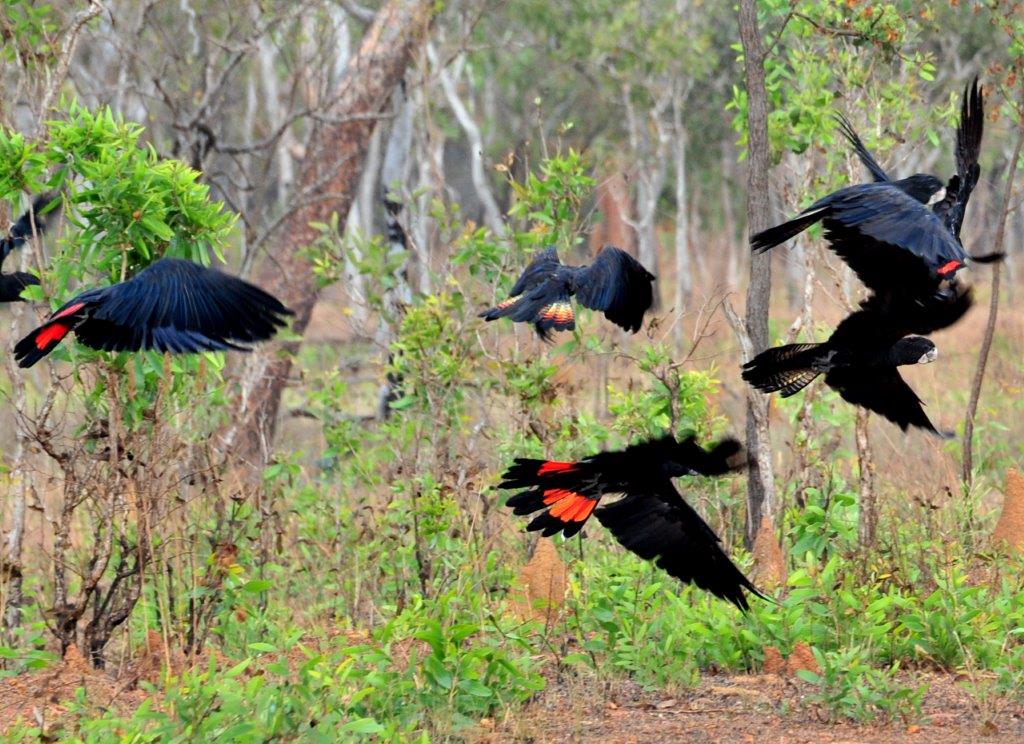 After lunch we make our way from Kakadu to our accommodation in Pine Creek. Originally an old gold mining town, Pine Creek is now a great place to spot an array of colorful birds, including the hooded parrot, red-winged parrot, northern rosella, and Gouldian finch.
Overnight: Pine Creek Railway Resort
---
Day 4 – Litchfield bird watching
After a dawn bird walk around Pine Creek, we continue to Litchfield National Park. Litchfield consists of a central sandstone plateau that supports a rich forest flora. Monsoon rainforests thrive in the deep, narrow gorges, and wildlife such as wallabies and many species of birds are common.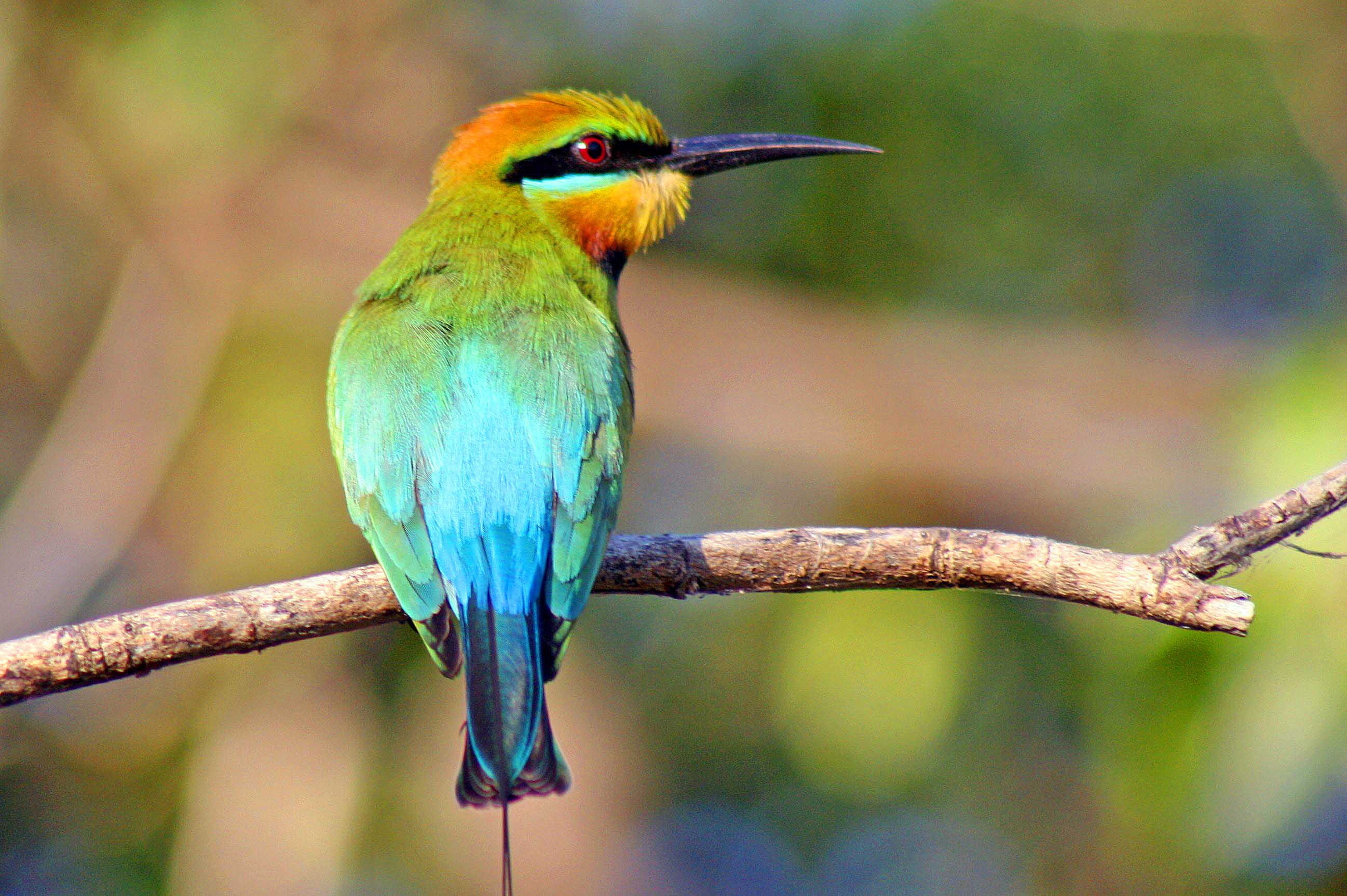 Check out the Magnetic Termite Mounds, as well as some of Litchfield's famous waterfalls, while you look for different species of birds. Black kites and other birds of prey are common throughout the park. The yellow oriole, figbird, koel, spangled drongo, dollarbird, and rainbow bee eater are often found near the protected areas near waterfalls. Other bird species include: Spangled Drongo, Blue-winged Kookaburra, Great Bowerbird, Pheasant Coucal, Pied Butcherbird, and Silver-Backed Butcherbird.
Continue to Darwin in the late afternoon, where you will be returned to your Darwin hotel.
That concludes your Venture North bird watching tour.
---
For more information on our Kakadu bird watching tours and the Top End please contact us at (08) 89 275 500 or email us here.
Note: We are not the author of this content. For the Authentic and complete version,
Check its Original Source