The Compass 15% Pledge is a commitment to support black professionals. Whether through direct spending or referrals, real estate agents bring billions of dollars to a variety of local vendors each year.
"There are 2 million real estate agents in the US who sell at least $ 15 billion each year to a variety of local vendors: photographers, contractors, painters, landscapers, stage designers, moving companies, lawyers and more," said Compass CEO Robert Reffkin.
"If realtors across the industry were spending 15% of their home sales expenses on black professionals, those professionals would make more than $ 2 billion a year from real estate agents alone. That's enough revenue to create opportunities for countless black entrepreneurs and empower many black communities – and that is both entirely possible and entirely under our control. "
consequences Robert Reffkin's promiseCompass California launched the Black Professionals Spotlight. Led by Alexis Stewart, manager of Diversity, Equity & Inclusion in San Francisco at Compass, the 15% pledge is | Black Professionals Spotlight is a bi-weekly email, blog, and social media campaign promoting select professionals with Compass agents across California.
"When this promise was announced, I knew it was vital to ensure that black-owned companies were on every regional vendor list. However, the next effective step would be to actively market these vendors to our agents to increase awareness, access and security to showcase these talented professionals, "said Stewart.
We invite Compass agents – and all agents in the industry – to join the 15% pledge that is: "Going forward, I will work to allocate 15% of my real estate sales expenses to black professionals – from photographers to videographers and lawyers to contractors and traders for all of the small businesses I source and refer to my clients. " Click here to join the pledge.
---
Evoker: Not typical real estate videos
Evoker is an emotional intelligence company that specializes in authentic storytelling through digital movies. Dramatic drone shots and camera pans in a huge garden are ideal for selling offers. Instead, Evoker offers something more tailored and personal – connecting real estate professionals with their target audience through authentic storytelling.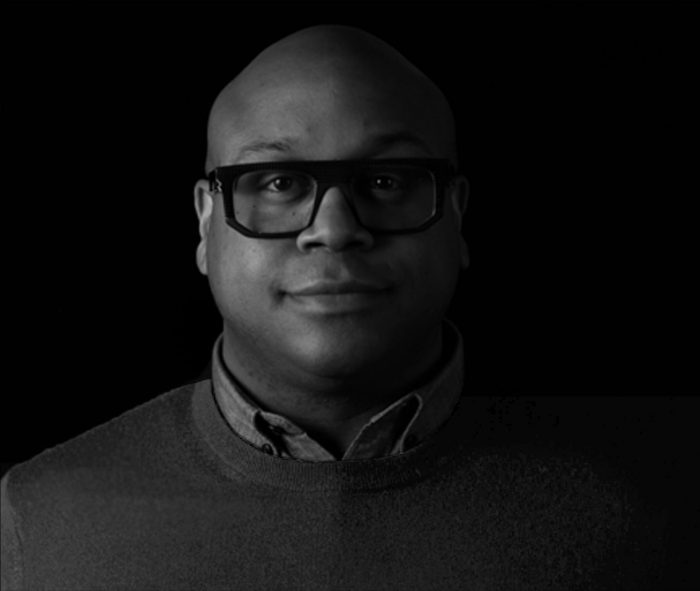 Our best job is filming with agents who trust our process and are willing to show their vulnerability – a lot of people don't realize this, but that's one of your superpowers.
"We're not a video production company, so we don't make films that look like any other piece of video marketing for real estate agents," said Kameron Jackson, founder and CEO of Evoker. "With 20 years of marketing and branding strategy experience while working on big brands, I realized that I could apply these strategies and tactics to the real estate industry as well."
Jackson's concept for Evoker began in 2014 when he offered to help a friend with her career on television. He realized that in such a competitive environment, professionals need tools to help them stand out from the competition.
"The goal was to create a personal brand for them that was just as unique and dynamic as they were," said Jackson. "With the success of this project, I understood the simple but crucial fact – that the core of every personal brand is everyone's personal story."
Evoker worked hard in the early years to perfect the art of filmmaking on a large scale so that it could tackle big projects for brands that need hundreds or even thousands of films to come together. They also brought in behavioral science expertise at the graduate level to break down the neuroscientific way people make decisions.
"A lot of people don't know, but 95 percent of all decisions people make are based on emotions," said Jackson. "When we began to really understand such principles, we were able to choose the very deliberate creative method we use today to tell a person's story so that they are always in touch with whoever sees them."
Evoker's film videos show the individuality and personal background of an agent and help him to get in touch with potential customers.
"We use your individuality and create an inspiring story about you that is supposed to accelerate trust in your target audience faster and more reliably," said Jackson. "Our best job is filming with agents who trust our process and are ready to show their vulnerability. A lot of people don't know that, but that's one of your superpowers."
Jackson's passion for Evoker only grew as he provided his clients with turnkey results that required little bandwidth – so they could keep focusing on what they do best, real estate.
While marketing is an ever-evolving field and video comes first on the web and mobile, Evoker always adapts to the latest trends and technology to stay on top.
"We see more professionals realizing the competitiveness of the industry and finding new and innovative ways to differentiate themselves in a sea of ​​equality," said Jackson. "On the other hand, I've seen a trend in agents who strive for perfection until they lose their authenticity. Scripted cookie cutter videos lack emotions so they fail to connect with the audience. "
And it's authenticity that turns viewers into customers for life, says Jackson.
The silver lining for Evoker is that companies are seeing the need for our service more than ever. Face-to-face meetings with customers are rare in the midst of a pandemic, so brands – and the revenue generators within – need to build trust in this new virtual world.
"When people casually ask me what I do for a living, I tell them I'm in the 'relationship business' because it's literally the truth," Jackson said. "Some of the most authentic relationships I need to have today are with clients I met through their films, which has resulted in some of the most authentic friendships I've had in a long time. I seriously have the best job in the world. "
After businesses had to adapt due to the pandemic and social distancing, Evoker moved quickly to run security protocols that prioritize the health and safety of their employees and customers.
"The silver lining for Evoker is that companies are seeing the need for our service more than ever. In the midst of a pandemic, face-to-face meetings with customers are rare, so brands – and the revenue generators it contains – need to build trust in this new virtual world, "said Jackson.
At Compass, we are incredibly grateful to Kameron Jackson and his team at Evoker for sharing this unique insight.
"We are so grateful to the Compass agents and management teams that they not only" talked "about changes, but actually implemented changes with such an initiative[15% Pledge]. Like Compass, we are indefinitely committed to the customers we love working with to deliver excellence, equality, and unwavering loyalty, "said Jackson.
Note: We are not the author of this content. For the Authentic and complete version,
Check its Original Source