Hello my dears! It's Leena's sister Amanda writing this post! 🙂 I was so excited when Leena asked me to write this because planning her baby shower was so much fun and I really want to share all of the planning details with you guys! Leena knew when and where the shower was, but otherwise it was a complete surprise. Read on for all the details of party planning!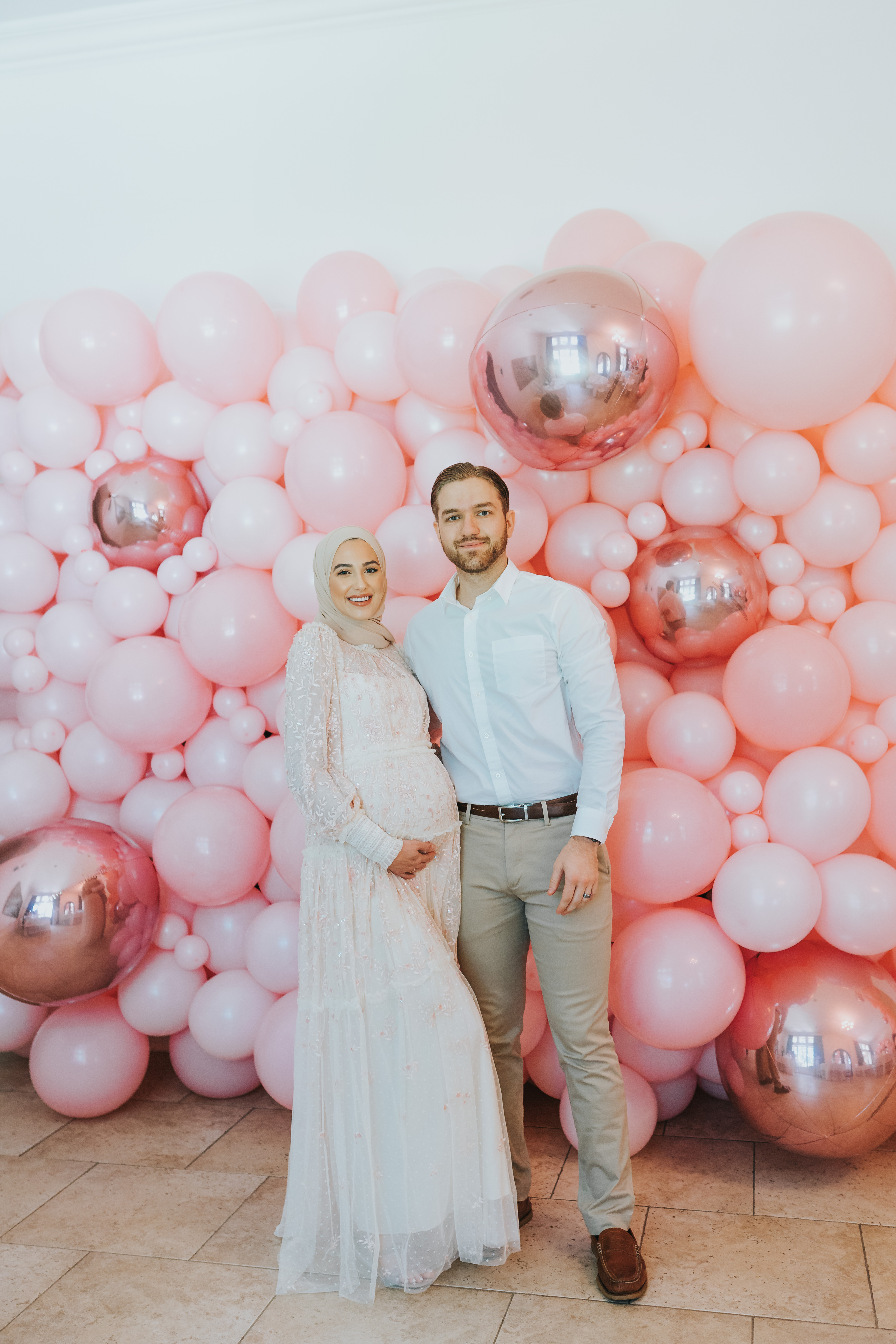 We celebrated the baby on July 11, 2020 through an intimate lunch with a close family at our parents' home. Although this celebration was small, we wanted to make the decoration big. Lushra went above and beyond with the balloons for this baby shower. They took my idea and completely brought it to life and made it better than anything we could have asked for! They make beautiful installations for special occasions and also sell over the top DIY kits. Use code Leena10 to get 10% off your own DIY kit on their website!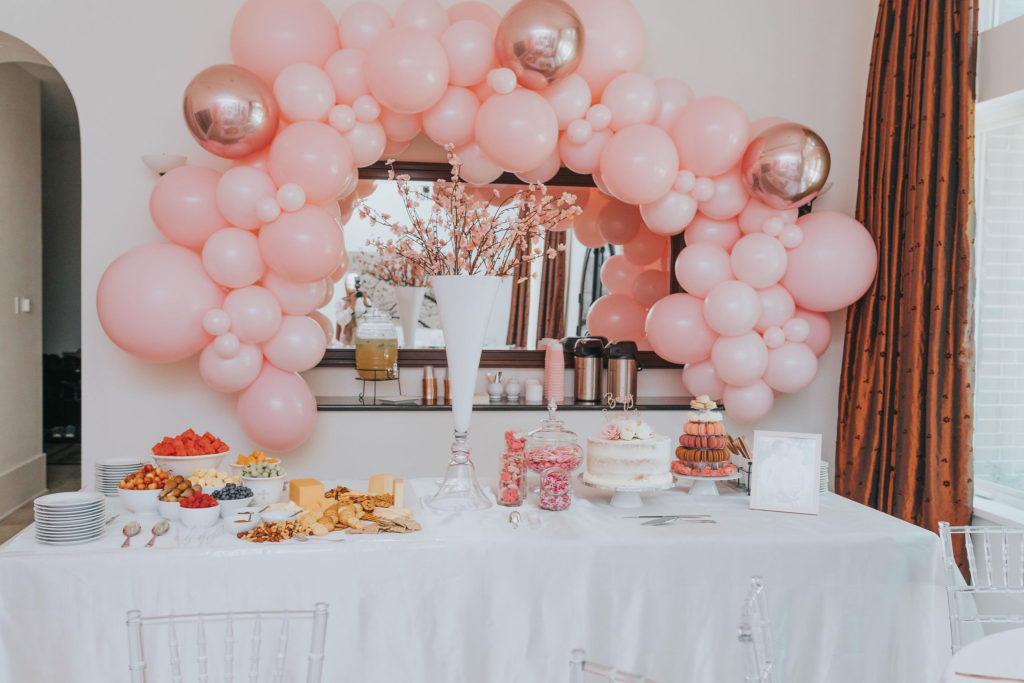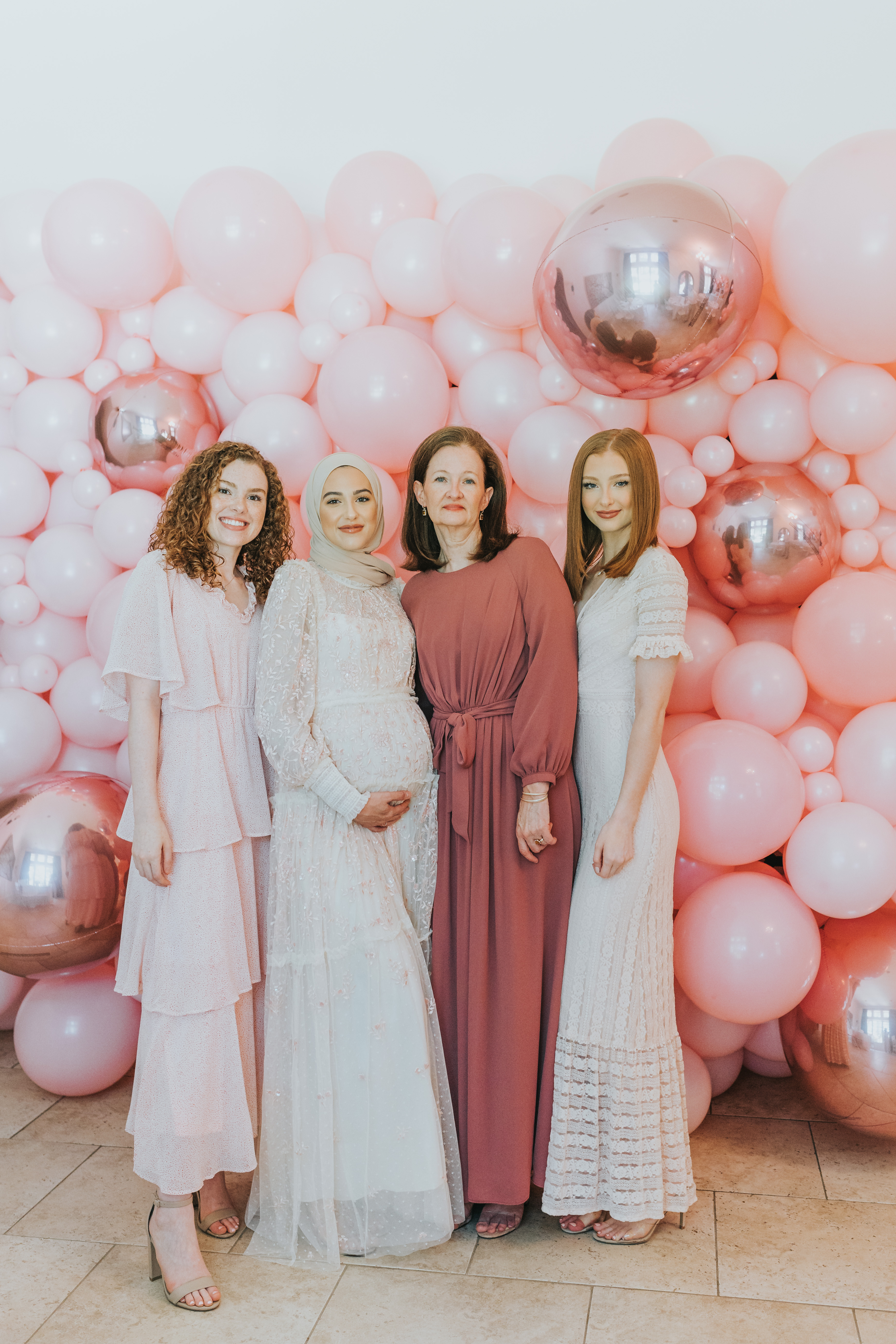 We have removed all furniture from the formal dining area and replaced it with round tables and Chiavari chairs. The main dining table contained the sausage board and desserts. The cherry blossom arrangement is probably my favorite piece of the whole shower! And the best part is that they are wrong so we will definitely be reusing them. I'll link all of the decor together, including Leena's welcome sign, the custom Baby Snoubar Cake Topper, and the Macaron Tower below!
The only thing Leena wanted at her baby shower was games, so we put together 3 different games and 3 gift cards for the winners! Here are the 3 games we played:
"How many peanut M & M's are in the baby bottle?" Competition! We filled a giant baby bottle with peanut M & Ms and everyone knew how many there were in it. There were 406 and the winner chose 400!
Measure the bump! We gave everyone a super long piece of yarn and everyone had to guess how big Leena's bump was. We compared all the strings to find the winner!
30 seconds to remember! We bought a ton of random pink items from the dollar store for this game. It included a pregnancy test, hair ties, lipstick, and the most random pink items we could find. We spread them out on a table and gave every 30 seconds to look at them. Then everyone had to write down as many items as they could remember. The person with the most correct items was the winner!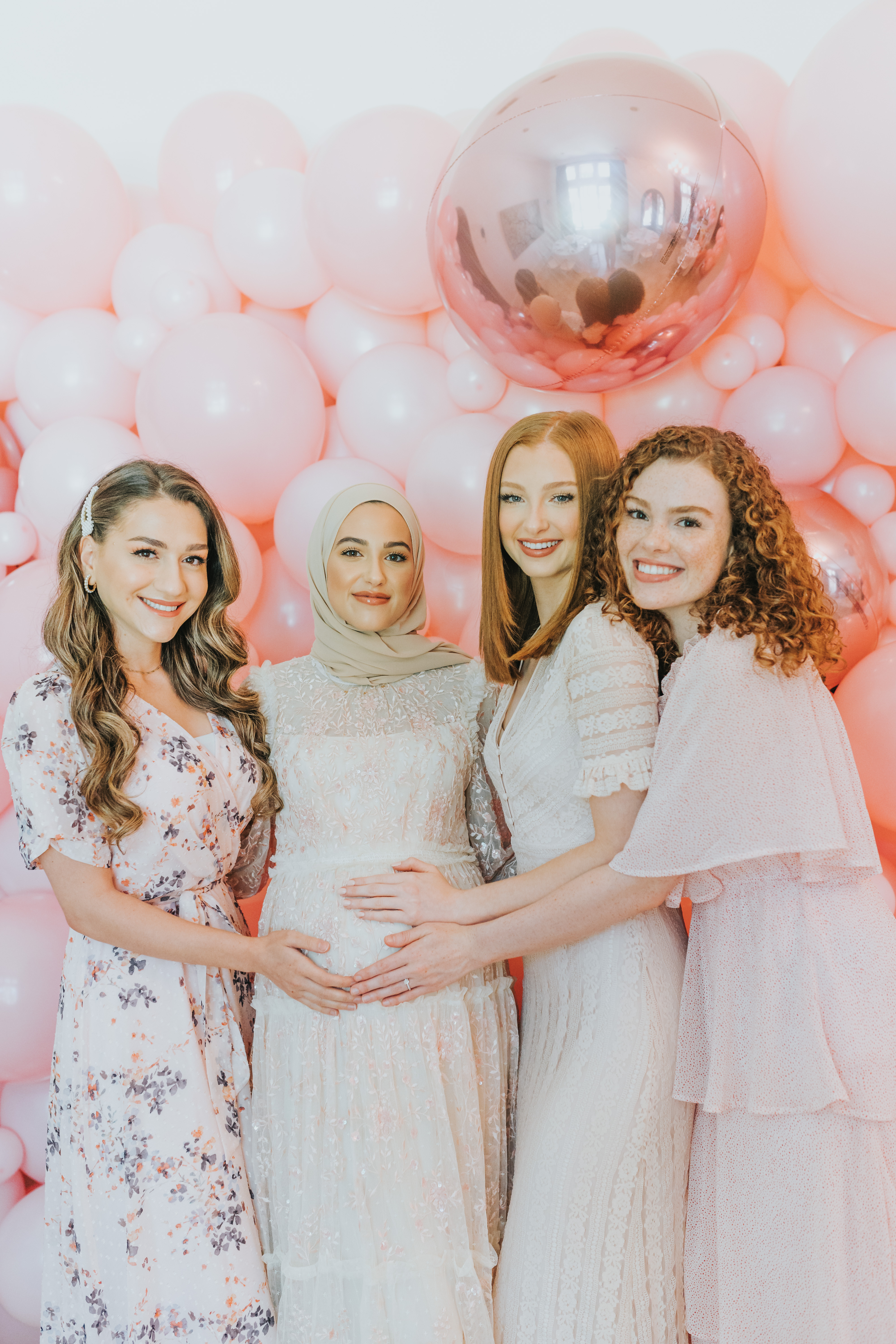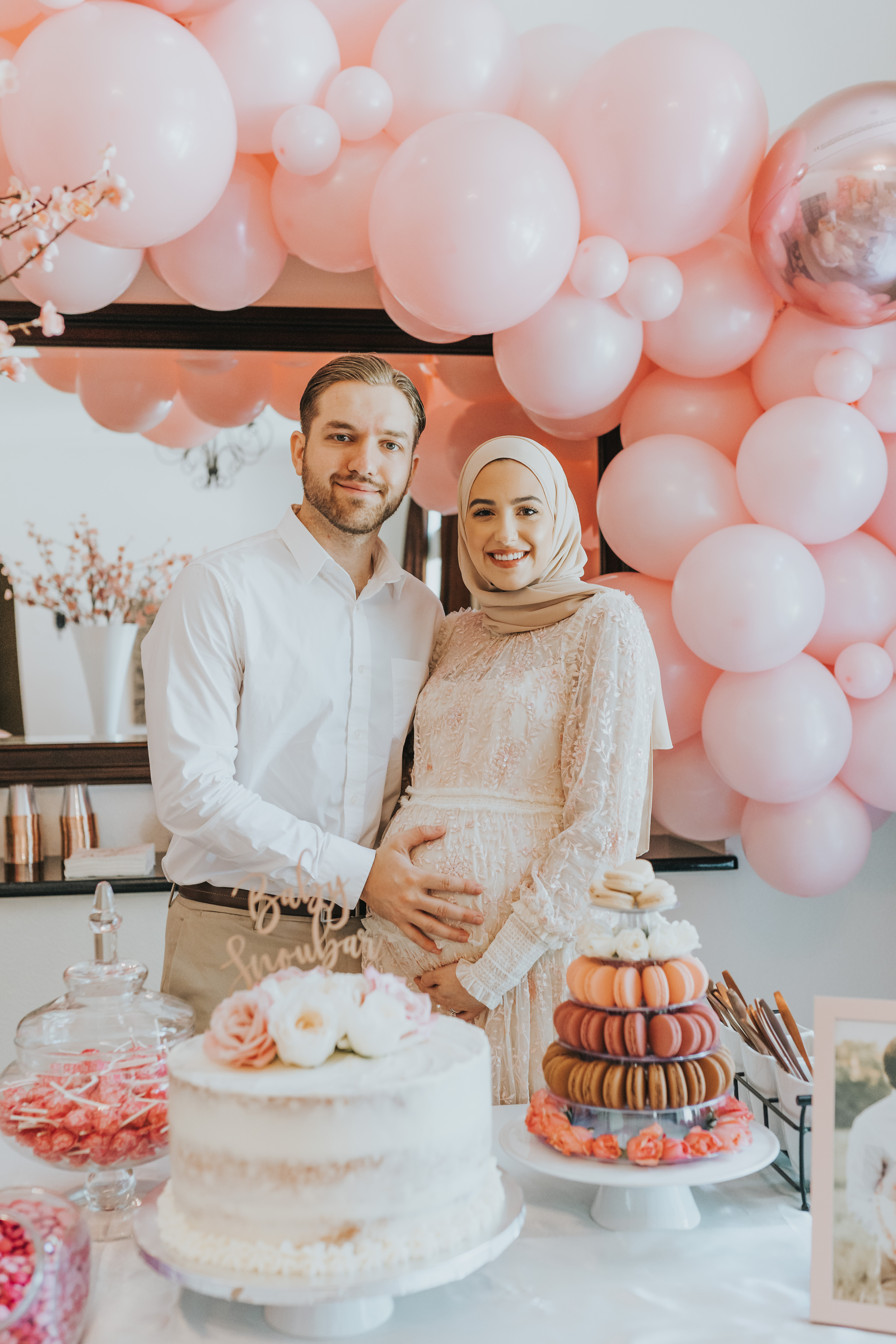 Photography: Inaya C. Photography
Note: We are not the author of this content. For the Authentic and complete version,
Check its Original Source