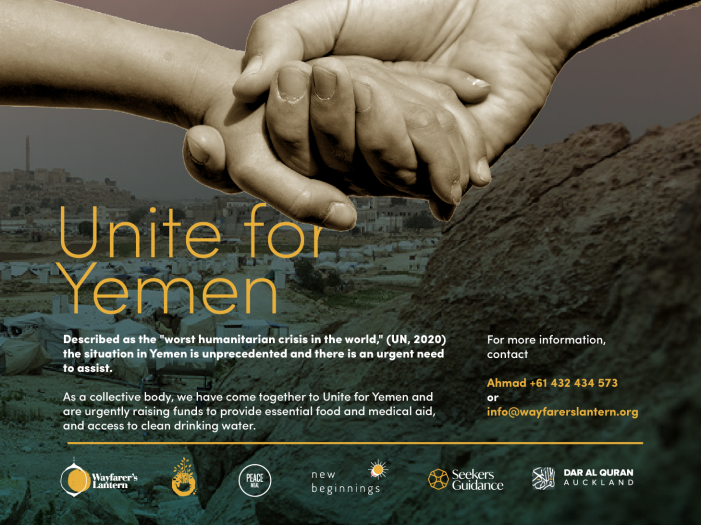 The situation:
Years of conflict have forced millions to leave their homes, and an estimated 80 percent of the population – 24 million people – are in desperate need of humanitarian aid. The agencies call this the "worst humanitarian crisis in the world" (UN, 2020).
Innumerable air strikes have killed innocent men, women and children. There are over 2 million cases of cholera. Two out of three locals cannot afford to buy groceries. Half of the country is almost starving and the start of COVID-19 has put an already stronger health system under even greater pressure.
The answer:
Local aid agencies are working to support communities, but limited resources and global attention mean that significantly more resources are required.
Dar al Quran, the Mukha Cafe, New Beginnings, Peace Meal, Seekers Guidance and Wayfarer's Lantern have come together as a collective body to unite for Yemen. We are working hard to raise funds for a number of projects to be implemented, including:
Distribution of food packaging;
Distribution of hygiene packages;
Provision of medical aid; and
Build a water fountain.
Note: We are not the author of this content. For the Authentic and complete version,
Check its Original Source