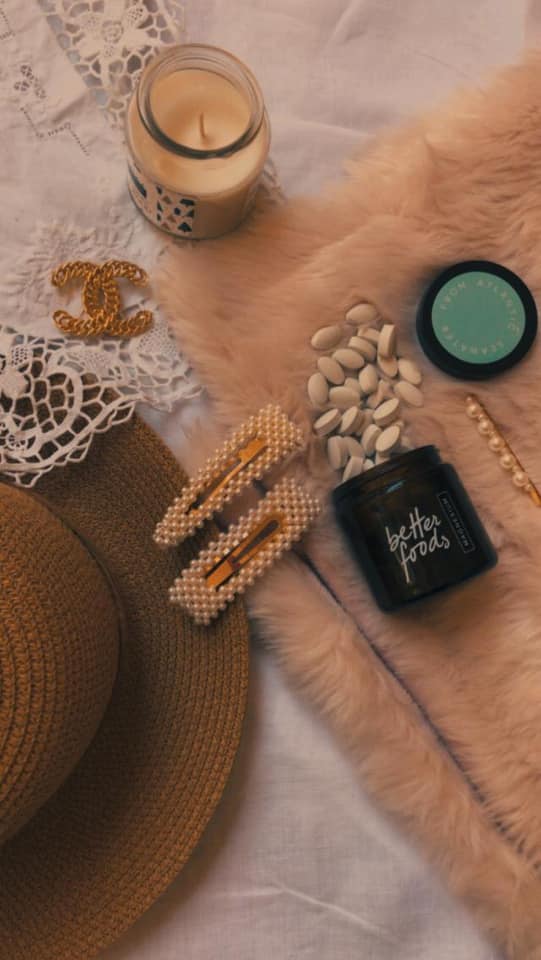 Finito il lockdown sono ritornata a pieno ritmo a lavoro e devo dire molto spesso mi sento stanca e completeamente senza forze. Per questa ragione nell'ultimo periodo ho iniziato ad utilizzare l'integratore alimentare al Magnesio di di We are better foods e la mia vita é decisamente migliorata.
Il brand
devo dire che ho conosciuto We are better food tramite i social e mi sono subito incuriosita perchè ne parlavano tutti stra-bene. Ho iniziato quindi ad informarmi ed ho scoperto che il brand nasce nel 2014, quando i creatori hanno deciso di concentrarsi sull'intolleranza al lattosio, nacque quindi LactoJoy che poi si é trasformato in Better Foods Lactase.
There is a moment of prodotto é pensato per un utilizzo quotidiano e alla portata di tutti. Ogni capsula è priva di additivi not necessary, not contiene lattosio, glutine, istamina o fruttosio e mira solo al miglioramento della nostra vita.Inoltre ci tengo a precisare che si gatta di prodotti VEGANI, che mi sembra un plus davvero bello!
L'importanza del magnesio
Forse non tutti sanno che il nostro corpo non produce magnesio, ragion per cui é importante ingerirlo attraverso i cibi, ma a causa di una vita spesso fuori casa e di una dieta non proprioilibrata, spesso le quantità che ingerisco non sono abbastanza. So grazie al mio integratore sono certa di accepted la giusta quantità ogni giorno!
Il magnesio è davvero importante per l'attività e l'equilibrio del nostro sistema nervoso perché svolge un'azione distensiva e calmante e attenua l'eccitabilità dei nervi e dei muscoli. perfetto contro i crampi e il nervosismo.Inoltre un aspetto davvero fetamentale é che migliora l ' Balance psichico, rendendoci tranquilli e rilassati, rasserenando l'animo ed è efficace contro il nervosismo, la paura e l'ipocondria.
Molto utile anche in the caso di stanchezza forte mentale.
La mia esperienza
Since quando l'ho scoperto e l'ho iniziato ad utilizzare, la mia vita é decisamente migliorata! Il magnesio, infatti, fra i vari Benefici che vi dicevo, mi aiuta a rimanere attiva e concentrata per cui é l'alleato migliore nei periodi di stress o di maggior sforzo lavorativo.Perfetto anche per le donne incinta o in fase di allattamento.
Io mi sento assolutamente di consigliarvele perché mi hanno davvero regalato quella spinta e quell'energia che avevo un pò perso stando tanti mesi a casa, ma che mi serviva per tornare a lavoro e dare il mio massimo e per questo nelle mie stories vi lascio altra info e il link per lo swipe up 🙂
@wearebetterfoods #betterfoods #feelbetter #naturaladditives #wearebetterfoods
Lascia un commento
commenti
Note: We are not the author of this content. For the Authentic and complete version,
Check its Original Source