Oscar-nominated Cynthia Erivo and BAFTA winner Michaela Coel will head the BBC's first virtual Creative Diversity Xperience, demonstrating the "liveliness, innovation, leadership and talent" of black and other ethnicities in the creative industry.
The BBC's creative diversity director, June Sarpong, announced that the event was being synced CDX – creates a space for the audience to see, share and engage with content from around the world new interactive platform Reactoo hosted on the BBC's Creative Diversity website. In this way, viewers can host their own virtual rooms remotely, where they can watch CDX live with friends in one place.
"We thought carefully about creating an authentic, engaging and comprehensive experience with innovative technology. CDX will stand out from what people have seen or expected from the BBC, "said Sarpong of the event, which Broadcaster says is aimed at a younger audience, and" will investigate issues relevant to them. "
In May this year Sarpong – who the BBC appointed for the role A number of initiatives were announced in November 2019, including the establishment of guidelines and tools to help BBC's creative staff and industry partners ensure that diversity and inclusion are at the heart of production.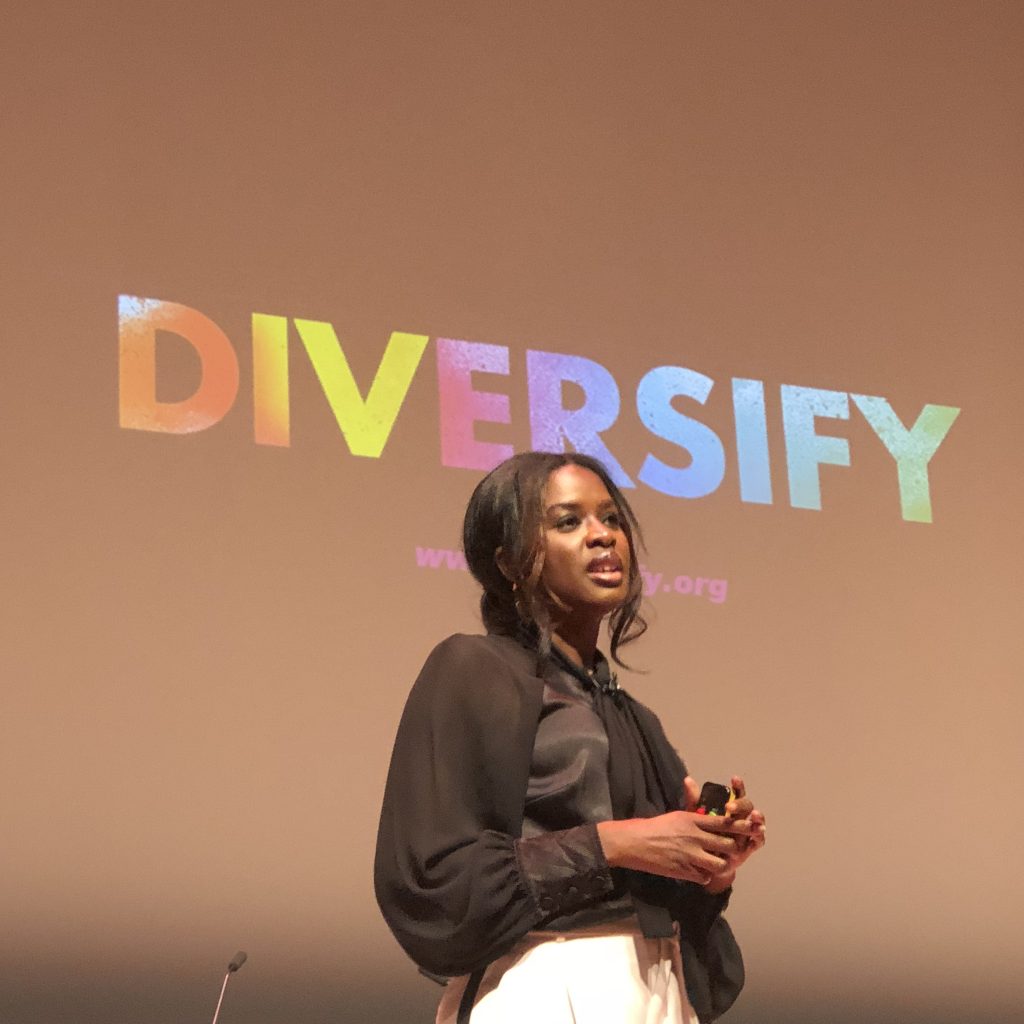 "It is important that the BBC is the beacon for the rest of the industry and is committed to diversity and integration," added Sarpong, who is also an author Diversify – – Six degrees of integrationsays.
Oscar-nominated actress Cynthia Erivo will have an exclusive one-on-one with Clara Amfo from BBC Radio 1, while Michaela Coel – star and author of the current BBC hit Show 'I can destroy you' will host a master class.
The event, which will take place from July 28th to 29th, will attract many other famous stars, cultural troublemakers and influencers every day over six days of live streaming events and master classes.
Other important sessions include: A music master class with a special cast of British artists such as "Diversity for Every" body, "Cancel Culture" by Linkup TV and "Beyond Yellow Face Casting", dealing with topics such as cultural appropriation, the power of social media and why treated creatives from other ethnic minorities are forgotten in the film industry.
Spectators will also hear from various executives from around the creative world, including: 1xtras DJ Target with special guests, Noughts and Crosses star Msali Baduza, actor Aiofa Hinds (Normal People & Derry Girls); Grace Ladoja (creative director and manager) and author and filmmaker Lucy Sheen discuss current issues that directly appeal to the audience.
Last month, the BBC announced its commitment to creative diversity – the largest financial investment in on-air integration in the industry – with which £ 100m of the BBC's existing commission budget spans three years for diverse and inclusive Prioritize content
Note: We are not the author of this content. For the Authentic and complete version,
Check its Original Source