The Trilokinath Temple in Tunde near Udaipur is one of the most important temples in Himachal. It is rarely visited by outsiders due to the remoteness of the Lahaul Circle, but it is a very important pilgrimage for the locals, and more importantly, it works for both Hindus and Buddhists, as happens in many parts of the state.
Reach Trilokinath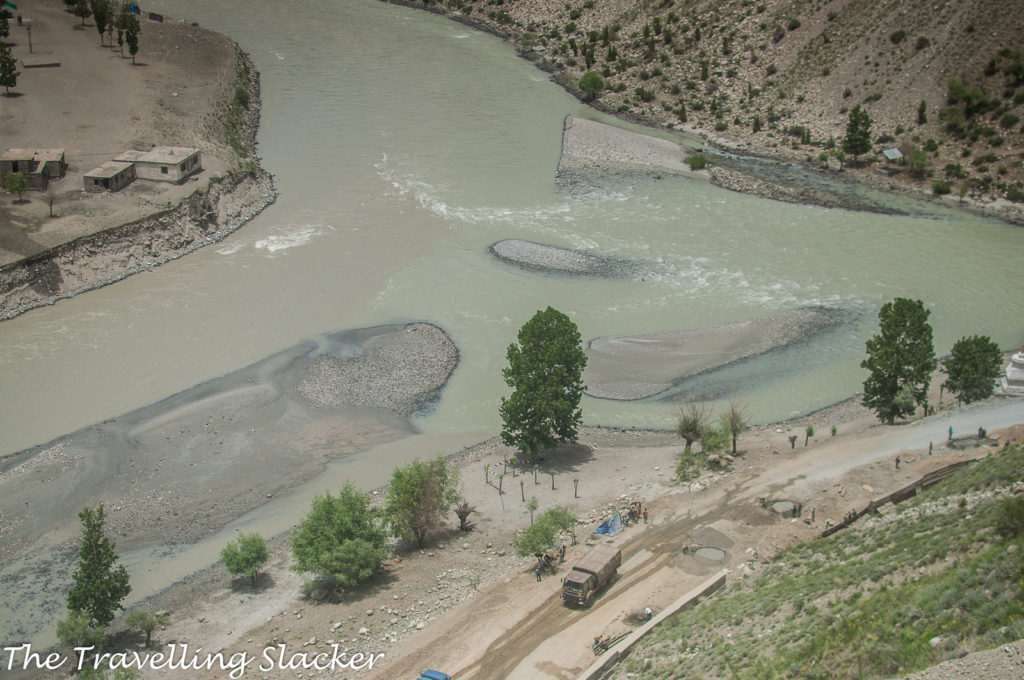 The best way to get to Trilokinath is to go to Keylong first and then take a bus from there the next morning. The 6.30am bus to Killar or the 8.00am bus to Shukto-Khanjar (Miyar) should be ideal. It shouldn't take more than 3 hours to reach the Trilokinath Temple, which is surrounded by a small village.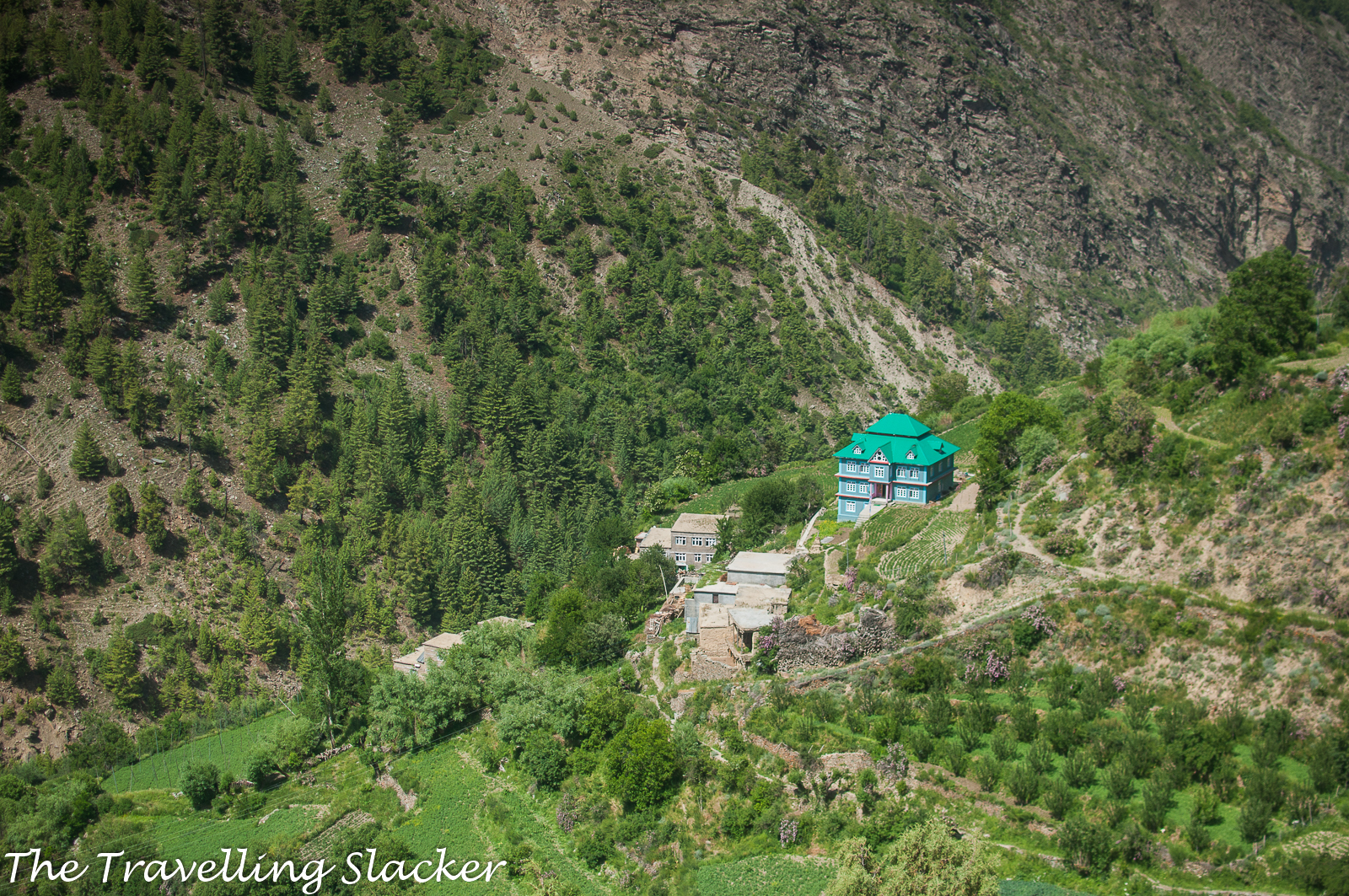 Technically, I've been to the Trilokinath Temple several times. Not because I had planned it, but because all the buses that connect Keylong to Miyar and Pangi take a short detour and stop at this place. We were on the way to Miyar again. The morning bus started on time, as HRTC usually does. We quickly drove along the Bhaga River to reach Tandi, the confluence of the Chandra and Bhaga, where they form Chadrabhaga (Chenab). This early stretch along the Chandrabhaga is called the Pattan Valley. The road runs mostly parallel to the river and offers a great view of the fertile slopes that help the locals grow cabbage, potatoes and peas in the short summer. There are a few colorful buildings that I always notice from the bus. I wish one day they were converted to host families.
Trilokinath is a short turn off the main road after crossing a bridge over the river. We got there on time, but normally buses don't stop here. You just drop people and return to the main street. But that was a good day. Some of the passengers wanted "Darshan" from Trilokinath. So the driver decided to wait 10 minutes. This also gave us some time to get some photos of the temple.
History and mythology of Trilokinath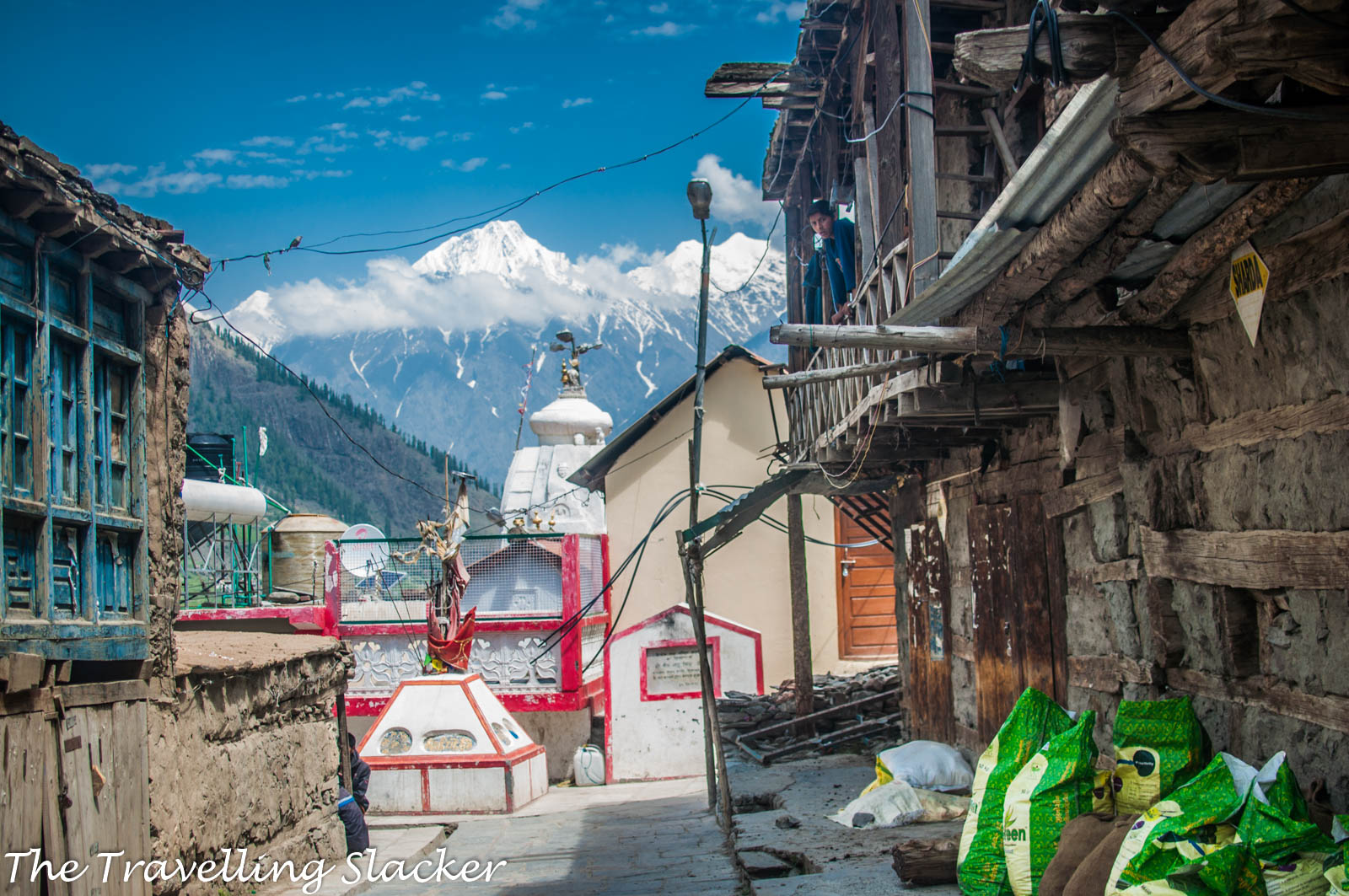 As of now, Trilokinath is a Shiva temple with a Nandi statue in the courtyard. However, local Buddhists also visit it regularly and there are also a number of prayer wheels. So you can be tempted to just call it an example of a syncretic culture like that Bering Nag temple in Sangla or Rewalsar in Mandi. However, there is more to this place and, as usual, some of the puzzles will never be solved.
According to most experts, it was a seat for Arya Avalokitesvara, one of the primary manifestations of Avalokitesvara. It later became a Hindu temple, perhaps through conquest or through gradual demographic change. This can also be seen in the population living along the Chandrabhaga, where both Buddhist and Hindu populations can be found. Even beyond Lahaul, when you enter the Pangi Valley, you will find Hindu villages and shrines on the lower riches and Buddhist villages on the highest levels, including gompas such as Hudan Bhatori and Sural Bhatori.
So I think the current situation was reached after several phases (it's just my assumption). Some experts believe that the original shrine dates from the Kushan period and is therefore almost 2000 years old. Kushans were mostly Buddhist patrons and Buddhism was not in Tibet at the time. Buddhism later rejected in India, but spread to Tibet and other parts of Asia. That is why we see a resurgence of the Hindus. In the Middle Ages, however, Tibetan Buddhism probably spread back to the western Himalayas, especially in the higher regions of Ladakh and Himachal. This gives us the current combination.
The main temple looks pretty new and conventional. It was probably recently renovated. The main idol inside is probably not very old either. I heard from another story that the original Avalokitesvara idol was stolen, but was later found near Tandi and is now housed in Guru Ghantal (a tough hike over Tandi). However, I cannot check it. I once made a failed attempt to contact Guru Ganhtal. Must do it someday.
Stay in Trilokinath
However, we made a quick visit and came back to the bus that was hard to drive. But I wish I could stay there one night as there were views to be enjoyed from behind the temple itself. I also noticed some lodges in the village where you can stay. I think they're meant for local pilgrims rather than backpackers.
Trilokinath fair
Before I finish, I have to mention one mistake from last year. An important point in Trilokinath is the mass that takes place every monsoon. Different ethnic groups in this region take part here, so it's a great time to experience them all, often with their traditional costumes. I was in Manali at about the same time last year. However, it was raining so hard that I was stuck in Rohtang for several hours and finally gave up and returned. I hope that with the opening of the Rohtang tunnel soon, we can avoid such disappointments in the future.
Read also: Lahaul Travel Guide
Note: We are not the author of this content. For the Authentic and complete version,
Check its Original Source