Going to Kurnell with children is always an adventure. Unlike Cronulla, the beaches in Kurnell are much gentler and far less crowded. And there is so much green space! On a good day, our family can go to Kurnell and feel like they have all the space for us. Choose the weekend and finding a park can be a mess.
Kurnell visitor center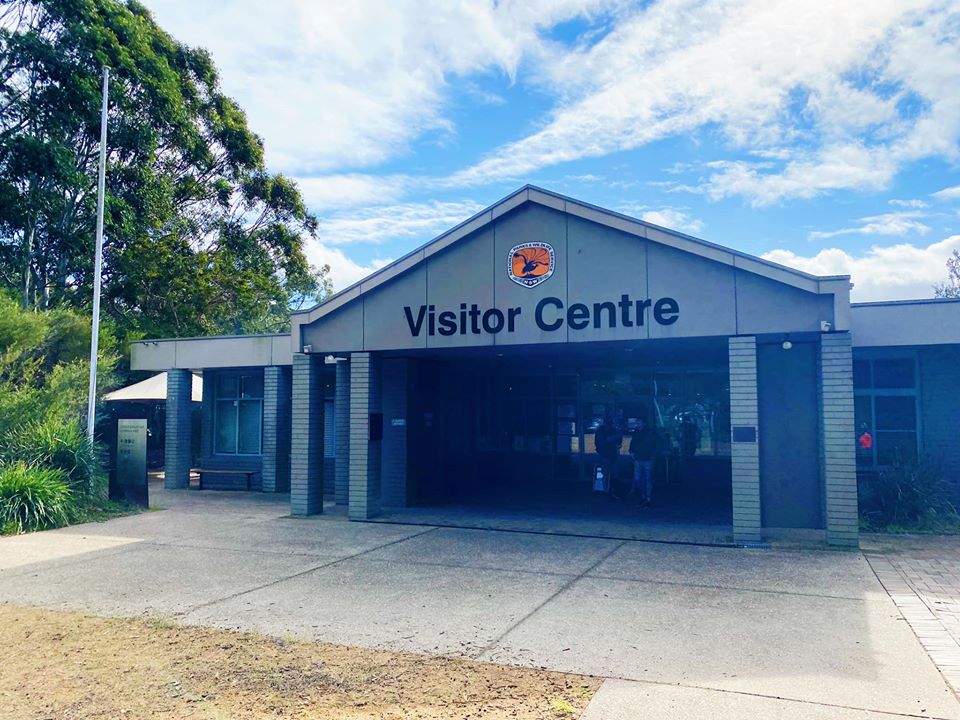 The Kurnell Visitor Center is a great place to start your journey in Kurnell. It has an art gallery, theater, historical exhibition, shop and café.
Through the various interactive displays, you and your family can learn how the Aboriginal people lived when Captain Cook landed in 1770, and learn more about the Aboriginal people in the region and the impact of this historic event.
Contact times: Monday to Friday from 10 a.m. to 3.30 p.m. Saturday, Sunday and public holidays from 9:30 a.m. to 4:00 p.m. Christmas holidays closed.
Kamay Botany Bay National Park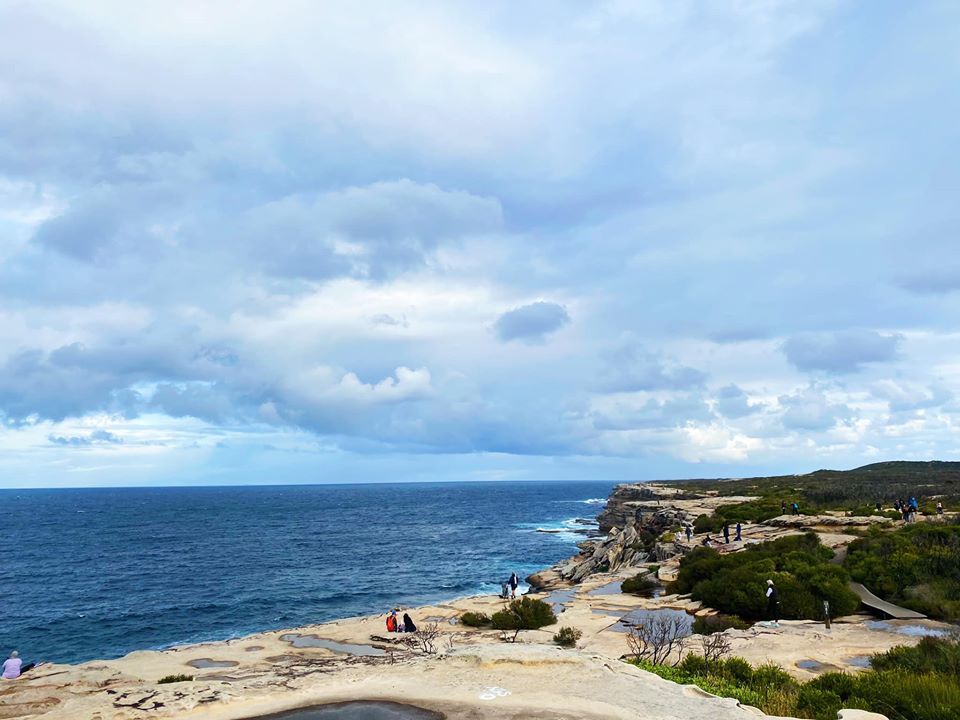 Kamay Botany Bay National Park is usually our first destination when our family goes to Kurnell. It offers a remarkable landscape that leads you from the beach overlooking Port Botany, where the waves gently circle the coast, to Cape Solander, where the sandstone cliffs, although often breaking off and falling into the sea, offer a breathtaking view of the sea. If you are lucky, you can even spot a whale or two.
The area is also of historical importance as Captain James Cook first contacted the Gweagal on April 29, 1770, when the HMS Endeavor landed. This event would change Australia forever and have a significant impact on Australian Aboriginal life.
Sculptures for the 250th anniversary in Kurnell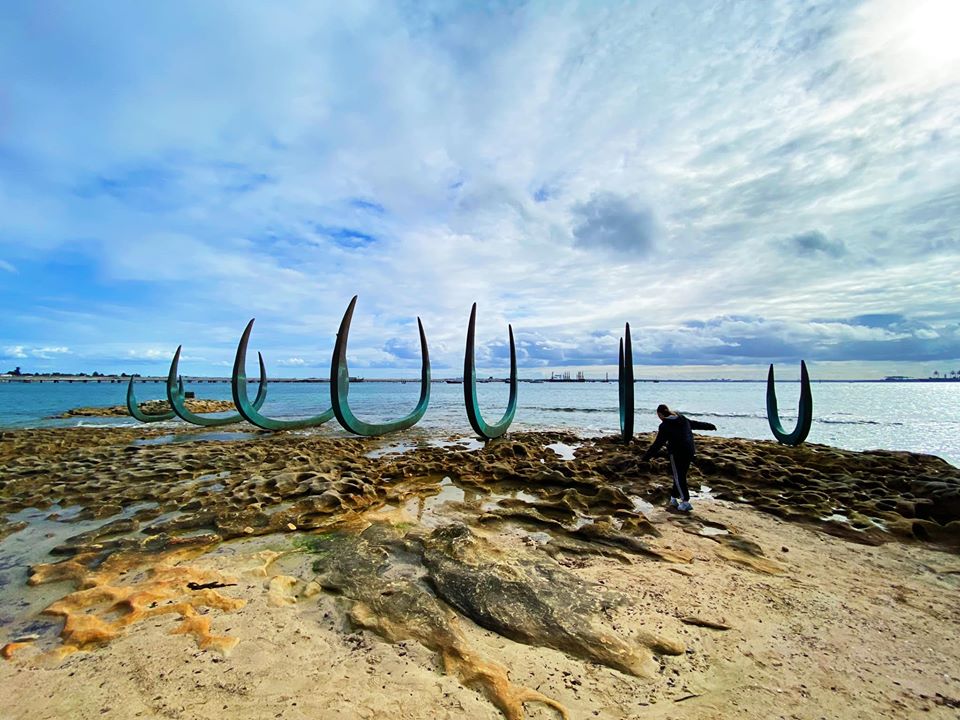 On the occasion of the 250th anniversary of the landing of Cook on April 29, 2020, a number of bronze sculptures were installed along the foreshore to commemorate. The sculptures were originally intended to be unveiled in the Meeting two cultures Ceremony that was unfortunately canceled due to the pandemic. Instead, they were installed without a ceremony, which quite surprised those who visited them in the days that followed.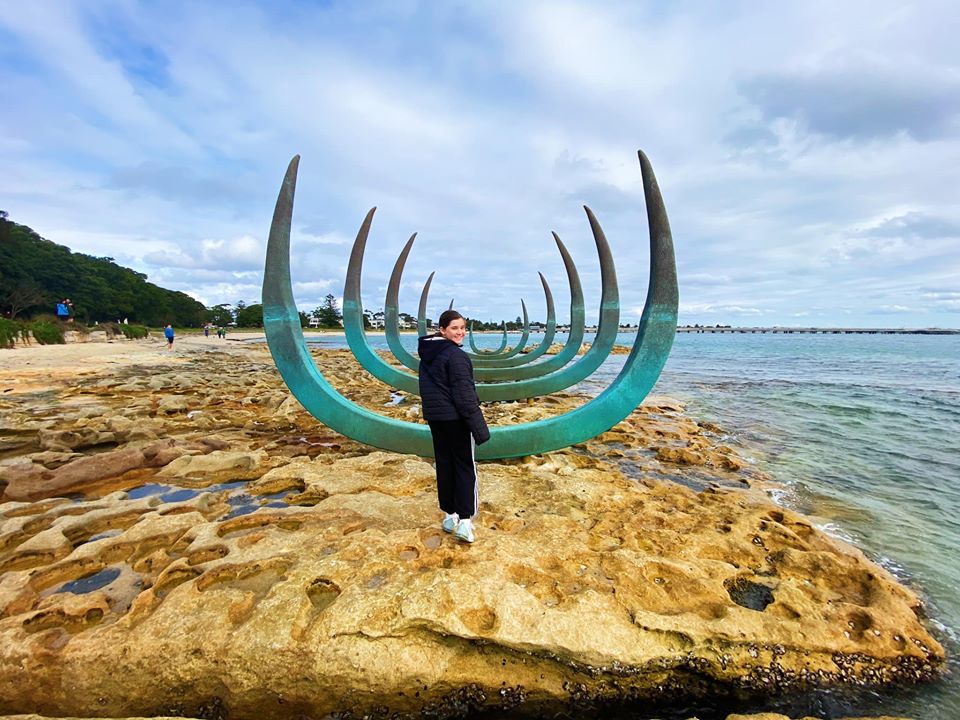 The three sculptures were selected by the Kamay 2020 Project Board, which selected the installations as "sensitive, balanced and with stories from the perspective of the Aborigines and Europe about the arrival of Endeavor". The local Aboriginal district councilor from La Perouse was also consulted with chairwoman Noeleen Timbery and said she was proud. "To have participated in the selection of the commemorative installations and to have the feeling that they help to illustrate the lasting connection of the Gweagal with the region".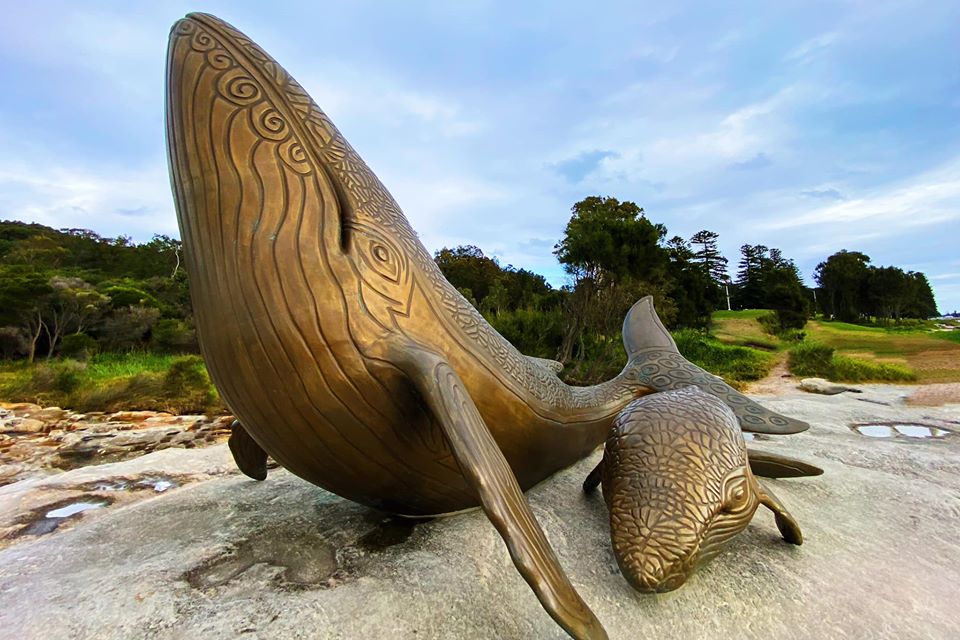 The whales and nawi (canoes) were installed by Julie Squires and Theresa Ardler from ThinkOTS. Theresa describes the whales as "… The dreaming figure for the Dharawal-speaking people and an integral part of our community and our faith. My Gweagal clan was looking for whales from the Kurnell Peninsula. My elders and people still do this today because it gives them a strong sense of a spiritual connection in the country. They remember that we were once part of the ocean, but now we are country people, although they are still spiritually connected to both natural elements."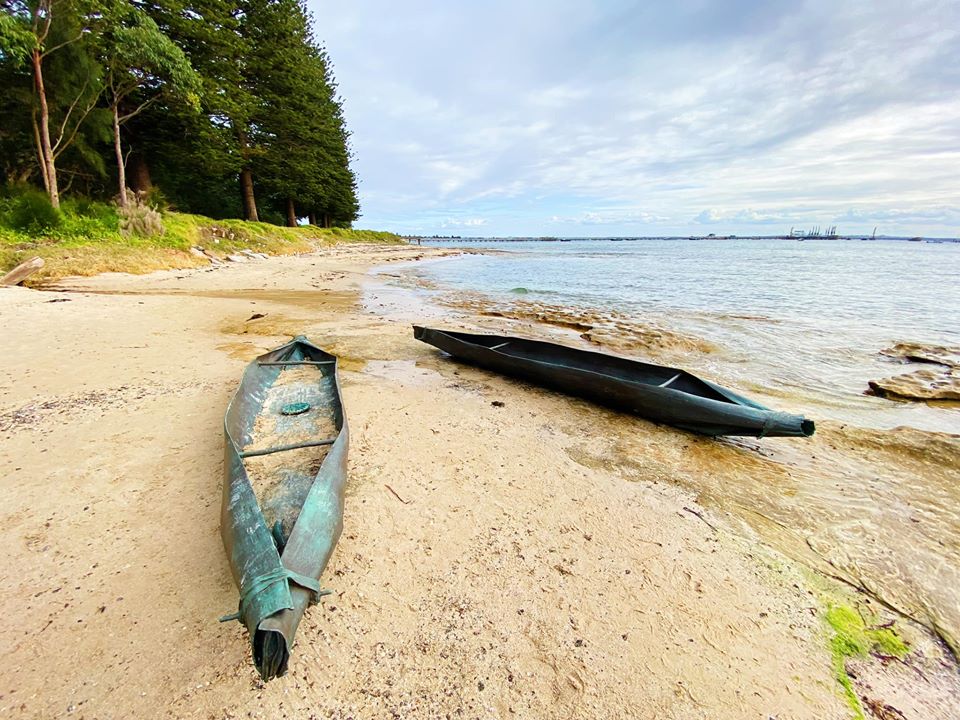 My favorite, the Eyes of the land and sea was created by the artist Alison Page and Nik Lachacjzak from UAP Australia. When describing this sculpture, Alison said:brings together different perspectives on our shared history – the bones of a whale and the ribs of a ship – and is in the tidal zone between the ship and the coast, where the identity of modern Australia lies. The first encounter between James Cook and the First Australians was a meeting of two very different knowledge systems, beliefs and cultures. The abstraction of the ribs of the HMB Endeavor and the bones of the whale's gweagal totem speaks to the different perspectives of these first encounters and provides a related narrative of two very different worldviews. "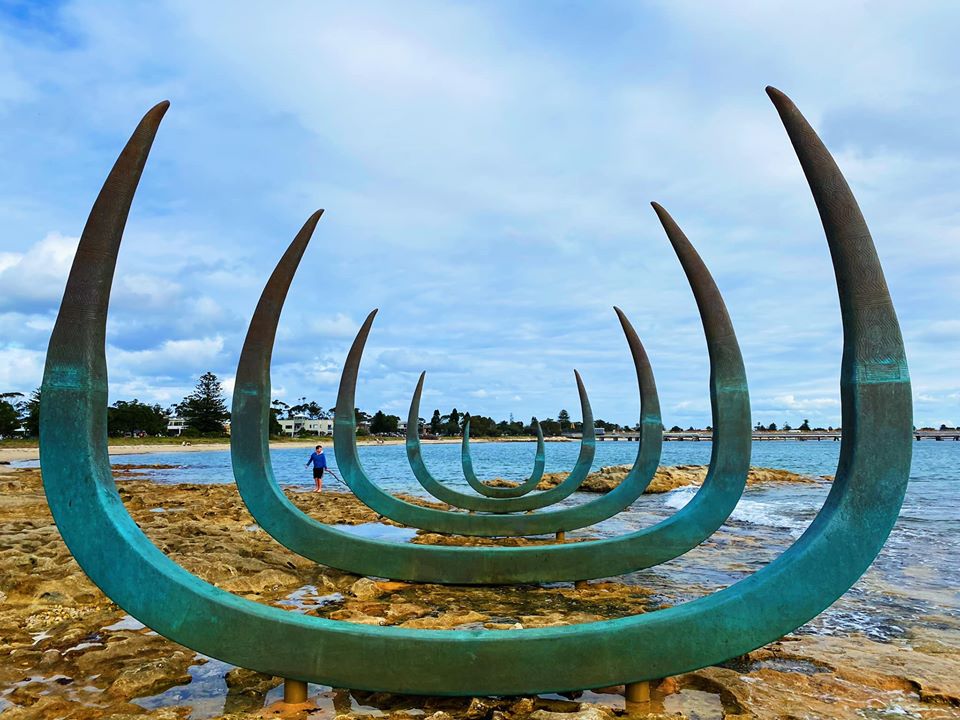 Burrawang Walk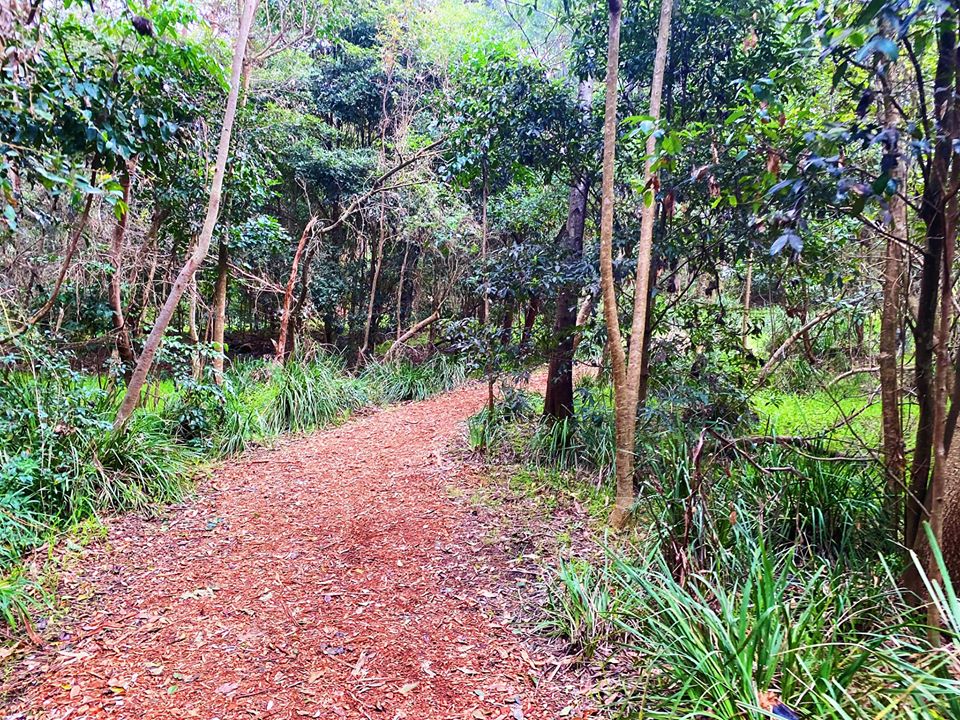 Since much of the Burrawang Walk is wheelchair accessible, this route can be shared with the whole family about the history of the first meeting of European and Aboriginal culture.
The Burrawang Walk begins at the Kurnell Visitor Center and guides visitors along the path where they meet some of the region's historic sites, including the welcome wall, freshwater stream, hangout, Banks' Memorial, Ferry Shelter Shed and Captain Cook's Landing place.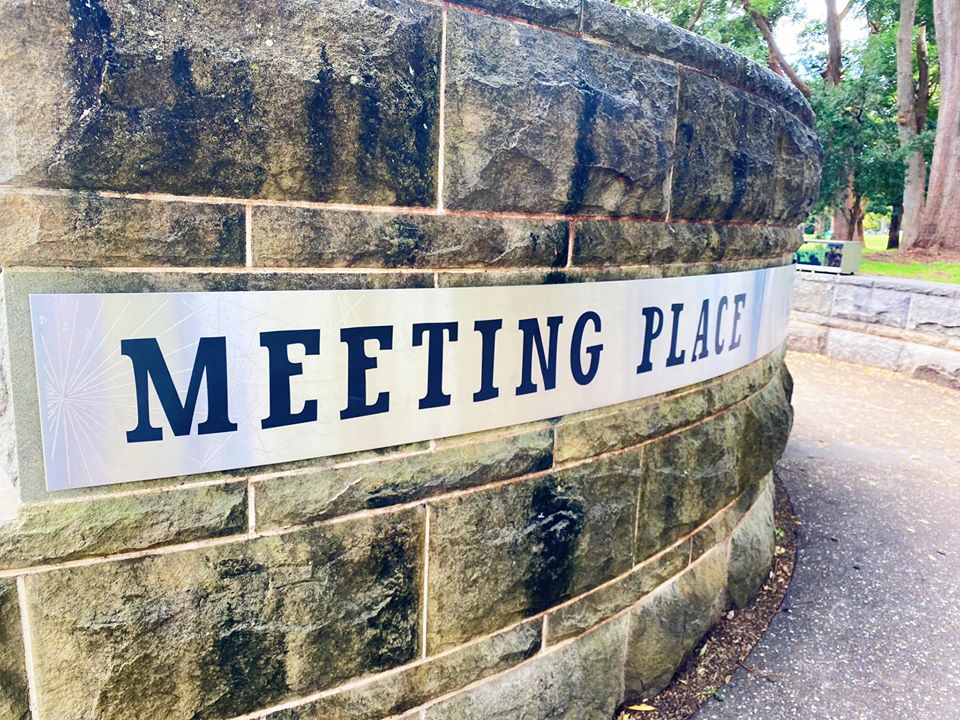 On the way you will hear a soundscape with the language of the Aborigines, laughing children and clapsticks, which convey a good feeling for the strong connection between the Aborigines and country.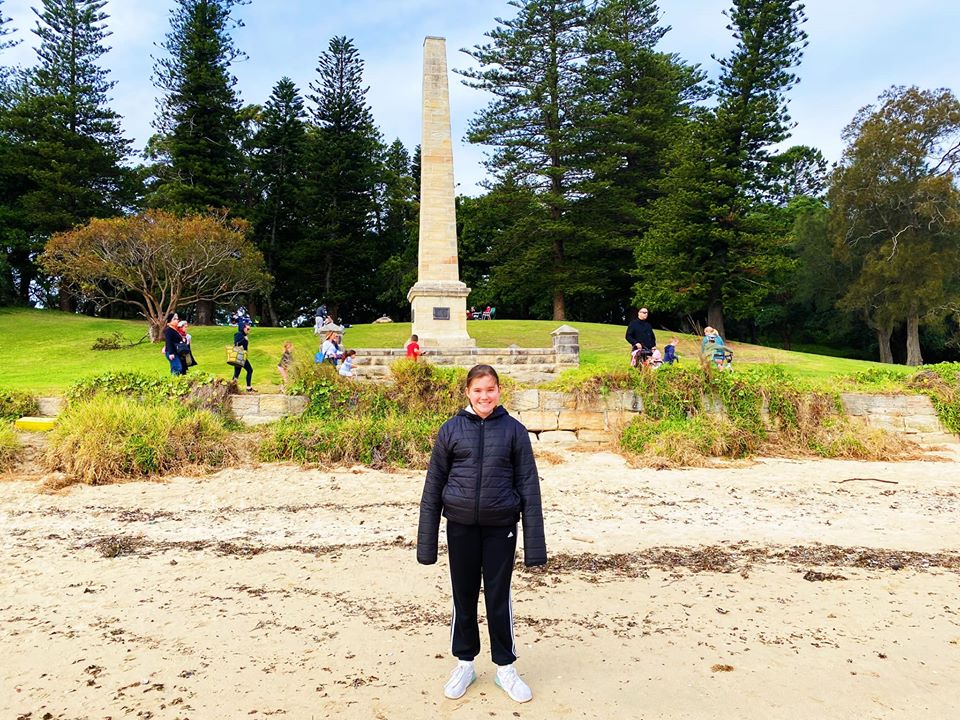 Cape Solander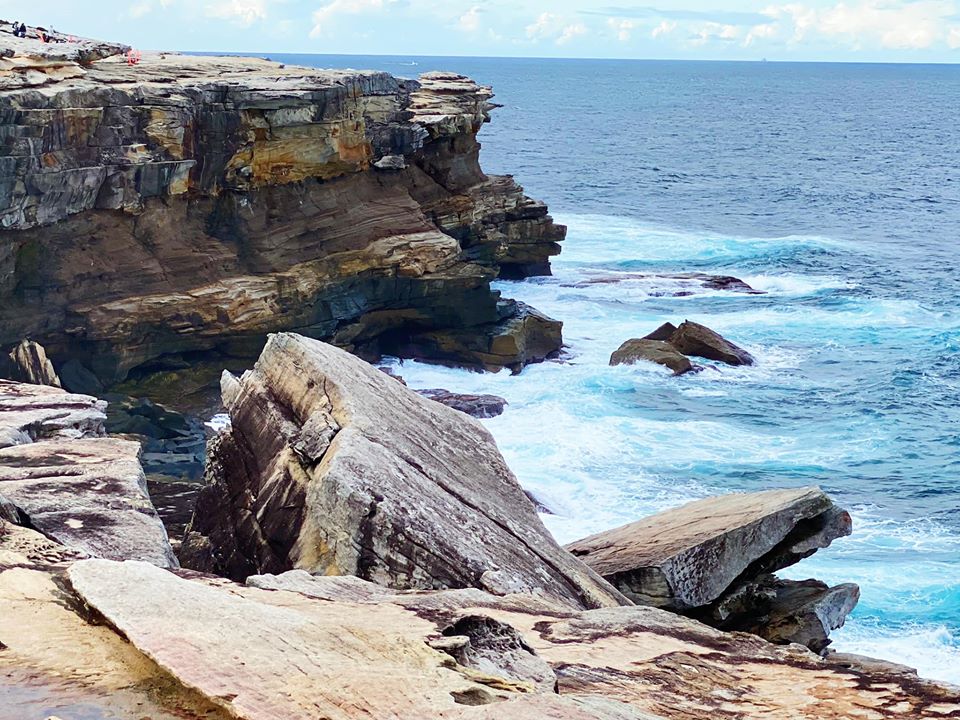 Cape Solander is located in the Kurnell section of Kamay Botany Bay National Park and is, in my opinion, the best whale watching destination in Sydney.
From June every year, humpback whales begin their journey from Antarctica to the warmer waters of the Great Barrier Reef. If you go to Cape Solander you will likely see some if you are patient (and a little bit lucky).
If you are interested in a good hike, you can also drive to the Cape Baily lighthouse from here.
Hot tips for whale watching in Sydney.
The details you need to know when visiting Kurnell National Park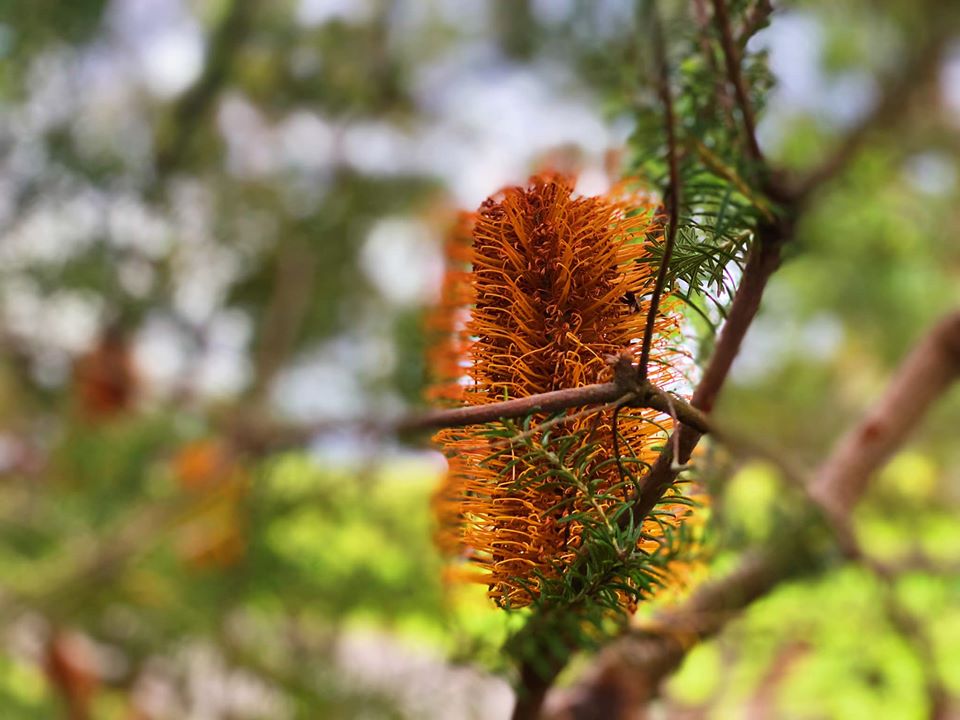 Opening hours: Daily from 7 a.m. to 7 p.m.
Address: La Parouse (north) – Anzac Pde, Kurnell (south) – Cape Solander Drive
Fees: La Perouse area: No fees. Kurnell area: $ 8 (excluding Potter Point area).
Kurnell sand dunes
With the sand dunes from the Middle Stone Age, their decline is very worrying, especially since they are home to a large ecosystem of animals and plants. When tea grew up here in Sydney, the Kurnell / Cronulla sand dunes were an interesting place. However, sand mining has removed a large volume of sand in recent decades and only a few dunes remain.
The sand dunes can be seen in Mad Max Beyond Thunder Done. While we came in here as a family, we didn't slip in the sand and hope to go to Stockton to try.
Silver Beach, Kurnell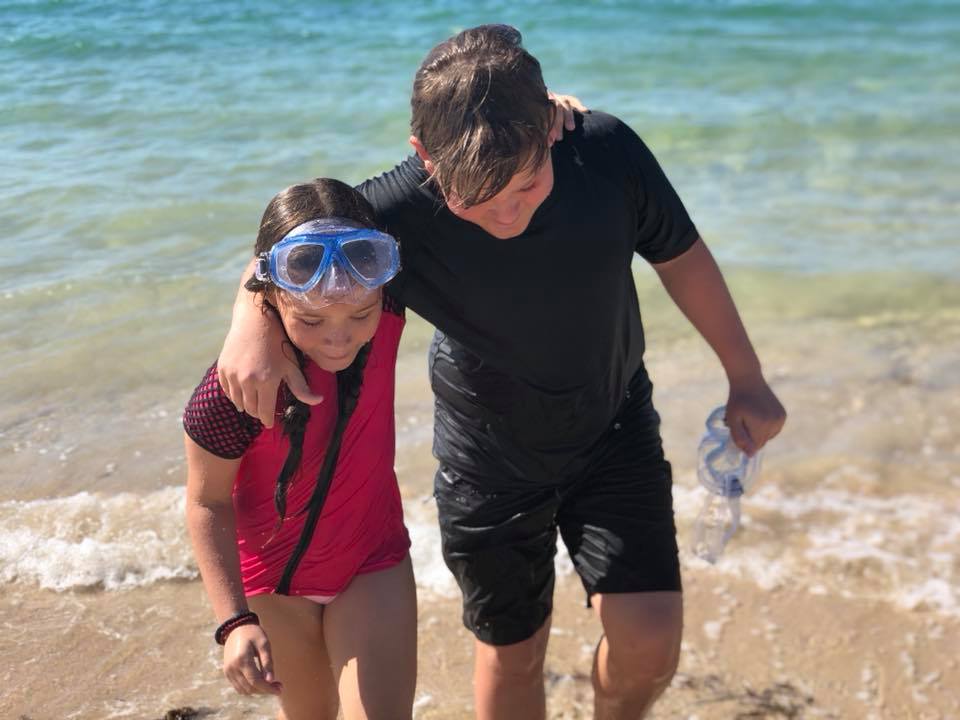 Silver Beach in Kurnell is on Botany Bay and is not monitored. Halfway along the beach, however, is a mesh swimming area.
For those who like to take their dogs to the beach, you can drive between the third and fourth rocks at the western end of Silver Beach.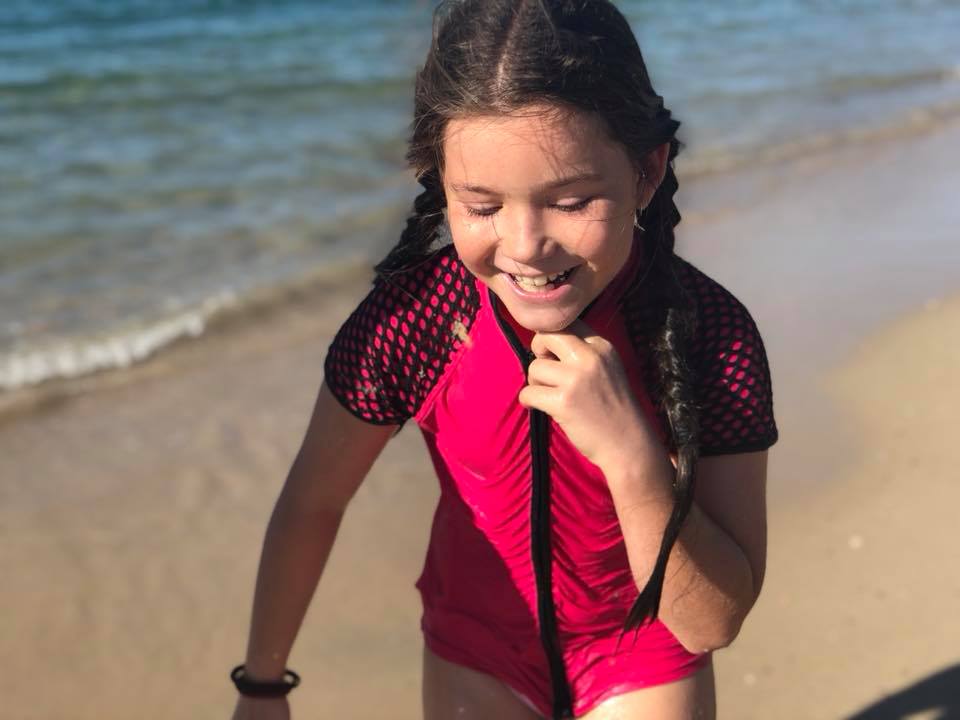 Quibray Bay observation deck
When you drive to Towra Point Conservation Area in Kurnell you will find the Quibray Bay Viewing Platform. It is a great place for bird watching and also offers scenic views over nature reserves near Sydne.
Cape Baily lighthouse walk
The Cape Baily Lighthouse is located approximately 3 kilometers from the end of Cape Solander Drive. This lighthouse opened in 1950 and is known for its unusual concrete tower from the 1950s and the 19th century Chance Brothers lantern, which is now powered by solar energy.
Where should we eat?
We visit Kurnell fairly regularly and usually bring our own food and drink. From time to time, however, we deviate from our typical pattern and treat ourselves to a meal in one of the nearby shops.
Dairy house
The Milkhouse has become one of the most popular cafes in Kurnell and offers Uruguayan cuisine such as empanadas, chori pan, churros and other popular dishes from South America Visit the Milkhouse Cafe
Talotta's pizzeria
Large portions and delicious pizza, pasta, ribs and more, we have eaten in Talotta's pizzeria since the children were toddlers and are always warmly welcomed. Visit Talotta's Pizzeria.
Steve and Effies
Although it's just cash and hasn't been updated for a good decade or more, I go here if I fancy fries and sauce because it's so tasty!
There are still a few cafes in Kurnell, but we only tried the above. We'll add more when we try them out.
PIN THIS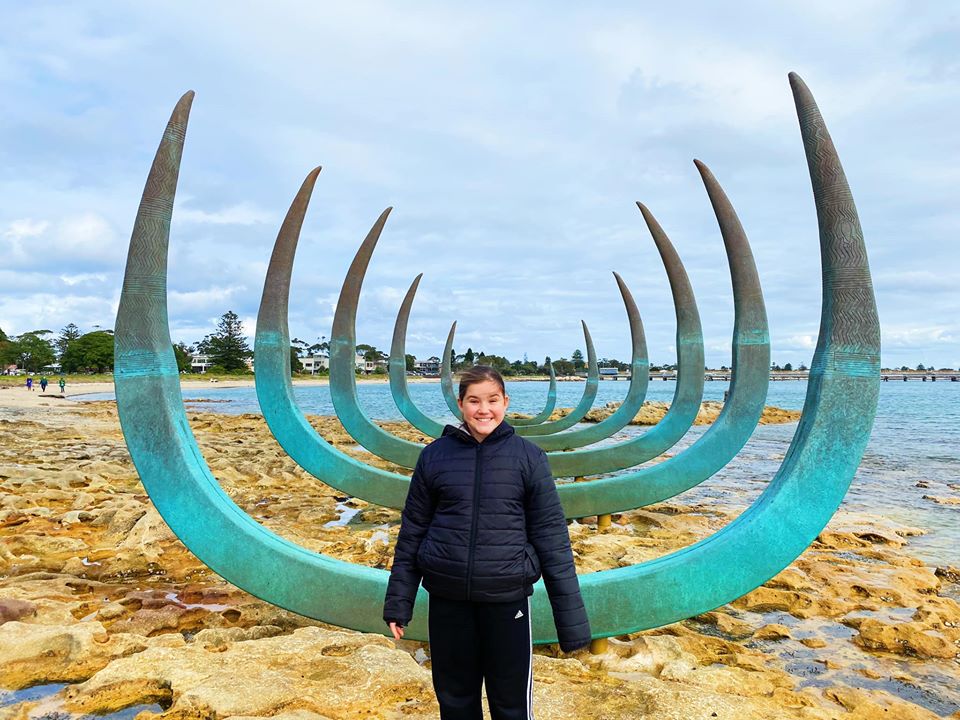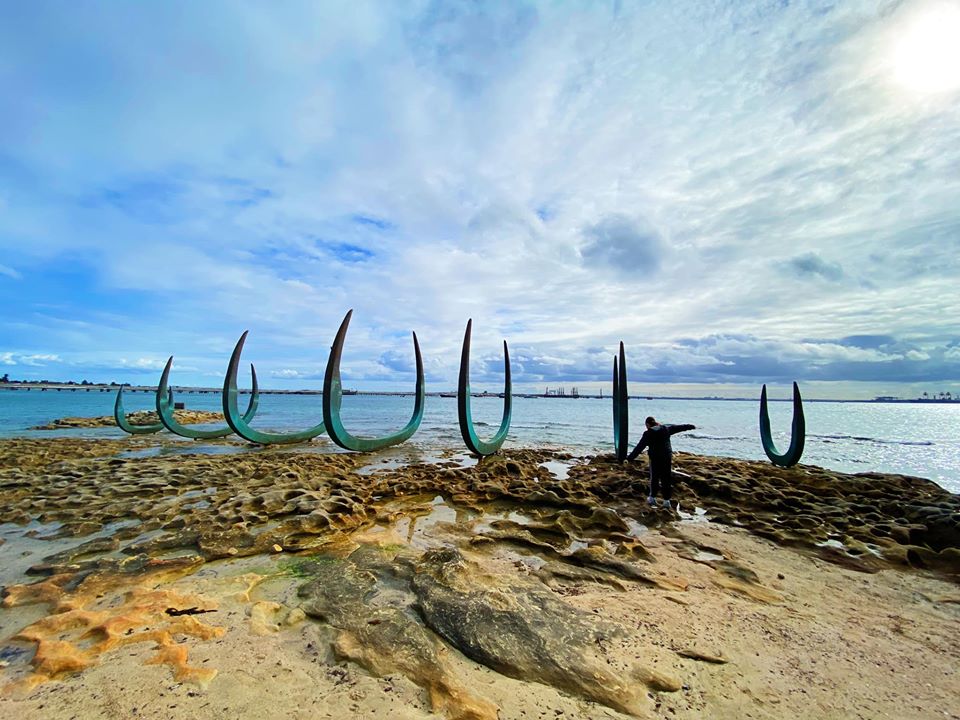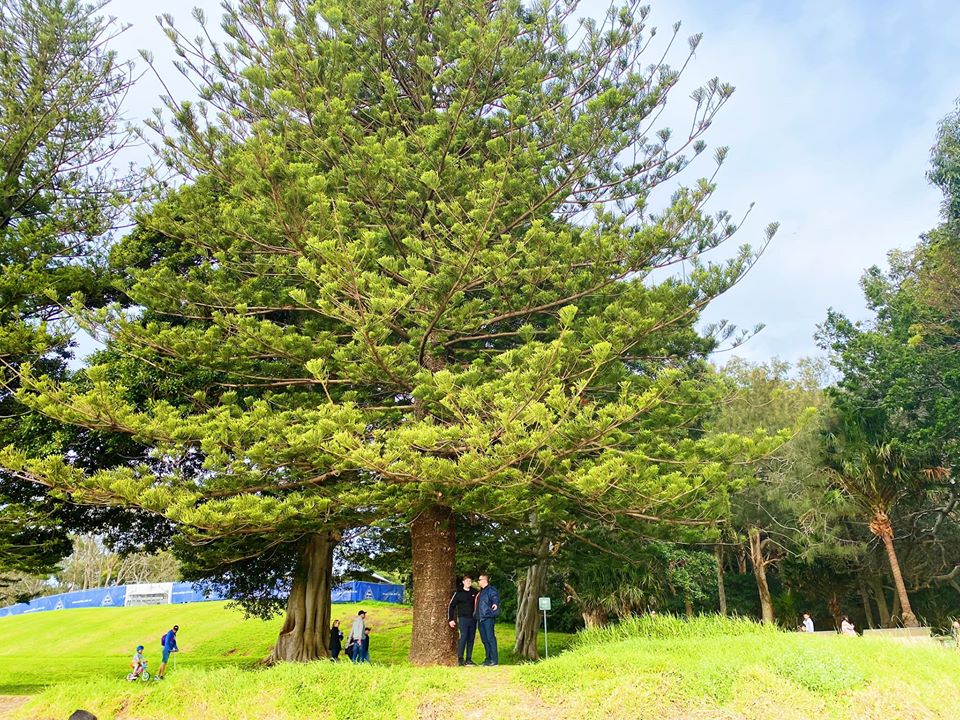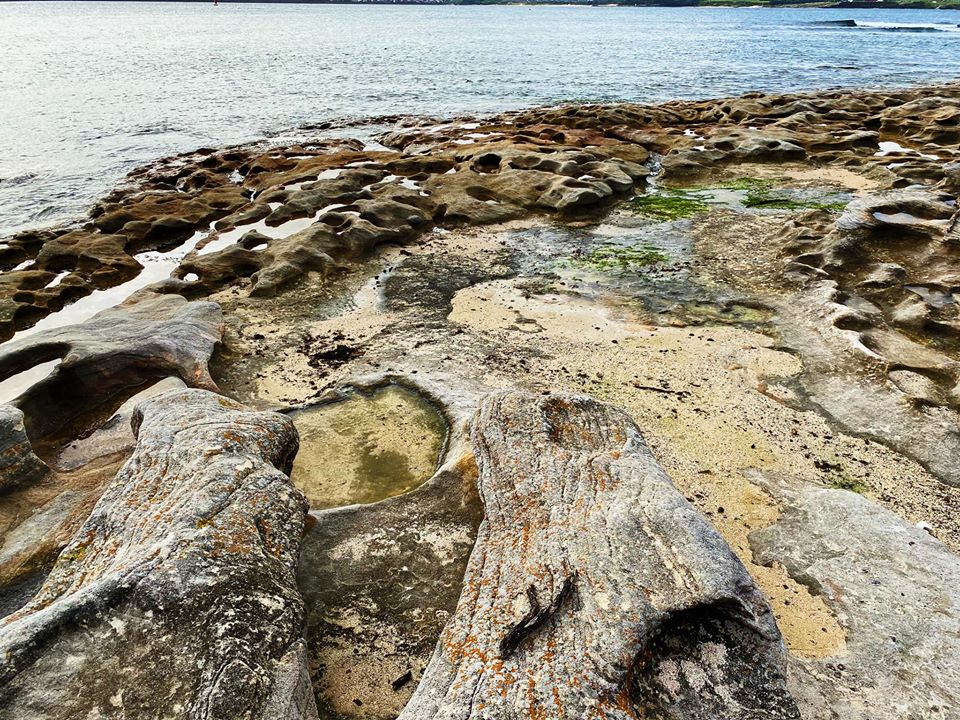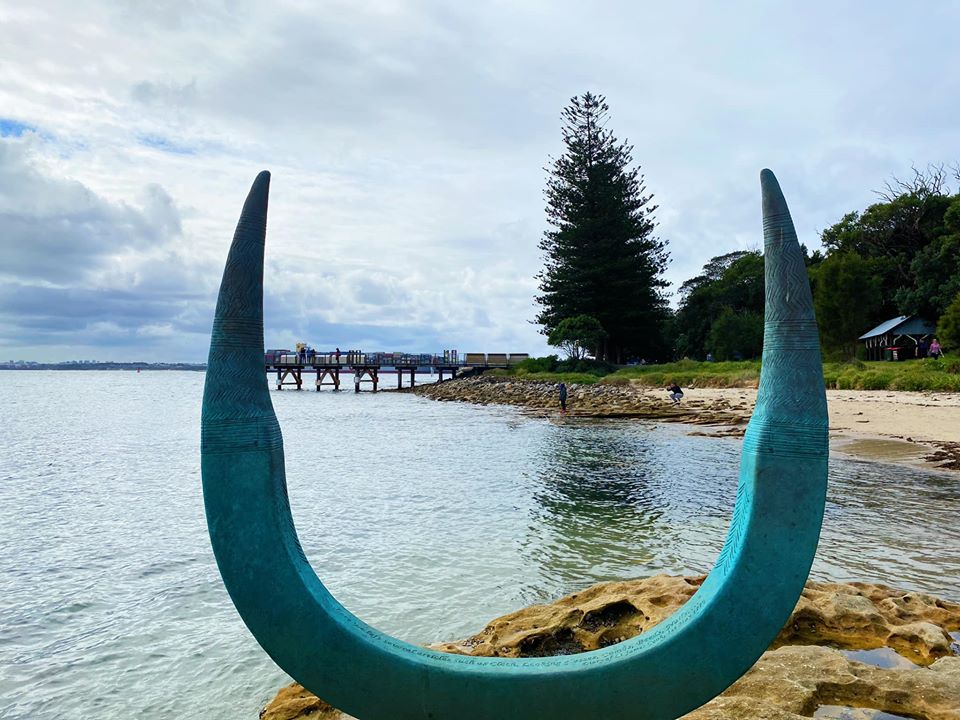 ---
Other things to do in Sydney with kids
Go to ours best indoor playgrounds with kids. and the best outdoor playgrounds in Sydney.
The Best things to do in Sydney with kids : We offer a variety of activities that keep you and your children busy. From getaways to overnight experiences, you'll love this list of goodies!
One of our most popular posts is ours Ultimate guide to school holidays in Sydney. It is probably the most comprehensive listing you will find.
Do you love a little bit of adrenaline flowing through your system? Go to ours Luna Park Post to read everything about this listed park.
Spend the night in Sydney with children. We've put together a selection of great options for you to consider across Sydney.
Looking for a wildlife adventure? We have created the ultimate list of Australian zoos and wildlife parks for reference. Do you want something more personal? What about one from Sydney? Animal encounter experiences Where can you touch, feed and even care for some of Sydney's zoo and wildlife?
When the sun is shining, of course you want to go to one of the Sydney's water parks with the kids or better yet, one of Sydney's best beaches!
This is a little scary, but we know that some families love to look for the unusual. How about one or two of Sydney's most visited places?
Fruit harvesting is one of our most popular family experiences. Check out our Sydney fruit harvest Resource to get you started this weekend!
Leave town this weekend and head out to a FaStay close to Sydney.
What about a festival? We have put together an annual calendar of Festivals all over Sydney.
Oh … and don't forget ours Strawberry picking in Australia Resource!
Note: We are not the author of this content. For the Authentic and complete version,
Check its Original Source