We sat down with Andrei Baloleanu, Growth manager for 123FormBuilderto discuss how Avangate Affiliate Network has helped the 12-year-old company to respond to the strategic challenges of its digital partners.
Q1. Could you briefly describe the company you work for, 123FormBuilder, for our readers?
Although the name says "Form Builder"We are much more than a simple platform on which you can create a form. All in fact starts with a form, but it in the end is much more than that. We can automate processes in different ways and in multiple departments for a company, from HR employees who can use us for approval chains to salespeople who need help in collecting their work.
To make it short – We are the central point of contact for your data collection requirements.
Q2.123FormBuilder is a global company that offers world-class digital solutions. What steps did the company have to take on its way from local to global?
For the founders, it was a real rollercoaster ride – it all started as a steadily growing bootstrap business that caught the eye of a VC fund and accelerated the journey to an international company with over 70 employees that helps people around the world .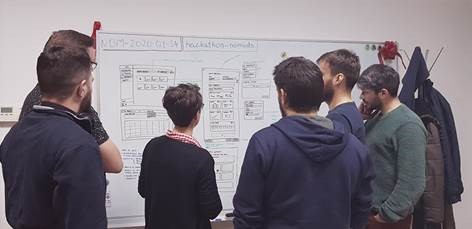 We have always been a global company from day one because the interest for the product came from the largest software markets such as the USA, Canada or Australia. These were the countries that brought us the first big customers, the first prominent partnerships, and helped us get on the way. The United States is still our largest market today, but we are a truly global company with sales in more than 100 countries!
Q3. According to the 123FormBuilder company and values ​​declaration, your customers can collect, manage and communicate their data. As the privacy and protection environment evolves, how does 123FormBuilder respond to keeping its service relevant and compliant in today's data protection landscape?
I have to admit that the data protection landscape has been a real challenge for us in recent years, with many changes, both in Europe and in the USA. Therefore, we immediately decided to outsource our data hosting to industry leaders like AWS. It was a no-brainer to work with someone who's always up to date with the industry, especially in this dynamic, ever-changing landscape.
We did this because we are a technology company at heart and we want to focus on what we do best – provide our customers with an outstanding experience. With this setup, we get the best of both worlds because we can ensure our customers are protected, which is critical in a company like ours.
Q4. You recently started working with 2Checkout's Avangate affiliate network. Could you please Do you share a few words about the challenges and opportunities you saw working with this channel?
We have been working with you for a long time on our direct B2B online sales, but it is true, we have only recently started working with the partner platform and network. We have determined that these are low-hanging fruits and wanted to try them, especially since we have the opportunity to add our own partners to the network and use the administration platform like all other partners. After working with the network for xx months, we found that we had to make more efforts.
For this reason, we have decided to work with your promotional package for Enterprise Avangate Affiliate Network. This was perfect to improve all KPIs across the board and give us the push we needed to reach affiliate sales targets in Q3 and Q4. Essentially, We have increased our partners' sales by 40% and could easily win new partners for our program.
The entire 2Checkout team was very helpful in all phases so we knew what we had to do and the rollout was pretty easy. The biggest challenge was dealing with the incoming volume and ensuring that everyone met their needs, and from a technical point of view, things worked perfectly for us.
The greatest chance still lies ahead of us to cultivate the relationships that we have built up during this promo and to transform them into real, long-term partnerships. However, we know that two excellent teams (123FormBuilder and 2Checkout) are working together towards this goal. I am sure that we can achieve the goals.
Q5. What are your marketing goals for the rest of 2020 on the performance-based channels? Did you have to adapt your marketing strategy in today's context?
Like everyone else in the world, we were surprised by the events of the past few months.
We keep a close eye on the KPIs, but so far we can happily say that we are not affected by COVID-19. We saw some ups and downs, but nothing extraordinary compared to the seasonal trends we see every year.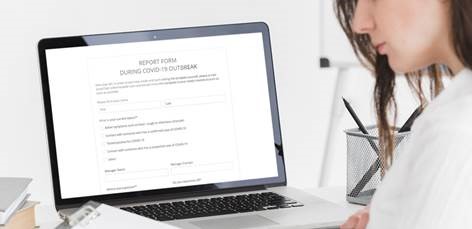 Nevertheless, we have slightly adjusted our marketing strategy and are concentrating on creating content for those people who have been forced to move their businesses online and are only now discovering the full potential of the online world.
Here are two examples:
https://www.123formbuilder.com/blog/how-to-set-up-an-online-booking-system/
https://www.123formbuilder.com/blog/how-to-sell-tickets-online-using-online-forms/
At the same time, we have paid attention to what is happening to our current users. We looked at usage data and tried to find new ways to help our customers get more out of the platform. It's been a hard time for a lot of people out there, and we're just trying our best to help as much as we can because we're all going through this together.
Note: We are not the author of this content. For the Authentic and complete version,
Check its Original Source