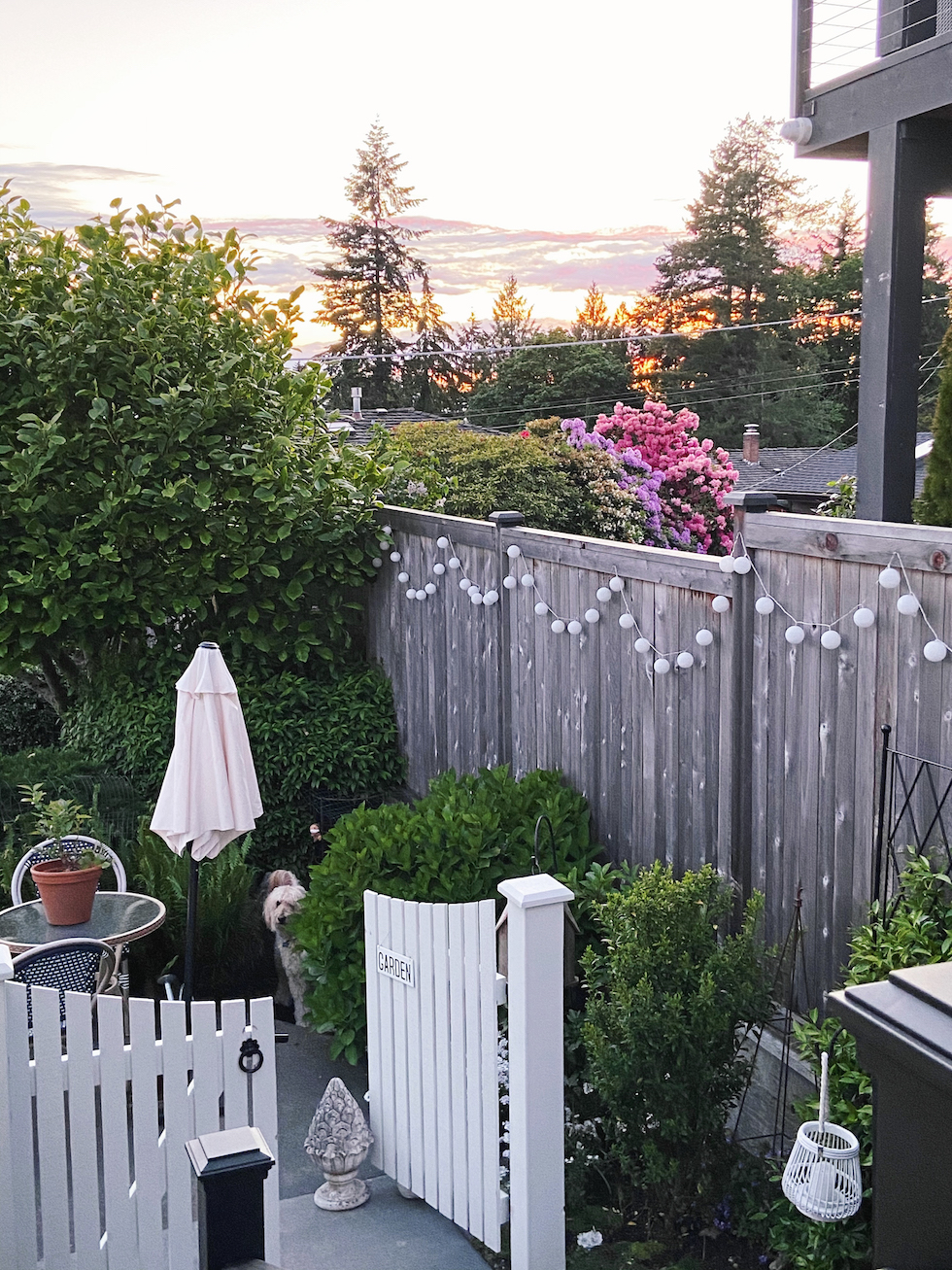 H.Hello friends! I wish you a nice Saturday and hope you are well! A few recent events in our house:
I spent a lot of time by the fireplace and wrote an upcoming book!
I enjoyed sharing my daily coffee ritual on mine Instagram stories
Even though we didn't go anywhere, FaceTime, Marco Polo and Zoom were our way of staying social! We had a birthday zoom call with the whole family for my nephew Evan, who was just 20 (my son will be 20, I can't believe it!).
I had a fun virtual crafting night on zoom with my Dwell Well Collective wellness group, where I did a soft scrub and spring diffuser bombs! (When you join my wellness group Get a free Lushious Lemon Soap and other goodies this month! details Here.)
I saw my peonies bloom and it gave me a little joy every morning!
I made delicious chocolate chip cookies (This recipe – I used gluten-free flour)
I ordered one oversized blue glass lamp for my living room that I love and this little wooden stool!
I leafed through This book is meant to inspire me to create cut flower gardens
I washed the protective cover my white sofa (Find frequently asked questions about my sofa // how it works Here )
I leafed through My favorite decoration book ever and dreamed of opportunities for my home.
I did some window shopping online! I grabbed some cute spring tops this shop on a great sale and I admired many beautiful things at this decor shop That also has a sale this weekend.
Courtney and I updated ours "Shop my house" shop with sources and new similar decor finds.
We ordered our groceries (literally we haven't been to a grocery store for months and it was really great!). We get deliveries from Whole foods / Amazon, Insta Cart, as well as many household basics / dietary supplements and skin care products in our YL wellness box (We customize a monthly delivery with everything we want)! Big fan of saving time on home deliveries!
There was a sad, sad day when we ran out of our precious oatmeal milk daily coffee Routine (ha!), But luckily we received our show the next day and everything was fine in the world again. Well … at least our coffee world. 😉
Courtney caught me these adorable floral spring shoes

for Mother's Day and I can't wait to take her out for a spin!
I will stay at home this holiday weekend (still, ha), but I definitely plan to do some online shopping as there are so many great offers! I know that I will like sales in my favorite online stores Serena & Lily, Anthro, PB, target, World market and more. If I find something good, I'll let you know!
How are you in the neck of the forest I know we all experience different things depending on where we live. I'd like to hear what's new with you!
Recent blog posts about The Inspired Room:
Carefree house: Summer Decor Inspiration
Make your home your favorite summer vacation spot
3 ways to create a happy garden
I hope you enjoy Home Style Saturdays this week!
The inspired space DIY: A free-standing Cabinet Command Center
Design Thusiasm | Where to Buy Affordable French Farmhouse Lighting
On Sutton Place | 5 tips for growing herbs in containers
Shabbyfufu | Tips for growing orchids outdoors
Southern Hospitality Add summer decor
StoneGable | The decorative magic of transition vignettes
Note: We are not the author of this content. For the Authentic and complete version,
Check its Original Source