I think … or at least I hope … that all of our customers know that there has been one Travel ban since March 2020 due to COVID-19 / Coronavirus in Australia.

Exceptions to this rule? Waiver of travel ban?
To quote Prime Minister Scott Morrison:
"… With exceptions only for Australian citizens, permanent residents and their immediate family, including Spouse, Legal guardians and relatives. " from https://www.pm.gov.au/media/border-restrictions
So there it is! In the words of a prime minister and as we all know that politicians never lie (cough, cough, cough), this is actually a gospel!
The following people can use COVID 19 travel ban exceptions:
Australian citizens
Permanent residents
Spouse (both through marriage and through de facto relationship)
Guardians of children who are citizens and permanent residents
Dependent children (not 27 year old Tambay son!)
So do you qualify for the travel ban exemption / travel ban exemption?
The question is: Is the waiver of the travel ban automatic?
That would be a bit like saying "Well, I'm married! Where's my automatic partner visa?"
Just like an Australian partner visa application, the department needs convincing! If you only claim to be in a de facto relationship, or if you claim to be in a firm and genuine marriage relationship because you have a marriage certificate, this will not be cut short with the department. Never has! I think we would all be the same if we had to deal with charlatans, liars and manipulators like they do every day! There are people who do absolutely everything to get to Australia and they have to separate the wheat from the chaff!
So no, that's it Not automatically. It requires an application to lift the travel ban to be able to travel from the Philippines to Australia at this time, and it must contain evidence and a convincing argument that you meet the definition of "spouse"! No, obviously not as extensive as applying for a partner visa. But not only "We are and here is the certificate!" either.
NOTE! There are many successful Australian tourist visa and partner visa holders who use the expertise of Down Under Visa for these visa applications. The best advice is to use Down Under Visa for your tourist visa applications AND the travel ban lifting request! No additional costs! All part of the serviceas you would expect.
We are married and have applied for a partner visa. Do we still need a tourist visa?
There is a bit of confusion about travel ban exemptions, and some people have assumed that they can travel to Australia from the Philippines without a tourist visa!
Easy answer? No you can not!
If you have already received a partner visa? Or if you are an Australian citizen? Then of course no visa is required. however Everyone else needs a visa. This is legally written! No non-citizen travels to Australia without a visa!
So you need two things:
Visa to Australia (tourist visa if no other visa currently exists!)
Department permission to travel (because they believe you are a real immediate family member)
If your Filipino spouse has this, they can board the next available plane!
NOTE that the Australian Embassy in Manila, Philippines, organizes fairly regular flights from Manila to various Australian cities. They also provide documents to help them get past various quarantine checkpoints as part of the community quarantine currently in effect in the Philippines.
The question of "pending partner visa applications"
There is still a bit of confusion right now, and the confusion is understandable because it was not spelled out in social media posts. Australia wants to protect its citizens from COVID-19 people, as does the Philippines. Australia makes it difficult for Filipino citizens to get to Australia, and the Philippines makes it difficult for their own citizens to leave the country!
The Philippines are basically fine when Filipino citizens leave with a permanent visa! Temporary Visa Citizens Are Less Enthusiastic! The Australian embassy officials have appealed to the Philippine Immigration Service but have not received a final response. The Philippine government, as a sovereign nation, may have the right to refuse foreign travel to Filipino citizens if they so choose.
So no, there is no guarantee that Filipino citizens may also travel with a letter of exemption from the Australian government for a travel ban.
However … ..
OUR experience … and the experience of the embassy itself …… is that only a very small number of Filipino citizens have been refused the trip by the Philippine Immigration Service! Very little! So yes, it's a risk …Just like applying for a tourist visa isfor that matter. But it's a very small risk.
And those who traveled to Australia, not all of them, had pending partner visa applications. We know that from our own experience. See this article as an example of such a couple.
Would you like to bring your sweetheart from the Philippines to Australia?
Please contact us either using the contact form or email if you have already dealt with us, or using our free online visa assessment form. It takes five minutes!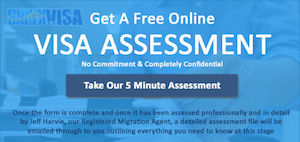 Note: We are not the author of this content. For the Authentic and complete version,
Check its Original Source