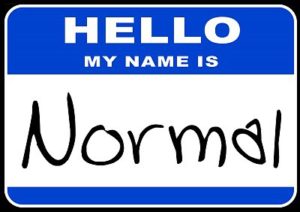 According to The Gray Lady, about a third of all CV-19 deaths occurred in nursing homes:
""While only 11 percent of the country's cases have occurred in long-term care facilities, deaths related to Covid-19 account for more than a third of the country's pandemic deaths in those facilities. "
Of course that makes sense; These are pretty much the most vulnerable among us, they are relatively small and cramped Surroundings.
Even now, politicians know enough to move their own Parents from these places:
""The Minister of Health of Pennsylvania, Rachel Levine, moved out of a nursing home with the minister of health after Levine ordered all state nursing homes and long-term facilities to admit coronavirus patients from hospitals. "
#SomethingAreMoreEqualThanOthers, one assumes.

What does that have to do with long-term care insurance?
Just like FoIB (and LTCi Guru) Randy G. explains the effects are enormous:
Knowing that most (all?) Nursing homes have been essentially locked and deaths for more than two months still If you infect them, it makes sense that they will go even further in the future More People will choose home care. Which is great for places like Visit angels and the like, but who pays for it?
If your immediate answer was Medicaid, think again:
""[B]Because most people prefer to be looked after at home and home care is cheaper, all 50 states now have Medicaid programs that offer at least some home care. "
The key word here is somethingand as states become more and more affected by Medicaid's financial burdens, you should take care to limit them even more. And it is also important to understand which in-home services are to be covered:
""Medicaid home care services are typically provided through "waiver" programs for home and community based services. "
Yikes
And this is where a properly structured care insurance comes into play: one that covers both institutions and Home care (which is now standard) can offer you security (and choice!). If you've postponed planning a plan, there are still plenty of options (and yes, that includes over 65)).
Oh and if you think we are exaggerate about the impact of this situation on the future of Maintenance- Randy G. Likewise sent along this:
""One day most of us will come back to life before COVID-19. Nursing homes are not … Operators are put under pressure by higher costs and falling income. "
But wait, there is more:
""Even before COVID-19, the mixed business model of nursing homes was extremely challenging for everyone except the most efficient providers … Some of these short-term challenges can fade over time. But some won't. "

#SomethingToConsider
Note: We are not the author of this content. For the Authentic and complete version,
Check its Original Source