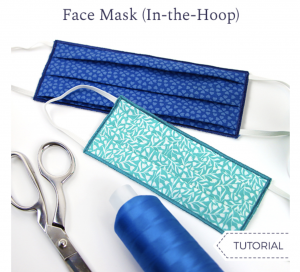 Many embroidery professionals are now making face masks – far away!
Here is a link from Urban Threads for a free tutorial on machine embroidery and a sewing file to create masks on your machine – thank you, Urban Threads!
visit
WeNeedMasks.org
A list of the facilities you can send your masks to:
WeNeedMasks.org
. Check that the facility you are sending masks to has specific requirements so that you can send masks that you can use.
I have also made masks and have some local places that continue to ask for them.
Thanks again for your participation!
Please note: wearing fabric face masks does not prevent you from receiving COVID-19. Hopefully, they will help reduce the spread of the virus. If you make and wear a mask, wash it after wearing it. Always put the same side of the mask on your skin (so make it with 2 different fabrics so you can see it!). Never wear a fabric face mask without washing it between uses.
Note: We are not the author of this content. For the Authentic and complete version,
Check its Original Source