Many workers are asked to do something that some have wanted for years while others have never wanted to. It's time to work from home. Don't worry, we took advantage of the depths of our WAH experience (work at home) and came up with these top 10 WAH tips (and if you are exceptional, you may find another tip).
Here they go. You will find out the order over time.
Have a morning routine. Your normal working day includes your normal morning routine. You could sit, have a cup of coffee and read news. You could sit and scroll Facebook. I remember my father drinking a cup of coffee and a bowl of honey nut cheerios and reading the newspaper. Everyone. Single. Morning. Well, you will still be working, so you need your morning routine. In fact, you can update your morning routine as you no longer have to consider commuting. Maybe you can get 5-10 minutes more sleep. Maybe you can spend 5-10 minutes reading. Maybe you can even add # 2 to your morning routine.
Take your time to exercise. You have to walk a lot when you go to work. You go from the parking garage to your building. You go up the stairs or at least to the escalator or the elevator. You go to your desk. You will probably have to get up and go to the coffee pot. Everything you used to do is gone. You now go from the bedroom to the bathroom, into the kitchen to the desk. You need to take some time to move around, including your block, your house, your property, or the end of the driveway and back.
Shower and dress for work. Many people have the idea that working from home means sitting in your PJs all day and messing up your hair. You only shower when you go out. Now stop. I did this trick. Do you know what it does It makes you depressed. You value your work less. You value your time less. All in all, it is not good for you. So you have to get up, get ready and get dressed for work. No, you don't have to put on a suit or tie unless you really want to. However, you have to commit yourself to work clothes. I had a job from home where my work from home was an exception. Most people worked in the office and the office had a dress code. The men wore a shirt and tie to the office. No exceptions. Guess who didn't wear a tie at home, unless we were on Skype. I usually wore a buttoned shirt and held a zipper tie on a hook nearby so I could put the tie on when I got a video call or when we met I could wear the tie. Of course, the rebel in me would normally wear shorts if he made me wear a tie, but that's another story.
Have a casual day every week. I know I told you to get up and get dressed for work, but you should take it easy once a week. Maybe you only wear shorts and a t-shirt or even stay in your PJs. Have a day when it doesn't matter what you're wearing. Interrupting the routine may help you in some way. I think it helps my creative side to have a day every week when I don't care what I'm wearing. Treat yourself to a little mercy for a day when you don't have to dress if you don't want to. Just don't do this on days when you have a video call, especially to a customer. This is not good.
Go outside at least twice a day. You will find it difficult to break away from work, especially if you work in an environment where everyone tries to get used to this entire distance work agreement. You may feel like you sit at this desk from 7:30 a.m. to 5:40 p.m. and have to work on things constantly to make sure that people know you are working. We'll deal with the trust issues of work from home soon, but let's assume that you and your boss trust each other first. That is, if you miss a call, she won't call the National Guard to make sure you're working somewhere and not sleeping or watching Netflix. You have to go outside at least twice a day. Out of the house. Get out of the air conditioner. Get out of the heat. Go outside and feel the sun on your skin. Smell the outside air. It's a bit about getting some fresh air. It's more about getting away from work for a few minutes, taking a mental break from the work you're doing, and having yourself reset during the day. This way you can take a clean break from one project to work on another, or take a break from one project to get a fresh eye on your project. Whatever you go outside for a while.
Get up. When I started working at home, I found that I was sitting a lot more than ever. Combine that with walking I lost from my last job and I gained extra weight and my back started to hurt a lot more. Then I got a standing desk. Now I try to work standing at least a few hours every day. I even found that when I stand at my desk, I can concentrate better on writing. I also answer most of my calls while standing and when we have a webinar I stand, even when I am not teaching.
Overcommunication at work and with those in your circle. You have to connect with people. A lot has been said and written recently about how to get away from work and how much social media is bad for your mental state, and both are true. Especially if you are not used to working remotely, you need to speak. A lot of. You have to communicate what you are doing, not because people have to check you, but because it increases the natural fears of losing control of everything in many leaders who have never been here. You have to dispel these fears by communicating very clearly what is going on. What projects are you working on? What obstacles do you have in your working day? When do you think you usually go for a walk outside? When do you plan to have lunch? How is your family dealing with this new arrangement? Use multiple communication channels. Have an instant messaging system that you can use to chat with the team. Use this to keep up with each other like a virtual water cooler. Don't just rely on email and chat, but pick up the phone even more as no one is used to being so separate. Use video conferencing technologies when you just want to see each other. Remember that you have spent over 40 hours every week in the physical presence of this group of people until last week. By the way, you also have to be open and honest with your circle. Keep them up to date on how you are doing. It helps everyone involved.
Build accountability with the team. One of the reasons why you tell your leadership and team what you're working on is because they can review you. Be ready to ask people how the project is going. Be ready to ask others how their projects are going. Have really honest conversations about the work you are doing and how the work you are doing is progressing. This way everyone can help each other get things done. In some ways, it is easy to be very busy, but not really productive when you work from home. You can hide in the inbox or in the chats. You can move virtual paper around but do nothing. Be accountable to each other to get things done. You will thank me for that.
Build deep trust in the team. Learn to trust each other on a new level. In an office with little trust, it is easy to get along because you can see yourself. In a virtual office, however, low trust quickly becomes toxic. This is due to over-communication with each other. This communication creates trust and this trust creates teamwork. When we communicate, we can more easily trust that people are doing their best and may only need help to overcome certain obstacles.
Semper Gumby. You may not remember Gumby, but he was a flexible, stretchy toy (and a TV personality) from back then. I just mean to stay flexible here. In my army days we were informed about an upcoming event. an assignment, going home, a training session, or anything else. We are usually notified of changes that affect us a few hours or days later (usually we cannot go home if we thought). Someone always leaned forward and said, "Semper Gumby." Stay flexible. Things change and they will continue to change as long as we are in this situation. This is not like working in an office where you can keep a regular schedule all the time, at least not first and at least not in a fluid environment like us.
Bonus # 11: Work (NEVER) in your bedroom or living room. Here's an additional thought if you've stayed to this point. Do not set up your work area in your bedroom or living room. You can watch Hulu in the living room. You are drawn into a vortex of office episodes and get nothing to do. Or you can help your children with their schoolwork instead of doing the work you need to do. Working in the bedroom is a big non-starter for me. The bedroom is a sanctuary. It is the place where no one comes if they are not invited. I don't want to invite work to my bedroom. Here I read without stopping. Here I communicate with my wife. Here I leave the responsibility of life on the other side of the door and find peace so that I can do it again tomorrow.
I hope these tips serve you well. Did I miss something? Do you have any more tips? I would like to read your thoughts.
Was this article valuable?
Here are other items you might like.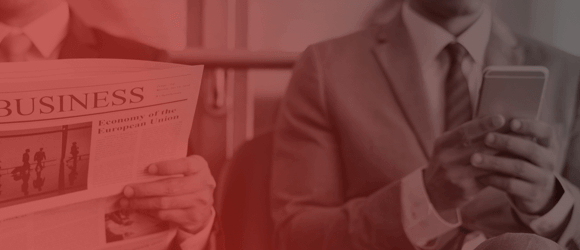 Do you want to stay up to date?
Get the latest insurance news
sent directly to your inbox.
Note: We are not the author of this content. For the Authentic and complete version,
Check its Original Source