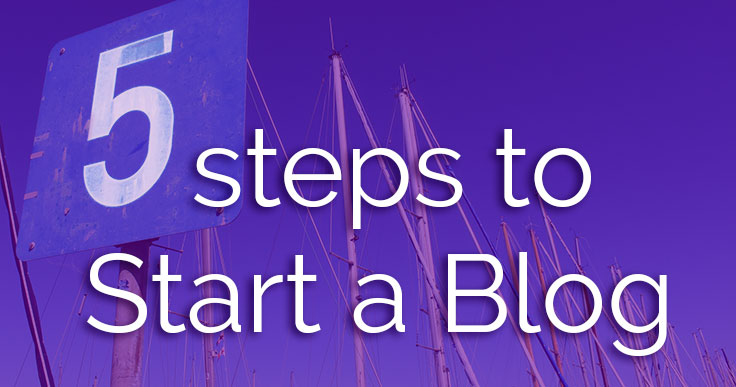 Wondering how to start a blog?
Have you thought about blogging for a while but haven't started yet?
Perhaps you are afraid that it is too complicated, too expensive or too time-consuming.
I'm here to show you how to start a blog quickly and easily!
Don't worry, it's very affordable too! I love bargains 🙂

How to start a blog in 5 steps
Here are the 5 steps we will cover in this article:
Choose your blog topic
Choose a free or paid blog
Choose a domain name
Choose your website host
Install WordPress
Got no time right now? Get the FREE checklist and step-by-step course!
• • • CLICK to get your FREE blog checklist and e-course! • • •
Step 1: How to choose your blog topic
If you're already blogging, you may also know what you want to blog about. And that's awesome!
But it's also cool if you have no idea. Because I will help!
Your first job is to think about the things you love: your passions.
It is important to enjoy the topic of your blog! It can take a while for the dollars to start rolling. You may need to work on your blog if you'd rather chill with Netflix. It is best if you have a passion for your blog topic from the start.
Next, are you good at this topic? Or do you know how to find this way easily?
It's okay to start something as a beginner as long as there are people who are less experienced than you. You can relate to your journey and achievements while leading them one step ahead in mastering your topic.
Third, you need to determine if there is a demand.
Are people ready to pay for products or information on your chosen topic? If you are determined to make money with your blog, this is vital.
As an additional bonus, it is helpful if you are already a member of a community on this topic. But if it's something you're passionate about, you shouldn't have a problem starting your own community!
For more tips on choosing your niche, see the graphic.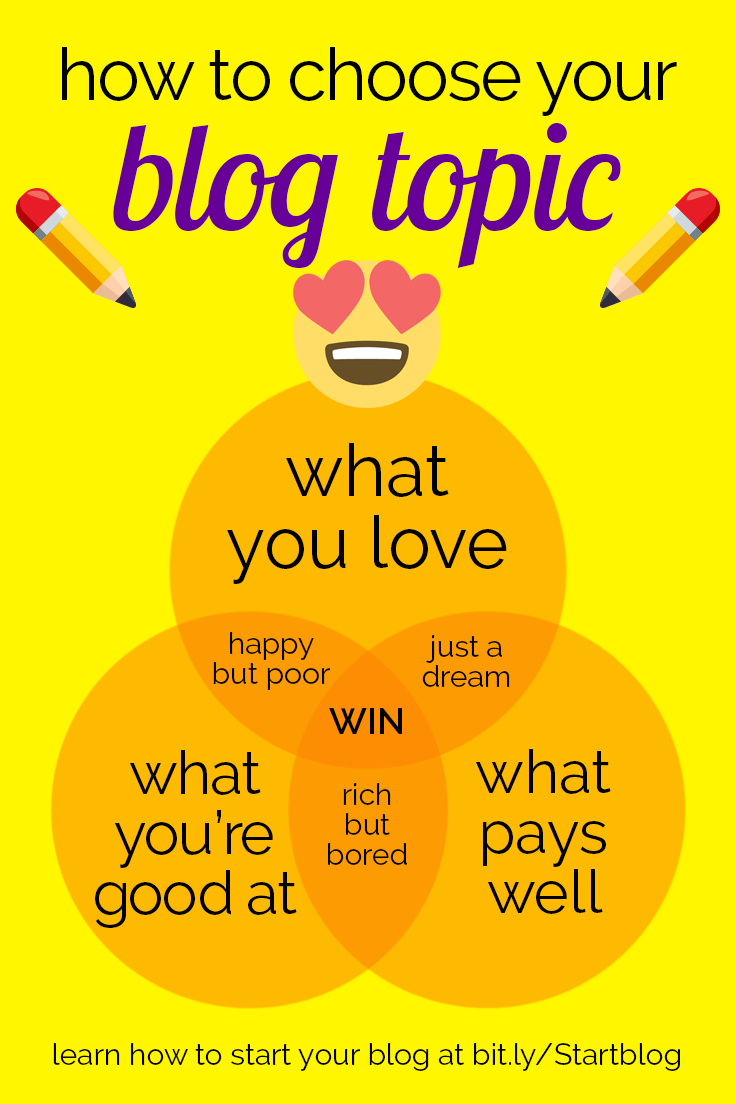 3 ways to identify your niche market
One of the biggest mistakes new internet entrepreneurs make is making the public aware of their website and not dealing with their target audience specifically enough.
Another big mistake is finding a niche market without much competition. If there isn't a lot of competition, you probably won't be making a lot of money.
You have to find a happy medium – a market that is specific enough and offers a lot of competition.
A niche market consists of your target group or your ideal customer.
For example, someone who sells swimwear would like to try to contact lifeguards, college and university competition swimmers, and swimming instructors.
A person who wants to offer a day care center at home should get the attention of single parents, pregnant women and working parents.
When you have decided on a topic, product or service that you are looking forward to, determine your target market.
Are you wondering whether there is a demand for your topic, product or service in this niche market?
1 | Use keyword tools
One way to determine demand is to look at the keywords that people can use to find your product or service.
A quick search on Google can help you identify market demand and can even help you find keywords you haven't thought of before. Be sure to look for "Ask people also" in the middle of the results and "Search related to" below.
You can also use Market Samurai, Ubersuggest or Moz Keyword Tool.
2 | Ebay and Amazon for product research
If you want to market a specific product, eBay is a good tool to help you find out which aspect of your product is getting the most attention.
You can also do a similar search on Amazon by sorting the most popular in a particular area.
3 | Niche market magazines
Another more basic way to find a profitable niche market is to find out if a magazine has been published that does justice to that market.
At a time when paper publications are declining, those who survive have a strong audience behind them. If there is a magazine that appeals to this audience, you can make money from this niche market.
Step 2: Choose a free or paid blog
If you set up a blog to earn an income, it is worth getting a paid blog. This simply means that you buy your own domain name and open a hosting account. Don't worry, I'll guide you!
If you just want a personal blog, you can opt for a free method by using a service like blogger.com. The downside to this is that you have the potential to wake up one morning and your blog has been closed. This happens – a word of warning.
In addition, free blogs typically run ads on your website. This will distract your readers from your own offerings (for this reason, I still don't accept paid ads on my website). And many have a lot of restrictions on what you can and can't do on "your" website (which isn't really the case) yours).
Since our goal is to make money, We will follow the paid method and create a blog using WordPress.
Why WordPress? The statistics speak for themselves!
WordPress accounts for 26.4% of the web and it's on the rise.
With a market share of 59.4%, it is by far the most frequently used CMS (Content Management System).
500 websites are created on WordPress every day.
I have been using WordPress for 6 years and have never been tempted to change. It works out!
Also, did I mention that the software itself is FREE? Yes, you can buy updated designs and plugins, but this is absolutely not necessary. Start with the free things you can get straight into yours HostGator Dashboard. (Continue reading).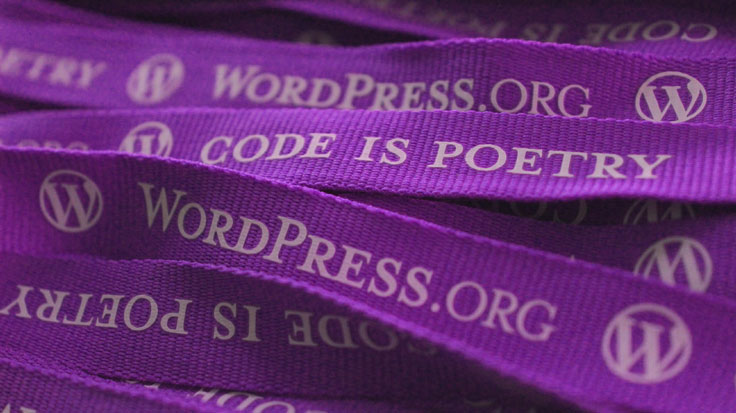 Step 3: How to choose a domain name
You need to purchase a domain name for your new blog. This is also known as a URL or web address. You can do it here: www.YOURSITE.com.
This could be your name at dot com or something that describes your company.
If you are not sure about your blog topic (mine has evolved!), Do not secure it with your domain name.
On the other hand if you are Sure, using your topic keywords in your domain is great for SEO.
If your company is local, it is an advantage to indicate your location in the domain name.
To much to do? Get the FREE checklist and step-by-step course!
• • • CLICK to get your FREE blog checklist and e-course! • • •
Other tips for choosing the best domain name:
Make it as short as possible so people can remember and type more easily.
If possible, go with .com – but there are now dozens of extensions to help you find a name you like.
Do not use hyphens in your domain name. It looks spammy and is difficult to type on the phone.
Numbers in your domain name make oral explanation and entry difficult.
Don't add brand names like WordPress or Insta to your name. They will make you change it! This will be a royal pain.
If available, I recommend registering YOURNAME.com to prevent other people from accessing it.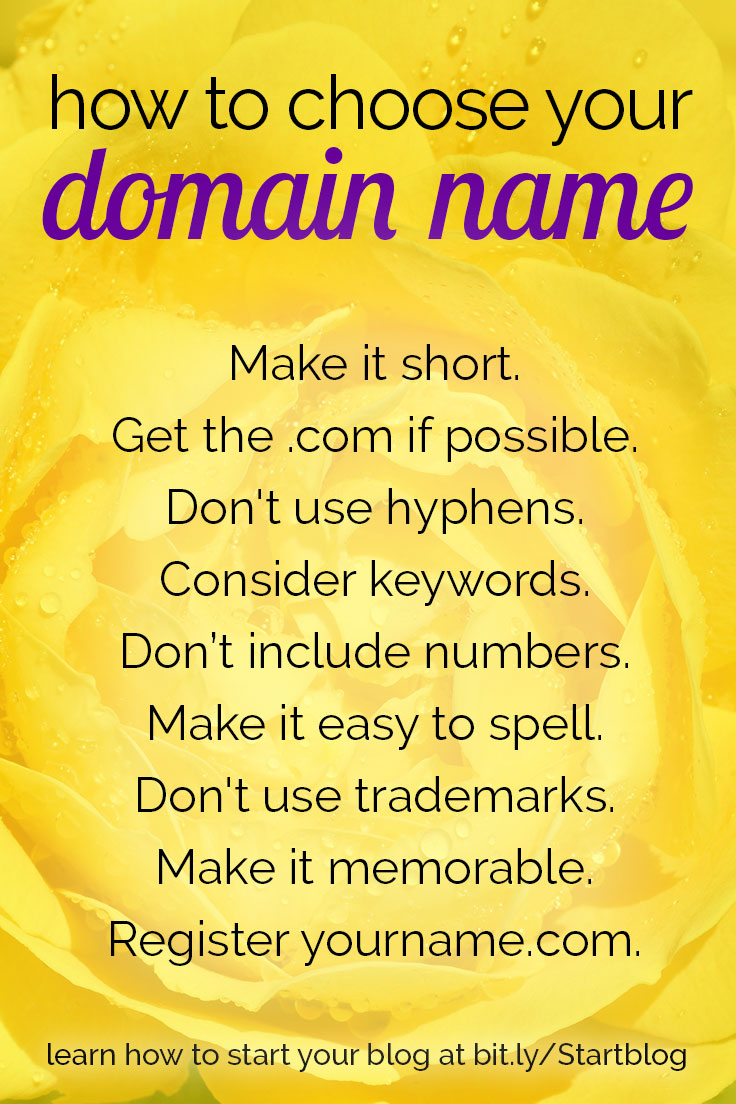 A domain name costs between $ 10 and $ 15 a year, depending on the extension. Some cost more, some less.
With HostGator you can check which domains are available Domain registration Tool.
To keep things as simple as possible, I recommend buying your domain name from your website host. So keep reading! You can do all of this in the next step.

Step 4: Choose your website host
There are several hosting accounts that you can use. While this site (LouiseM.com) currently runs on an expensive, hosted, WordPress-based membership platform, it was originally on HostGator. And I host all of my friends, family and customers' websites on HostGator!
I prefer HostGator because you can use it to pay a monthly fee. Some hosting companies may offer cheaper prices, but only if you pay a year in advance.
Right now you can open a HostGator account for just $ 2.78 a month! To save this kind of money, you pay longer term.
BEST DEAL! Buy a 3-year hatchling plan for $ 100. 60% DISCOUNT on all NEW hosting offers if you use my link!
Click here to host your website now.
With HostGator you can choose which payment plan you are affordable for she. With my link you save even more!
I am a HostGator partner, which means that I pay a commission if you buy hosting through my connection. You save money too! I would call this a win-win situation. 🙂
BONUS! Email me your HostGator receipt to receive a FREE GIFT: Video training to start a business blog! Sold for $ 17 but free for you if you buy through my link.
On the HostGator website, click the big yellow "Get Started!" Button to choose from the cheapest website hosting deals. Button at the top of the page.

If you think you may launch more websites later, I recommend the baby plan. It allows unlimited domains!
This gives you the flexibility to support multiple brands or change the name of your website later. It is what I have had for years and the most popular plan.
If you only need one location, the young animal plan is of course even cheaper.
When you have selected a plan, click on the bright yellow "Register now!". Click the button to add the hosting package to your shopping cart.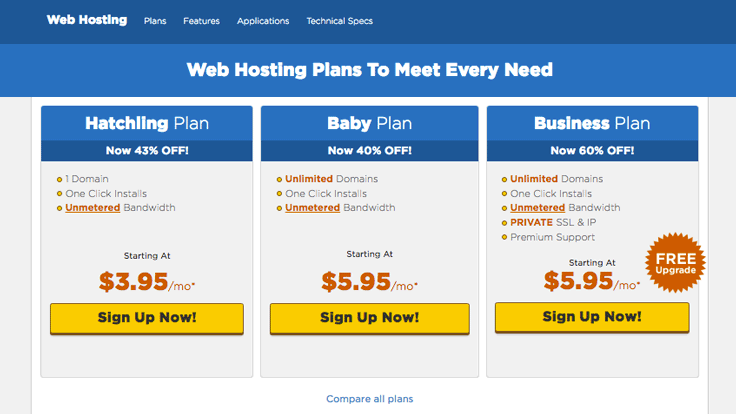 Next you will be asked to enter your domain name. Be sure to check the button to see if you need to register a new domain or if you have already registered the domain elsewhere.
When you register a new URL, the first pair you try may already be taken. Do not get discouraged! Great domain names are still available.
If you enter an available domain, you will see that it is available. It will be automatically added to your shopping cart.
You then have the option to add the .net and .org versions of your domain. I only buy the .com domain. There are so many extensions now that you could go broke if you try to buy all the variations!

You'll also see a checkbox for "Domain Privacy". It costs $ 10 a year, but prevents your registration information from being publicly available. This keeps your email address, telephone number and address private. Instead, HostGator's company information is displayed.
If you don't have a P.O. Box and a second phone line like me you might want to use this little investment for your security.
Scroll down to step 2. Here you will need to enter a username and password to manage your hosting account with HostGator.
Enter your payment information in step 3.
In step 4, select additional add-on services that you want to purchase.
If you go to HostGator by clicking on my partner link below, you will get one additional savings. Yay!
Finally, click that you agree to the terms and conditions, and then click the big yellow cash register! Button.
Congratulations! You are now the proud owner of your own website.
Click here to host your website now.
BONUS! Email me your HostGator receipt to receive a FREE GIFT: Video training to start a business blog! Currently sold for $ 17 but free for you if you buy through my link.
Step 5: install WordPress
The next step is to install WordPress, the world's most popular blogging platform, so you can start writing.
After completing your purchase, you should have received an email from HostGator with your cPanel username and password. cPanel is the portal through which you manage your web hosting. The cPanel link is clear to you. So set a bookmark so that you can refer to it later.
Log in to cPanel and click the WordPress 1-click install icon. It is at the top!

Select your domain for installation.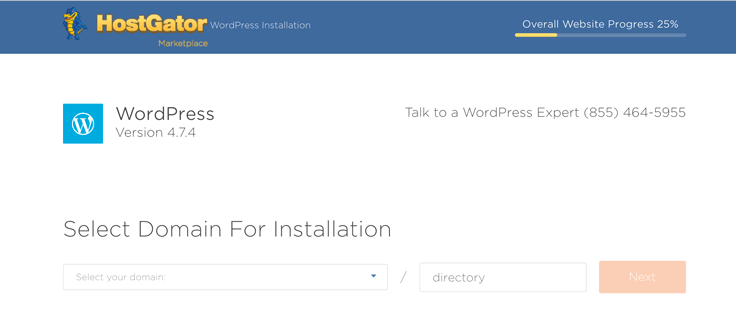 Enter your blog title, username, administrator name, and email address.
Enter the name of the website as the blog title. This is shown in the header as the name of your site. Don't worry, you can edit this later!
Enter your preferred user name as the administrator user name.
Your first name.
Your last name.
For administrator email, enter an email address to which the administrator password should be emailed. Make sure this is a working email address.
Be sure to check the terms of use and click "Install"!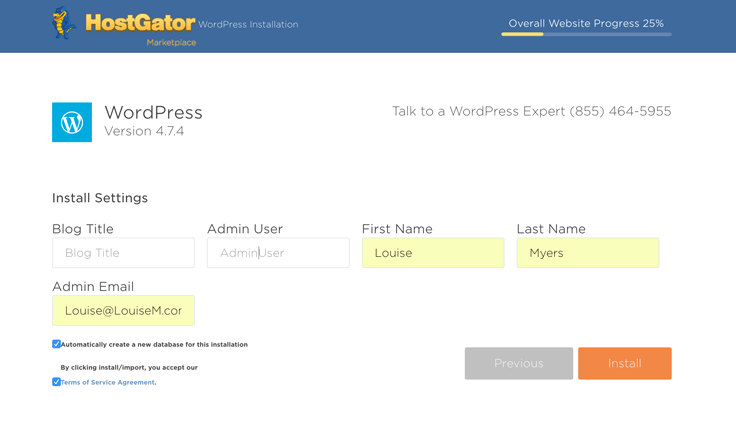 It will probably only take a minute or three before you get the "Installation Complete" message.
And now you're ready for content! You can start working on your WordPress site.
In the next episode, I'll show you how to set up your WordPress blog. Read it here: How to Install WordPress and Blog to Success.
Don't be overwhelmed! Get the FREE checklist and step-by-step course.
• • • CLICK to get your FREE blog checklist and e-course! • • •
Conclusion
But celebrate now!
The 5 steps we covered in this article were:
Choose your blog topic
Choose a free or paid blog
Choose a domain name
Choose your website host
Install WordPress
I explained to you why I recommend HostGator for your blog.
Buy your domain name right there.
Choice of payment plans.
Special savings with my link below.
WordPress installation with one click.
Plus, great 24/7 technical support.
I trust that you will love her as much as I do!
Click here to host your website now.
BONUS! Send me your receipt by email and you will receive my FREE video training to start a company blog! This currently costs $ 17, but is my gift to you when you shop through my link.
Any questions? Leave a comment. I can help with strategy. Contact HostGator directly for technical support. The support team is great!
I hope that helped you learn how to start a blog – one with profit potential! Now come on 🙂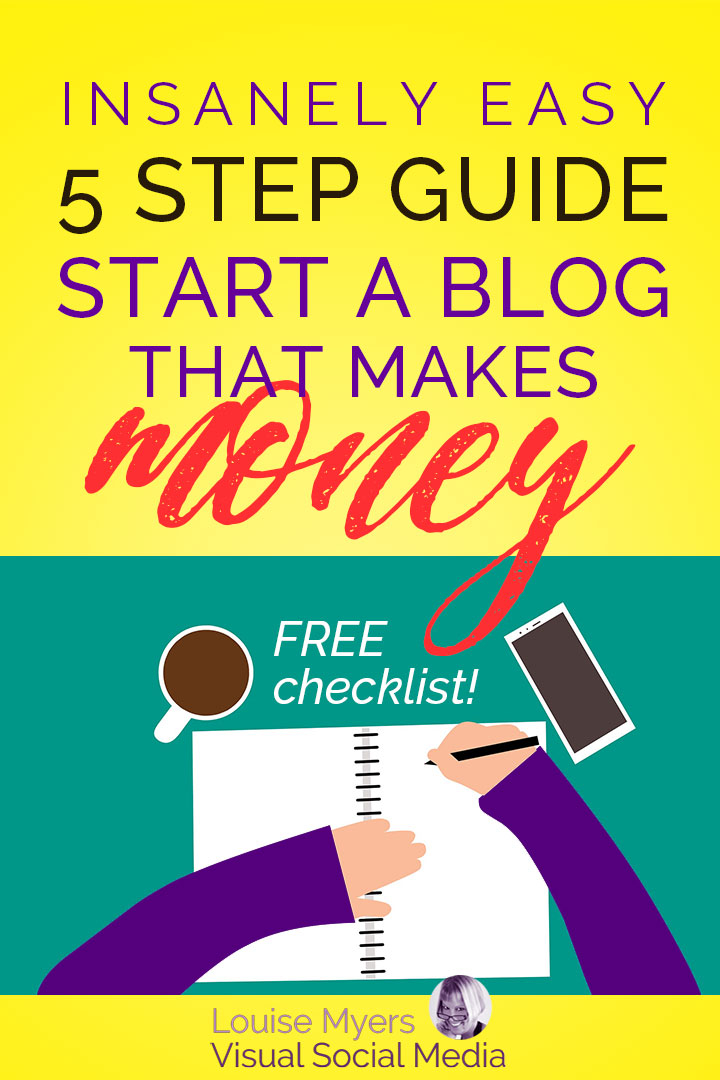 Note: We are not the author of this content. For the Authentic and complete version,
Check its Original Source