In the afternoon I received the text: "The school administration announces the closure from today for the next three weeks."
With the corona virus spinning around the country, I was not surprised by the news. a closure seemed inevitable. Still, I panicked when I heard the news. Three weeks at home with my four sons could pose some challenges. I mentally counted the hours (and minutes) of time together.
We will spend a lot of time with our families
A lot of time together.
Although we didn't have particularly low staple food for the pantry and didn't make any products, I went to the nearest grocery store. Hitting the grocery seemed to be the responsibility. After all, when the blizzards threaten our home, we know the Midwest knows that the grocery is a necessary first step in the preparation. The pandemic readiness certainly works the same way.
I pulled into the grocery store's crowded parking lot and found a single place (apparently) miles from the store. I ran into the shop and grabbed an abandoned cart. Then I ran to the aisles.
The store was swarming with people pushing packed carts. There was a sense of concern and urgency from every buyer. Pretty soon my facial expression and temperament reflected the masses. I was nervous, furious and desperate.
As I turned into the corridor with the spaghetti sauce, I noticed a woman sitting in a wheelchair and reaching for a box of pasta. She tried to grab a package that was only a few inches from her reach.
"I should help her" My inner voice nudged me as I looked at the scene.
But I had so many items to buy. There were so many people in the store, and the shelves looked already searched.
Time is of the essence. You don't have time to helpI said to myself as I passed the woman without offering a hand.
As I walked into the next hallway, I felt a wave of regret for my decision to bypass the woman. I slowed my car and returned to the aisle with the spaghetti sauce. I spotted the woman at the end of the aisle with the pasta box in my hand. I wondered who had stopped helping.
After doing my shopping and leaving the store, I couldn't stop thinking about my decision, I couldn't stop. Although I realized that I couldn't change my initial reaction, I vowed to do it differently. I thought about how my family could react in this time of uncertainty.
Positive ways to respond to the crisis
With so much fear and discomfort in the world, our seemingly small actions have a chance to make a big impact. We can smile at people in the grocery and pharmacy. We can send text to neighbors, widows, and others who may feel lonely and isolated. We can say encouraging words or just ask others how they feel.
We will look for people we can serve.
We have heard so many stories about those affected by the virus. A friend mentioned the effects of school closings on children facing food insecurity. I know seniors in our community who need someone to deliver groceries and other supplies. We have friends who need childcare help or trips for their children while they work. As a family, we can offer food, delivery service, babysitting and helping hands.
We will be aware of how this affects everyone.
When we are tempted to wallow in our troubled lives, we think of the many who are sick and fighting the virus. We will remember that some mourn the loss of their loved ones. We can think about the companies and jobs that are currently hardest hit. We will see that many healthcare workers risk their own health to fight on the pandemic front.
We will see this time as an opportunity
Three weeks together seem daunting, but those hours can be a gift. We will look for ways to use the time well. We will try to cook, do house maintenance projects, and run new exercise programs. We will clean up our closets and deal with spring cleaning. And yes, we might watch Netflix for a few hours, but at least we'll do it together.
I always tell my children, "If you can't control the situation, you can control your reaction." This truism currently applies to the world. We cannot control the pandemic, but we can control how we react.
As for our family, we vow to go forward to help others on their path.
Read more:
Choose goodness in the age of Covid-19
This Italian mother wants the Americans to know about Covid-19 and teenagers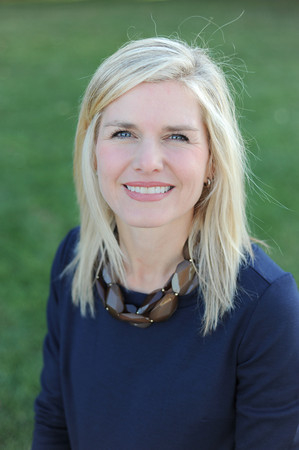 Rebecca Wood lives with her husband, four sons and a Saint Bernard. With three teenagers in the house, she spends most of her time in the supermarket. But in these rare moments of peace, she saves her role as a freelance writer. Rebecca's work has been published in numerous publications, including Indy's child, Cincinnati parent, Dayton Parent and Chicken soup for the soul.
Note: We are not the author of this content. For the Authentic and complete version,
Check its Original Source