This February, SOPHE employee Heather Flattery, MPH, CHES, spent some time in Guatemala to expand public relations and provide women and families in Guatemala with safer and healthier living conditions by building fuel-efficient brick stoves with the local organization La Chapina Bonita Smoke-free furnace project. This project is supported by an innovative partnership with the Hudson Daybreak Rotary Club and the Club Rotario Guatemala del Este.
In recognition of the Month of Women's History, SOPHE would like to celebrate this business trip to highlight the empowered women who have chosen to offer their families a safer option through implementation La Chapina Bonita Stoves in their homes.
Guatemala is a developing country approximately the size of the US state of Tennessee. After a WHO / UNICEF reportSanitary and drinking water quality has improved in the past decade, but there are still many areas without sewage or sanitation support. There is a rich Mayan indigenous culture and most families prepare their meals and heat their houses on an open or partially closed fire.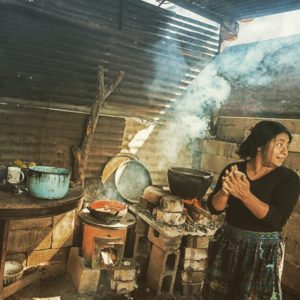 After a National Geographic article from 2017"Around three billion people all over the world cook their food and heat their houses with open or hardly any fire. While the smoke dissipates quickly, the cumulative costs are high. The typical cooking fire produces about 400 cigarettes of smoke per hour, and prolonged exposure is associated with respiratory infections, eye damage, heart and lung diseases, and lung cancer. In developing countries, health problems from inhaling smoke are a major cause of death in both children under the age of five and women. "
This service trip not only served women, but also consisted of a purely female work team from different cities in the U.S. to build these ovens in several cities across the country. This team was supported by a group of bricklayers to teach the correct cement mix and the order of laying the bricks as well as the founder of La Chapina Bonita Smoke-free furnace project, Carlos Galvez.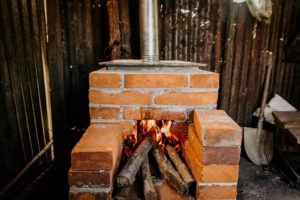 As you may already know, Guatemala is home to many rich and beautiful things (coffee, beautiful natural scenery, a rich Mayan history and much more). We came to learn about the ubiquitous problems of cooking over an open fire and deforestation. This country is looking for more innovative solutions. The work of La Chapina Bonita teaches women to "be the change" in an environment that is about getting the best health outcomes for every family. The built ovens will support 16 new families and a primary school with cleaner, more economical ovens. All funds raised will continue to support more than 90 future families to bring stoves to even more communities in Guatemala.
Note: We are not the author of this content. For the Authentic and complete version,
Check its Original Source