This week we share the secret of how suddenly half of the energy in our house runs out when we were about to leave the country on vacation. We'll also take you to the ups and downs of completing our master bathroom, including how the flu, surgery, and sudden appointment kept us going. There is also an insightful update for our hallway upstairs and what we have learned about "Life Admin" and how we can do it better.
You can download this episode from Apple podcasts. Google podcasts. Stitcher. TuneIn radio, and Spotify – or listen to it!
What's new
If you missed last week's episode and our big duplex news, you can do so first listen to it here or Read a complete transcript here,
Sherry also referred to an earlier episode how we were able to reduce the stress of our bathroom renovation (In one direction: no fixed deadline … oops).
To give you an idea of ​​why a sudden deadline from our plumber was such a kick in the pants, this was the state of the bathroom when we learned that we effectively had 3 days to get it ready before its operation. Seems almost done, but we haven't even had one planned our box molding treatment yet.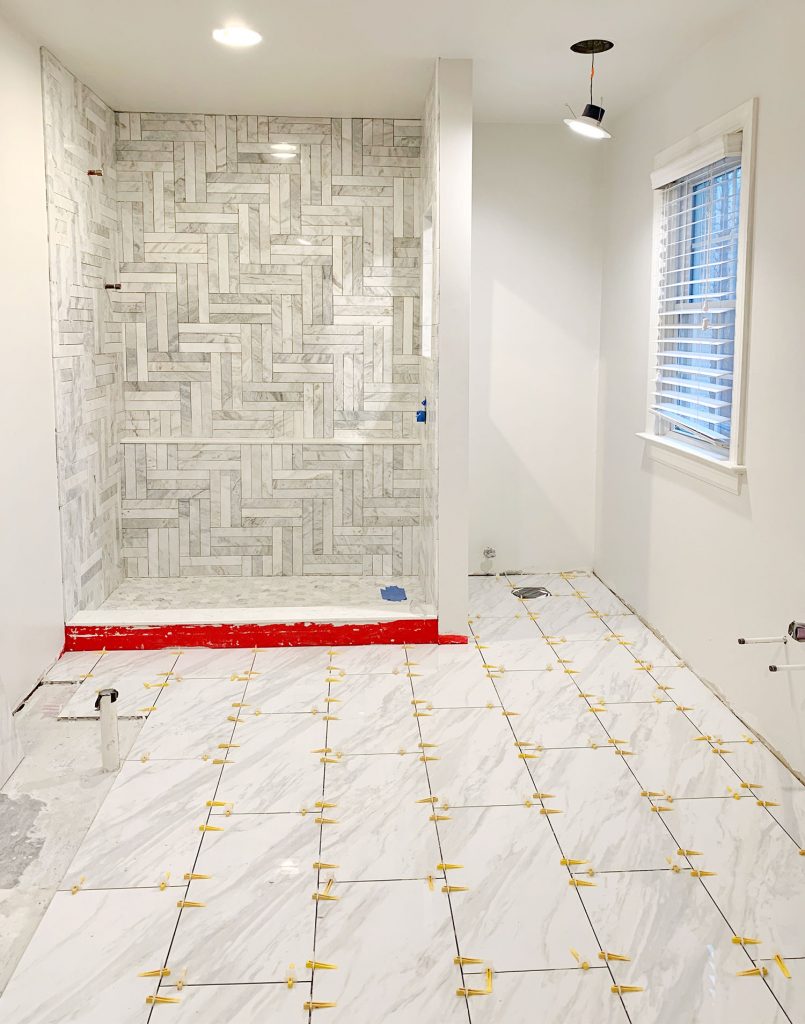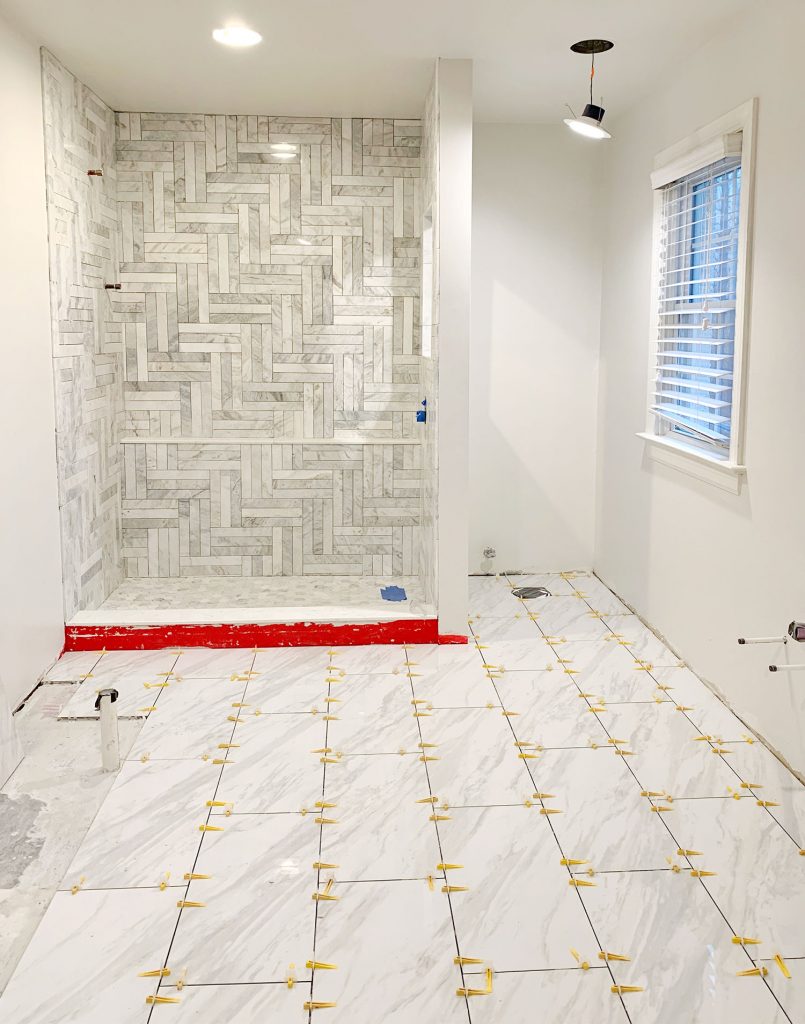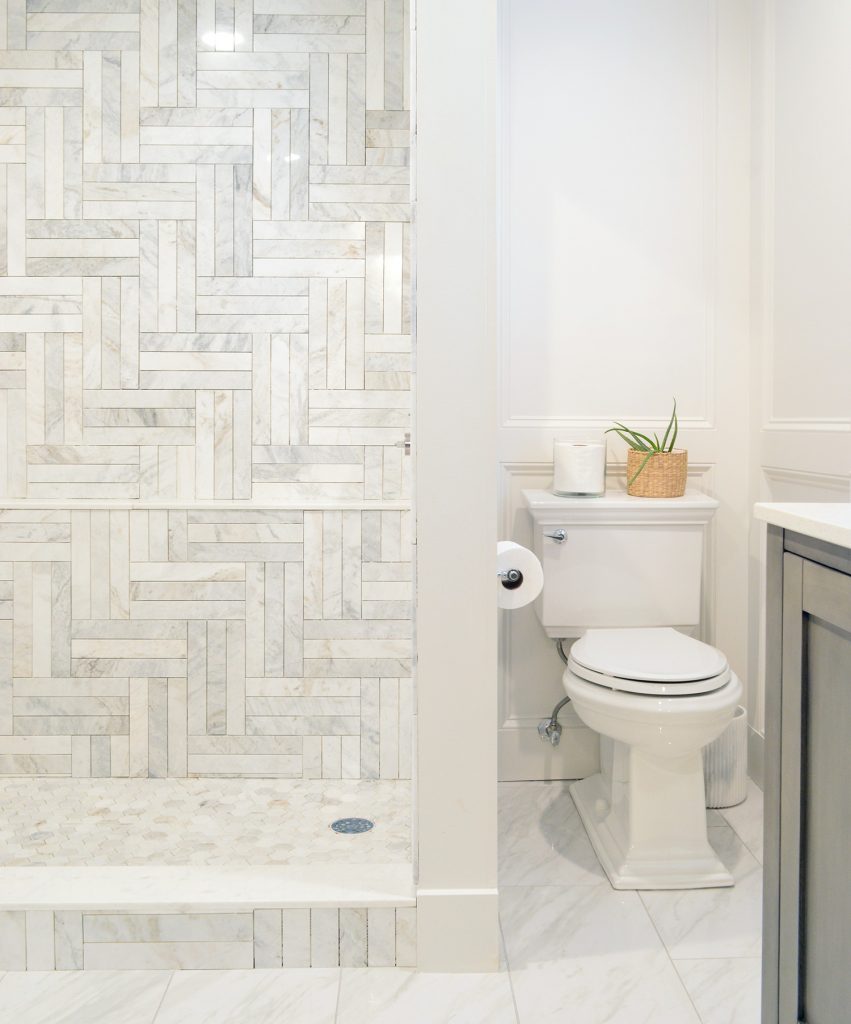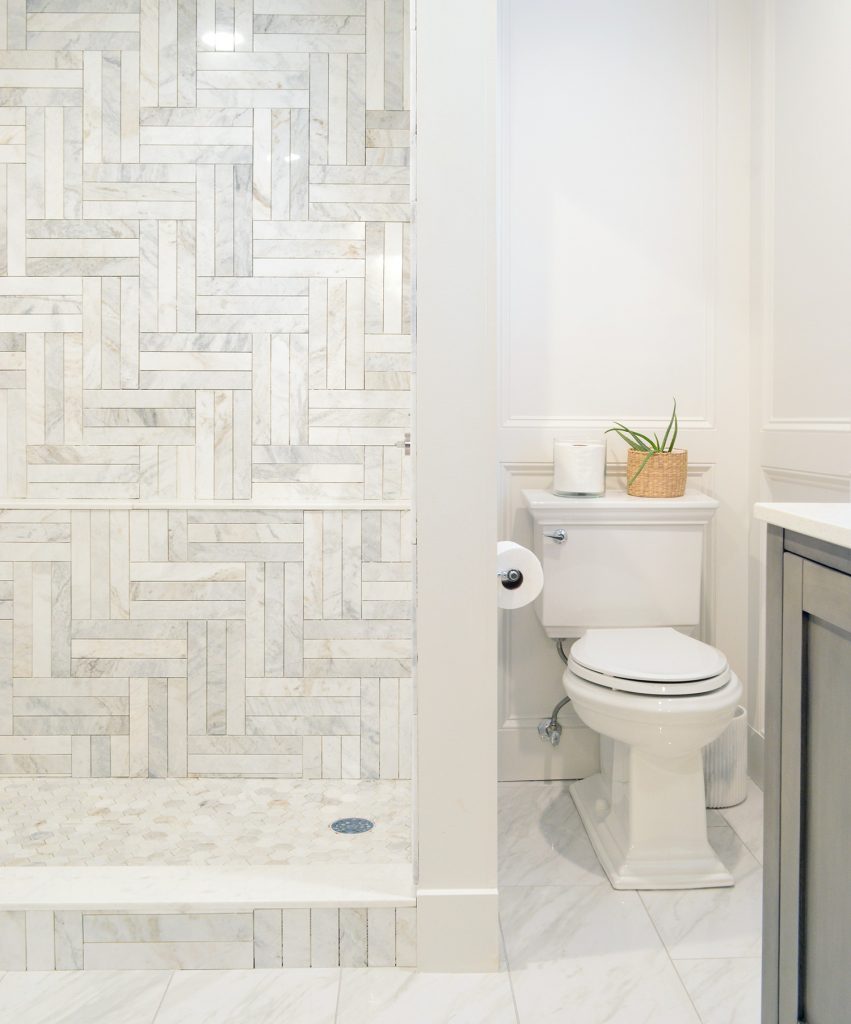 Only for a good measure did I have to throw in the GIF sherry I was referring to. This was basically an attempt to figure out how to do everything in time while applying things like mortar, grout, sealant, and paint in a dry enough time.
Can we only talk about Life Admin?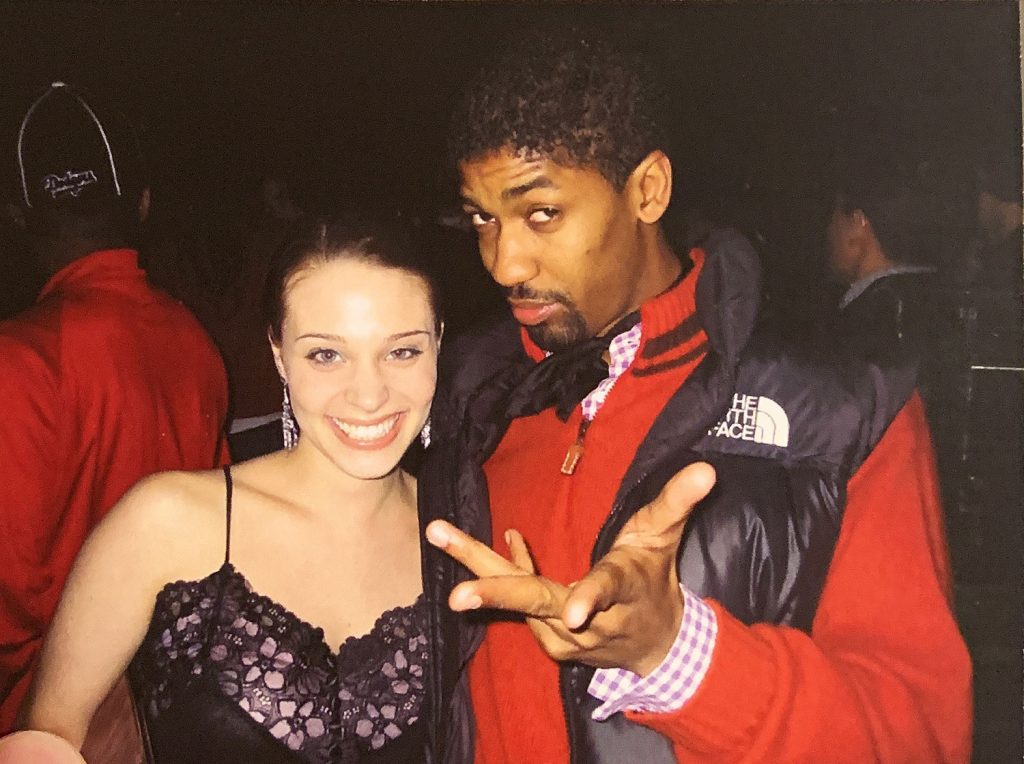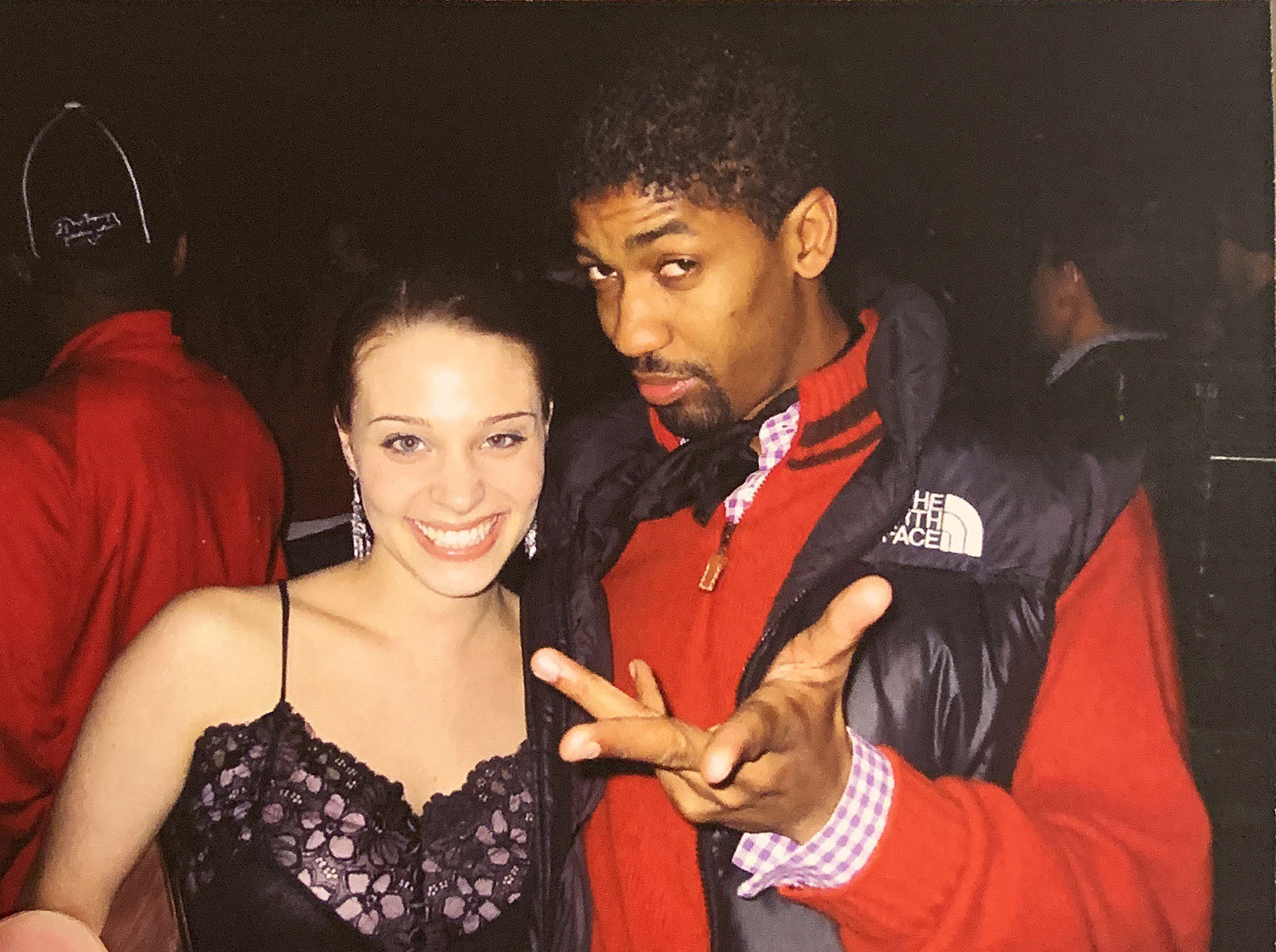 We are digging
There's our hallway upstairs with that new drum shadow lights that we bought. The blankets feel one foot higher than before! If you have a flame in your foyer, hallway, closet, entrance area, etc., this is a great swap.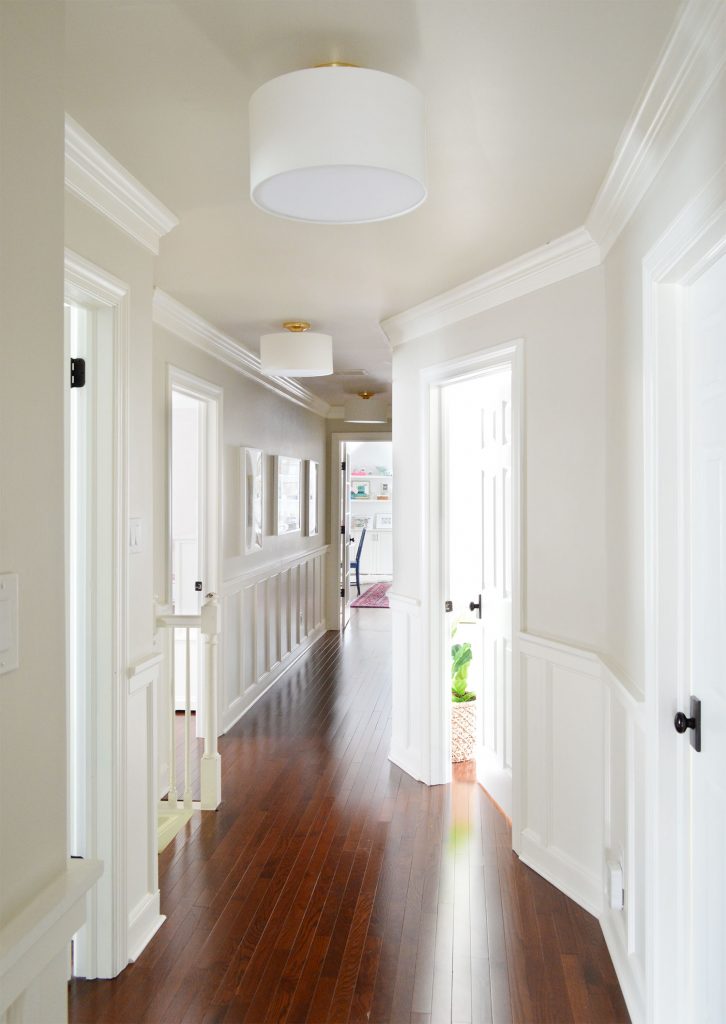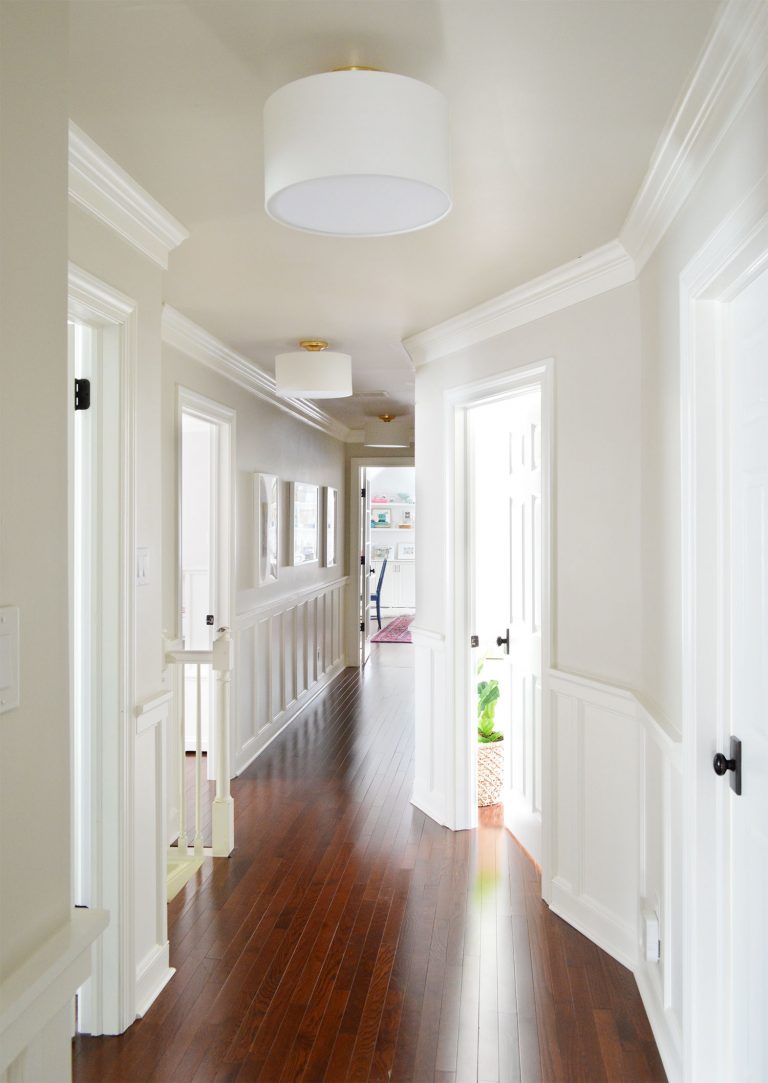 You can see the original lights that came with the house below (pardon the small picture) and the oversized black lanterns we replaced them in this post from 2014,
And if you want to see the old black lanterns after we have installed the "chic" plank & slat and crown molding, that's just right this post,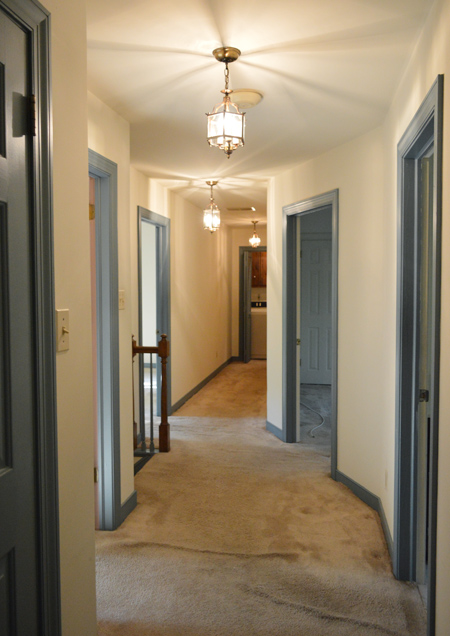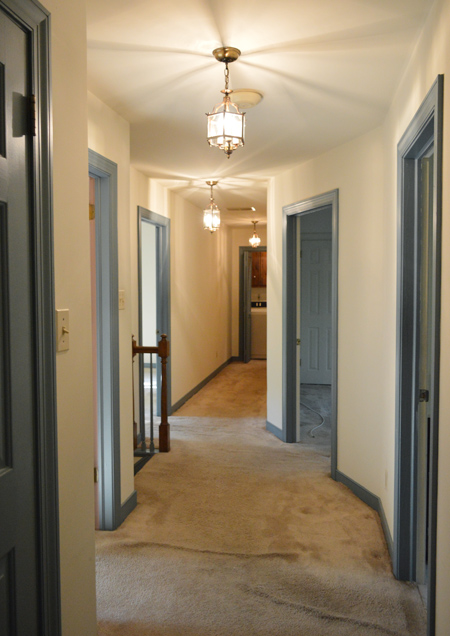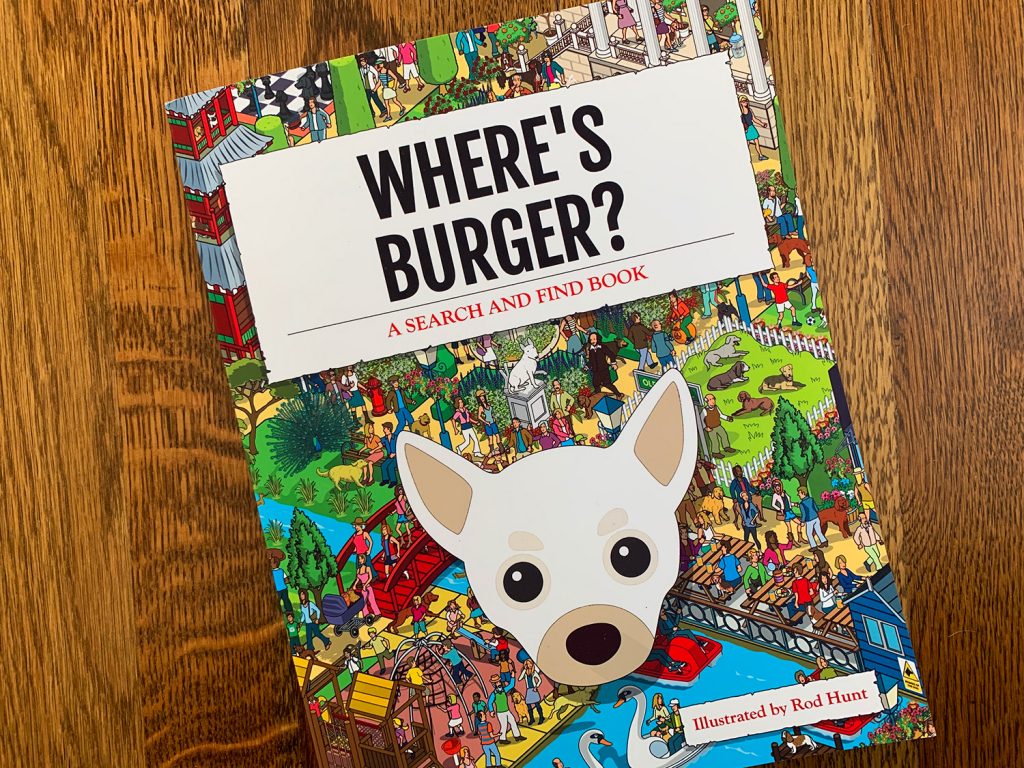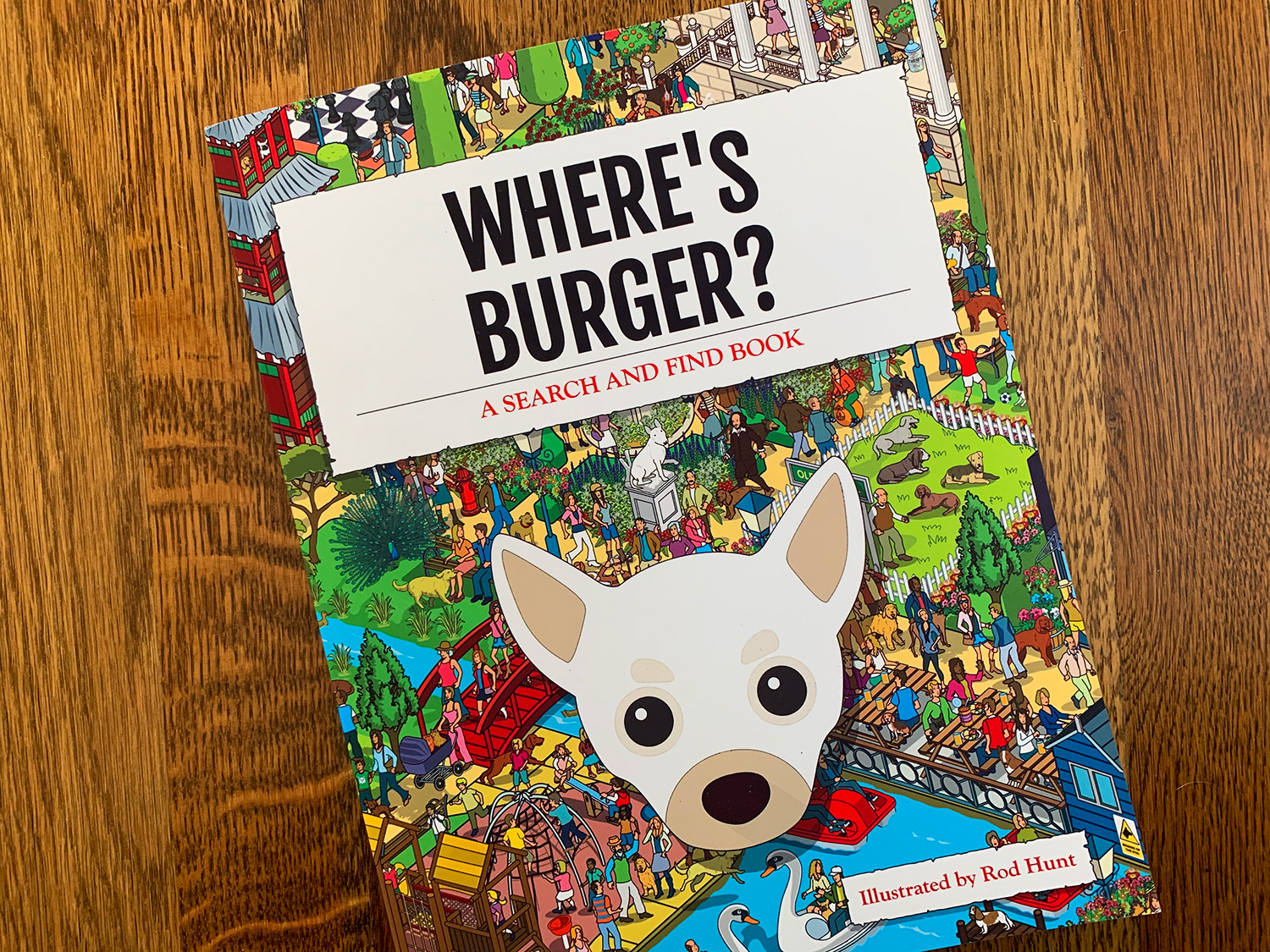 If you're looking for something we unearthed in a previous episode but don't know which show notes to click, you can find it here a master list of everything we dug from all of our past episodes. You can also see all the books that we have recommended on our book Club Page.
And finally a big thank you Agility bed for sponsoring this episode. You can secure the large offer for Presidents' Day at AgilityBed.com/YHL (it is $ 200 off each mattress plus two FREE traditional cold foam pillows if you order a queen size or larger). And after February 23, you can still use the code YHL to get $ 200 off A hybrid mattress of all sizes.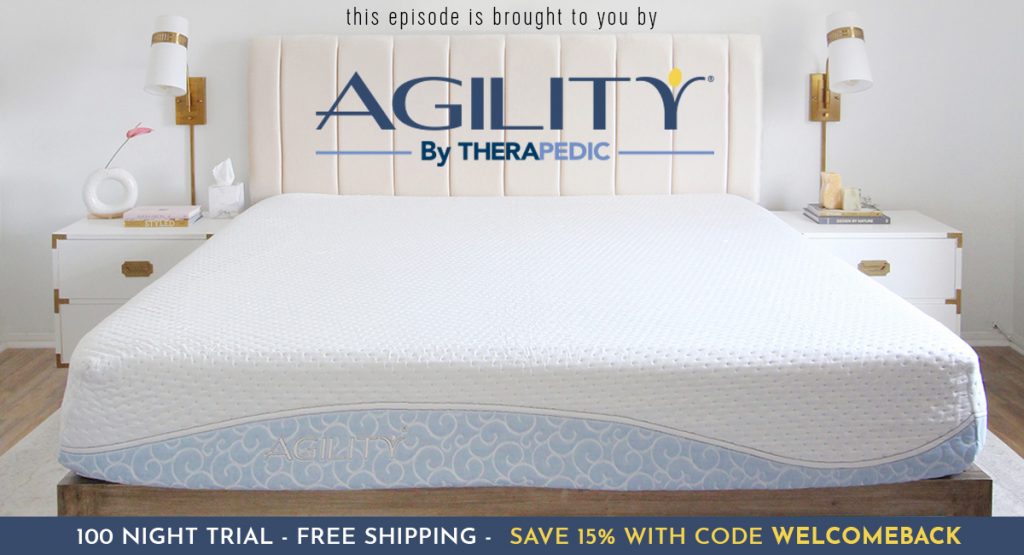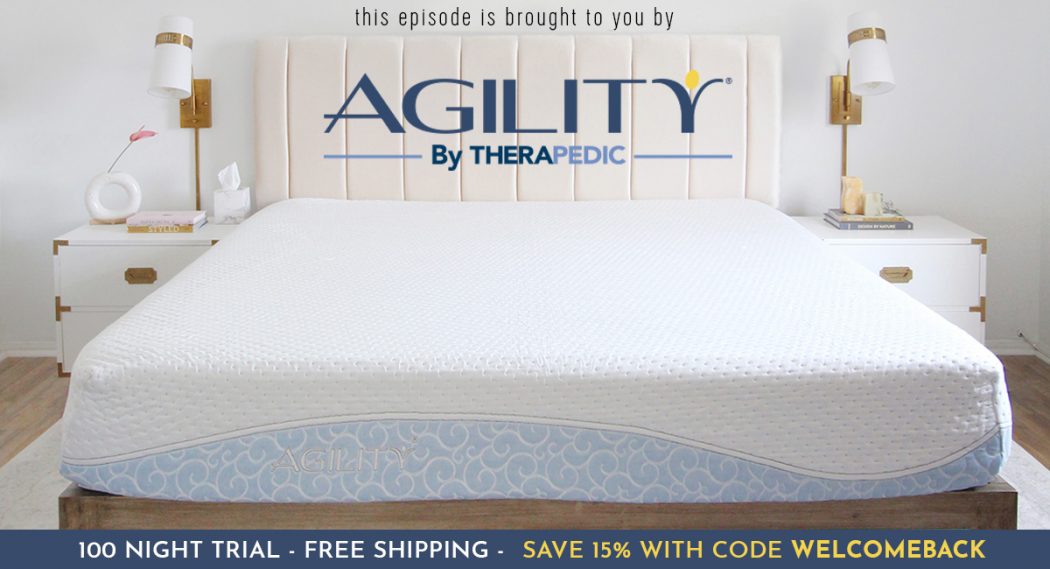 Thanks for listening guys!
* This post contains affiliate links *
More posts from Young House Love
Note: We are not the author of this content. For the Authentic and complete version,
Check its Original Source