This article contains links to products and services that we recommend, and we may charge commissions for them.
Killarney is located in the county of Kerry in south-west Ireland. It is a destination along the Ring of Kerry. Here is also the Killarney National Park, the first national park in Ireland. So you can see why Ireland is a popular travel destination.
The pretty city center is well suited for tourists and there are many hotels, from hostels to 5-star hotels. There's a lot to do in Killarney, from shopping to hiking, but one of my favorite things to do is walking around downtown.
Killarney may be a bit touristy. The shops on the main street are clearly aimed at tourists, but that's because there are lots of visitors all year round. Embrace it. I love it for what it is – a cute and charming Irish town.
>> Read our guide to day trips to the old east of Ireland, easily accessible from Killarney.
Top 10 things to do in Killarney
1. Killarney National Park
Killarney National Park is a great place for outdoor adventures. You can hike the many trails, take a boat ride on one of the lakes, see some of the islands and maybe even spot some of the red deer that are only found in the park in Ireland.
The park is truly one of the most beautiful and admired national parks in the world. It was the first national park in Ireland to be founded in 1932. The park itself is part of the popular Ring of Kerry Drive, with some of the main attractions being the wonderful views of the lakes of Killarney and Black Valley.
It is also home to Ireland's tallest mountain – Carrauntoohil, at 3,406 feet – and the popular Torc Waterfall.
2. Walk through the city
Killarney is the second largest tourist destination in Ireland, so the city with its many souvenir shops, restaurants and bars is suitable for tourists. There are only a few streets, so navigation is easy and it always feels quite lively.
You can hike through the small downtown area for a day and spend an entertaining evening in one of the many lively bars along the Strip. We spent an evening with delicious cocktails at John M. Reidy. It's a huge, sprawling bar with plenty of outdoor space in the background.
3. Visit Ross Castle
You can tour the 15th century tower and gardens at Lough Leane, one of the three lakes around Killarney. It is considered a typical example of a stronghold of an Irish chief in the Middle Ages.
In addition to the castle, you can also take a boat trip or a cruise from Ross Castle. And there is a wonderful hiking trail that takes you past some of the oldest copper mines and open mine shafts in the world, some of which date from 2400 BC.
4. Visit Muckross House
This is a popular attraction in Killarney. So you should arrive early to get tickets, especially during the busy summer season. The house is about 6 km from the city center.
Muckross House was built in 1843 and is a great example of Tudor architecture. The house itself was a private residence until 1932, but was then donated to Ireland and is now open to the public. The house is just one of the attractions. There is also a large garden, an abbey and a traditional farm.
The tour of the interior of the house is the highlight of the visit. You can register for a one-hour tour that starts every 30 minutes in high season. Tickets cost € 9.25 for adults and € 6.25 for children from 13 to 18 years (children from 3 to 12 years are free). The opening times vary depending on the season Check their website before you go.
5. Ring of Kerry
As mentioned earlier, Killarney is a stop on the Ring of Kerry. If you have time to add the Ring of Kerry to your itinerary, you won't regret it. The journey is 125 miles and takes at least 5 hours, more with stops.
If you don't have time for the entire trip, you can tackle parts of it that are closest to Killarney. Typically, Killarney is the starting point for the ring drive. We recommend Ladies View, one of the most famous panoramas in Ireland. A 25-minute drive will take you to Killarney. On your way you will pass Muckross House and the Torc Waterfall.
The name of this place comes from the joy that Queen Victoria's ladies-in-waiting expressed when she visited here in 1861. You will find that many things are named after or after Queen Victoria.
If you want to drive a little further along the ring road, you can also stop at Molls Gap and Molls Gap
6. See Torc waterfall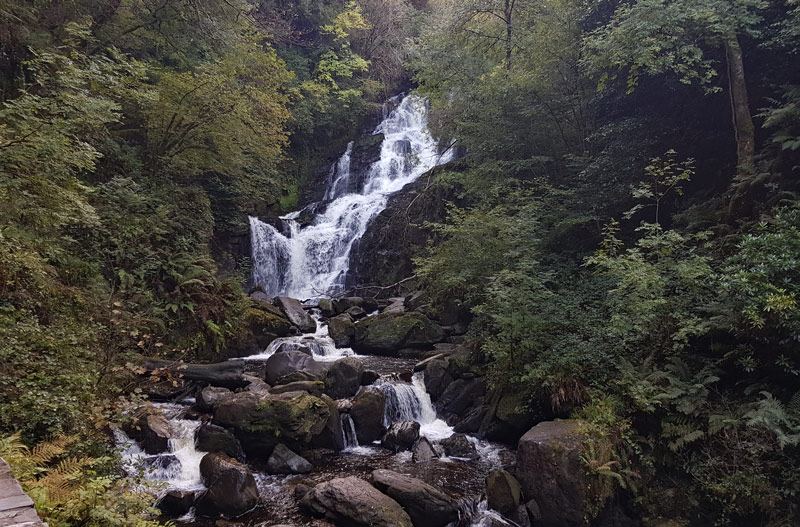 A short 8-minute drive outside the city is the starting point for a stroll to the impressive Torc waterfall. It's a not too strenuous hike on the way to the bottom of the waterfall. If you are a photographer, you will especially love this place. The surrounding landscape is breathtaking.
Remember that the Torc waterfall is most beautiful after a lot of rain. In summer and autumn there will probably be less impressive water levels.
Where to eat in Killarney
You may think that everything you eat in Killarney is overcooked beef stew, but that's a very outdated idea. Killarney, like most other Irish restaurants, is full of great restaurants. Here are some recommendations:
Fish & Chips: Quinlan's seafood
Fine dining: The Park restaurant
Easy, on the go delicatessen & bakery: jam
Best cocktails in town: John M. Reidy
Spend the night in Killarney
I highly recommend this hotel Killarney Park Hotel, It is the only 5-star hotel in the city center, and luxury and convenience are hard to beat. It was the most comfortable hotel bed I have found in a long time. The service is fantastic. Breakfast is wonderful. And it's right in the city center. As they so eloquently put it on their website, "Old-world elegance meets modern luxury in the family-run Killarney Park Hotel".
⇒ Read reviews on the Killarney Park Hotel Tripadvisor.com,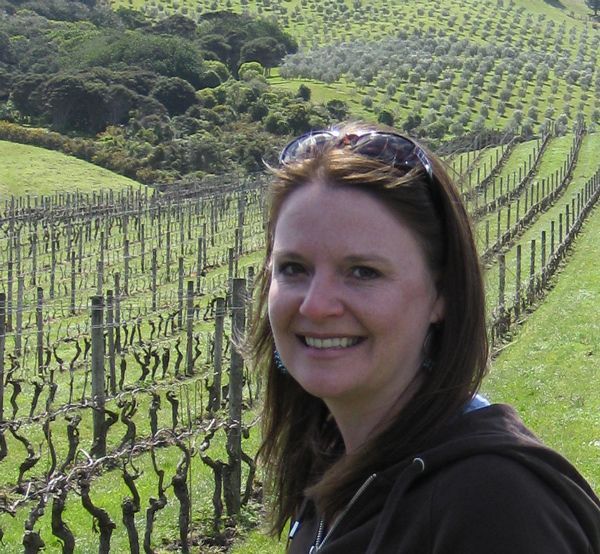 Laura Lynch, creator and author of Savored Journeys, is an enthusiastic world traveler, certified wine expert and international food specialist. She has been writing about travel and food for over 20 years and has visited over 70 countries.
6 great things to do in Killarney, Ireland
Note: We are not the author of this content. For the Authentic and complete version,
Check its Original Source