Travel is all about experiences. And one of the experiences that really enrich your travels is Getting to know new people – be it a quick exchange of courtesies or a slow conversation during a meal, shaking hands with a new culture makes traveling nice and meaningful.
I have to admit that at the start of my trip I was more of a reserved traveler who always walks alone, admires places and takes photos. Although I liked talking to strangers, I wasn't really inclined to talk to people. I think it's one of my travel mistakes,
But now things are completely different. I have developed as a traveler over the years. Meeting new people on the street today is one of the top things I'm looking forward to. Be it my fellow travelers, my great hosts, super great drivers, local tour guides, friendly café owners or amiable waiters … I like to remember them all.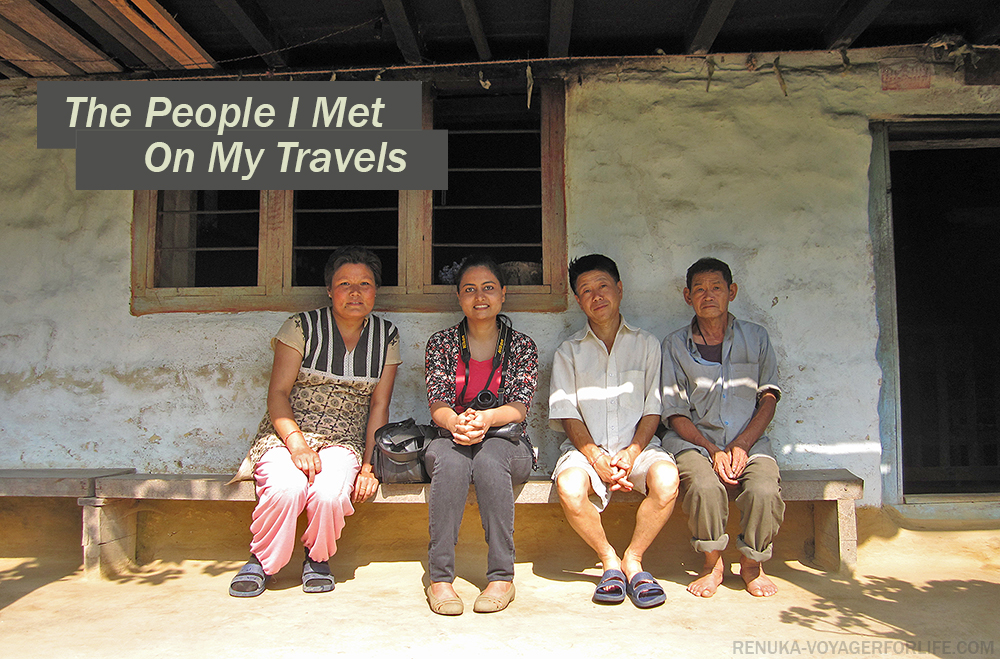 The people I meet on my travels are valuable to me.
"Mix with good people often to nourish your soul." – Anthony Douglas Williams
The best thing about getting to know new people during a trip is that there is no judgment, no preconceived notions or expectations of any kind. The strangers you meet on your travels enable you to be who you are. On the contrary, in your everyday life you try to please at least one or the other, if not all. The people around you suppress the real you.
Therefore, it is good to lose yourself now and then and mingle with the strangers, enjoy their company and come back refreshed.
I am grateful to have met so many people in different places that I have explored. If I start writing about each of them it would take pages of a book! So in this post I will summarize my "most popular people".
Are you looking forward to meeting the people I met along the way? Each of them added something nice to make my trips a little more unforgettable!
The people I met on my travels
These warm hearts and the great camaraderie – Sikkim
I met Karma and his family The Shire Guest House in Gangtok – They were not only great hosts but also great friends. I remember so well the conversations I had with the family and with them, especially with the housekeeper Norkey. It was so sweet of her to shed a few tears for me as I left.
Later in my trip I met great hosts from a host family in Berlin Yuksom, The part I want to talk about is when I got sick in Yuksom, which clouded my mood and made me return home. But my hosts looked after me so well that I recovered pretty soon and got my mojo back to continue my adventure.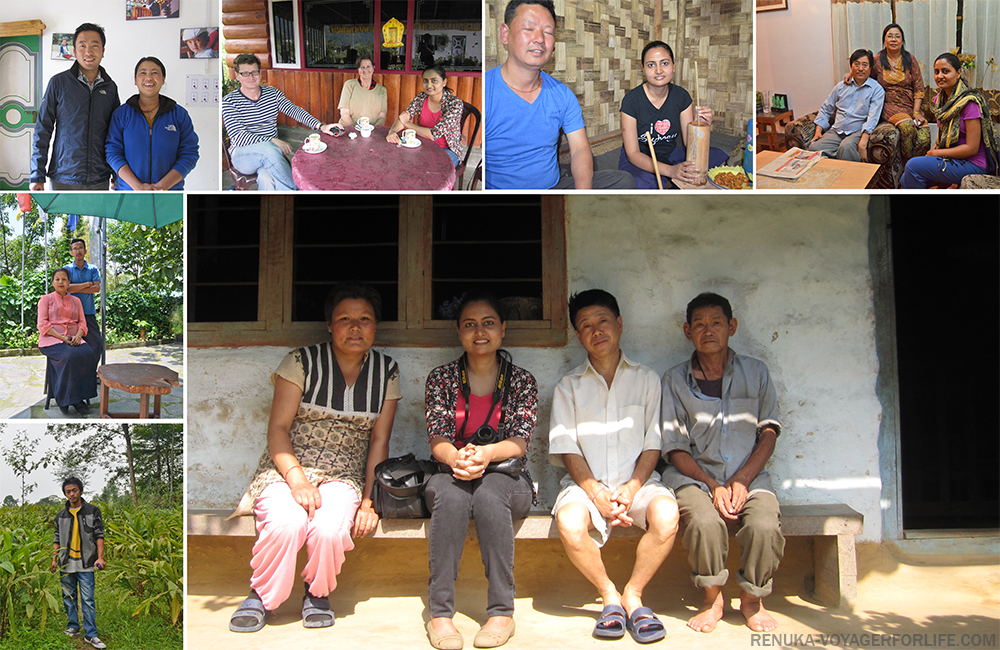 Sikkim was also very interested in getting in touch with amazing fellow travelers – I want to talk about the mother-son duo from Germany. I met her at Yuksom Homestay. We met with our host family for dinner every day and talked about our travel experiences. What surprised and inspired me was the spirit that the 69-year-old woman radiated! It would be even more energetic and would always be one step ahead of me when we went hiking.
I almost felt like a monpa – Arunachal Pradesh.
Just like Sikkim, I met some people during that time Exploration of Arunachal Pradesh, I have to say, if it weren't for his lovely people, I wouldn't remember it very well. It was perhaps my roughest and worst managed trip. I hadn't planned my trip. I wasn't sure where to go and how to explore.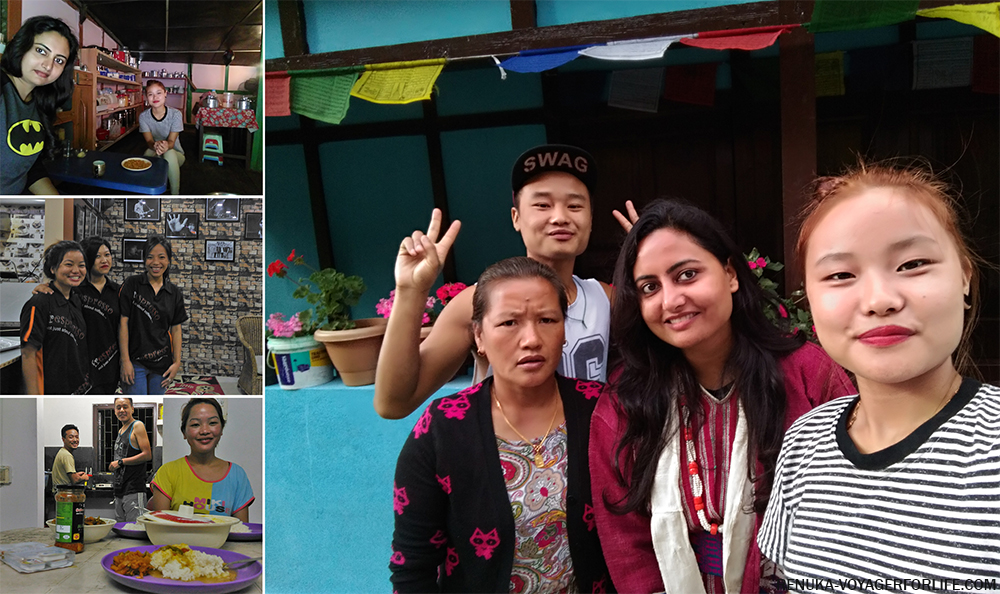 When I happened to spend two days in Itanagar, the capital of Arunachal, I met some fabulous people – I spent a whole day in a cafe and had a lot of coffee. The cafe had a pleasant atmosphere as it was run by a group of pretty girls. You were so nice to me.
I also shared a few moments of laughter, warmth and a cozy dinner with my host family owners. It was one of the rare meals that reminded me of my mother's food. It was definitely a bonus as a solo traveler.
The most memorable part of the trip was in Kalden Homestay in the Dirang Valley, where I was with a Monpa family, However, it didn't start very well. I reached the host family with a severe headache and found that they were on a freeway and had no separate washroom for guests. However, I was able to wipe all of this aside and fit into the apartment pretty quickly.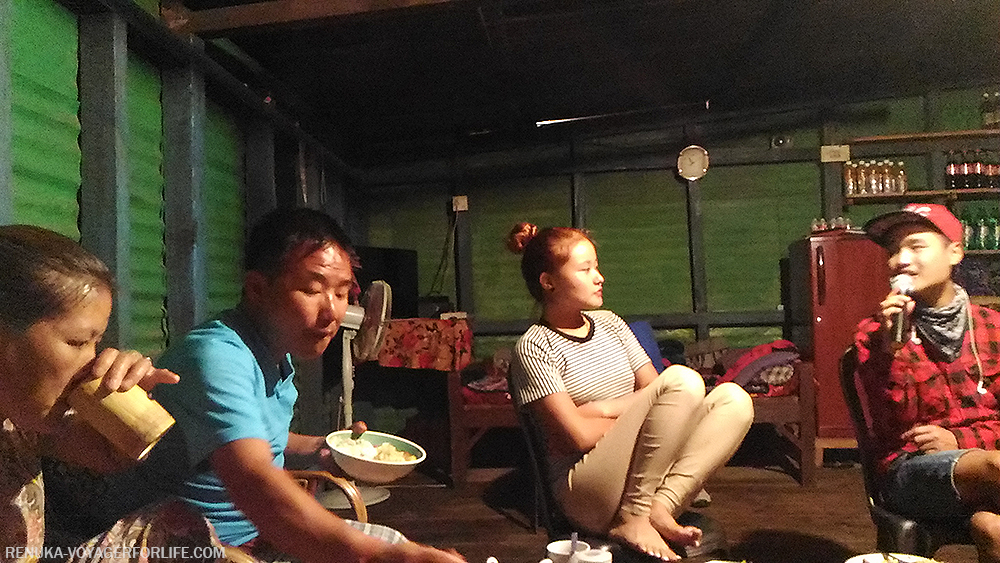 I connected very well with all family members – the mom-dad and the siblings. I had several tea talks with them, our evenings were about enjoying, snacking, singing and dancing, Bangchang, the local drink. I still can't believe I sang and danced with a stranger! That's the nice thing about traveling.
The land of beautiful souls – cashmere.
Getting to know the Kashmiris is one of the most valuable experiences of my travels. Why? Because they are the most misunderstood people. I just can't express in words how happy I am with 13 days Cashmere on a solo trip,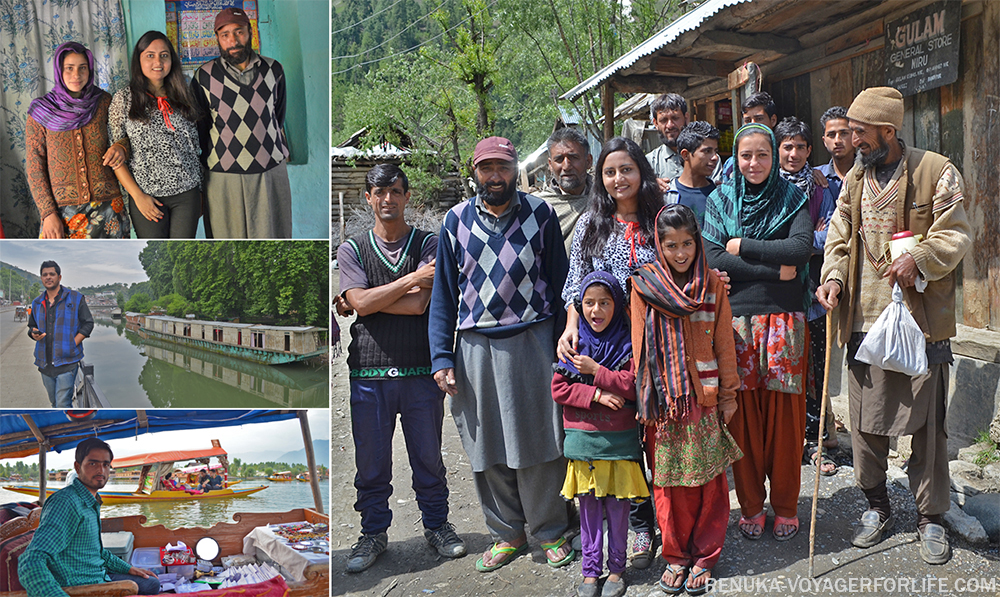 Whether it was Tareekh (the owner of the first guest house I stayed in Srinagar) and his family, the Shikara Guys, or the random strangers I spoke to on the streets of Srinagar, I am eternally grateful to everyone I met in Kashmir.
There are so many moments to look back on … that make my heart melt. The old man's concern for me when I left the Gurez Valley while it was raining and the streets were not smooth; The driver's assurance for me that we would reach Srinagar safely, the "surprise breakfast" in a village home and the great hospitality of J & K Tourism.
The smile and sparkle in her eyes – Darjeeling.
I have to thank my great hosts at the Kettle Valley Homestay for showing me the real beauty of Darjeeling, To say that they looked after me like a family is, to say the least. It was home to three brothers and their mother who only spoke Nepali.
I had a calm relationship with the lady of the house, who radiated so much warmth when she served me food and looked at me with a beautiful glow in her eyes. Who needs language?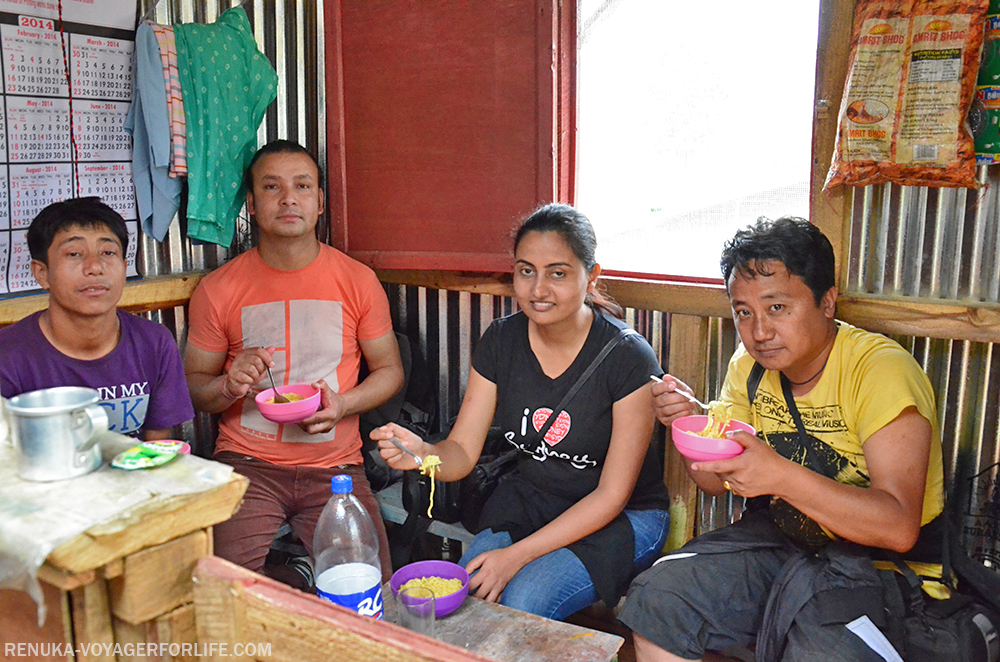 Pirkko and Savios Goa.
Meet Pirkko and Savio! Olaulim backyards, North Goa is one of the highlights of Goa. There is no other property I have stayed in twice. Great hospitality is one thing, but these guys have something "more" for you! You become your friends and conversations at the dining table are things to look forward to. You can spot another Goa through their eyes.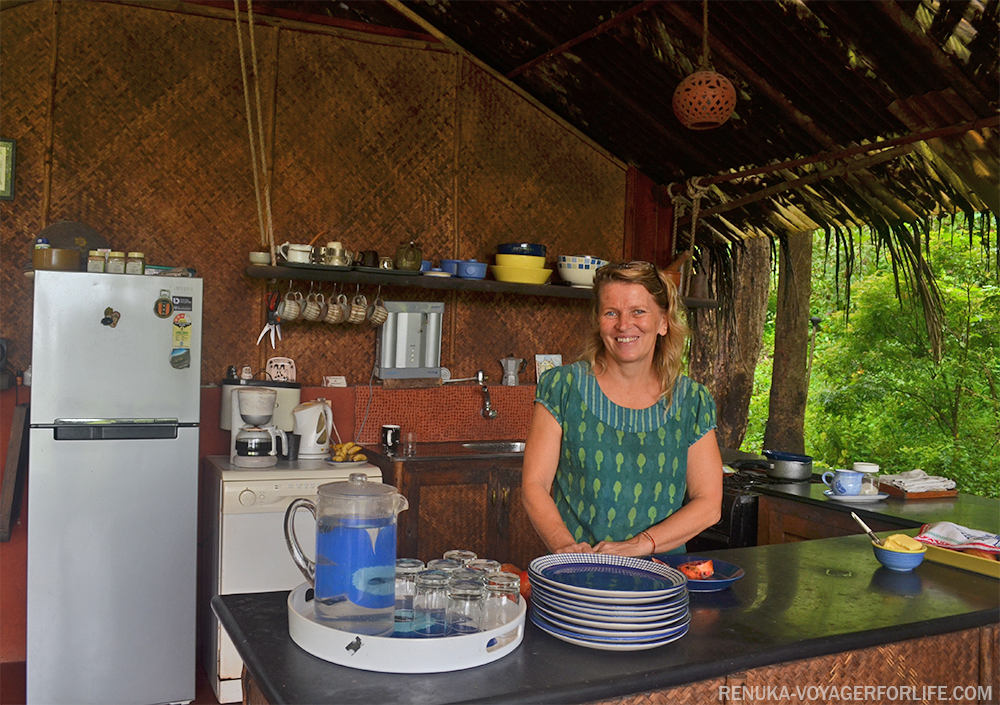 The camel owners from Thar Desert, Rajasthan.
Perhaps my most fascinating road story came from the Rajasthan desert. I had an unexpected time of talking to the people who rode me on their camel. My nervous one Solo desert safari became a heart-warming afternoon when we sat down on the sand for a break before continuing.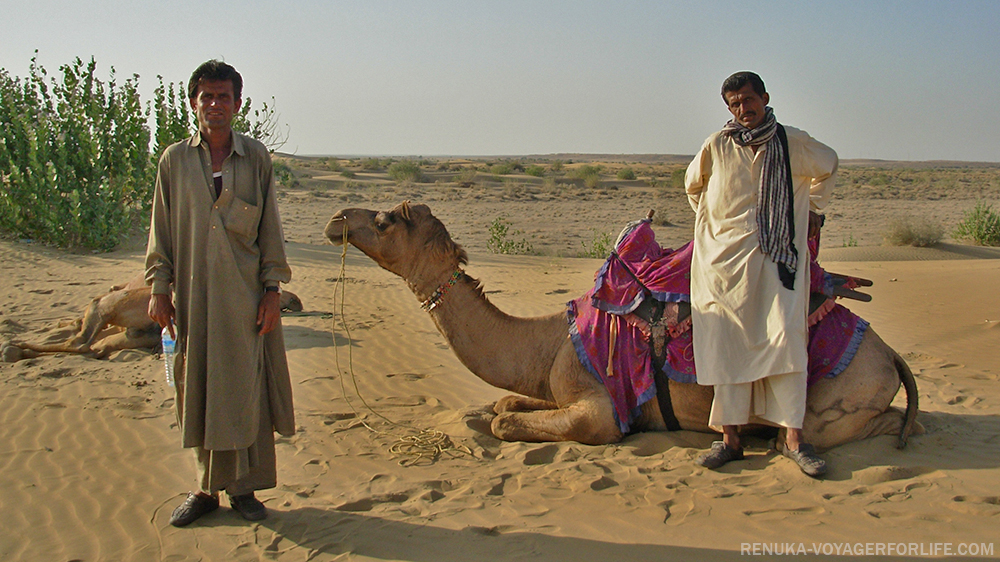 It was impressive to speak to these people who make your travels so unforgettable.
Two men, a village path and me – Kumaon.
I have to talk about this story through the villages of Almora with two men – my host Devendra and another young guy from a village. They not only carried my luggage throughout the hike, but also made me feel comfortable.
They didn't speak much, but they did so much for me – cooked delicious meals, lit the campfire, and gave extra duvets to help me sleep well. This rustic hospitality is far superior to any world-class luxury.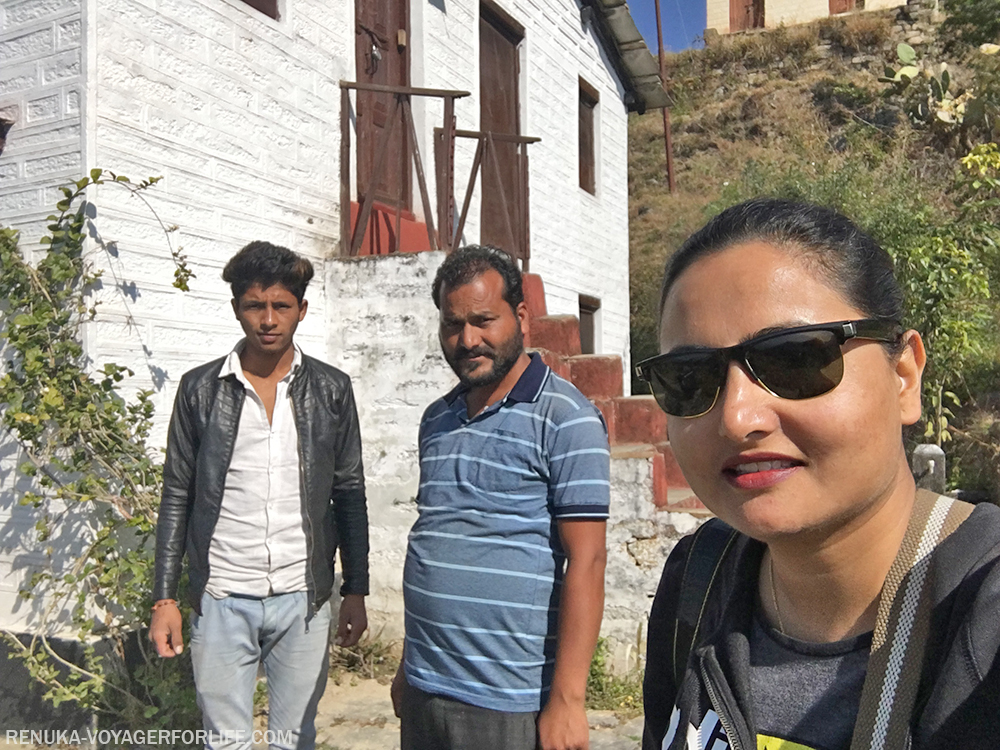 When I think about it now, it feels so strange … I was all alone with two men I didn't know and I stayed with a host family in a village in the middle of nowhere. Traveling makes you trust people, your goodness.
Meeting with Mr. Krutarthsinh Jadeja – Kutch.
It was my close contact with the royal family. The best thing about it Stay at the Devpur Homestay was the flow of talks with Mr. Krutarthsinh Jadeja. He would share so much interesting knowledge about Kutch. I found him so close to his country, so talking to him was like unraveling Kutch.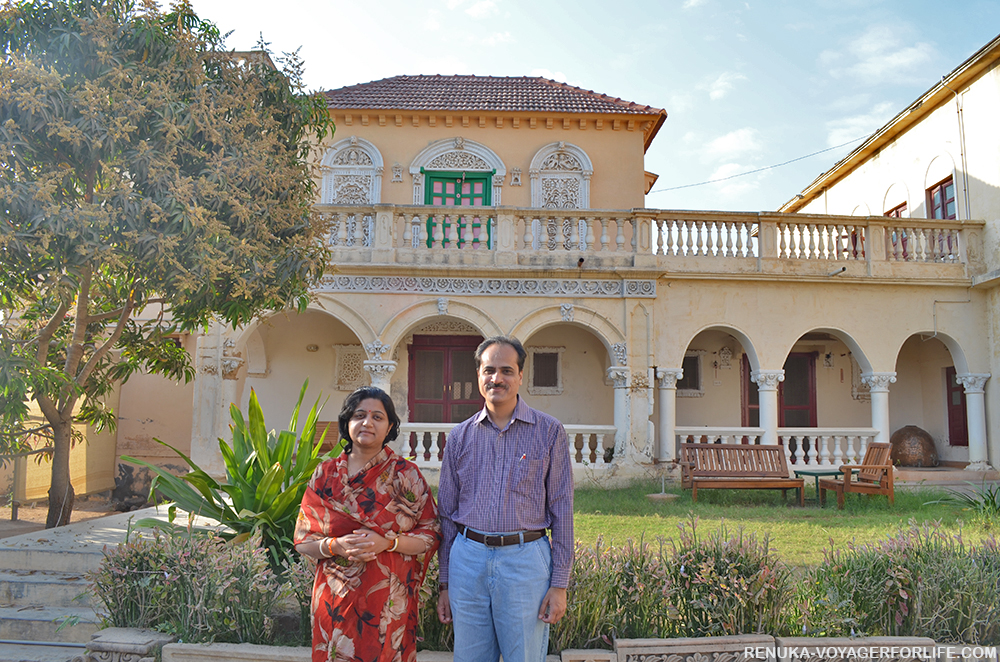 Narayan and the super hospitable staff – Gwalior.
I felt like a queen. I've stayed in so many hotels, homestays and resorts and experienced great hospitality in most places, however My stay at Deo Bagh was something special. All of the staff at the property did their best to make my stay as regal as possible.
Narayan, the manager of the property, also helped me take pictures. As a solo traveler and blogger, taking my own photos with the location is a challenging task. I have no one to help me. But Narayan was kind enough to take my pictures the way I wanted to. I can't thank him enough for that!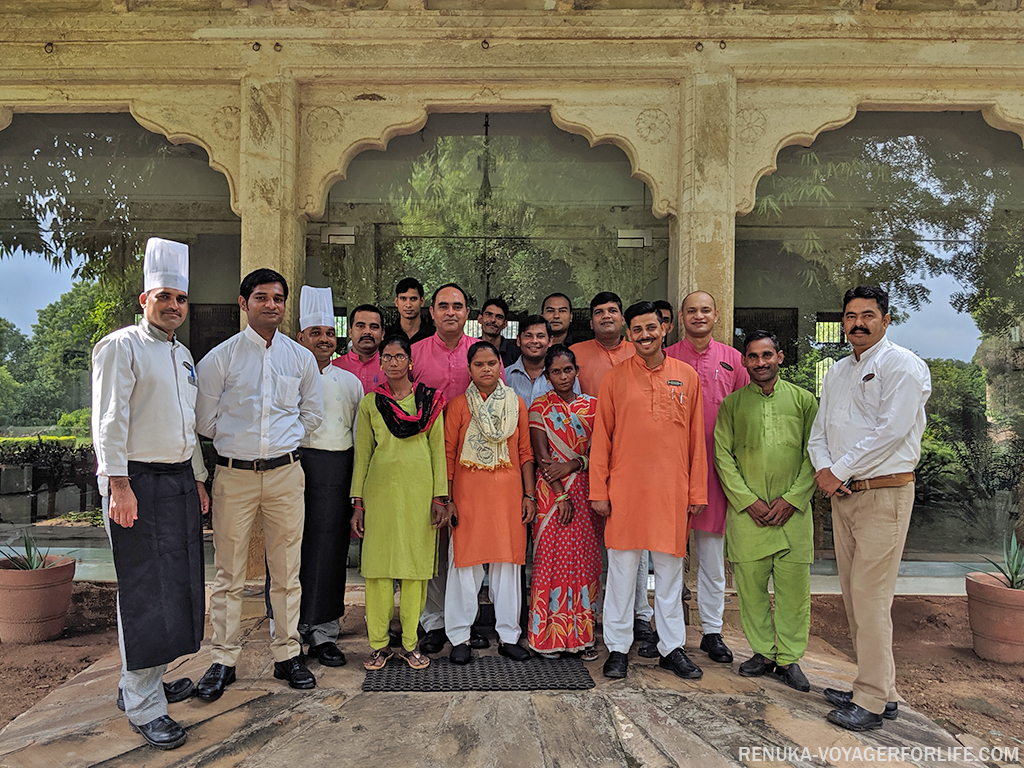 I also wanted to mention that Narayan is from Uttarakhand, my country, my birthplace. It is such an amazing coincidence that I always meet someone from Uttarakhand. I think Uttarakhand has produced many wandering souls.
The hospitable team at Pench Tree Lodge.
The concept of Pench Tree Lodge is to preserve nature and the environment, which is a noble concept. And the staff lives and breathes the ideology to the core, which is pretty impressive. They are so passionate about their work!
I had a great time with manager Harish and the naturalists who left everything behind to pursue their passion for wildlife. And I have to mention that Harish was another one from Uttarakhand.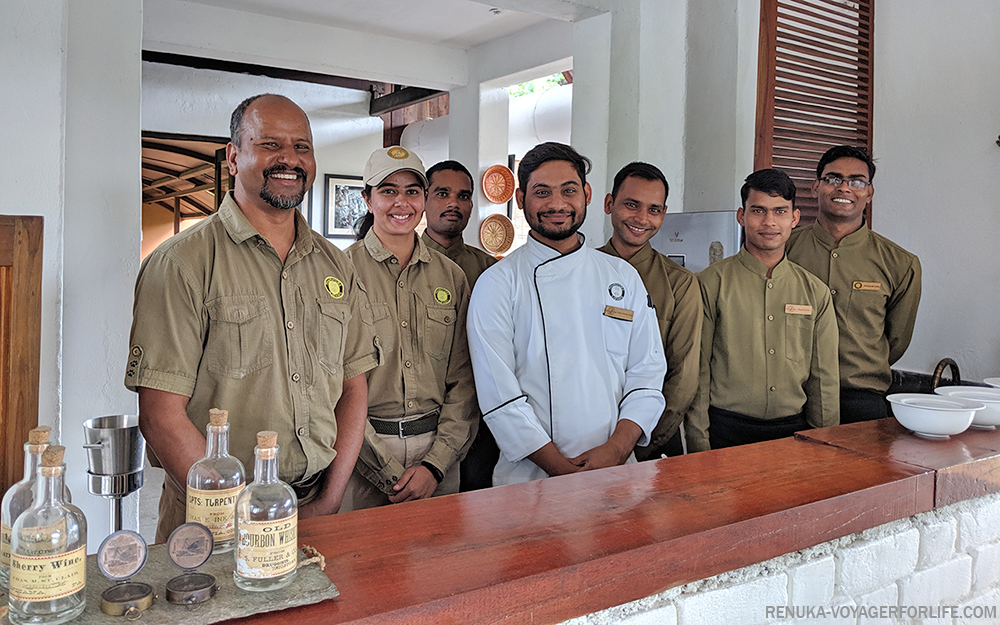 Two strangers on the street – Adelaide.
The joy of meeting strangers on the street! One of the things I enjoy doing is walking in the streets and wondering about the size of Adelaide (South Australia) I met these two lovely people who just smiled at me and radiated so much warmth. I was looking for something and they helped me with it. We talked briefly before saying goodbye.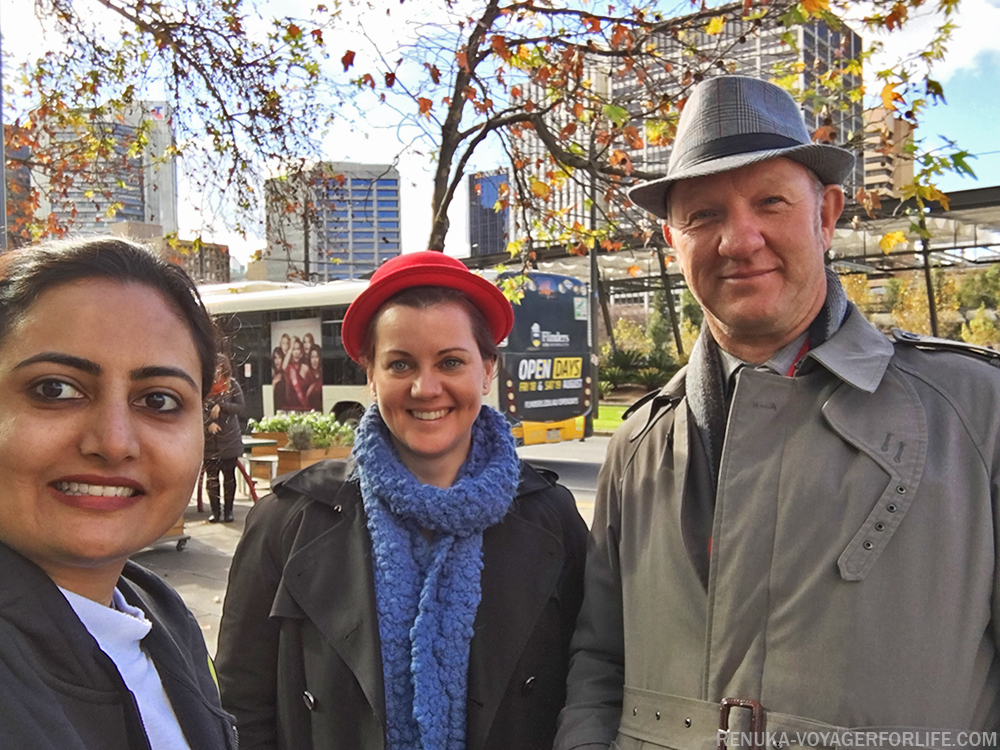 The leader, Sana and their gang of travelers – Hampi.
Sana was the first tour guide I met and with whom I had worked so closely. We understand each other immediately! She was kind enough to invite me to dinner with her tourists. It was a great evening with a crackling tête-à-tête with different people from different parts of the world – Australia, Scotland, England, Russia and Germany. They were a fun bunch and so nice.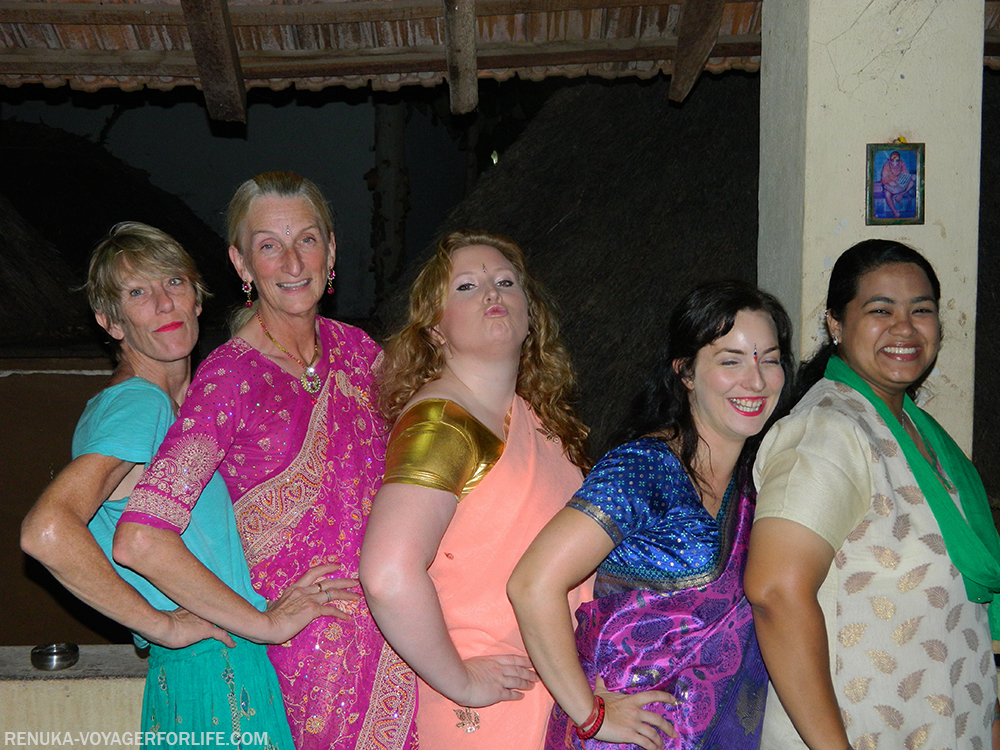 So thankful for the generous hospitality – Dandeli.
I can never forget the hospitality I received at the Pradhani Jungle Camp in Dandeli, Although the hotel was simple and my room was not very comfortable, the service and care from the staff was incredible. The way each employee served me tea / coffee and made me feel good made me so thankful.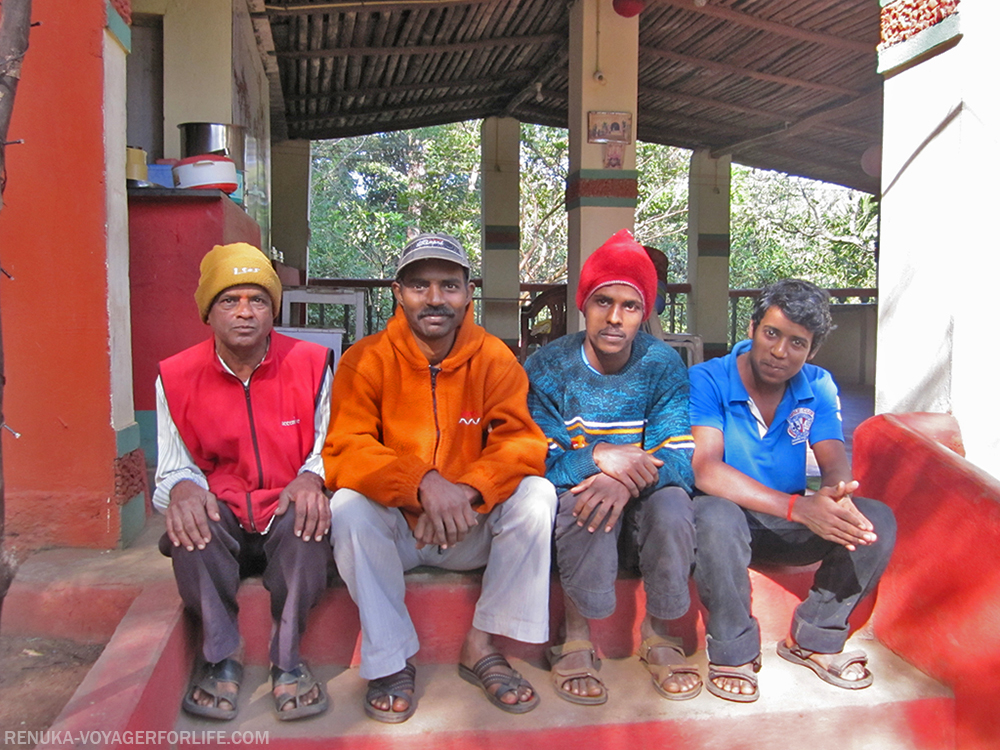 It's the little people who make your trip really great – the waiters, the kitchen staff and the drivers.
Nice Italian hospitality – Ostuni.
If you enjoy great hospitality in a foreign country, it is all the more valuable. My hosts at Masseria l'Ovile, Ostuni (southern Italy) were super friendly, nice and generous. They drove to the train station every day and picked us up there as we took trains every day to visit different cities in Puglia. And of course they rubbed us a little Italian! We learned some nice words in Italy that have stayed with us.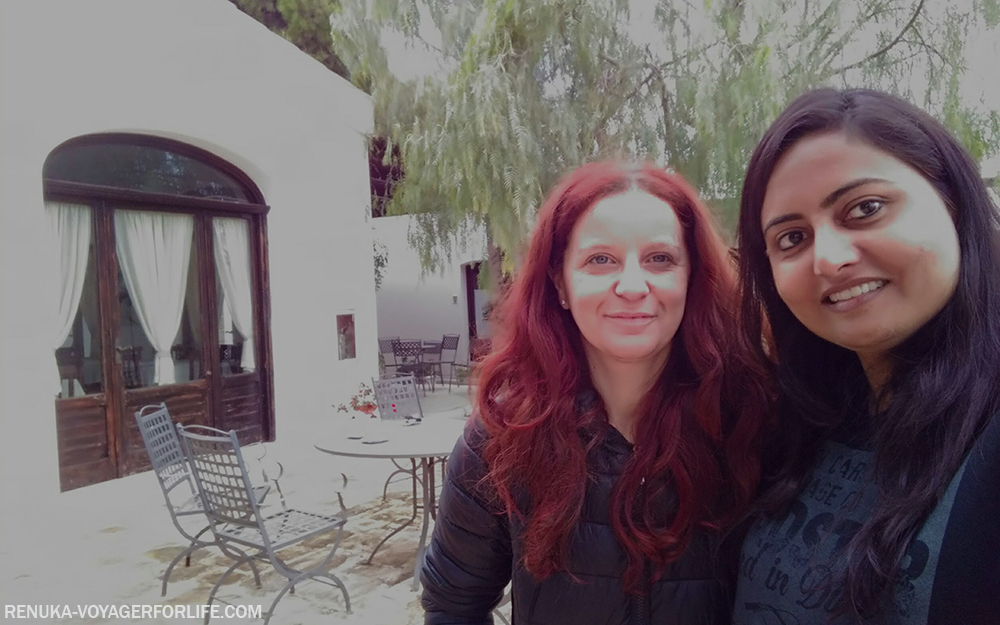 Aayi, Dhananjay and Raksha – Dehna.
Dehna (rural Maharashtra) would not have been so beautiful without these three dear people – Raksha, Dhananjay and his Aayi. I stayed at Raksha's home, was overseen by Dhananjay, and all of my meals were prepared by Aayi.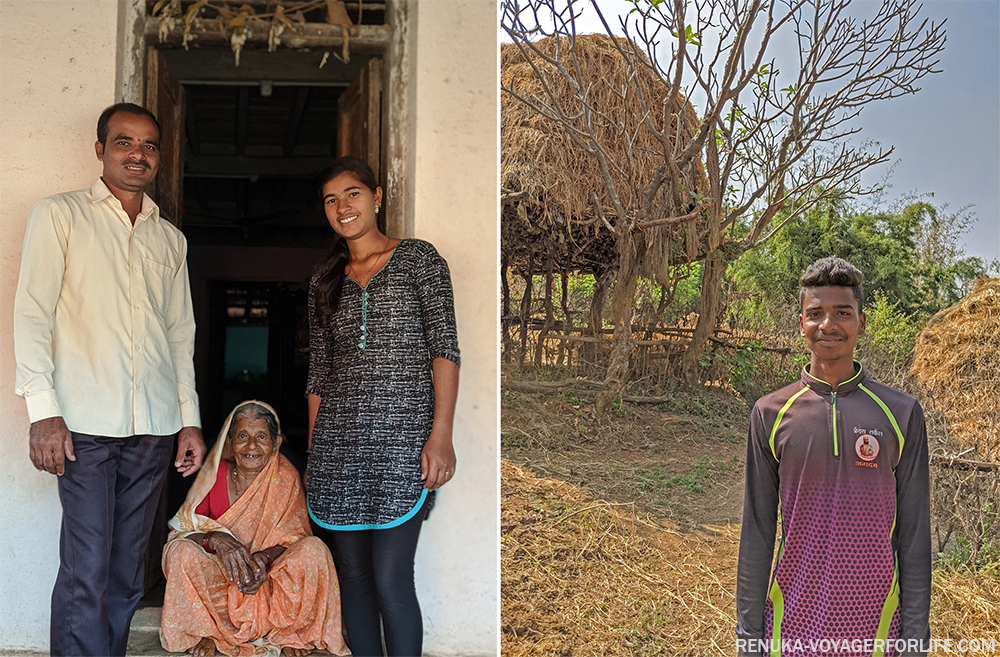 I travel for such incredible experiences – when people open their houses and hearts to you.
Do you like meeting people on your travels?
Did you like this article? Subscribe to "New Posts" right in your inbox!
Note: We are not the author of this content. For the Authentic and complete version,
Check its Original Source