For many medical practices and hospitals, improving patient experience is a never-ending process. It is difficult to reconcile the requirements associated with the operation of a doctor's office, patient care and increasing administrative costs.
However, recent technological advances have made it easier to increase patient satisfaction without resorting to time-consuming and expensive initiatives.
By empowering your patients, these innovations are changing healthcare and giving you the ability to empower patients to care for themselves more efficiently – without wasting valuable hospital resources.
Here are three simple innovations that are transforming healthcare and combining patient care and technology to improve the patient experience.
1. Allow patient access to doctor's notes
Technologies are increasingly being used in medical systems that provide patients with easy access to their doctors' medical records and create a more efficient system for the exchange of information between providers and patients.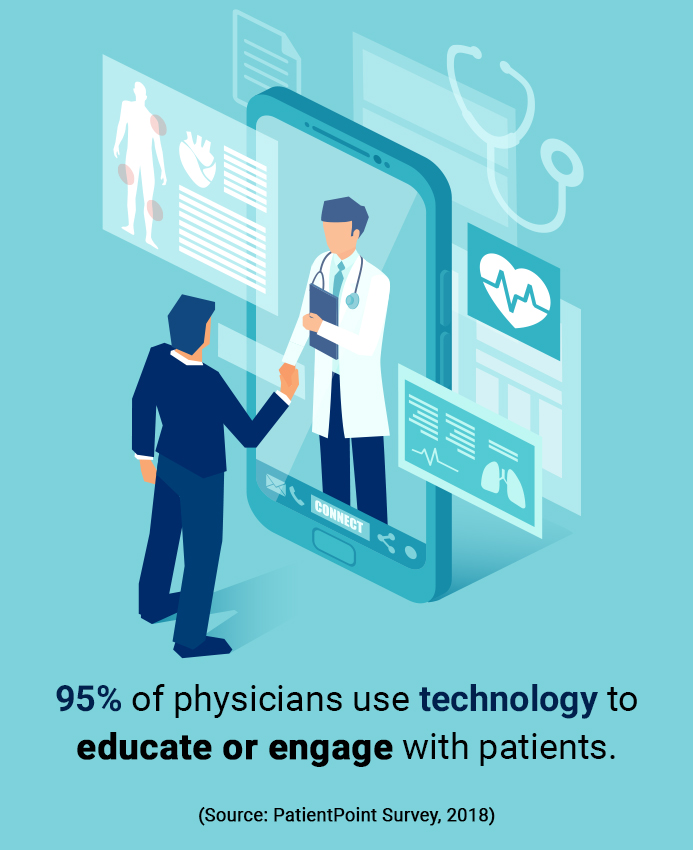 It is not uncommon for a patient to leave a doctor's office only to find that he or she has already forgotten most of what the doctor has just said. Or, as a first-time patient, they had to provide their new doctor with information they couldn't remember or didn't have on hand.

From the patient's perspective, this reduces both the quality and the effectiveness of the care that they have just received.
For a doctor, this means that their efforts are not fully realized, which affects the quality of the care offered.
Overall, the lack of access to the patient's medical history not only reduces patient satisfaction, but also the effectiveness of the entire health process.
So what can be done?
Some hospitals and small medical practices use technology to improve patient care by providing patient notes through online portals.
Patients can log into the portal, read their doctors' notes and get insights into their health.
This allows patients to share a doctor's notes with another doctor, making sharing patient information faster and easier. Now doctors can get the details of critical diagnoses directly from other doctors, rather than relying on the patient's memory.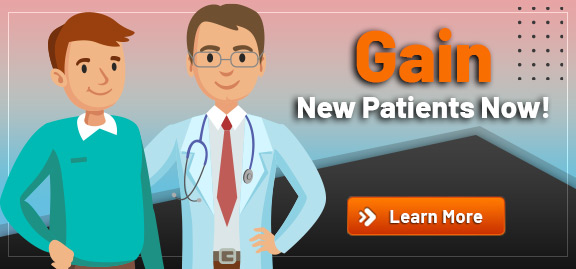 You can also use these portals to make appointments, view test results and communicate with medical staff.
As a result, the knowledge and satisfaction of patients improve thanks to the fast service that these online portals offer. In addition, patients can access this information anytime, anywhere – ideal for patients who are always on the go.
And since using online notes has no potential consequences, the number of patients reading and sharing their doctor's notes online is increasing.
By giving their patients access to medical notes through a private portal, doctors can improve the effectiveness of their care, increase patient satisfaction and enable a more convenient exchange of information with patients.
2. Enable better dietary service
Tablets can be used to capture patient medical information and nutritional needs from the EHR systems before patients choose their meals to make better nutritional choices, reduce food waste, and increase patient satisfaction.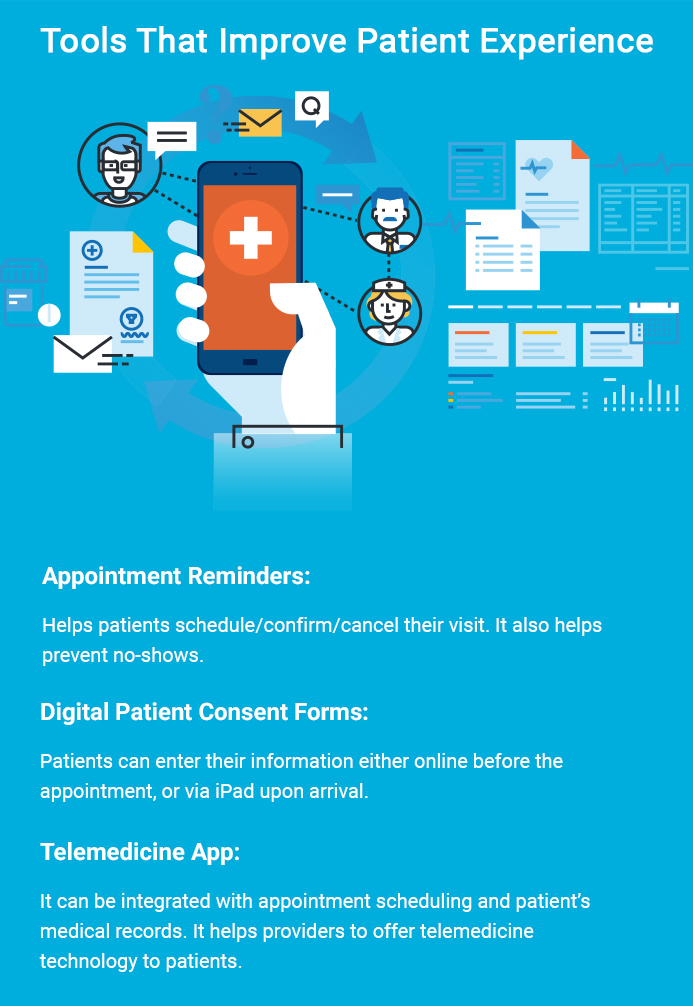 Some patients complain of poor food quality. Outdated processes mean that patients are fed meals at uncomfortable times or that there is only a limited selection of food available, which often leads to food being wasted.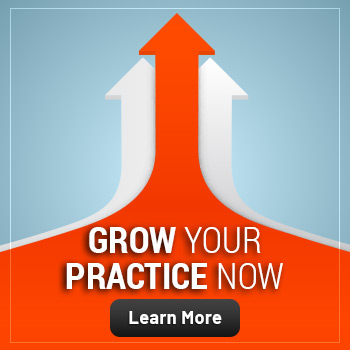 The combination of patient care and technology can change the way doctors care for their patients and improve their experience, while reducing the amount of money and labor involved in wasted food.
Some medical practices have implemented systems in which tablets are connected to the information in the patient's EHRs to provide a better and more authentic dining experience.
The tablets record dietary restrictions and enable better communication between the patient and hospital staff. These tablets can also be used to visualize a patient's eating habits, warn the patient how the diet affects their health, and confirm the patient's eating habits – all at the same time that the kitchen staff is preparing and delivering the meal ,
Not only can these changes result in your patients having more control over what they eat. They can also help you reduce food costs. Not to mention the improvement in patient experience and satisfaction.
Using technology to improve food service can dramatically improve the efficiency of your existing system. Various factors, such as patient selection and nutritional restrictions, can be monitored. Delivering what your patient wants and when he or she wants it increases patient satisfaction and reduces food waste.
3. Create comfortable rooms
The Internet of Things (IoT) can give your patients more control over their surroundings, make them feel comfortable, and give them more access to hospital information.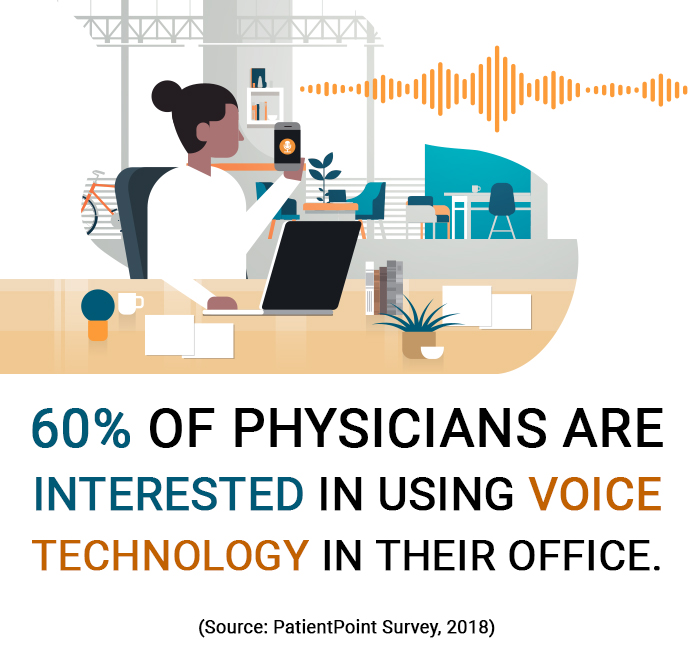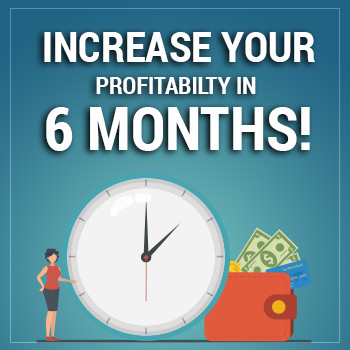 If you have been a patient in a hospital or medical facility, you agree that the stay is not always a pleasant one. This is due to the feeling of having little control over your surroundings: uncomfortable temperatures, too much noise or the fear of uncertainty that can lead to a less than ideal experience.
IoT can help doctors change this. Doctors can use the Internet of Things (IoT) to implement healthcare innovations that help improve the patient experience by making every stay as comfortable as possible.
For example, you can equip the rooms with speakers that patients can easily calibrate. This enables them to better control the noise in their rooms. Patients can also use voice-activated commands to facilitate basic tasks such as calling the assistant or changing the room temperature.
In short, instead of waiting for limited hospital staff, patients can help themselves and feel good. This gives them a sense of control that is often lacking in medical practices and helps reduce their discomfort and stress.
Using IoT to implement healthcare innovations provides voice-controlled controls that not only improve patient satisfaction and the hospital experience, but also free your medical staff from countless small requests.
Conclusion
The technology can be used in a number of ways to implement an innovative hospital design that improves and improves the patient experience.
To solve the problem of restricted access to patient medical history, doctors can use online portals to create medical notes that are easily accessible to other doctors when needed.
To improve food intake, doctors can combine tablets with EHR. Medical and dietary information can be used to filter out inappropriate food options and ensure that the patient makes an informed decision about how much and what to eat, thereby reducing food waste.
Finally, smarter spaces and other healthcare innovations can be used to put control back in the hands of patients. This allows them to refine their experience and give medical staff time to focus on patient care rather than worrying about trivial requirements.

Note: We are not the author of this content. For the Authentic and complete version,
Check its Original Source