Our last top 5 contribution from 2019: The top children's rooms. These rooms are some of our favorites, and we try to find more topics to add to our inventory each year. Let's take a look at some of the top kids' rooms we've staged this year.
# 5: Circus-Themed Bedroom – Westerville, Ohio
Elephants standing on balls, trapeze artists, big tents … all these things come to mind when you think of a circus and exactly what we wanted to integrate into our bedroom with circus motifs. This house was in contract in 8 days!
# 4: Train-Themed Bedroom – Lewis Center, Ohio
A life-size level crossing sign, the custom-made train chest from the local company Aardvark Furniture and the adorable Sleepytown sign above the bed. You can't be more charming. We had a hand in choosing the wall color, carpet, floors and window treatments to make this room glow. Other subtleties are the train blanket, a toy train and the cutest jumpsuit hanging on the hook.
# 3: Dinosaur-themed bedroom: Columbus, Ohio
Brand new this year: the dinosaur theme! We spare no expense when it comes to creating these unforgettable children's rooms. Works of art in the form of a brontosaurus and triceratops hang above the bed, dinosaur sheets and built-in accessories filled the built-in shelves of the room.
# 2: Safari Nursery – Dublin, Ohio
We are always ready for an adventure and ready to think beyond the stage. For this particular house, we had to stage a small bedroom that was connected to a master bedroom. We have already staged the popular safari theme as a children's room, but have decided to branch out a bit and set up a safari children's room. With a cot, changing table and chair, we found it perfect for a baby, especially because it is so close to the master suite. And it was a hit! This house flew from the market in 4 days.
# 1: Paris Princess-Themed Bedroom – Lewis Center, Ohio
We were ready to bring the Parisian princess theme home in this BIA Parade of Homes. The princess room is probably the most photographed and battered bedroom in this house. The fabric tulle appeared several times in this room, whether over the bed, on the dress form or as a duvet. Our goal in this room was to create an ultra feminine and beautiful room and we are so happy with the end result. Pottery Barn was generous enough to lend us the tulle skirt and the mini Eiffel Tower in the corner – the tower even lights up! Antique suitcases, a brand new vanity and an antique door with crystal knob complete this delightful bedroom. If I were a little girl again, this would be my dream bedroom!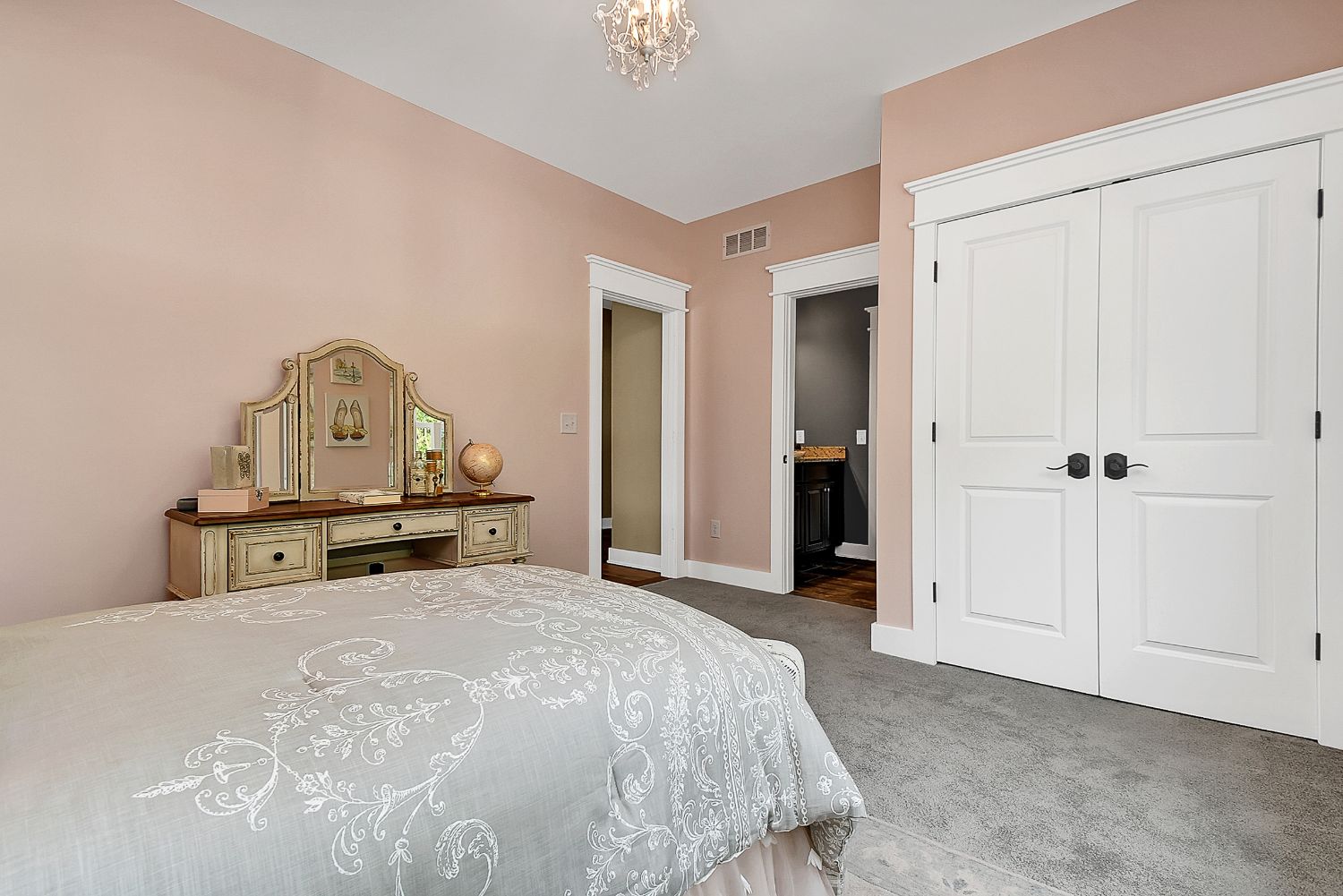 Note: We are not the author of this content. For the Authentic and complete version,
Check its Original Source