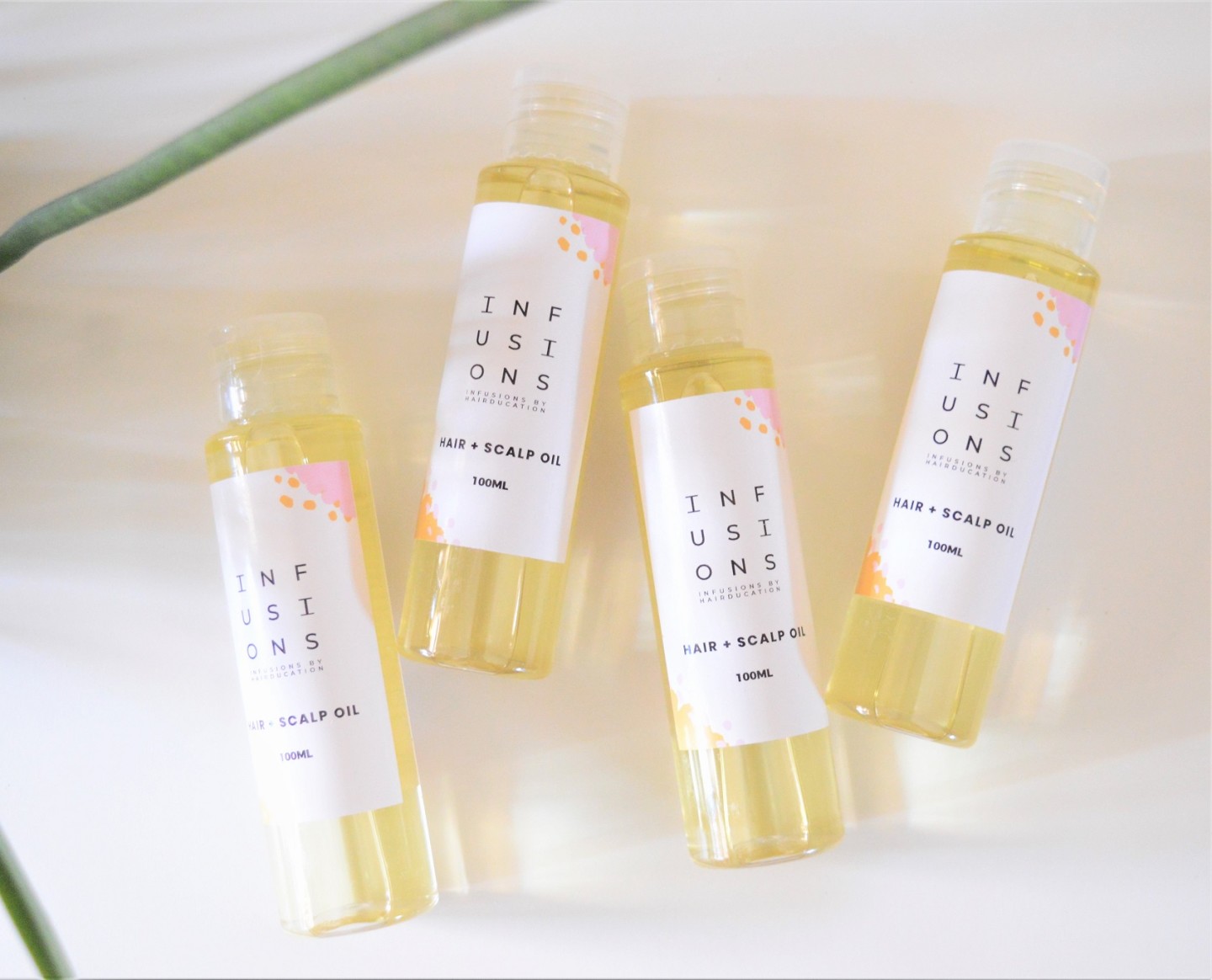 I have lost sight of the number of people who have sent me requests to buy my hair care products, to which I have always replied that I do not manufacture or sell any.
I am happy to inform you that this is changing forever since I have the Hairducation Line of hair care products, The first article to be published is the Infusions from Hairducation Hair + Scalp Oil,
So you might be thinking … just another hair oil, right? Definitely wrong !!! I decided to launch Hair + Scalp Oil first because oils are the most underestimated and misused hair care product due to their versatility and proven effectiveness in hair care.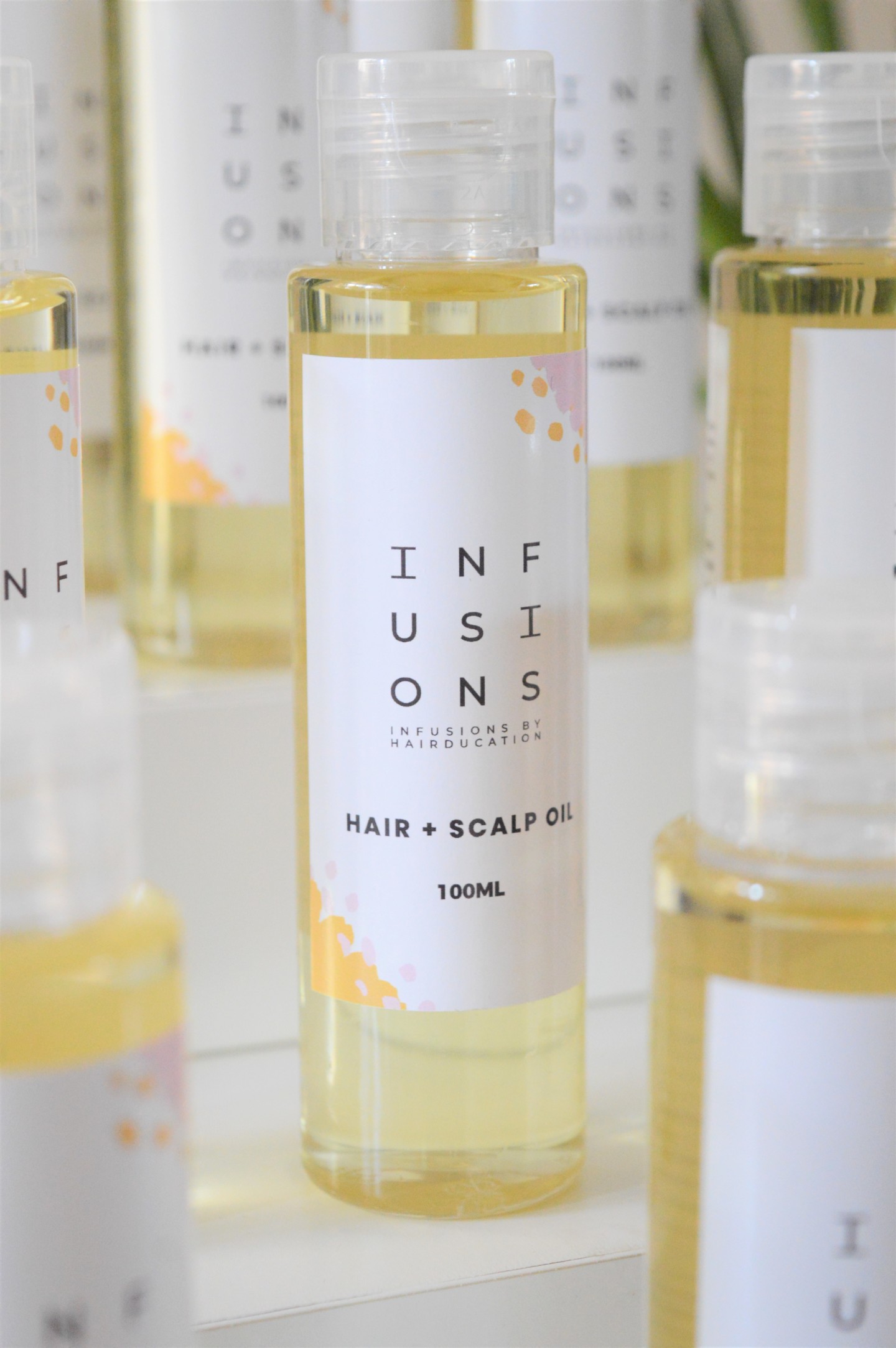 THE INFUSIONS BY HAIR EDUCATION MISSION
The aim of Hair + Scalp Oil was to create an infusion of oils that, based on proven scientific knowledge, are able and effective to meet the needs of the different layers of hair and to give benefits to the scalp.
Each ingredient in Hair + Scalp Oil has been selected, sourced and combined with the intent that the finished product can actually preserve the hair fiber, support length retention and improve scalp health without being too complicated or excessive.
To give just one example of why and how Hair + Scalp Oil benefits hair; The outer layer of hair contains lipids that make a significant contribution to keeping hair healthy and protecting the inner layer. These lipids are used up by washing, wear, chemical treatments, UV radiation, etc. This makes the hair dull, dry, rough and there is an increased risk of it being damaged. Infusions Hair & Scalp Oil is very rich in lipids found in the outer layer of hair and helps to keep the cuticles intact when applied to the hair.
The effect of this is:
Increased moisture retention, therefore less breakage
Strengthening the outer layer of hair, which makes the hair more durable
Increases the smoothness and manageability of the hair
Reduction of split ends
Helps detangle
Increases the shine and a healthy appearance.
I will share so many other benefits of Hairducation Hair + Scalp Oil infusions in due course.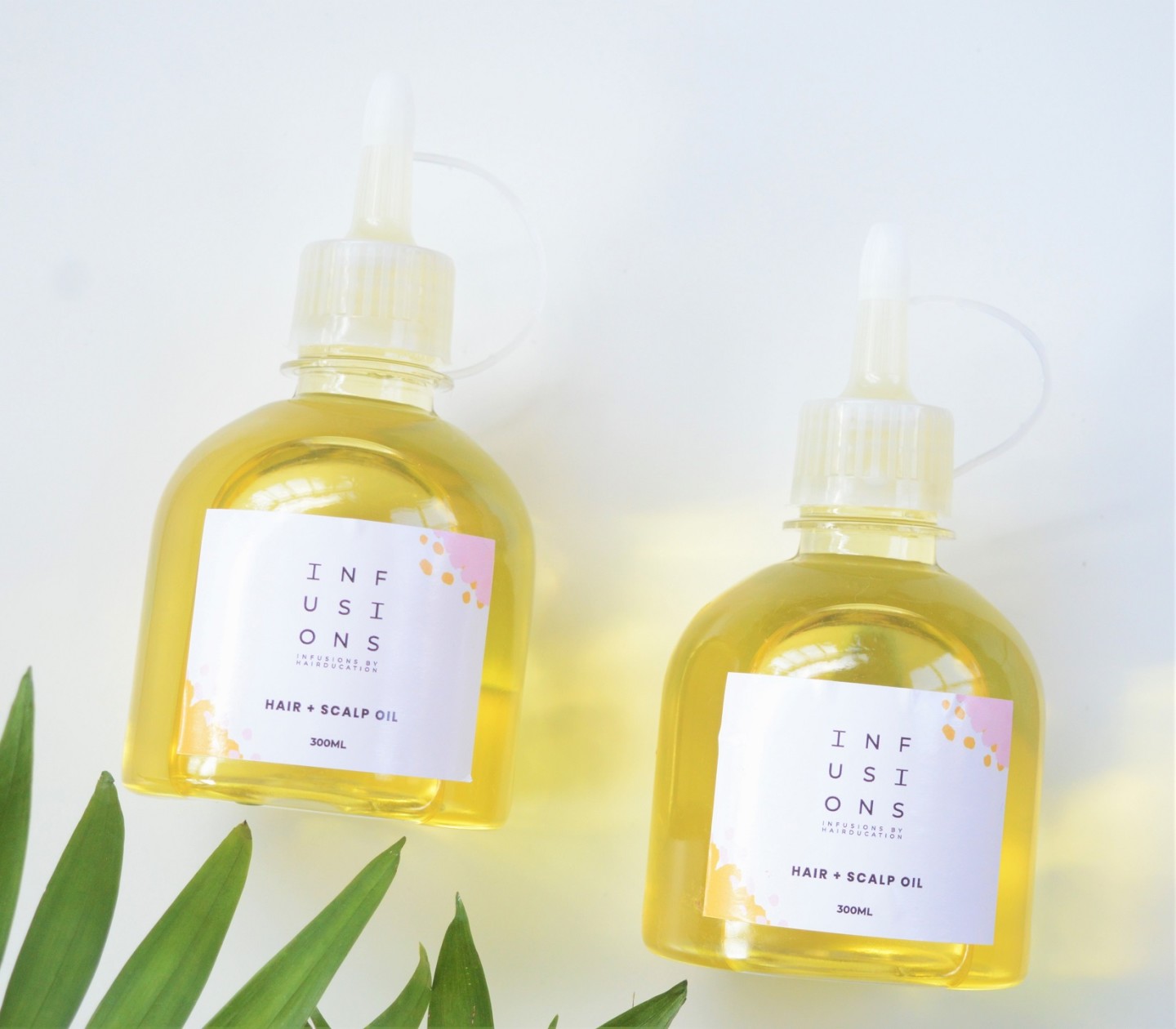 HOW TO USE
1- To maintain and protect the hair fibers;
Use it as a pre-shampoo oil treatment by applying a generous amount to the entire length of your hair an hour (or longer) before washing. This prevents hygral fatigue, a type of damage that occurs when hair is washed or when the hair is wet.
2- To stimulate hair growth and maintain and improve scalp health;
Use as a scalp massage oil once or twice a week to increase blood flow to the scalp. Only a small amount, one to two teaspoons, can be used to prevent clogging of the hair follicles. The oil is said to be a lubricant for the scalp massage, not as a "scalp fat".
3 – To avoid dryness, breakage and split ends
Use it daily as a sealant by applying a few drops to the hair after moisturizing. A water-based moisturizing leave-in product should be applied to your hair. The hair and scalp oil infusions should then be applied. This slows down how quickly the moisture evaporates from the hair fiber, and it feels soft for longer. Rub a few drops of the oil on you
4 – To increase the richness of your conditioner, strengthen the inner layers of your hair and replenish the outer layer.
Mix one or two teaspoons into your deep conditioner and apply to your hair.
ingredients

An infusion of high quality vegetable oils such as Babassu, Neem, cedarwood and lavender.
Complete ingredients on the product packaging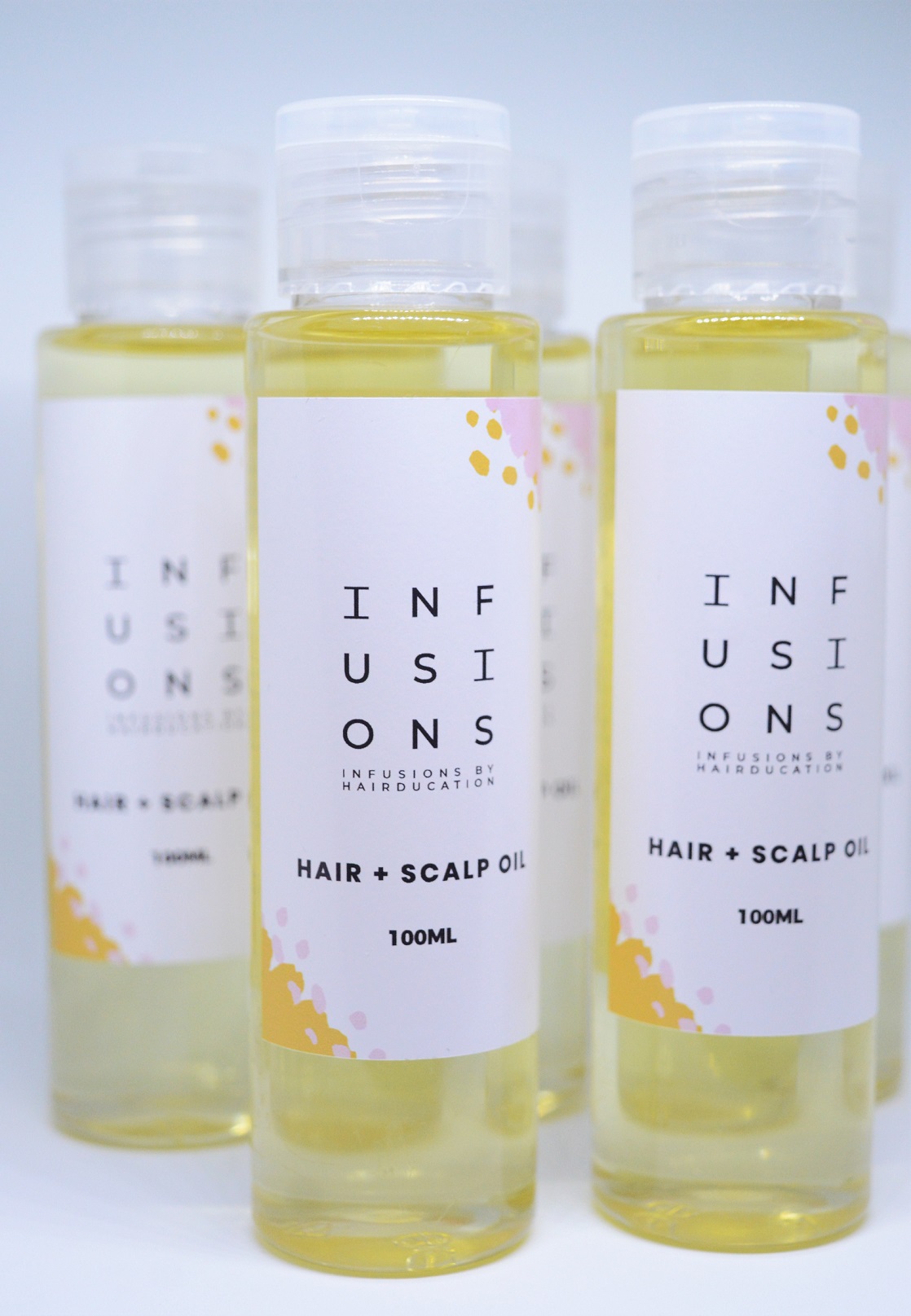 How to buy, price and shipping
Standard size (100 ml):

₦ 3,500 ($ 10 USD)


Click the link in my biography on Instagram to order or pick up at Hairitage Salon, Lennox Mall, Admiralty Way, Lekki Phase 1, Lagos, Nigeria.
Large size (300 ml):

₦ 8,000 ($ 23)


Click the link in my biography on Instagram to order or pick up at Hairitage Salon, Lennox Mall, Admiralty Way, Lekki Phase 1, Lagos, Nigeria
shipping will be national (within Nigeria) and international (UK, USA, Canada and Ghana)
The oil has received such good reviews so far and I look forward to you trying this and future products from the Infusions by Hairducation range.
x
drawer
Note: We are not the author of this content. For the Authentic and complete version,
Check its Original Source