Seoul has some of the world's most innovative kids' cafes. If you want to keep the kids busy for a few hours while you relax, look no further. Here are some of the most important.
children cafes
Children's cafés are mini-theme parks for children between the ages of 2 and 10 years. Usually they are in shopping malls. These are game rooms with spectacular themes that range from jungle themes, science and technology to ball pits and other inflatable objects, usually with many interactive elements, be they handicrafts or Legos.
Features of children's cafes
Let children run around and play while adults relax or chat in the café area. Did not you think that the "Café" is for the children?
Adult escorts usually pay a reduced / free rate.
Has nursing rooms or areas.
Most importantly, these cafes usually have separate café and relaxation areas for you, the weary parents.
season
The Playtime brand is by far the largest operator of these cafes
http://www.worldplaytime.com/KO/brand.php?part=b1
Pororo Park / Lounge
Pororo, the little penguin, is a cartoon that is available worldwide and on Youtube in multiple languages. Pororo is often referred to as the beloved "emperor" (penguin) of Korean children. For such a leader, Pororo has two theme playgrounds in Seoul.
The larger of the two houses is next to Lotte World and features performances by Pororo and his friends Petty, Rody, Loopy, shows, a small Ferris wheel, kid-friendly bumper cars, a train and two-storey upholstered game room.
The second, COEX Lounge P, is located in the COEX Mall and features small rides, mazes and a smaller play area.
Pororo Park
For Taxi / Cocoa Taxi: 뽀로로 뽀로로 키즈 카페 잠실 잠실
Google Maps location: 37.5112348, 127.0962006
Coex Lounge P
For Taxi / Cocoa Taxi: 뽀로로 뽀로로 파크 P 코엑스 코엑스
Google Maps location: 37.511300, 127.060814
Teddy Bear Zoo
Located in Lotte World Mall, this indoor playground features slides, a large ball pit with plastic bullet guns, a sandbox filled with wood chips, rides, a large interactive screen, a small trampoline park and wildlife cruises.
Yes, you read that correctly. The zoo offers motorized elephants, lions, rhinos and zebras along a short 5-minute course for the kids.
For Taxi / Cocoa Taxi: 테디 테디 주 롯데 월드 월드
Google Maps location: 37.514418, 127.105391
Kidzania
This is a "Career" theme park next to Lotte World. Part of the worldwide Kidzania franchise, a larger park targeted at an elderly population of infants aged 3 or older.
Here, children have the opportunity to participate in "adult" occupations, from making sweets or working on robotic projects to extinguishing fires and testing cars. Kidzania is a replica of a functioning economy, so children are paid for certain jobs in Kidzos, the national currency. These can be charged for spending on different stalls on child-sized credit cards.
Due to the nature of the activities and the associated instruction could a language barrier for some activities, but most kiosks are very tactile and visual, so a good time does not stand in the way of everyone.
Adults are not allowed in the activity rooms. Therefore, make sure that your child is old enough to be able to attend unattended. Large glass walls, however, ensure that you can keep an eye on the little ones at all times.
For Taxi / Cocoa Taxi: 키자 키자 서울
Google Maps location: 37.510812, 127.096782
Lotte world
In each area of ​​Lotte World, the theme park named after the Lotte World I and II complexes can not be skipped. The park is one of the largest indoor theme parks in the world and a great option for a rainy or smoggy day. It offers roller coasters, smaller kiddy rides, boat trips, gondolas and shows.
For Taxi / Cocoa Taxi: 롯데 롯데
Google Maps location: 37.5111392,127.0944904
Liliput
This wooded miniature world is decidedly less thematic than the other children's cafés, but no less fun. It features a wood upholstered climbing frame, a cypress block pit and a Lego room with a huge selection of boxes. There are 10 locations around Seoul.
For taxi / cocoa taxi: Dong 릴리펏 현대 아울렛 동대문 (Dongdaemun site)
Google Maps location: 37.568600, 127.007701
playscape
Kids clubs in this part of the city are rare, which makes this a gem. A sports-themed kids' café with a large slide in the form of a ping-pong paddle, a miniature track, a cypress block pit and a diving board. Recommended for especially active children.
For Taxi / Cocoa Taxi: 플레이 플레이 중구
Google Maps location: 37.565881, 127.007103
I like Dalki
Dalki is a cartoon character and this is her world. With a library, a baby zone for smaller children and active play areas for toddlers, the park offers a variety of experiences for all. Several locations in and around Seoul.
For Taxi / Cocoa Taxi: 딸기 딸기 좋아 타임 스퀘어 스퀘어
Google Maps location: 37.5171639, 126.9009871
Apple Kid's Club
Located in the Hyundai D-Cube City department store, this café offers bright plush dolls, blocks and balls to stimulate your child's five senses. It is especially aimed at younger toddlers and toddlers. Also offers a digital, interactive sandbox.
For Taxi / Cocoa Taxi: 애플 애플 클럽
Google Maps location: 37.5084321, 126.8865445
Sports monsters
A sports theme park with offices in the Starfield Hanam and Starfield Goyang shopping centers. This interactive play park is part of a new trend in the development of indoor theme parks around the world and features climbing walls, high wire gardens, basketball and futsal courts, a full trampoline park and labs to test your skills in baseball, handball and taekwondo as a "monster" slide. As the activities suggest, they are aimed at families of all ages, but are not aimed at older children.
Star field Hanam
For Taxi / Cocoa Taxi: 스타 스타 하남
Google Maps location: 37.5448037, 127.2067888
Star field Goyang
For Taxi / Cocoa Taxi: 스타 스타 고양
Location of Google Maps: 37.6467805, 126.8926336
season
A kids' café in Starfield Hanam with indoor sandboxes, bubbles, balls, obstacle courses, big plush blocks and a wool-bombarded jungle gym.
For Taxi / Cocoa Taxi: 스타 스타 하남
Google Maps location: 37.5448037, 127.2067888
Toy Kingdom Games
A kids' club in a huge toy shop; If you decide to leave, do not say that we did not warn you. Featuring a wildlife labyrinth, a pedal-drive racetrack, a large ball pit with slides, character costumes, full-body coloring (wear a helmet), blacklight rooms and craft workshops, adventure pavilions to try different professions and a game factory with blocks, cars and other tactile toys.
For Taxi / Cocoa Taxi: 스타 스타 고양
Location of Google Maps: 37.6467805, 126.8926336
Banpo game on the move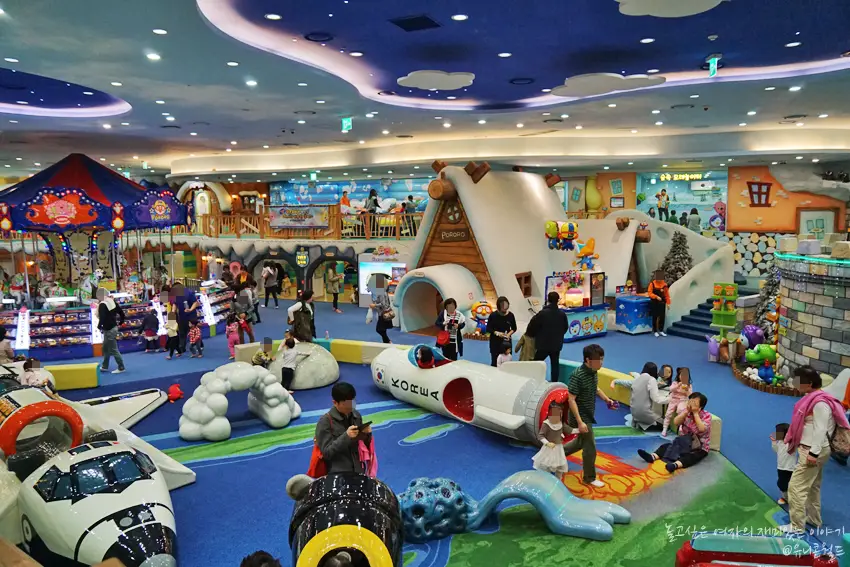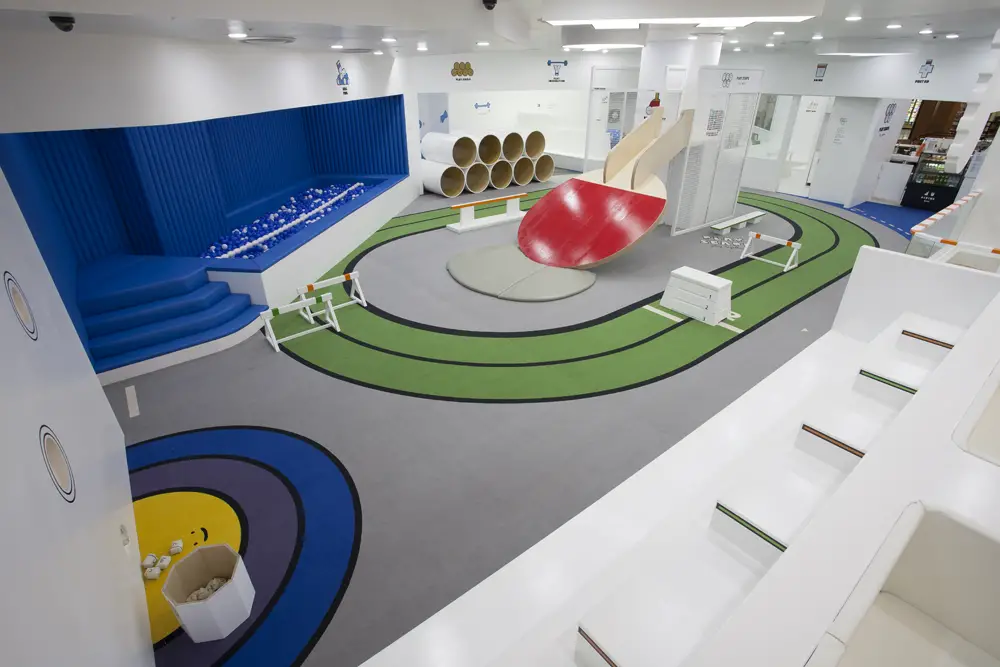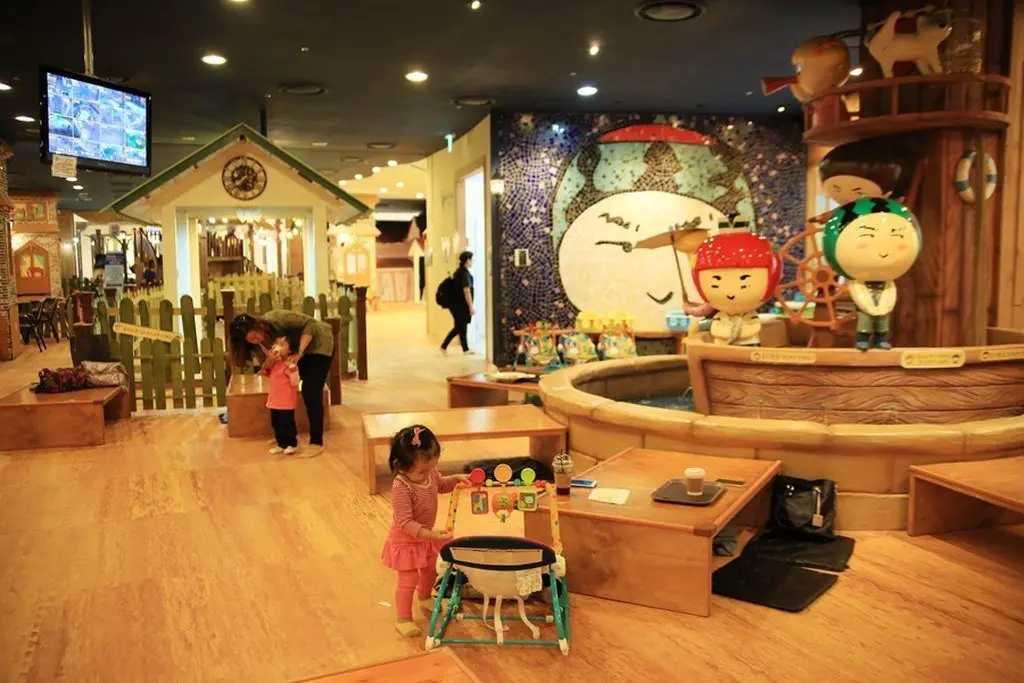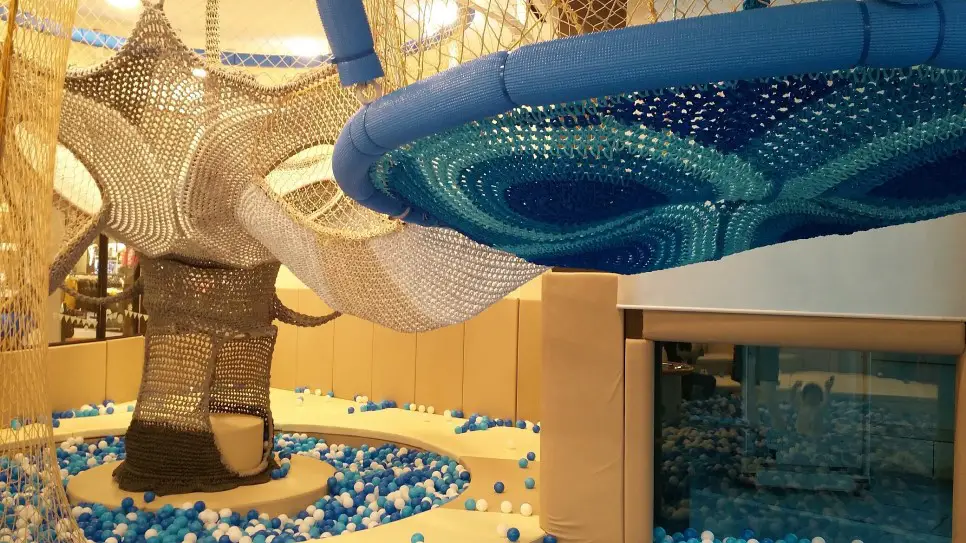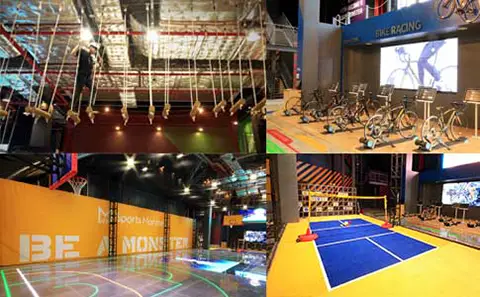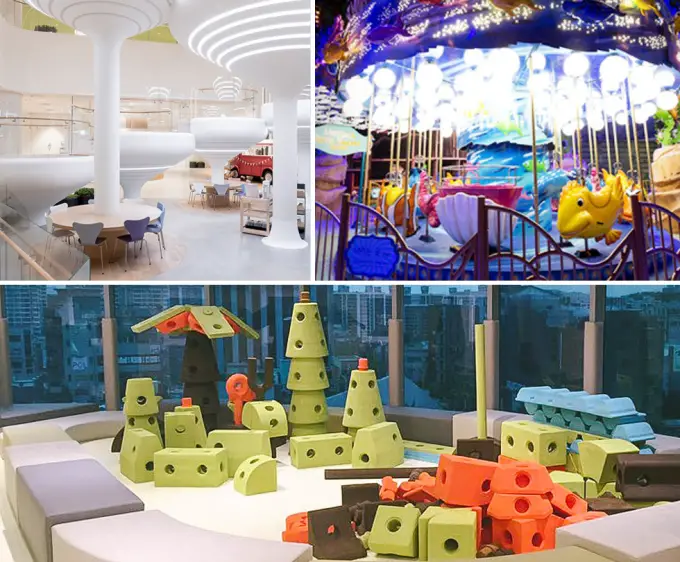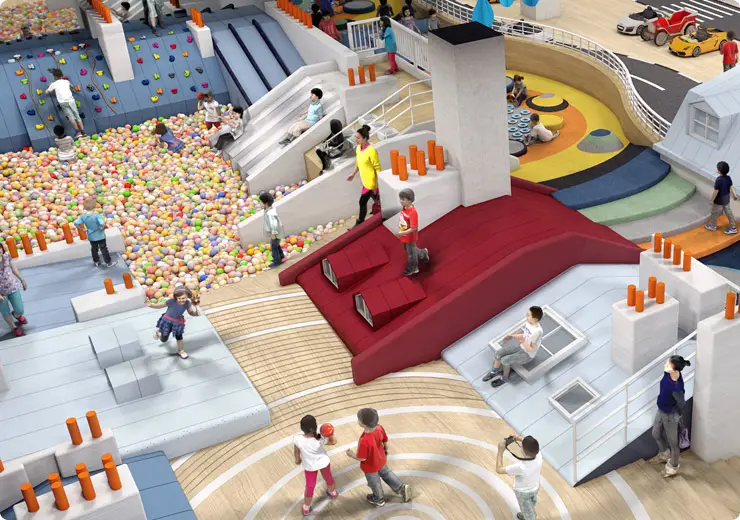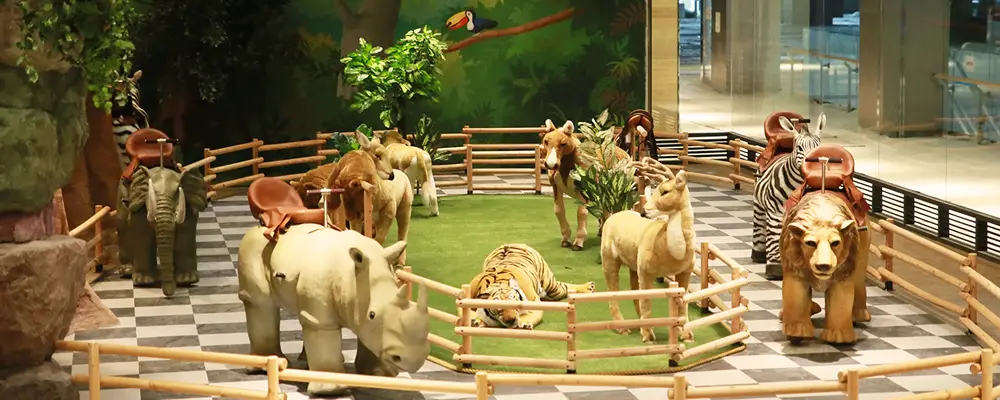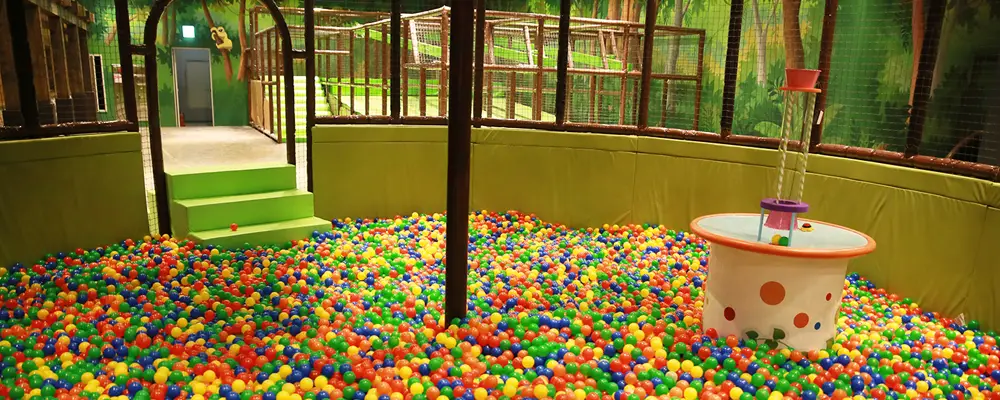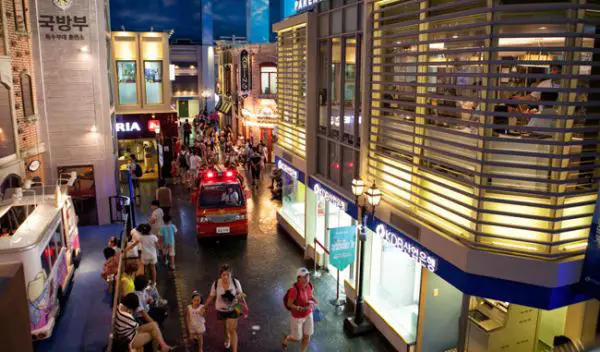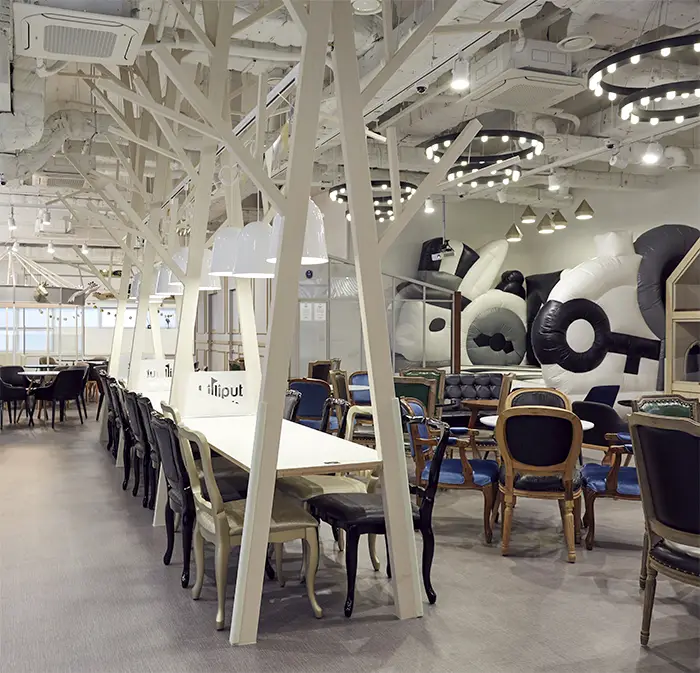 Note: We are not the author of this content. For the Authentic and complete version,
Check its Original Source