If you take the time to decorate the window boxes with greenery in late autumn, you will lay the foundations for holiday arrangements, feed the birds and provide enjoyment during the autumn and winter months. It is not difficult to learn how to decorate window boxes for autumn and winter to get a nice texture, but this guarantees visual enjoyment in every season.
This post may contain affiliate links at no extra cost to you. If you make your purchases through the links on this site, IMSL can make a small percentage for you without any direct costs. IMSL only promotes products that we use and believe in Privacy and disclosure For more information. IMSL thanks you for your support!
Nothing is more enjoyable than looking out the window on a cold and stormy day and seeing green in the outdoor window boxes. Green to be exact. Seeing a little green under the snow conjures a smile on the face of this enthusiastic gardener.
In the past a AMOUNT It took a lot of time to decorate the hangers for every season. The more labor intensive the work on the hill became, the less time was available to make my rooms pretty. How can the window boxes still be enjoyed, adapted to every "season" or every holiday, without having to start over? By building a strong foundation 🙂.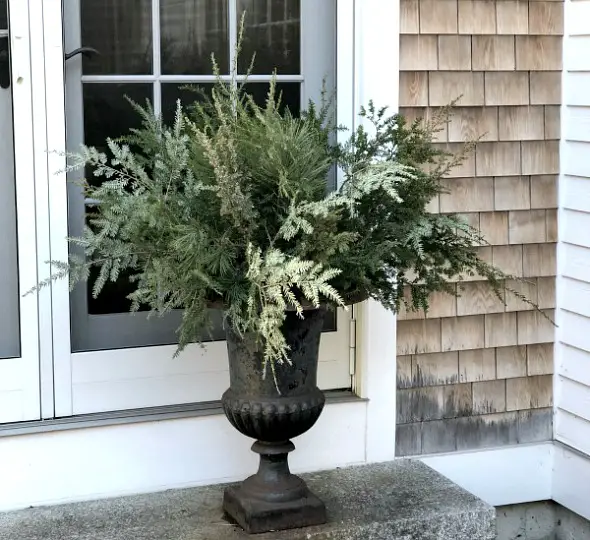 DECORATE WINDOW BOXES FOR AUTUMN AND WINTER
Decorating your window boxes, urns or containers with a green "foundation" is a great way to create a template that easily adapts to any holiday.
Autumn Theme – Add a few small mother plants, autumn miscanthus flowers, dried wheat or ornamental cabbage to turn your foundation into autumn.
Halloween – Add some ghoul to your Halloween basics for Halloween by adding spider webs, witches or maybe even one or two skeletons.
Thanksgiving – With a few simple additions of small pumpkins or pumpkins, dried flowers or seed pods and pine cones, your green foundation will be full of Thanksgiving spirit.
Christmas Nothing speaks more for the holiday spirit than a window box in the open air or an urn filled with greenery, red berries and possibly a few fairy lights.
CREATE YOUR FOUNDATION
We are fortunate that here on the hill we have access to sustainable feed for all the greens needed to create the basis for our fall and winter decorations.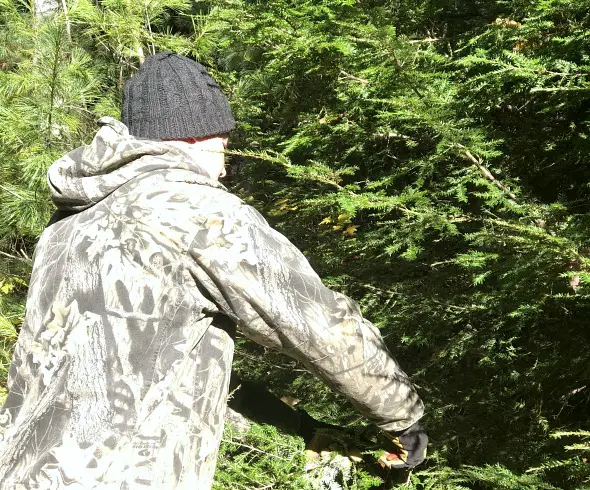 Our favorite greens for foraging? Here are some that we find in our area or that grow on our property. Many of these evergreens can be purchased at local nurseries if you have no access to sustainable feed on the ground.
hemlock – The favorite background and filler used here on the hill. The needles are full, branched and colored differently green.
jaw – Another favorite filler. This long-pined evergreen feels airy and is a wonderful filler for other evergreens and textures. Pine is a long-lasting choice with great needle retention. TOP: If you are looking for sustainable wear gloves. Pine wood causes a sticky mess that is difficult to remove from the hands.
holly – Classic dark green or colorful leaves with red berries form a wonderful contrast to evergreen foundations. The leaves are prickly. Be sure to wear gloves.
boxwood – Small to medium-sized leaves make a wonderful contrast to long-needleed evergreens. The leaves turn brown and fall slightly when exposed to cold temperatures.
balsam fir – Delightful, fragrant, common component of outdoor arrangements here in NE. Balms tend to flat green with darker top and under light green.
Blautanne – An amazing addition, if you can find it (rarely it is sold) with its beautiful blue / gray color.
juniper – A favorite addition here on the hill. Easy to procure in nurseries that sell holiday green or feed sustainably. This gray-blue, sharply needled plant has wonderful berries, which are also bluish / gray, as well as a woody, uniquely colored bark.
winterberry – The natural winter berry comes from the holly family and loses its leaves in colder temperatures. Wonderful stalk berries complement your arrangements. Another favorite on the hill, if it was a good growing season and there are many. TOP: Birds are attracted to arrangements of winter berries and love to eat the berries throughout the winter 🙂.
HOW TO START DECORATING YOUR OUTDOOR WINDOW BOXES
Feed or buy your evergreens and filler supplements. Get more than you think you need. Without exception, we must undertake a second journey to gather more supplies and evergreens. Be careful and collect a lot. If you are looking for food, make sure that you have a good distance of 5 to 8 inches to the stem. This is pressed firmly into the ground to create your arrangement.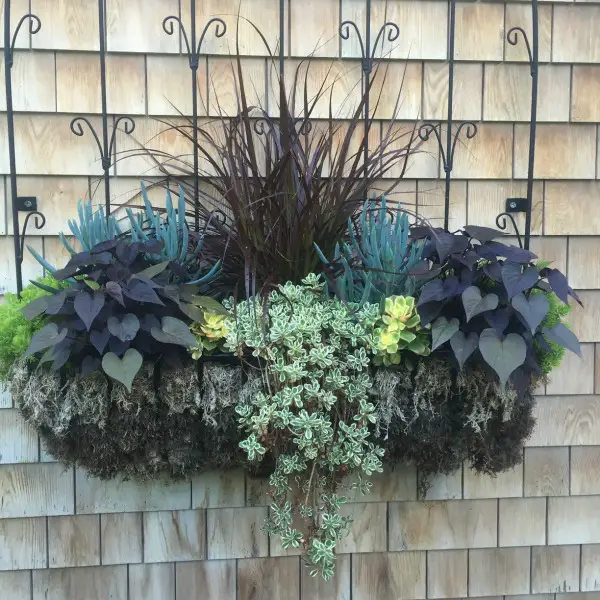 Prepare your containers by removing all plant remains from your hangers and urns. This can be a painful process if your containers stay beautiful from summer growth. Comfort yourself, if you live in a cold climate like NE, they are short-lived anyway 🙂.
Empty the container of soil with dense roots, otherwise it will be difficult to push the stalks of evergreens into the ground. Add extra soil to fill the containers so that the stems have a firm hold in the harsh winter months.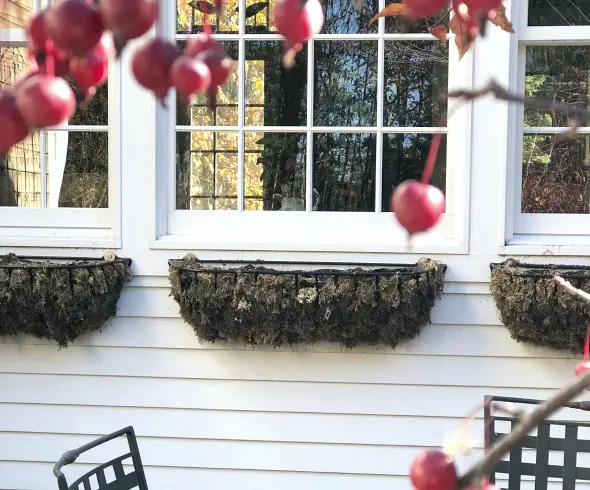 If your containers are similar, additional, sustainably harvested or purchased moss will be added at the top of the rim and filled into all areas where needed, as shown above. I like to use my leftover sphagnum moss, which I use it for Store carrots and other root vegetables for this job.
Start filling your containers. If you want to decorate exterior wall-mounted window boxes, first fill the back (near the wall) and work outward. I like to add my hemlock branches first, as shown below. Do not be afraid to bend the branches so that they get the size of the hanger.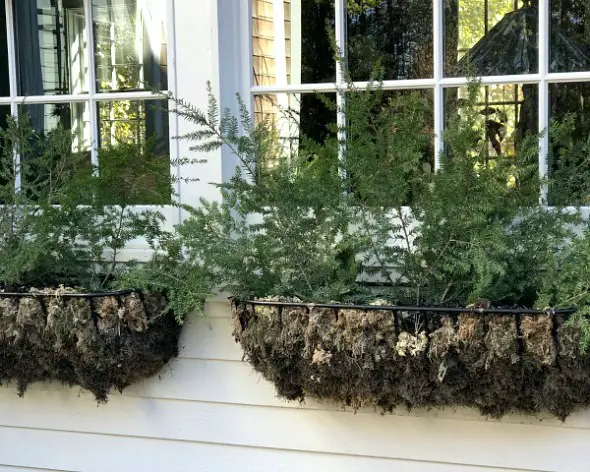 Decorate your outdoor urns a little differently, starting with a high, well-filled piece in the middle of the urn, then work your way out like the tapestries.
Start by filling and adding Hemlock and other greens to get texture and dimension. Do not be afraid to really overfill the container with evergreens. The more marry when it comes to outdoor hangers!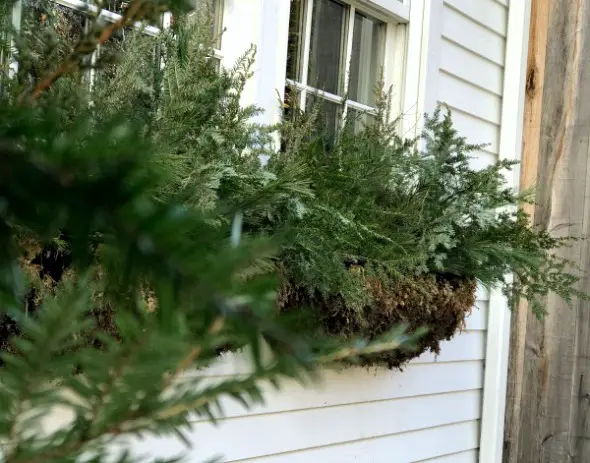 Once the containers are filled with your evergreens, start adding other additives such as juniper, winter berry or even attractively shaped sticks.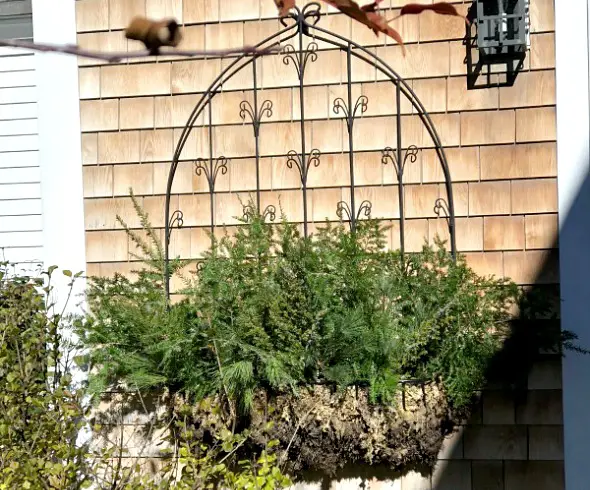 There you have it! It could not be easier to lay the groundwork for decorating your outdoor window boxes for fall and winter. Have you found time saving methods to decorate your outdoor spaces, window boxes or urns? I am glad to hear from you when you participate in the following conversation!
Follow IMSL on all social media channels for more tips, tutorials and events!
Love, Light & Laughter ~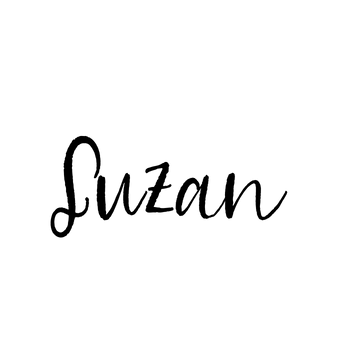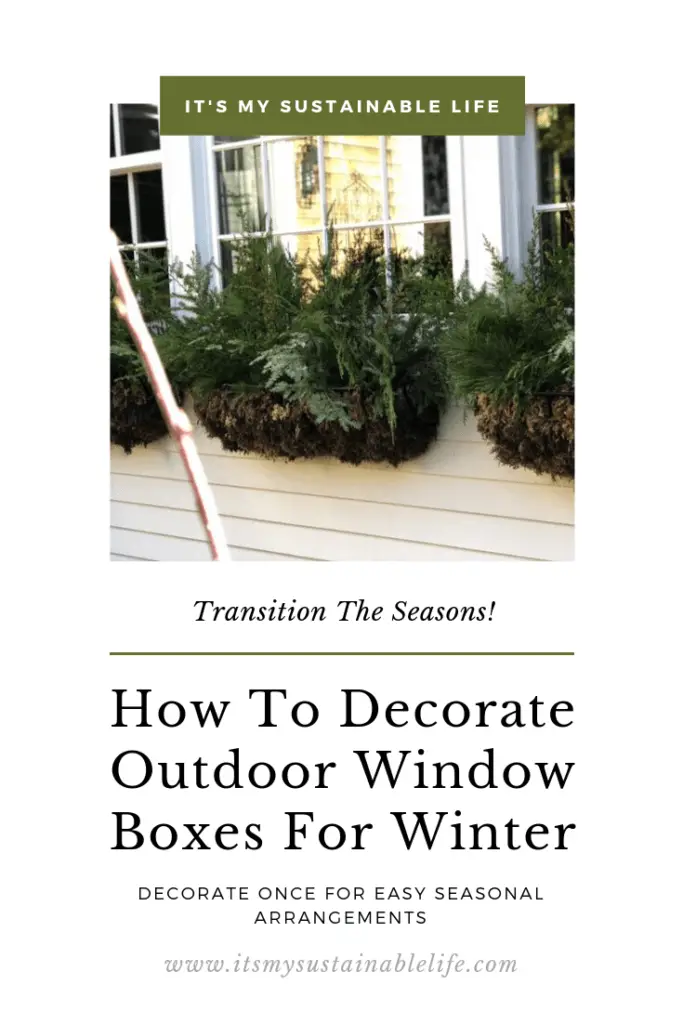 Note: We are not the author of this content. For the Authentic and complete version,
Check its Original Source