Last Real Estate & 9/11 related post today: It's somewhat ironic that New Yorkers have released it by and large after September 11th. However, changes in state and local tax deductibility (SALT) may have some impact.
About 100,000 people a year leave NYC. That's from more than 7 million people, with a simultaneous influx of people starting their careers here. It's a relatively small number, but it's increasing – doubling last year's output – is important and worth mentioning.
Yes, there is a natural migration as people retire – in the East (and parts of the Midwest), Florida, Carolina, etc .; in the west (and parts of the Midwest) towards Arizona, New Mexico and Texas.
I'm curious to see how much of this shift is demographic and how much has to do with business and taxes.
Every day more people leave NYC than any other city in the US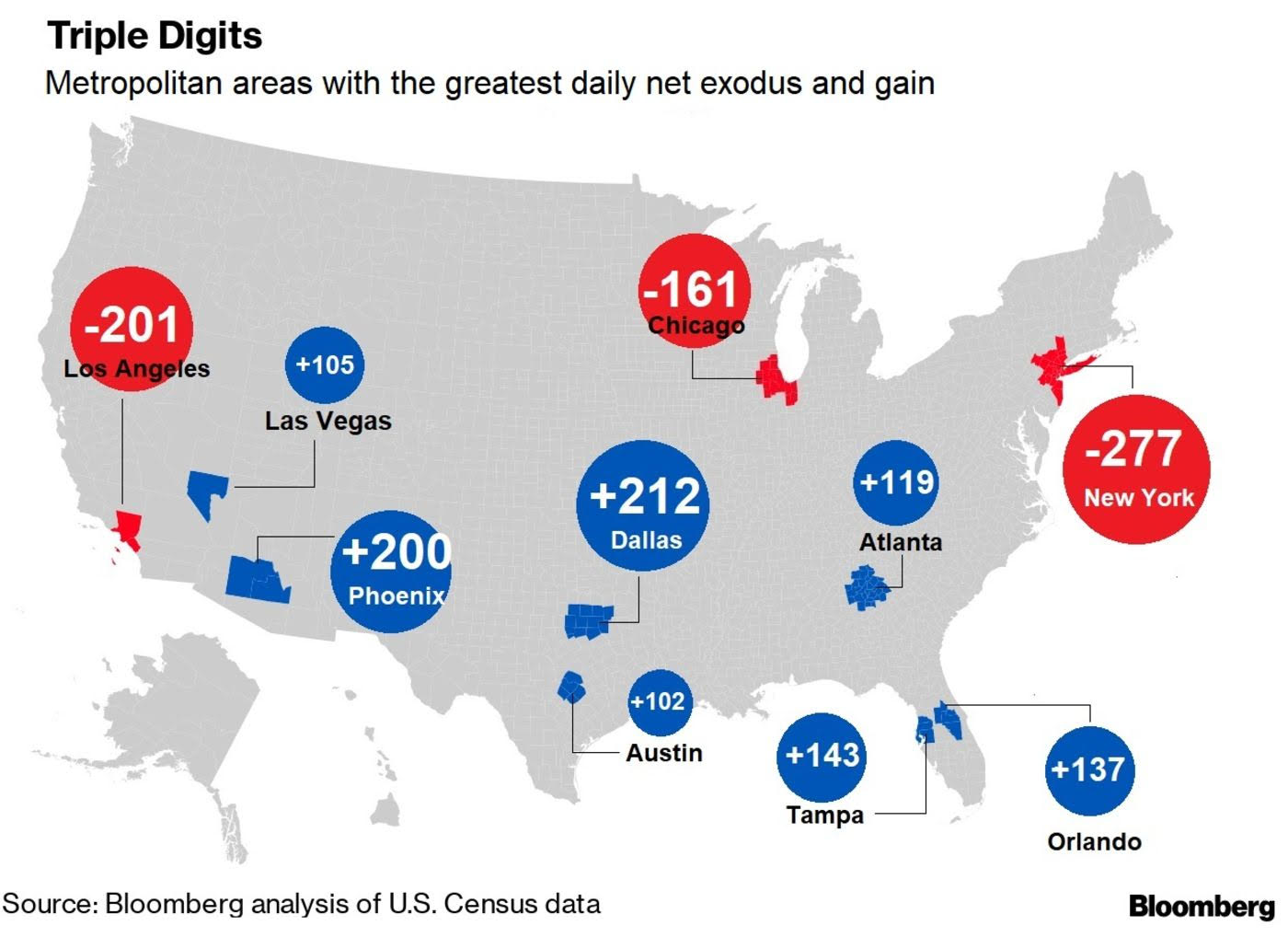 Source: Bloomberg

Note: We are not the author of this content. For the Authentic and complete version,
Check its Original Source