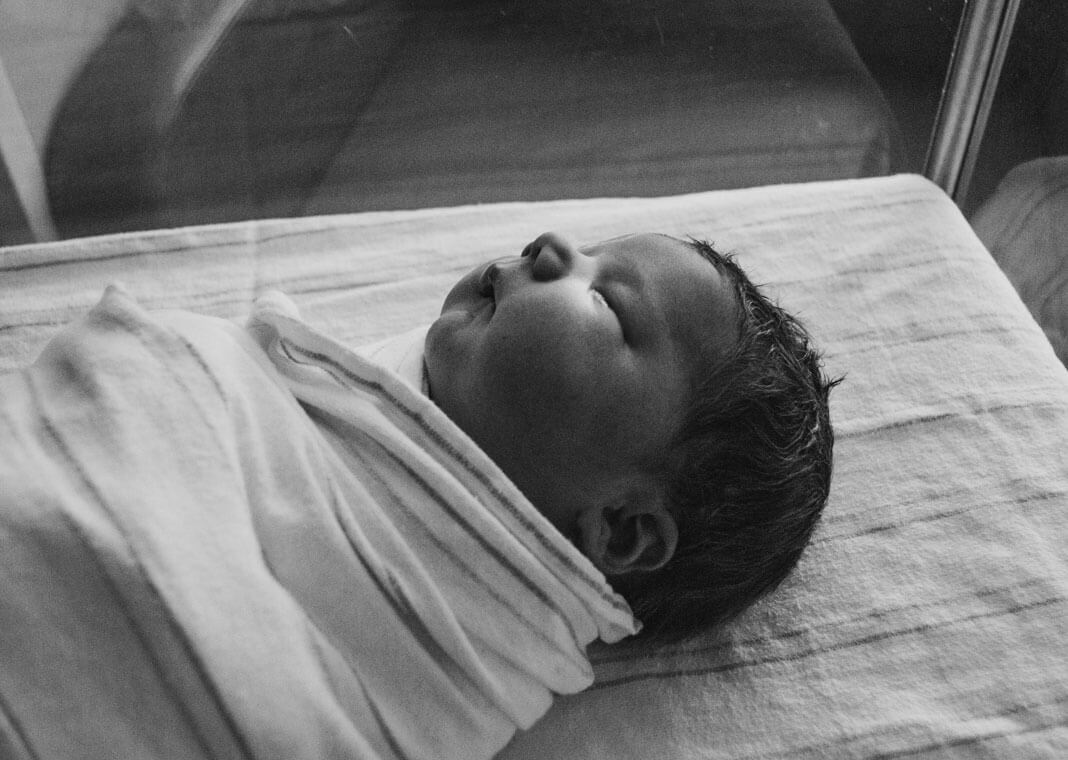 As a volunteer on call, I spent some evenings in a mother-baby unit with a wife whose child was less than a day old. Her family was too far away to be physically present. We volunteers offered patient advocacy and above all maternal love around the clock.
I sat from 8 to 10 pm. while Mother was nursing, dozing and watching what seemed to be a thousand measurements and tests on her newborn. After a hectic day, I was too tired to do much. I used the Rosary to hold my hands and the mantra-like Ave Maria to focus on God in the midst of distractions.
I prayed five joyful secretsand my thoughts wandered to someone who told me these are the secrets of unexpected guests: first an angel arrives unexpectedly (1); then John the Baptist jumps in Elizabeth's body at his first cognition of Jesus (2). Who would expect shepherds and kings to visit a newborn (3)? Then two old people appear to represent Jesus in the temple (4). I'm sure the religious leaders never expected a 12-year-old to teach she (5).
And here I was, an unexpected guest in this hospital, who alone supported an exhausted mother.
After completing the traditional Joyful Mysteries, I wanted to continue unobtrusively while the activities revolved around mother, baby, and nurses. I assume that Mary and Joseph experienced many joys in addition to those we traditionally use. With my imagination, I reflected on these happy scenes:
A sixth joyful puzzle: Mary makes baby clothes.
An Egyptian woman says: "This poor little family! I am so blessed that I can host her. I gave Mary some of my old clothes that are no longer fashionable here in Egypt. And this resourceful mother turns her into adorable outfits for her little boy. Who taught them to sew so well? She does not have a penny in the world, but she is full of peace and love that I would take all my wealth and possessions. "
A seventh happy riddle: Mary joins a group of young mothers.
Another woman explains: "A group of us with babies under the age of two meet to talk about how we can be excellent parents and courageous women for our families. We pray in our own way and discuss our special gifts to help and support our families through friendliness, quiet service and listening. Then I like to show Mary some Egyptian recipes. "
An eighth happy riddle: Joseph gets the garbage out.
"Our friendly hosts did not have to remind me to do the housework," says Joseph. "I try not to worry about Mary and Jesus, taking out the trash calms my mind, what other activities can I do to make life easier for others?"
A ninth joyful riddle: Joseph meets some traveling Hebrews.
Joseph continues: "How happy they have invited Mary, Jesus and me to return to Israel with them! Well, not really happy. It is God's generous and provident action. Why am I ever wasting my energy worryingly? God cares. Now we hear that Herodes is dead and we can finally return to our homeland. It is time to say goodbye to these foreigners who have generously received us in recent months. I will feel safe with a group. Thank you, Lord of hosts, for once more taking care of it! "
When my shift was over, I put the rosary away, kissed mother and baby, and softly closed the door behind me. I left the hospital and wondered what other secrets I might consider, how Jesus cried for Mary and one night, Joseph bathed his son and much more.
What joyful secrets Your Understanding?
Photo of Kelly Sikkema on splash up,
Note: We are not the author of this content. For the Authentic and complete version,
Check its Original Source