Before you go! Share this content on any social media platform

Disclaimer: I recommend that people with unstable mentality, children and pregnant women refrain from reading. For sad.
We have such state events that are of a sign-time nature. All kinds of addresses, press conferences, declarations of forthcoming actions, "May decrees" and other indicators of how we are governed. Not everyday small shu-shu, but such strategic appeals to the people, which should light the way for years. Well, where we are, and where the plans "for years" are you know without me, if you have lived in Russia for at least 10 years. But with the course of development of the country, things get worse and worse.
There is simply no development course or economic strategy in our country. There is no strategy as a phenomenon. I even want to criticize something, offer opportunities for improvement, measure efficiency or inefficiency … but there is nothing.
Economic strategy is a very simple thing that anyone can understand, who knows what a household and personal budget are. The three main issues underlying any economic strategy are: how to make money, how to spend it to achieve any goals. Everything. This is all the economic theory that you need to know to be a strategist.
On a state scale, the idea of ​​"earn / spend / goal" looks much more complicated, but the essence is unchanged. And if you are told about digitalization, optimization, inflation, "national jurisdiction", mortgage rates and at the same time "mortgage holidays", then most likely you will just be brainwashed to distract from the three aforementioned questions, the answers to which are not.
One and a half hours of the next Putin's speech by V.V. before the Federation Council, I did not listen, read the transcript. The message was supposed to be focused on questions of "our internal social and economic development." 9795 words. Of these thousands of words, almost 18% were devoted to how we want peace and what kind of weapons we will protect this world.
All the rest is a few bread crumbs on the "social sphere" and some dream projects, for which there are neither calculations, nor financing, nor measures of success, nor responsibility for execution. Another monologue in the void. Another volume in "GDP. A complete collection of promises "(not my joke, respect to an unknown author).
Everything is so obviously bad that there is simply nothing to say.
Each line, each thesis does not hold water. Yes, and do not want. Who needs it? Everybody knows everything. Only to change nothing. Bottoms can not, the tops do not want. We are like an extinct volcano, at the top there is something else that oligarchic is boiling up in its billions, it represents a rapid development, and most of the population is already frozen with stone.
I am almost 40 years old, I have never seen such a massive depression like now. In the 90s it was bad, there was a severe systemic crisis, but a crisis is always a temporary phenomenon. The crisis you just need to survive. And with this hope, people lived and worked in the 90s, which we are now poked in the face at every opportunity. Only then we had hope, and now even it is not.
People now think of death as a way out. This is not an artistic allegory for wit, is not the decline of civilization or a tribute to the decadent fashion. This is a normal situation taken away hope. People do not make plans for the future. We have a whole layer of subculture comparing life in Russia with hell, and death with a good way out of this situation. Live to 80? What for?! It is terrible to live up to where they lead us.
It is terrible to take a mortgage and stay out of work. It is terrible to have children and think what mud they will feed in school. It is terrible to get sick and be treated in our hospitals. It is terrible to live to old age and "live" on retirement. It is terrible to look at the endless weapons that we are again doing for something. It is terrible to know that nothing has changed. Scary, scary, scary …
When too long scary, it tires. No emotion can burn for years. Fear burns into apathy. Want to take all the money? Oh, choke up. Want to make slaves? And, already we are there. Want to be intimidated by repression? Ok, we are afraid.
The final question: what leverage will you have when our fear finally dies?
Copy-paste from the Candidate of Economic Sciences, Master of Public Policy and Administration (MPPA) – Oksana Zabelina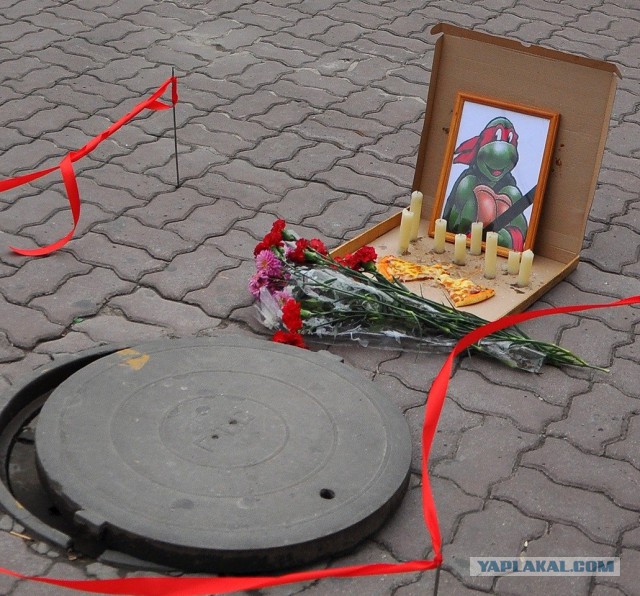 Before you go! Share this content on any social media platform

Source link