Before you go! Share this content on any social media platform

In the world there are almost no things more beautiful than these cars of the 20s and 30s. It was during these years that the love of cars came to insanity: they were worshiped as objects of worship, the most ingenious people of their time worked on their design, and winning the Grand Prix was almost as important as winning the war.
Here are 12 of the finest designs: from racing Mercedes-Benz and Porsche, to elite Bugatti and Rolls-Royce.
Rolls-Royce Phantom I Jonckheere Coupe (1925)
One of the best Phantom I models ever made. Initially, the car was supposed to be a simple cabriolet, but the Belgian company Jonckheere Carrossiers turned it into an Art Deco masterpiece.
A curious fact: in the 30s this car was covered in gold and carried around the USA as a kind of joker. Tens of thousands of Americans came to see the "golden car" – in general, precious metals paid off.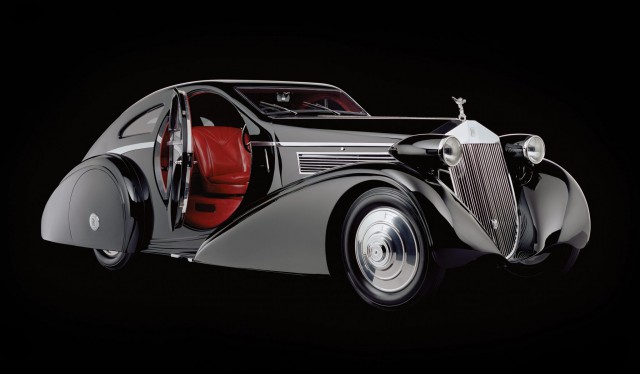 Before you go! Share this content on any social media platform

Source link