Before you go! Share this content on any social media platform

An unexpected turnaround in the case of the death of a 3-year-old girl in Kirov: more than a thousand doctors wrote resignations and thus defended the head of the children's clinic, detained by the Kirov investigation committee. The head of the polyclinic and many users of social networks support it, assessing the detention of a woman only as a "lawlessness" by the siloviki.
Recall, on February 27, the investigative committee of the Kirov region, investigating the death of the girl, who for a week left her mother without food and water, opened a criminal case under art. 293 of the Criminal Code (negligence) in respect of unidentified persons from the system of prevention and health. At the same time, as noted by the investigating committee, the conditions in which the 21-year-old Maria raised her child did not arouse suspicion among the district police officer or the inspector of traffic police. And the "guilty" began to search among physicians.
As a result, on February 27, in accordance with articles 91-92 of the Criminal Procedure Code of the Russian Federation, investigators detained the head of a polyclinic, where they were to observe the dead girl. After the publication of the video of the detention of the head, in which the woman is visibly handcuffed and taken away, many users of social networks sided with the detainee. It became clear: on the site of the head there can be any. Doubt Kirov and in the chosen measure of restraint – arrest.
Apparently, they understand the absurdity of the situation and health care workers. As it became known, the mass protest of Kirov physicians was a reaction to the arrest of a colleague: there is information that employees of seven children's clinics and a children's diagnostic center wrote resignations, which is more than a thousand people.
We asked for a comment in the Ministry of Health of the region. Officially, they did not confirm, but they did not disprove the information: we are waiting for the response of the ministry in the coming hours.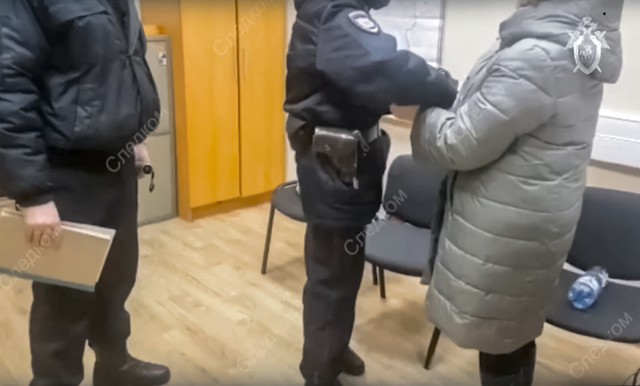 Before you go! Share this content on any social media platform

Source link