Before you go! Share this content on any social media platform

The advocates of liberalism and tolerance demonstrate – if they are given a finger, they will grab their hand off without thinking
The lower house of the French parliament, the National Assembly, has passed a law prohibiting the use of the words "father" and "mother" in educational documents. They will be replaced in the school forms by the faceless "parent 1" and "parent 2".
The terms change to the fact that parents can be of the same sex.
Changes in all that relate to the rights of persons with a non-traditional sexual orientation, occur in France just lightning fast. It should be noted that the "homosexual" problem for official Paris as such did not exist for centuries. Criminal responsibility for homosexuality was abolished there at the end of the 18th century — people with unconventional inclinations who were unheard of in those times found freedom thanks to the French Revolution.
In 2013, France was covered by large-scale protests. Hundreds of thousands of people took to the streets to express their disagreement with the initiative of the French socialists to allow same-sex marriages in the country. Society and parliament were split almost in half.
However, homosexual lobbyists did not want to hear their opponents. Thanks to their efforts, Catholic France turned the sacrament of marriage into a caricature. Same-sex unions were allowed by the National Assembly and the Senate, and a real harassment was launched against officials who did not want to form alliances contrary to nature.
Synchronously homosexuals in France were granted the right to adopt children. And now, just six years later, supporters of non-traditional relations decided to deprive all the children of the country of the right to officially consider their parents mom and dad.
Lawyers and advocates of traditional values ​​sound the alarm. But hardly anyone will hear them – ordinary residents of France, who are not representatives of well-known minorities, have already been turned by default in their own country into second-rate people.
Those who think that propaganda of this kind is harmless are greatly mistaken. A case study conducted in 2015 by the YouGov Survey Results Center in the UK showed that after the aggressive "emancipation of sexual minorities" program was launched, their number in society began to grow rapidly. Less than half of Britons aged 18–24 consider themselves to be "absolutely heterosexual". At the same time, among the people of the older age group of those – 88%.
In just two generations, British society has transformed beyond recognition. And if everything goes on like this, then there will be more …
For those who are looking for a more impressive source, right from France – Doctor of Law, member of the National Council of Universities and representative of the Association "Lawyers for Life" Od Mirkovich gave an interview to Le Figaro a source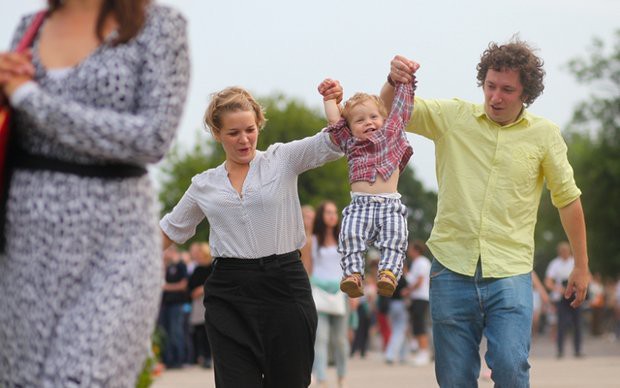 Before you go! Share this content on any social media platform

Source link