Before you go! Share this content on any social media platform

In October, I broke a mercury thermometer at home. All sources, starting with Wikipedia and ending with commentators on LiveJournal, intimidated me with slow poisoning and terrible consequences. They offered to hastily evacuate from the apartment and call the rescue team in chemical protection suits, so that they would flood everything within the radius of destruction with some kind of deactivating mixture:
After weighing all the pros and cons, I acted as befits a decent experimenter. I carried my hair to the lab to get the "before" result, waited four months and went to the lab again to get the result after.
Of course, I didn't bother to pay money to outright crooks from sites that deal with broken thermometers, or to spoil repairs. I just removed the mercury that I was able to pick out from the gaps of my PVC tile, and then I cleaned the remnants with a regular vacuum cleaner. I also did not consider it necessary to throw out the vacuum cleaner after the procedure.
At home, I spend quite a lot of time, so four months should have been enough for my body to soak through mercury vapor. Here are the results of research: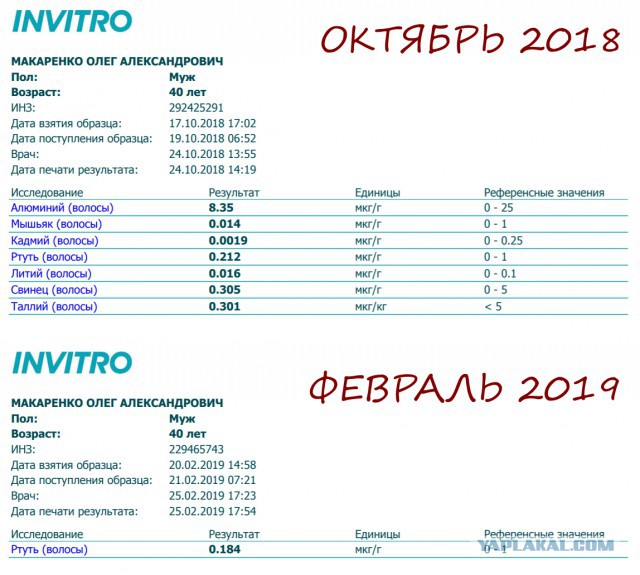 Before you go! Share this content on any social media platform

Source link