Before you go! Share this content on any social media platform

For many who were born and grew up in the 70s – 80s, there are objects "from the past." They are dear to the heart, a part of life is connected with them, and when looking at a photo with this object, pleasant memories arise. Today we recall the Soviet chandelier, which was called simply and melodiously – "Cascade", it is a chandelier with pendants.
four a photo via
During the Soviet era, the chandelier "Cascade" illuminated many apartments. Some chandeliers "from the past" still serve faithfully to their owners, which speaks of the quality of the product. Made for the ages. If you are careful, you can understand why the chandelier has such a name. It's all about the design. The chandelier was assembled on a round multi-tiered frame, on which removable plastic "crystal" design elements were suspended. It should be noted that the parts made "under the crystal", looked convincing and looked elegant. By the way, it was one of the most common models of household chandeliers in the Soviet Union. The price of the lighting device was 25 rubles, but it was extremely rare in the free market: usually the batch that reached the counters was immediately bought. It happened that the chandelier was realized through the service entrance to the "right people."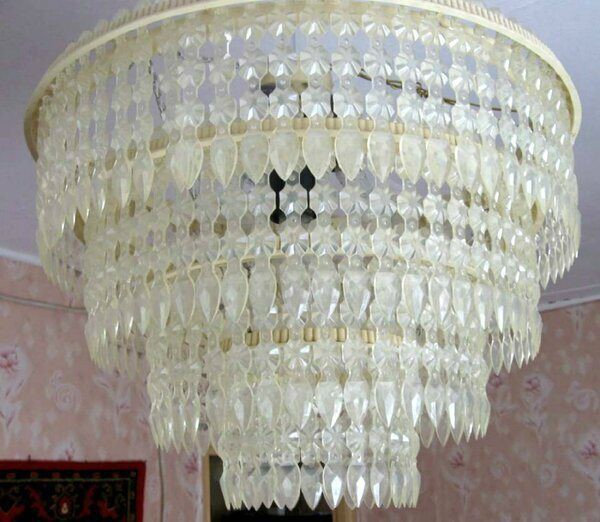 Before you go! Share this content on any social media platform

Source link