Before you go! Share this content on any social media platform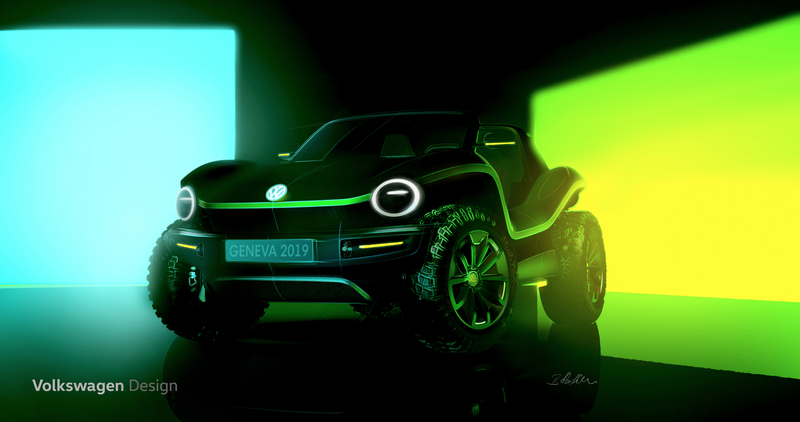 Volkswagen's announcement for a new electric dune buggy concept is absolutely entertaining and exciting, but the real news does not refer to that concept itself – it's how it was built. It's based on MEB's new modular MEB electrical platform, and for the first time in decades, Volkswagen – and, more importantly, the fact that they have something as flexible as the old Beetle chassis – seems to be a whole industry was born kits for cars and dune buggies.
I can say that because Volkswagen says it pretty well, right in their press release:
"The all-electric buggy concept is based on the vehicles that were developed in California in the 1960s. At that time, the beetle chassis served as the basis for these prams. now the MEB proves to be just as flexible …

The new MEB concept vehicle shows that this all-electric platform can not only be used for large series models. Like yesterday's Beetle chassis, MEB has the potential to facilitate the development of low volume niche vehicles.

The history of recreational vehicles and Volkswagen technology is long. From beetle convertibles and special bodies from companies such as Hebmüller and Rometsch to dune buggies such as the Meyers Manx, the Beetle chassis made possible decades of creative, individual solutions. Worldwide, around 250,000 individual vehicles were built as individual pieces or in small quantities until the 1980s. "
That's a big deal. This suggests that the MEB may possibly be the basis for "low-volume niche vehicles" such as a reborn Karmann Ghia or Thing or such dune buggies as these, or perhaps a further resurrection of the beetle. You are already planning a new Microbus, so why not?
Man, follow this better, you cowards!
For starters, this dune buggy inspired by Meyer's Manx is pretty good. Of course, Volkswagen has already been inspired by such dune buggies, such as their 2011 Buggy Up! Concept:
… but hopefully this can actually happen with the MEB platform.
The design of this MEB buggy looks damn good; It has the floating gaze over the giant wheels of a classic Manx, large, graphic headlights that strangely remind me of the wartime KdF car headlight covers, though I can not imagine that's the intention:
Besides, this thing looks really funny. It may be a long way to believe that production is possible, but of course it would be amazing if it did. The electric motors would have a great torque, and with the low battery weight in the chassis and possibly also with four-wheel drive this thing could be a considerable beach caterpillar.
I look forward to more of it when it was unveiled in Geneva in March and I'm even more curious to see if VW will leverage the potential for the MEB platform for many interesting niche cars. If so, this would mean a renaissance of Volkswagen, which I have been hoping for years.
I will try not to arouse my hopes, but it is difficult.
Before you go! Share this content on any social media platform

Source link
SOURCS: CARSCOOPS BMWBLOG MOTORAUTHORITY
CLASSICCARS MOTOR1 JALOPNIK FOURTITUDE INSIDEEVS
DUPONTREGISTRY AUTONEWS OLDCARSWEEKLY
INDIANAUTOSBLOG CARCOMPLAINTS LUXUO AUTOPARTSWAREHOUSE
HYBRIDCARS CORVETTEBLOGGER MERCEDESBLOG
VWVORTEX