Before you go! Share this content on any social media platform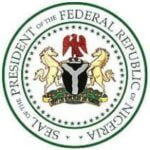 When does the BEA scholarship of the Federal Government start for 2019?? This is the question that has asked me so many people (especially those who have not been selected for the BEA 2018 scholarship). We will discuss BEA SCHOLARSHIP Here…
Now the application for 2019 BEA scholarship has started and you can apply now.
Federal Government Bilateral Education Awards (FG) The application procedures for 2019 will be updated on this page. Keep reading and keep checking for daily updates …
Application for BEA scholarship of the Federal Government (FG) for 2019
All eligible scholarship programs are listed below:
i) Undergraduate (UG) studies in Russia, Morocco, Algeria, Serbia, Hungary, Egypt, Turkey, Cuba, Ukraine, Japan and Japan
ii) postgraduate studies (PG) in Russia (for those whose first degrees were obtained in Russia), China, Hungary, Serbia, Turkey, Japan, Mexico, South Korea, etc.
NOTE: BEA PROCESSING does not charge a processing fee. CAUTION BEFORE FRAUDSTERS! "
All qualified candidates will be invited to do so:
Visit the website of the Federal Ministry of Education Here Apply now.
Read the guidelines and complete the application form online
Print out the completed application form
Submit two sets of printed application forms as scheduled at the interview site
Also read: Bea scholarship past questions and answers
NOTE / Warning: Double entries will be disqualified!
AREAS OF STUDY:
Basic Studies – Engineering, Geology, Agriculture, Science, Mathematics, Languages, Environmental Sciences, Sports, Law, Social Sciences, Biotechnology, Architecture, Medicine (very limited), etc .; and
Advanced level (Master and Doctorate) in all areas.
CRITERIA FOR THE GRANT OF BEA SCHOLARSHIP 2019
SUPPORT SCHOLARSHIP: All applicants for a bachelor's degree must have a minimum qualification of five (5) Awards (As & Bs) in the Senior Secondary School Certificate, WAEC (May / June) only in the subjects relevant to their fields of study including English language and mathematics, Certificates should not be older than two (2) years (2017 and 2018). The age limit is between 18 and 20 years.
POSTAL SERVICE SCHOLARSHIP: All applicants must have a first degree with at least the 2nd class of the upper class. Applicants who have previously received foreign awards must have completed at least two (2) years Post-qualification or employment practice in All applicants must be N.Y.S.C. The age limit is 35 years for Masters and 40 years for Ph.D.
NOTE (for all applicants):
As the BEA countries do not speak English, applicants should be prepared to complete a compulsory one-year foreign language of the chosen country, which is the standard teaching material. and
All applicants for a Hungarian scholarship must visit the website: stipenumhungaricum.hu when the appointments are over to complete their application.
Print out the completed form and bring it to the venue in addition to 2.0 above.
BEA GRANT
The total scholarship value is planned as follows:
Each of the above countries is responsible for teaching and accommodation.
While the Nigerian government is taking care of the following;
• $ 500 a month as a supplement.
• $ 250 a year for warm clothing.
• $ 200 annually for health insurance.
• $ 500 a year only for medical professionals.
• $ 1,000 annually for PG research fellowships.
• N100 000 – start for PG scholarship holders was possible
• N60 000 – Start for UG scholarship holders was possible.
PLACE OF INTERVIEW
All eligible applicants must report to the planned locations for interview their respective origin zones for proper identification (The venues are subject to change).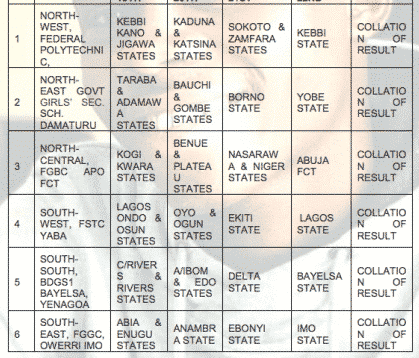 Two sets of completed application forms should be submitted to the various interview centers with the following attachments:
Two photocopies of educational certificates and certificates from previous schools in which the institute participated Originals for sifting;
Only one certificate is accepted, ie. H. The WAEC of May / June.
Two copies of the birth certificate of the National Population Commission;
Country of origin / LGA certificate, duly signed, stamped and dated;
Four (4) full size, color photographs on white background; and
Postgraduate applicants must submit academic transcripts and NYSC certificates.
NB: candidates nominated By the board will be needed Submit the following:
Certified copies of academic credentials;
Data page of the current international passport,
Specified medical reports from state hospitals; and
Police certificate where
PLEASE NOTE THAT THIS APPLICATION IS NOT NECESSARY processing fee, CAUTION BEFORE FRAUDSTERN!
Also read: Ongoing scholarships now
RECOMMENDED



A. JAMB CBT APP FOR 2019
B. WAEC APP FOR 2019 TESTING 
C. IN MY JAMB & WAEC CLASS
D. TO START YOUR BLOG
E. VIDEO TUTORIAL VIEW 



WHAT OTHERS READ


 



Get my latest updates for free
Before you go! Share this content on any social media platform

Source link
SOURCE: NIGERIASCHOOL UNN-EDU STUDENTINFOPORTAL
DAILYSCHOOLNEWS ALLSCHOOL
MYSCHOOLTRICK TOPSCHOOLNEWS SCHOOLINGS
NGSTUDENTFORUM NGSCHOLARS
BESTSCHOOLS FLASHLEARNERS SCHOLS SCHOOLINGINFO
UNILAGADMISSIONGUIDE EDUCELEB GURUNAIJA
APPLYSCHOOL DAILYCAMPUSGIST SCHOOLNEWSNGR
SOLUTIONCLASS MYCAMPUSGIST