Before you go! Share this content on any social media platform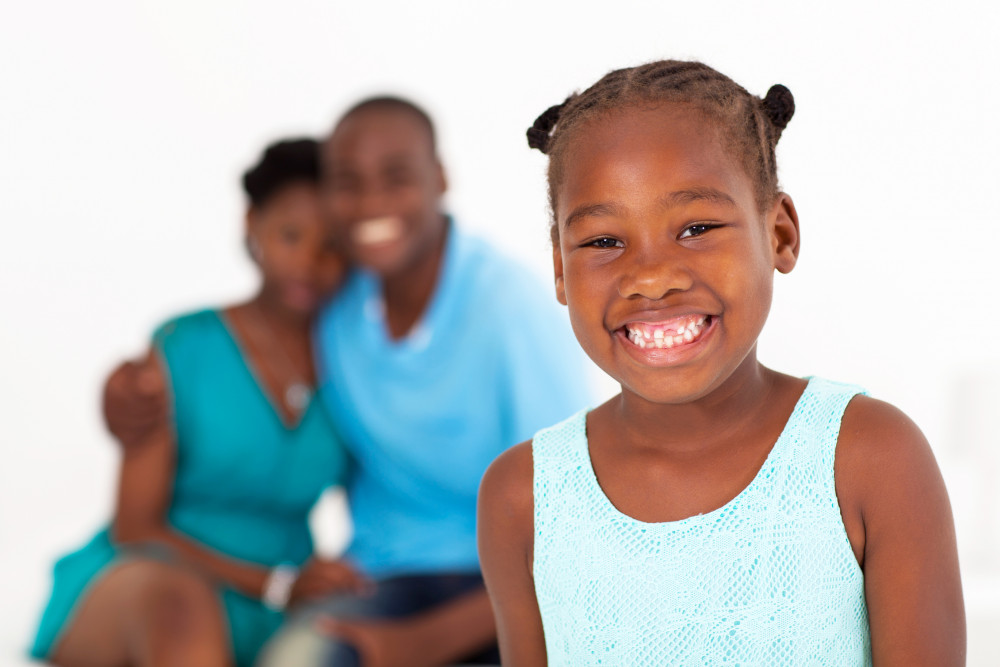 I am so sure the story of late Elizabeth Ochanya Ogbanje is still fresh in our minds. We need to process the lessons from that ugly incident and do something proactive and progressive to keep our homes safe, before the memory fades away and we move on with our lives as usual.
I think I have an idea about what we can do to keep our kids safe at home. A very simple idea, for that matter. But I can assure you, it's an audacious idea that most homes would struggle with.
Ochanya was the 13-year-old girl who was serially raped by her aunt's husband, Andrew Ogbuja, a polytechnic lecturer, and his son Victor. The duo started raping late Ochanya when she was eight years old until she died last month in Makurdi, Benue State.
She was reported to have died due to complications resulting from poorly managed Vesico Vaginal Fistula (VVF), which occurred as a result of the sexual assault on her fragile body. Efforts to bring the Ogbujas to book and ensure justice for Ochanya's family are ongoing.
But as we reflect on this unspeakable evil, perhaps it pays to get real and ask ourselves some pertinent questions, given the fact that Ochanya was raped serially by her aunt's husband and cousin, and her aunt was aware of this vile act while it lasted. But she never said a word or informed the police.
With women like this, how safe are kids in our homes? How sincere are our women – mothers and wives – in the fight to end or even prevent child sexual abuse in our homes?
Of course, we already know who the predators are, but can we push our moms to act, knowing that most of the people who got away with their acts were shielded by their wives (and moms – in the case of sons).
The reality may not have dawned on us, but the truth is: our homes aren't as safe as we are made to believe.
Just this week, a man, identified as Akin, was arraigned in a court in Ondo for raping his neighbour's 9-year-old daughter while she bled. About the same day (19 November), the police in Calabar arrested a man for allegedly raping a 7-year-old girl. The suspect was reported to have broken into the girl's home at 10 PM on the 11th of November, while her parents were away, and defiled her.
This is what we read about on a daily basis these days in Nigeria, thanks to the increased reporting of sexual assault cases. So, how about the unreported cases? These cases should worry us, since the mothers or wives of the perpetrators usually cover up those that are of incestuous nature. Feelers from the Mirabel Centre in Lagos would help attest to this ugly reality.
By the way, the Mirabel Centre is a haven for victims and survivors of rape and sexual assault. The centre has treated over 3880 sexual assault cases since it was set up in the last five years, the youngest being a four-month-old baby who was raped by her father and a 70-year-old grandmother who was raped by her son's tenant.
That's gloomy, isn't it? But it paints a picture of our homes and how unsafe they are.
On incestuous defilement, figures from the Mirabel Centre indicate that sexual assault survivors reported in 103 cases that the perpetrator was their father, in two cases a brother, and in 108 cases a family member (not spouses or siblings).
Can we then ask: as a woman, would you report your husband to the police if you caught him sexually molesting your daughter, niece or even your housemaid?
I know the usual response would be, "God forbid, not my husband, I reject it in Jesus' name."
And we can understand where that is coming from – some evil deeds are difficult to imagine happening close to home. But in the minds of a depraved, perverse predator, anything can happen.
So, just in case the devil decides to take over the mind of your husband (or son) and use his hands to unzip his trousers, and he assaults someone in your house, would you call the police and hand him over?
Why not go ahead and ask your spouse or partner right away. Say something like, "Honey, would you call the police on me if you catch me molesting our daughter or our housemaid?"
Oya, madam, please could respond to him as honestly as possible?
I asked my wife this question and, I must confess, it was a hard nut to crack for her. For close to five minutes she couldn't utter a word. She kept smiling and sighing, and then went silent. Then I took it further and said, "Imagine me on top of our daughter having sex with her," and like a molten magma, she erupted, "I will kill you, in fact, I will tear you into pieces."
"So, why did you have to wait this long to respond?"
Apparently, she was struggling with the image of me having sex with my beloved, adorable daughter, and probably thinking something would have to go wrong with my mind for that to happen. But I had to reassure her: "My dear, whether or not I'm out of my mind, any day a child tells you that I 'touched' her, please believe the child and give me the opportunity to defend myself, but, for God's sake, never doubt any child who is bold enough to come to you and say, daddy has been sexually molesting me. It's about the child, not our reputation or marriage."
Truth is, our homes are not as safe as we thought they were. And contrary to what we often assume, the enemies of our children are not far away from home. They live with us. And I strongly believe we can't fight child molesters and sexual predators if their wives and moms can't muster the nerve to hand them over to the law.
But it's going to be a tough one.
Just try to picture your husband having sex with your 13 or 14-year-old housemaid (and this happens often). That is rape by our law, but would you call in the police? How about stumbling on that your 20-year-old son (who is in his final year in the university) having sex with your house help or your sister's daughter who came over for the weekend. Would you hand him over to the police and watch as his medical or law education winds to a halt and he begins a long and tortuous journey to jail?
You'll definitely struggle or even pass out if this becomes real.
But, I tell you, if all men knew that their wives would not only report but also testify against them in court, if our boys knew that mom would hand them over to the police, maybe, just maybe, we'll see a drop in child sexual abuse and molestation. Because, most times, abused children do speak up but no one believes them.
Male sexual predators are equally as dangerous as their wives and mothers (in the case of sons) who refuse to give them up. Hence you'll observe that most of the child sexual abuse cases involving married male perpetrators were actually exposed either by neighbours, schools, churches, or when the victim spoke out. And there was a woman in the house who knew what was going on or who pretended not to know what was going on.
The few times I've been involved in cases of sexual assault and molestation involving a man and his daughter, cousin, niece or house help, his wife was aware. In fact, in one of such cases, the wife suspected her husband and sent her niece back to her poor mother. Even in cases of father-on-daughter incest, the real enemies are also naive or collaborating moms/wives.
When next you are hiring a housemaid, find out if she has been sexually molested in any of the homes she has served and you'll be shocked by their response. You will even be shocked the more when you realised that many of them would have been raped by oga or their son, and in some cases madam is aware. When they catch oga in the act or the girl reports to madam, rather than confront oga, she'll send the house help away, sometimes with pregnancy.
This is not about turning the table against the women. Not at all.
It's just to expose the fact that the home has become unsafe because we have a predatory male (or males since sons and uncles are also involved) and madam should be alert and involved in this fight, so we can start to shoot without missing, since the birds seem to have perfected the art of flying without perching.
Photo Credit: Dreamstime
Before you go! Share this content on any social media platform

Source link
SOURCE: TORI.NG TMZ.COM BELLANAIJA.COM POLITICSNGR.COM
STELLADIMOKOKORKUS.COM LINDAIKEJISBLOG.COM
WITHINNIGERIA.COM NAIJABLITZ.COM STARGIST.COM
JOELSBLOG.COM.NG YABALEFTONLINE.NG CELEBNEWS.COM
AMONPOINTTV.COM NIGERIANFINDER.COM
SAHARAREPORTERS.COM CORRECTBAE.NG LIFEHACKER.COM
PEREZHILTON.COM NIGERIATODAY.NG BAYDORZBLOGNG.COM
SPYNIGERIA.NG AUTOJOSH.COM