Before you go! Share this content on any social media platform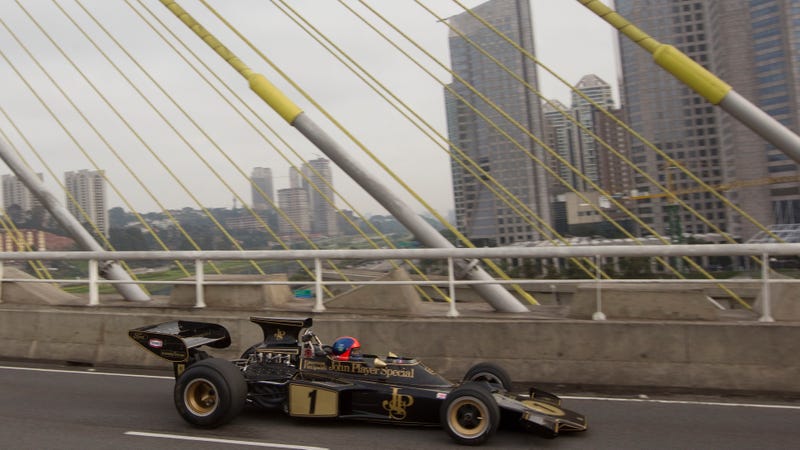 versus steering
Their true stories about good and bad things that happen in cars.
The racing season is pretty much over, guys. What's not finished yet will be at the end of the weekend, which means it's time to become nostalgic as we look at things and look back. Or ask yourself, why the hell do we even see this sport? Today, however, we will focus on the good things:
We already talked about it strange sponsorshipsI thought it was time we started talking about the good. I would like to know what your favorite experiences in recent years have been in any form of race. Fill in the comments with photos, people. I want to put in my leftover turkey coma and look at beautiful things.
In the end, it was the John Player Special sponsored lottery in F1 in the early 1970s. These cars were just standing gloriously, Black and gold are always a fantastic combination, but the sharp golden pinstripe that adorned the body was so damn beautiful that I wanted to cry because we've never seen anything so classic.
Before you go! Share this content on any social media platform

Source link
SOURCES: CARSCOOPS BMWBLOG MOTORAUTHORITY
CLASSICCARS MOTOR1 JALOPNIK FOURTITUDE INSIDEEVS
DUPONTREGISTRY AUTONEWS OLDCARSWEEKLY
INDIANAUTOSBLOG CARCOMPLAINTS LUXUO AUTOPARTSWAREHOUSE
HYBRIDCARS CORVETTEBLOGGER MERCEDESBLOG
VWVORTEX