Before you go! Share this content on any social media platform

He was killed for a long time and cruelly, he was lying unconscious for several hours in a hostel, they didn't want to call an ambulance for a long time, and the arriving doctors didn't want to take him away, but Alexey survived. Three weeks in a coma, the most complicated six-hour cranial trepanning operation and his mother Elena left alone with her misfortune in a ring of mayhem and complete indifference.
For three weeks the police did not want to start a criminal case and mutual responsibility for all those who became participants and witnesses of this terrible story.
Only public intervention and a wave of support in social networks did not allow silence of this story and drew attention to this tragedy. After three weeks, finally, opened a criminal case. The management of the hospital, where Alexei lies, after giving this story publicity, allowed his mother to come to his son not once a day, but twice and take care of him. There is a chance that the perpetrators of this atrocity will be found and punished, and Elena Dudkina and her son will not be left alone with their misfortune and will be able to get out.
This terrible story happened on October 23 in a dormitory of the Ryazan Polytechnic (construction) College, where students of the Ryazan Pedagogical College also live. I will not ship with details, but according to available data, Alexey Dudkin, a first-year student, a future teacher, stood up for the girl who was molested by a drunken company of children in the dormitory building. As a result, the guy was beaten severely for a long time, and then he was thrown unconscious to die in front of dozens of witnesses. For a long time they didn't want to call an ambulance, they hoped that he would come to terms.
The first ambulance didn't take him, did not understand the diagnosis (!!!!! the boy was unconscious !!!), the second took him and Alexey immediately began to operate, fighting for his life. Having learned about what happened his mother, for a long time she could not find out what really happened. She was first told that the young man was poisoned, then they assumed that he was injured in boxing training, but step by step she was progressing in her investigation, which was hampered in every way and is still in the way. In fact, she performed the work of the police and the investigators, who did not pay due attention to this case at the beginning. Video records have disappeared, some of the participants in this story have left Ryazan. She restored the chronology of that terrible day, found possible witnesses and their contact information, which were transferred to the UK of the Ryazan region.
On November 7, I was approached with a request to help familiar social activists in this tragedy, who began trying to knock on various doors. And for almost ten days, Elena and I are in touch every day; I am trying to reach the various offices of Ryazan authorities and law enforcement agencies from the Crimea. Thanks to everyone who responded to the call and thousands, thousands !!!! Crosses of my cry for help in FB, about this tragedy. We all together were able to get the story off the ground and we will continue to fight.
There was a chance to reach out to the truth, after my communication with the Ryazan SC, there he actively began to dig this story. Thank you very much for being there, in the UK, immediately heard a cry for help and immediately responded.
Despite the resonance of this story, in the Ryazan Regional Clinical Hospital named after Dmitrieva, where Aleksey Dudkin now lies in a coma, the heads of the doctor of this institution Inna Lebedeva did not fully understand this tragedy, to say the least. Moreover, there was discontent with the patient's mom, that if she buzzed, the guy would remain at rehabilitation in Ryazan, although the authorities promised to send him to Moscow, to the Roshal Center as far as possible. Moreover, mother herself buys some medicines, which in my opinion is just beyond the limits. She works as a primary school teacher and you know, the income is minimal. Now Elena has taken a vacation at her own expense ….
I will closely follow this story further, as I can help, but I perceived the Ryazan tragedy especially acutely after the recent drama at Kerch College.
I was able to talk with the leadership of the Ryazan Pedagogical College and friends of Alexei. The guy is very kind, helpful, involved in sports and always helped everyone. That is how he was characterized by my interlocutors, and it was he who paid for his indifference. It is clear that there is fear of publicity of this story, especially the college prepares future teachers.
The growth of violence among schoolchildren and students in educational institutions is growing, many people note this. Children have become cruel and the matter is not only in social networks and computer games. They began to grow up earlier and more rude. At the age of 16, many people smoke, drink, use drugs and almost complete lack of moral attitudes. And how much violence is there in relation to teachers who are absolutely powerless before the so-called "children"? When everybody is now discussing a teacher who arranged a beating for a schoolboy who had lost control, then here I am completely on the side of the teacher.
Our native state is completely removed from the educational process, but the fact that it is imitation and complete profanation. The role of a teacher with his beggarly salary and family in raising a future citizen is minimal, children are actually thrown to street education. Dormitories turned into dens, with the commandant for a couple of hundred rubles, you can agree on anything. And some hotheads are offering us to legalize soft drugs, prostitution, and use their hands and feet against raising the age of selling alcohol and cigarettes. Well, how so? Salvage taxis? But what about Vladimir Vladimirovich? What is your position?
At a minimum, it is necessary to introduce compulsory annual testing of pupils and students for alcohol and drugs without exception. One may lament for a very long time about this, but I personally don't see any other solution other than tightening the screws. Violence, alcohol and drug addiction – these are the three cornerstones of youth lawlessness, which began to crawl all over the place. Talking about the duty of parents to educate and answer for their children is useless. There are many dysfunctional families that make ends meet, and the contact between the older and younger generation is lost.
A special conversation about the Rosguards, which is eager to get contracts for the protection of educational institutions. You can put at least ten employees at each entrance, but you will not put at each dorm room or classroom, where there should (should be) video surveillance cameras from which the records evaporate in case of anything. Plugging holes by security forces will lead absolutely nothing, until we return to that system and the standards of education that were in the USSR and which we completely lost. The cornerstone of modern society is a teacher who must receive a good salary, be protected, cherish his status and reputation, and not participate in election campaigns, trading his conscience, throwing in for the candidate's desired power.
When they hold straight lines with the President, they annoy many, but this is the only way to shout and reach. When public organizations, bloggers and social activists are destroyed, the authorities do not understand that it destroys feedback and denies a chance to reach the truth and for the help of those "little people" who were simply beaten. We do not need meetings in the Kremlin and the Government on this issue, but concrete steps to save our young people, and this can only be done on the ground.
And further. Aleksey's mother does not ask anyone for anything, she relies only on herself. You see, this is a tragedy of an ordinary Russian person from a remote place, when nobody needs him in his trouble and only if the tragedy gets resonance, then here the system comes alive a little and starts to do at least something, a chance appears …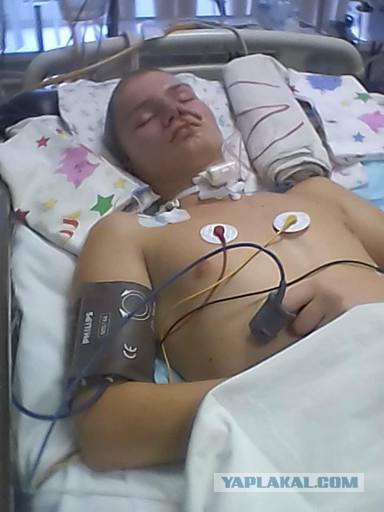 Before you go! Share this content on any social media platform

Source link