Before you go! Share this content on any social media platform

Friends, this post may not please everyone, but what I want to tell you in it should be taken as an axiom. And, as you know, the axiom does not require proof and does not tolerate other interpretations.
So, it is impossible to be late for boarding a plane. If the gate is closed and landing is over, that's all, there are no options. So this system is arranged and it does not matter who you are: the son of a deputy, the governor, I think of two of them or of a date.
Recently, in the network, it is often possible to meet angry posts of passengers who were removed from the flight by the conditional Aeroflot or Ural Airlines, although "they were only two minutes late," like this one father with wife and children.
For some reason, everyone who is late for these two minutes to land, believes that "well, what is so terrible, it's just two minutes, the plane is still standing." In fact, sending a plane into flight is a whole procedure that is clearly regulated and lasts a certain time. Strict compliance with the rules for closing the landing 20 minutes before departure was not just invented and there are specific reasons for this.
Firstly, in our time, airports are so loaded, the schedule of take-offs and landings at them is so dense that the logisticians literally count up to seconds slots for every landing and take-off plane. "Two minutes," for which the passenger was delayed closing the doors, the procedure of towing and sending the plane does not mean taking off the flight just two minutes later (the very "yes, what's so terrible?")
If the flight has a departure at 16.23 and it did not take off at that time, there is even a tight turn of takeoffs and landings of flights according to its slots. And the flight, where the passenger "just two minutes" put on takeoff when there is a free slot. And it can be in 5 minutes, maybe in 10, and maybe in 40.
As a result, these two minutes are often poured into a flight delay, for example, for half an hour, delaying the following flights of this side (remember the announcement: "Departure of your flight is delayed due to late arrival of the vessel"?), Delay or hassle for passengers who have short connections or who may be late on their train or even unrelated flight, which no one compensates for them.
Therefore, strict adherence to the rules and timing of landing is one of the most important factors in ensuring that the airline's punctuality is up to the mark. Otherwise, the leapfrog will start and the airline will be told that it is always late and delaying flights.
The same Aeroflot, who was taken from the flight by the father accused of … following the rules, according to the report on the punctuality of the airlines of the British research agency OAG, in June, July and August was ranked first in the world in this indicator among the TOP 30 largest airlines. In August, Aeroflot ranked third among all airlines in the world! If each passenger were waited, such a result would not be close.
As for the guy who was not allowed on the flight, he was not lucky. Therefore, the whole thorny path that he described could easily be shortened. You see that you're running out of time for a landing, you don't need to stand in a queue, come up to its beginning, show boarding, miss everything without problems, come across it hundreds of times, watch and pass. So … the smith of his own happiness and his misfortunes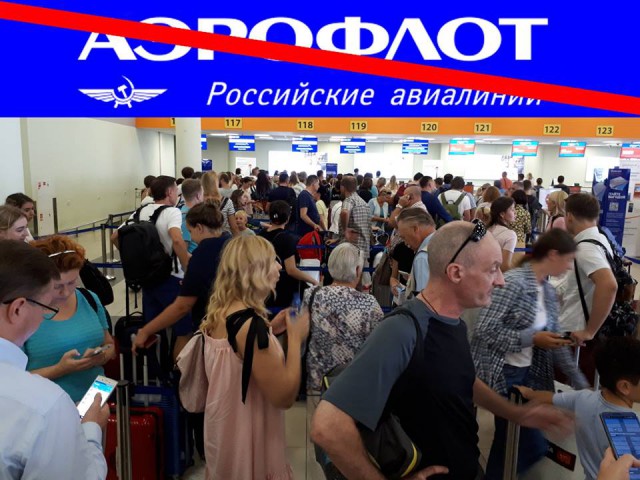 Before you go! Share this content on any social media platform

Source link