Before you go! Share this content on any social media platform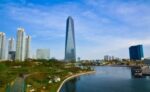 How do I combine my job and post and succeed in both at the same time? This is where your ability to manage time and multitask comes into play.
Many Jamb candidates ask how they can combine their work and still learn for jamb.
It's not easy to work anyway Preparation for Jamb, However, time is one of the biggest benefits that everyone has access to equally.
What you do with time determines your degree of magnitude and fulfillment in this world. You need to learn to deal with time so you can do the important things in life.
You get tired after work and other responsibilities. This would serve as an excuse. However, there is no excuse for failure.
Nobody wants to hear you failed jamb because of your job. But people want to hear how you passed Jamb, even if you combined the preparations with your work.
When I was preparing for Jamb in 2014, I helped my aunt sell in her shop. I spent up to 15 hours a day at the store. Nevertheless, I counted my time.
I always brought my books to the store. Whenever there are fewer customers, I quickly go through my books and past questions.
I never loved before read under heavy noisebut I had no choice but to adapt. In the long term, I came to Jamb and over Admission received to study my desired course with me admired university,
What does that tell you? Success is a choice. If you have decided to succeed, nothing can stop you.
We do not have it all the time, but we can make time. No matter how busy you are, you still have time. They actually spend Time go through this article.
Also read: What if a book does not get into your brain?
If you combine working with the Jamb exam, the following 12 tips will help you:
Understand that no excuse can justify your failure in Jamb.
Know that the killing time is not murder, but suicide.
Check the times when you are less busy and plan a schedule.
Make sure that you always rest well before choosing a book to study. Otherwise you will understand nothing.
Cultivate the habit of studying together with the questions of the past.
Do not just read like novels, always write down important points.
Do not skip a topic that you do not understand and meet someone to explain.
Have at least two full-time Jamb candidates to bring you through some topics.
Answer at least five years past questions from Jamb.
Do not neglect the Jamb use of English. Study it very well.
Know the best learning method that works for you and stick to it.
Read: How to pass Jamb once and for all
RECOMMENDED



A. JAMB CBT APP FOR 2019
B. WAEC APP FOR 2019 TESTING 
C. BEING IN JAMB & WAEC CLASS
D. TO START YOUR BLOG
E. VIDEO TUTORIAL VIEW 



WHAT OTHERS READ


 



Get my latest updates for free
Before you go! Share this content on any social media platform

Source link
SOURCE: NIGERIASCHOOL UNN-EDU STUDENTINFOPORTAL
DAILYSCHOOLNEWS ALLSCHOOL
MYSCHOOLTRICK TOPSCHOOLNEWS SCHOOLINGS
NGSTUDENTFORUM NGSCHOLARS
BESTSCHOOLS FLASHLEARNERS SCHOLS SCHOOLINGINFO
UNILAGADMISSIONGUIDE EDUCELEB GURUNAIJA
APPLYSCHOOL DAILYCAMPUSGIST SCHOOLNEWSNGR
SOLUTIONCLASS MYCAMPUSGIST