Before you go! Share this content on any social media platform

Black-footed cat living in Africa, is the most deadly cat on Earth, writes LiveScience..
It is noted that the black-legged cat has a round muzzle and spotted color. An adult individual weighs 1-3 kg, and the length of its body does not exceed 20 cm.
However, despite its small size, a black-legged cat kills more prey in one night than a leopard in six months. (proportionally)
The small predator has an accelerated metabolism, and he constantly needs to be fed with energy. In one night, the black-legged cat kills 10 to 14 rodents.
This means that, on average, she catches a victim every 50 minutes. The percentage of success in hunting reaches 60%, and this is three times more than in lions.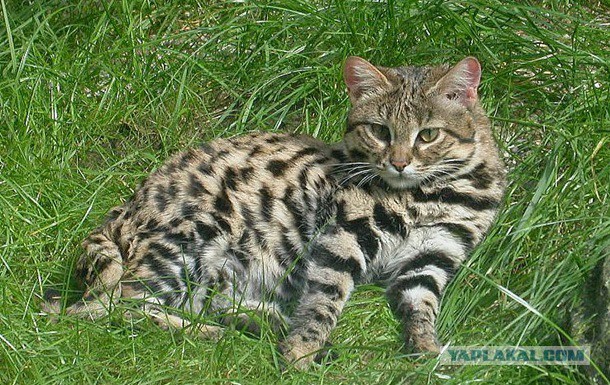 Before you go! Share this content on any social media platform

Source link