Before you go! Share this content on any social media platform

I come once to visit the girl, with the most tender feelings. And also with good wine and excellent cheese. Before that, we just met several times, walked, sat in a cafe. There was a serious mutual sympathy. She called for a visit. And in general, we both understood why I came to a lonely girl in the evening, people are adults, and tomorrow is a day off.
But from the very beginning everything went wrong. The girl opened the door, and immediately a shaggy bastard named Monya, or Senya, or Benya attacked me with barking. Breed pug. Or spitz. The girl takes Ben-Senu up and whispers in his ear: "Do not be angry, my boy, this is our visit …" To us! I didn't immediately like this situation. I came to the girl, but not to this, how is it there?
Then there was a painful seat in the kitchen to the accompaniment of stupid Beni-Cenis: he breached me without ceasing. Head ache. And the girl fed the "boy" with French cheese: "Eat, my good, eat!" It is strange that a glass of wine did not offer the dog.
Finally, at midnight, I decided: it's time to act. We must kiss the mistress in a coral mouth. And exactly at this moment she grabs the fool Benya-Senya and begins to almost lick his arrogant red face: "My joy, my baby!"
I almost felt sick. Kissing the girl I lost: I imagined how from her is the dog. Closer to one in the morning I had only one wish. Give the pug a strong kick to fly, reptile, over the roofs of panel houses. But I am a discreet gentleman, so I called a taxi. Not a pug – yourself. The hostess was surprised: "Are you leaving?". And clearly was upset. I quickly lied to get up early in the morning and run somewhere. In fact, I should have told her the truth: "Dear Lida, while you mingle with this dog – not a single normal man will appear in your bed". But did not say. I say now – all women at once. Listen up If you want a personal life, then do not start a dog.
Women often give birth to dogs from loneliness. And it seems you can understand them. Spread on doggie all their unspent love. They especially like all these small breeds, I do not really understand them, but they are so that it is convenient to put them in the crib nearby. Well, if there is no one else. And then – that's joy! – there is a man. The girl is happy: finally! But in vain she rejoices. Because it all begins with a dog.
My friend recently had an affair with a girl. Good girl One problem – she lived a little dog. And soon a friend got mad. He invites the girl to his night. And she says: "Oh, I can not. My Shpunka won't fall asleep without me, they will bark all night, the neighbors will get angry … "You say: why don't a friend invite the girl to her with Shpunka? Well, first of all, not everyone is ready to take on a visit to every kind of hair, not all fans of dogs. And even if the fan is not necessarily strangers. And secondly, how will the spoiled pussy behave? It is clear how. Jump into bed. She, you see, is so lonely … And this man in general in FIG is not necessary. A man wants to stroke the girls hips, and not scratching the little dog behind the ear. Which besides necessarily collapses on the pillow, and is very unhappy when they try to shove her, snaps. Yes, any man from this stupid fuss will fall of interest in the girl and her hips, he will have one desire: to throw the dog out of the window and fall asleep. But even if it turns out to sneak off dog into the far corner of the sofa and get busy, at the brightest night time she begins to furiously bite the man by the legs: the mistress groans, she has to be saved! No, to hell.
In short, a friend decided that it was easier to part with a girl and find a girlfriend without a dog. And found. Yes, that's such a male egoism. But I completely justify the friend. It's about relationships. Perhaps about the future family. Women need to decide: to live with a man or beloved shpushkoy. Let them choose.
No, girls, personal life will not go away as long as you have a shaggy dog ​​sleeping on a pillow. Unless a will of fate suddenly meets a breeder of some kind of Spitz or chiahuahua. But this is too little chance. The size of chiahuahua.
Dogs doom you to loneliness, that's what's important to understand. Men do not like girls with shpunki and monks. They do not like and are afraid. But after marriage – for God's sake, start a dog. It will be like a common child. A good dog strengthens the family.
And that is my Lida, the happy mistress of the sinful Seni-Beni, still alone. Although four years have passed. I recently met her by chance in a cafe, she was sitting with her pug in her arms, drinking coffee. She looked unhappy. Beautiful girl, but she is to blame. Not chosen.
© Belyakov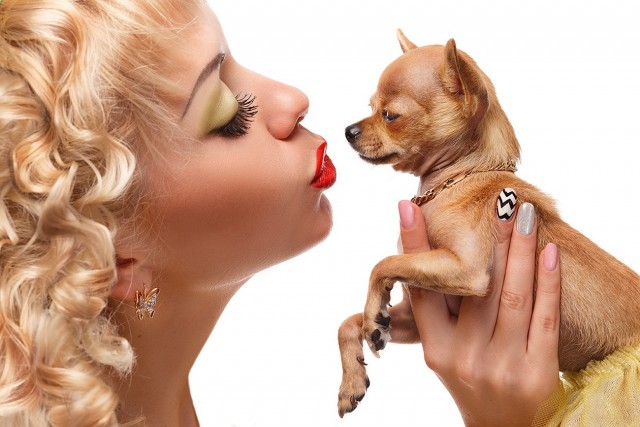 Before you go! Share this content on any social media platform

Source link