Before you go! Share this content on any social media platform

On a farm in Harlow, Essex, horses are taken out to pasture near the forest every day.
And every day an orphaned young deer comes to them from the forest. He plays with one horse and foal and apparently considers them his family.
The horse and its foal belong to the deer very warmly and apparently also received him into their society.
In addition to this pair, another horse is very affectionate to the deer.
5 photos and text via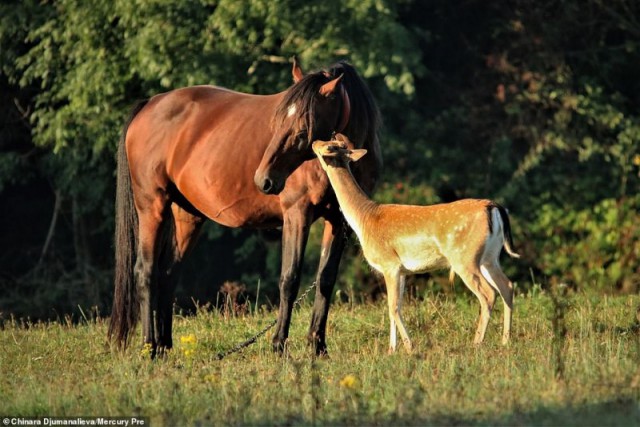 Before you go! Share this content on any social media platform

Source link